Last Monday started off a bit differently, with breakfast at La Parada Del Mar, in Camps Bay. I wish every week could like that, but I doubt I would get much work done!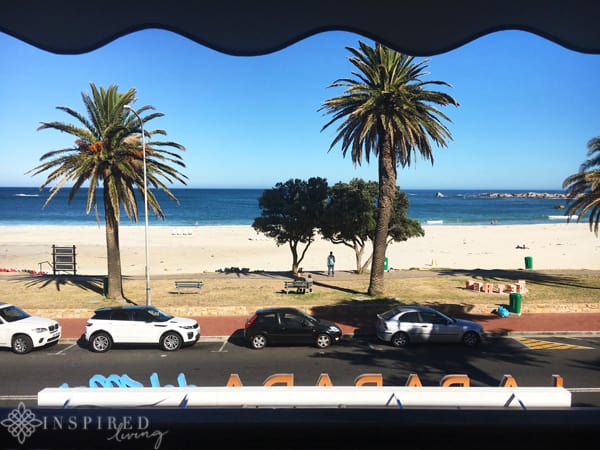 La Parada Del Mar
It was my first time visiting this swish new spot on the Camps Bay Strip. One could argue that Camps Bay is hardly in need of yet another eatery, but I beg to differ. I think that La Parada Del Mar is a positive addition to the area. Not only is the venue amazing but the relaxed holiday-esque atmosphere is fantastic.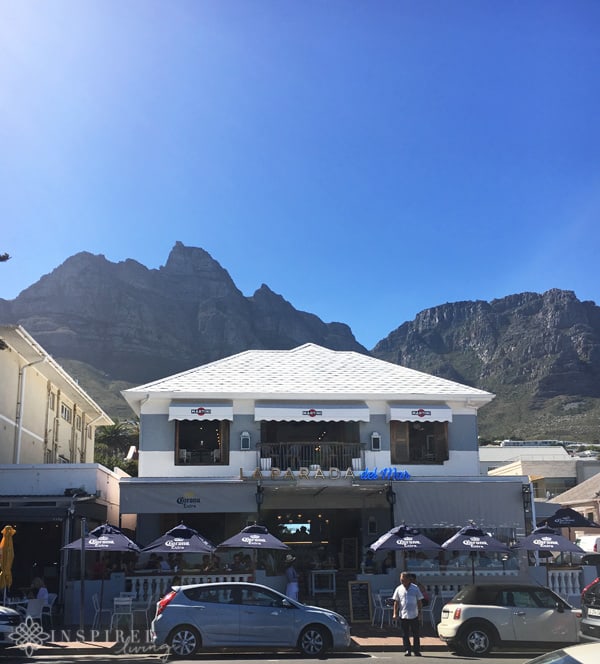 La Parada in Bree Street and Constantia Nek, have both become famous for their authentic Spanish-inspired dishes and vibey atmosphere. The Camps Bay venue has all that to offer and more, as the beachfront location is the perfect spot to sit and people-watch while soaking up the gorgeous view.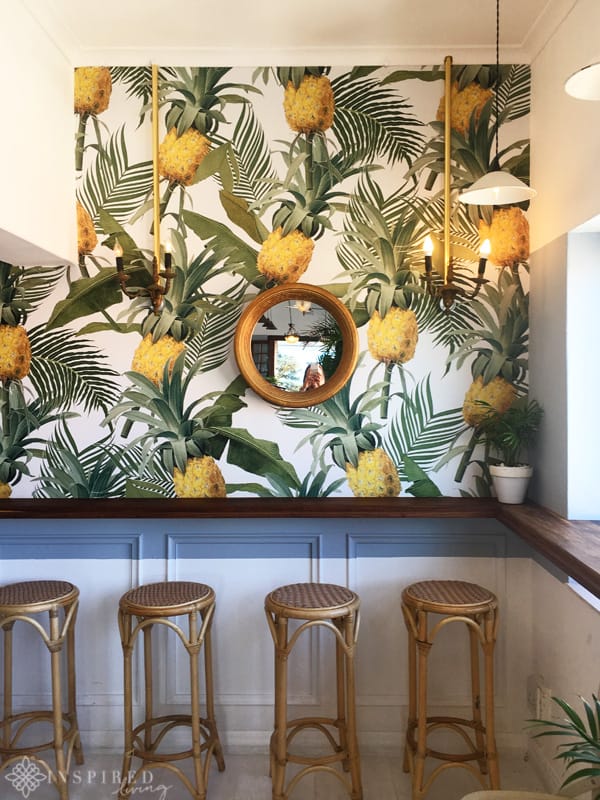 "La Parada del Mar is more "Miami Beach" than the other branches of La Parada," explains Simone Biggs, Interior Designer for the Harbour House Group, who says she drew inspiration from Ibiza, Miami and Cuba, in curating a space that blends laid-back beach-chic with a dose of after-dark allure."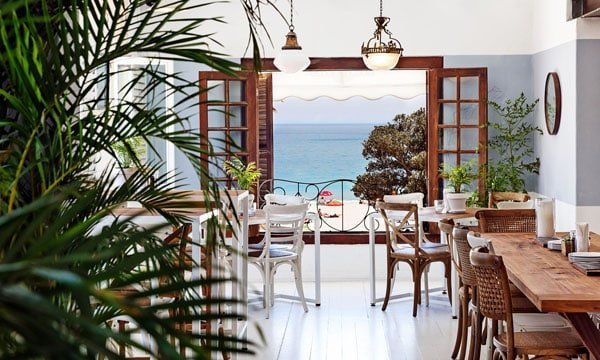 As well as the unique decor, so too is the menu offering in Camps Bay. They have moved away from traditional Spanish Tapas but kept the small plates, sharing concept. The menu focuses on serving fresh seafood dishes, in the simplest way possible. Think mouthwatering dishes such as Charred Octopus, Plump Saldanha Bay Mussels, Grilled Linefish and Sesame-crusted Seared Tuna.
Breakfast Menu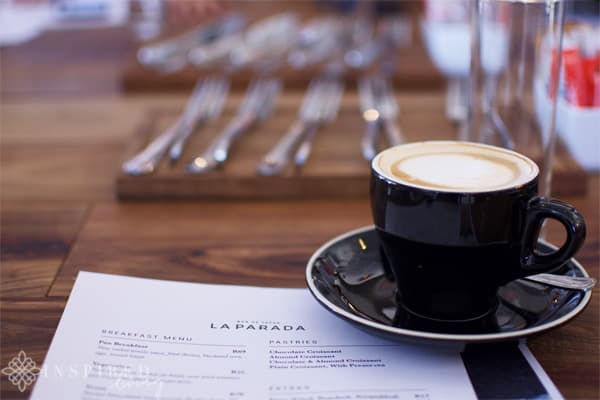 My visit last week was centred around trying out their new Breakfast Menu. The menu is compact and offers a variety of Spanish-inspired dishes.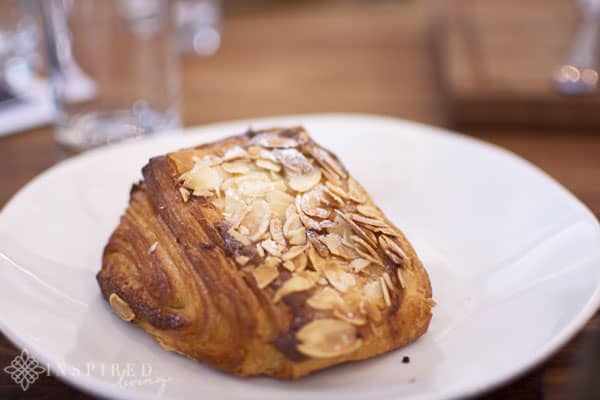 Naturally, the first thing to do, especially early on a Monday morning, was to order coffee! When my cappuccino arrived, I decided that the perfect accompaniment would be an Almond Croissant. Decadent I know but I had been craving one all weekend.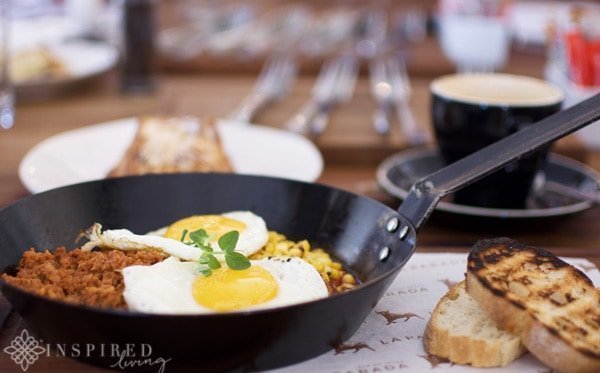 As well as my croissant, I opted for the Pan Breakfast – a delicious combination of slow-cooked tomato sauce, fried chorizo, blackened corn, eggs and toasted bread. The Vegetarian Breakfast of Fresh avocado on toasted rye bread, oven dried tomatoes, grated pecorino and spicy red pepper pesto, looked equally good.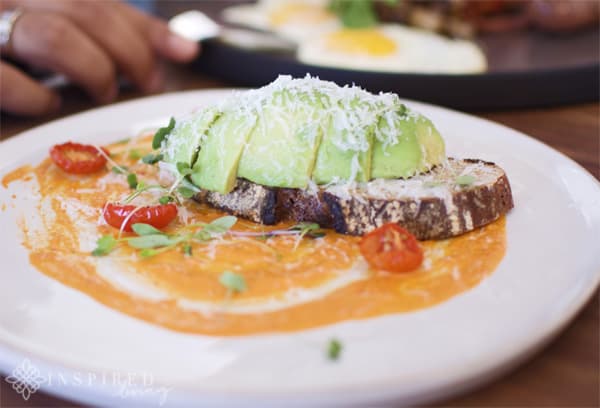 If you are after something a bit lighter, then I would recommend the Smoked Trout dish. Smoked Franschhoek trout, with avocado & chive puree, dill labneh, pickled onions and a herb vinaigrette.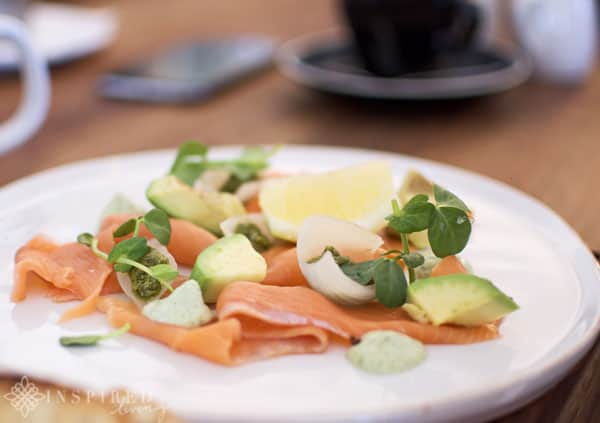 My Verdict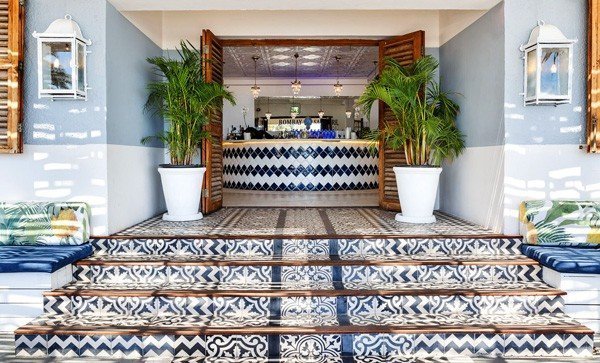 I felt that the Breakfast Menu, although small, offers enough of a selection of dishes to please most diners and the prices, by industry standard, are reasonable. We will be back soon to sample the main menu and enjoy the beachy atmosphere, as well as a G&T or two. Something else I am looking forward to trying, is the Toast Brunch at La Parada Constantia Nek, which will be available on the 1st Sunday of every month, between 10 am and 1 pm. The Toast Brunch costs R350 per person and includes a bottle of Pongracz and a three-course brunch.
Contact Details & Location
La Parada del Mar situated at 35 Victoria Rd. Camps Bay, 8005. For reservations call 021 286 2106 or send an e-mail [email protected] Open from Monday to Sunday from 8 am until 2 am.