I am not entirely sure exactly when the bug bit, but for as long as I can remember I have had a deep-seated desire to travel. My Love of Travel is one of the things that keeps me sane, in a world which can be stressful and overwhelming at times. Of late my wanderlust has been extreme! I pretty much do not think about much else. Mostly I wish that I could travel more often. Luckily for me, my family share this need to travel and explore the world.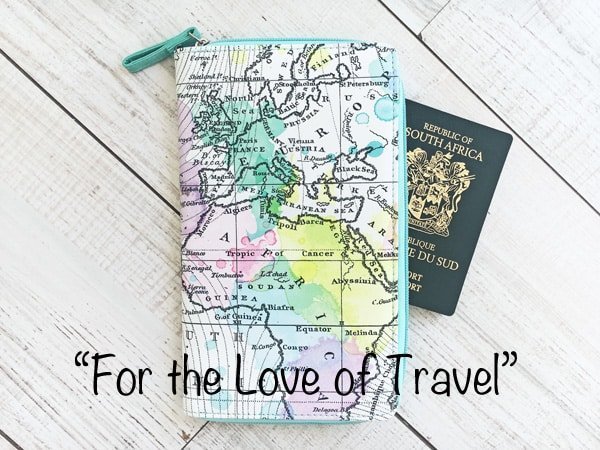 Wanderlust Diaries
"Wanderlust is a strong desire for or impulse to wander or travel and explore the world."
Recently, when asked why I love to travel my answer was incredibly simple, it allows me to escape everyday life! Don't get me wrong I love my life and am extremely blessed. The routine of it, however, is something I dislike. Travel is the best way to keep things interesting, broaden my horizons and maintain a healthy balance.
Along with being the perfect "escape" travel allows me to experience different cultures. We tend to lead a fairly sheltered existence in South Africa, so what better way to step outside of your comfort zone than by immersing yourself into another culture. A particular point of interest for me is the culinary aspect of travel. Something which is still on my wishlist is a trip centred around food, wine, and cooking.
One of the aspects of planning a holiday which instils fear into me is finding flights. With the Rand not being the strongest currency, it is a battle to find airfare that does not cost the earth or take more than 24 hours to arrive at your destination. To make my life easier I use a platform like Travelstart who offer amazing flight specials, and make the price comparisons for you. I used them to book for our upcoming trip to Croatia and managed to secure the most affordable price, as well as a reasonable travel time.  I also discovered that I could book car hire for our trip through them, which is super convenient.
While holidays abroad are at the top of my list, there is so much yet to see in this beautiful country of ours! Local travel is the perfect way to keep wanderlust at bay between overseas adventures. A destination which I would love to visit and is not too far from home is Namibia.
Where to Next?
So where to next? As I mentioned, we are off to Croatia in September, which is super exciting! We also have a Garden Route trip booked in April and Robertson in October. I am also hoping to try to squeeze in a trip to Namibia, in the very near future.
Do you have any exciting travel plans on the horizon?
Disclosure: This post is written in collaboration with Travelstart, but all opinions and images are my own. To see more, read our full PR & Disclosure Policy below.