Something that I find incredibly satisfying is being a homemaker. The decor element is especially close to my heart, but I often feel overwhelmed at how much I would still love to achieve in our current home. That said, I love having decor projects to keep me busy. One of my priorities is our living room, which is in need of an update. Our sofas desperately need reupholstery, and these Hertex Fabrics caught my eye. 

Hertex Fabrics
The main question is, should I be conservative with something from then Hertex Elementary Collection or is time to be bold and make more of a statement with the Rialto Collection? The creative in me wants to try an entirely different look, and change the decor style completely.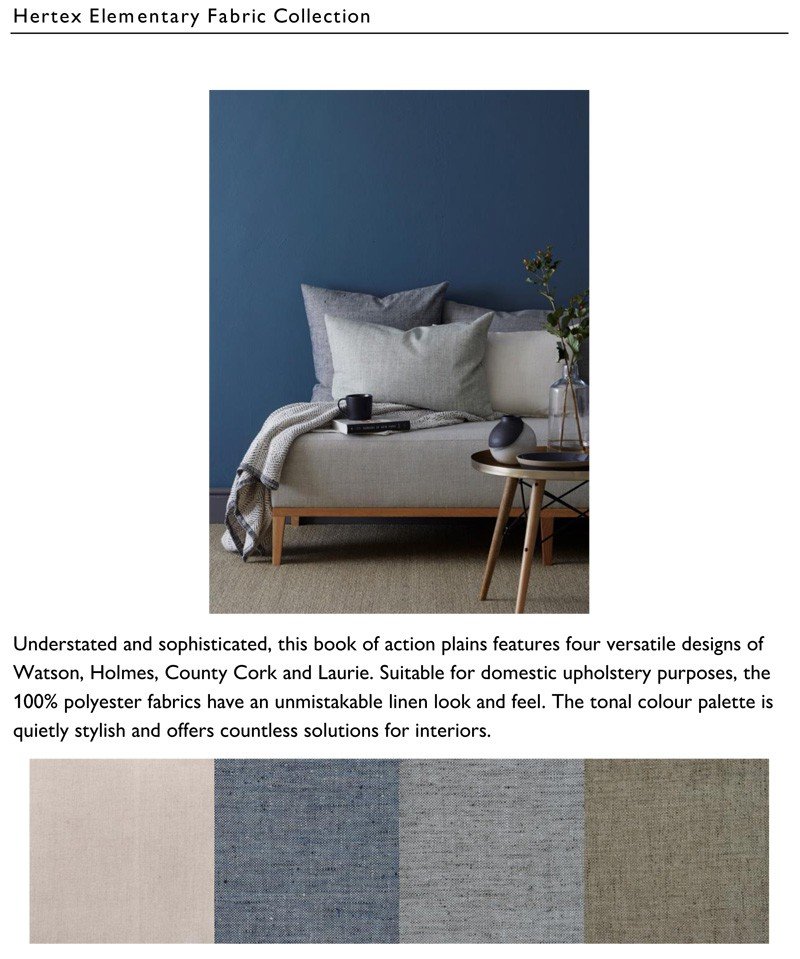 As I mentioned, our sofas are in serious need of reupholstery. Alternatively, I need to have something made-up to suit our living room space. I also think that perhaps it is time to go for more modern, sleek lines as far a furniture goes. If I do decide on something new, then the existing seating can be upcycled to use in our family room.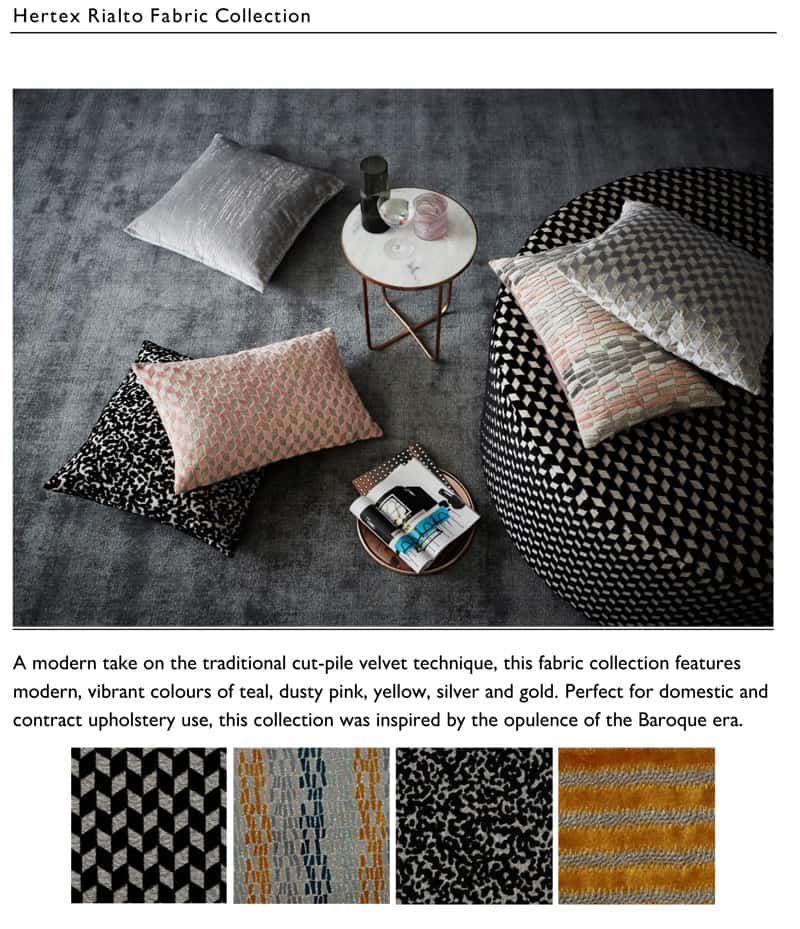 What I have established so far is that the primary colour in my decor palette for the area is grey. Next, I need to decide what type of fabric to use. I am leaning towards linen look but do love the thought of luxurious velvet. Perhaps I will go for linen on the sofas and use velvet for the soft-furnishings. I would like to know what you think and which of the Hertex Collections you would choose?
Location & Contact Details
Wynberg Showroom – 1 Carr Hill Road, Chelsea Village, Cape Town 7800. Tel: +27 21 761 7734
Disclosure:
This post does not contain sponsored or paid content. Images sourced from Hertex Fabrics.