At the end of last year, to kick-start the season of feasting and celebration, I hosted a three-course "festive lunch", in collaboration with Laborie Wine. The menu I created, centred around the idea of sharing delicious seasonal food, complemented by a fantastic selection of Laborie wines. 
 
Festive Lunch with Laborie Wine
My lunch formed part of a challenge, by Laborie. The brief was to host a lunch in a home setting and create a menu paired with delicious Laborie Wine. One stipulation was that we had to incorporate three mystery ingredients into dishes, namely Basil, Sweet Potato and Strawberries. This naturally meant I had to get my chef hat on and come up with some mouth-watering ideas.
Table Decor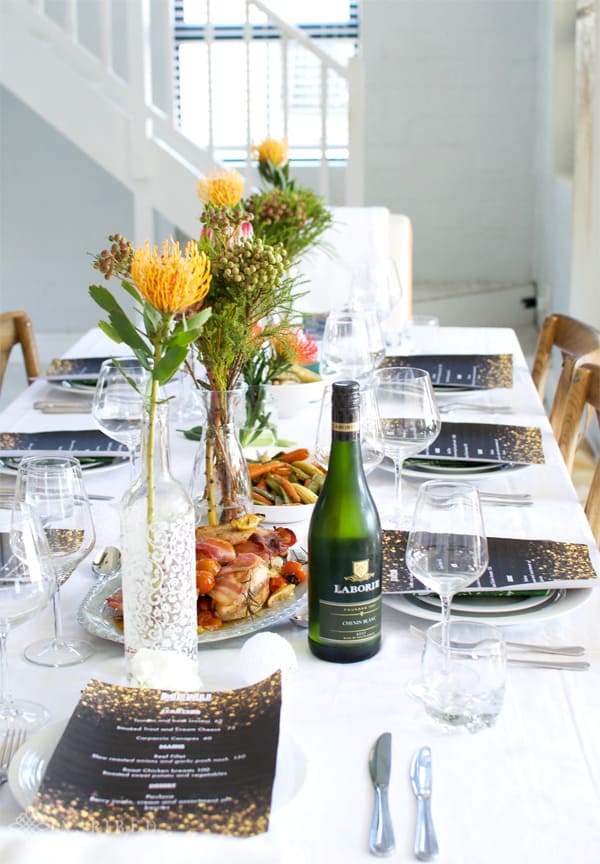 One of my favourite parts of hosting a luncheon or dinner party is getting creative with the table decor. I decided to keep the decor as "fresh" as possible with white as my base, for both linen and crockery. An abundance of bright blooms, displayed in glass bottles and vases, added both festive cheer and colour to my table.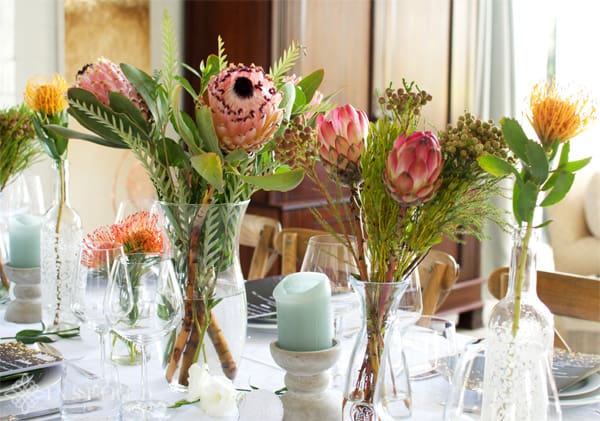 On The Menu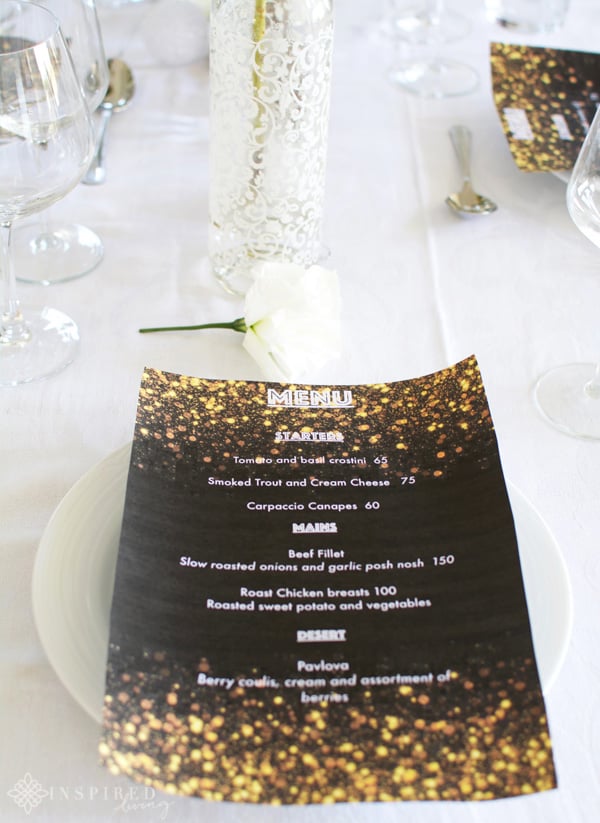 In true festive fashion, we started with glasses of chilled Laborie Brut MCC. To accompany our bubbly, I served a variety of canapés, including Tomato and Basil Crostini's, Smoked Trout in Phylo and Beef Carpaccio Crostini's. Making canapes may seem like a lot of work but you can prepare most of the items ahead or item and assemble just before your guest arrive. The Phylo Baskets are extremely easy to make and will keep for up to a week in an airtight container.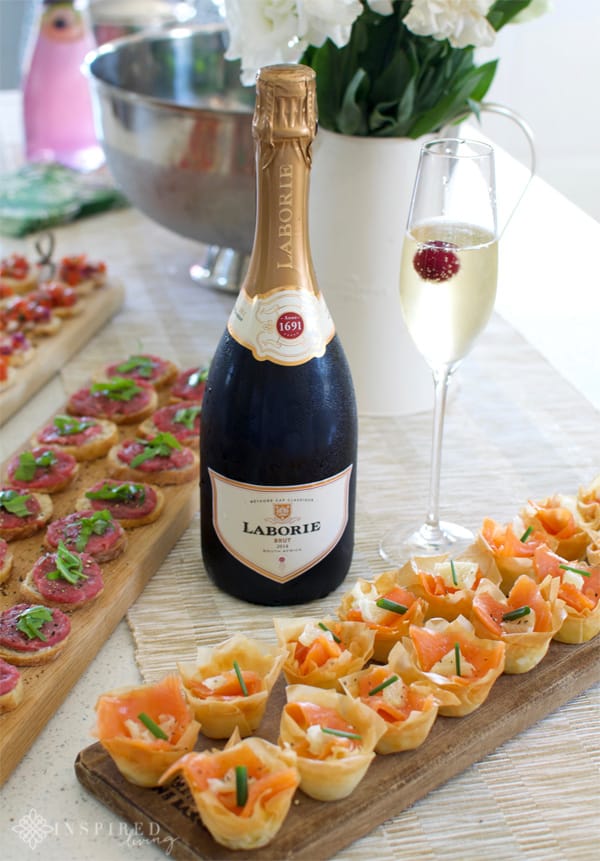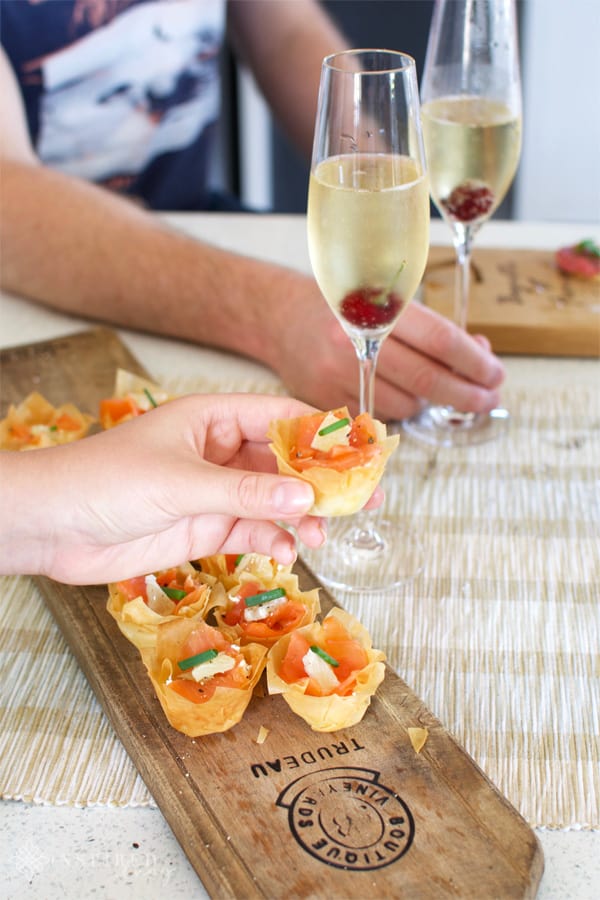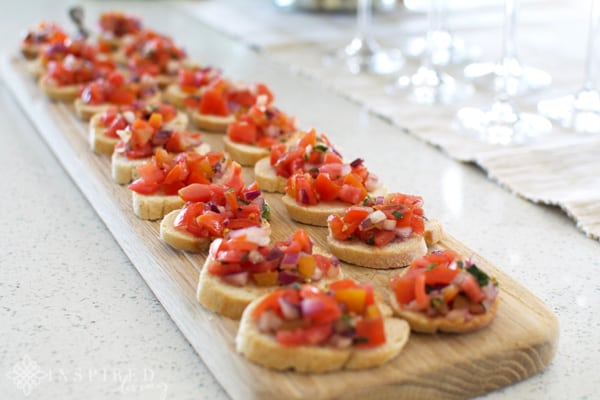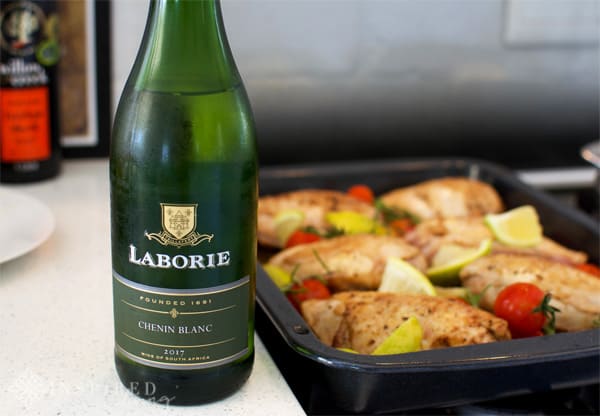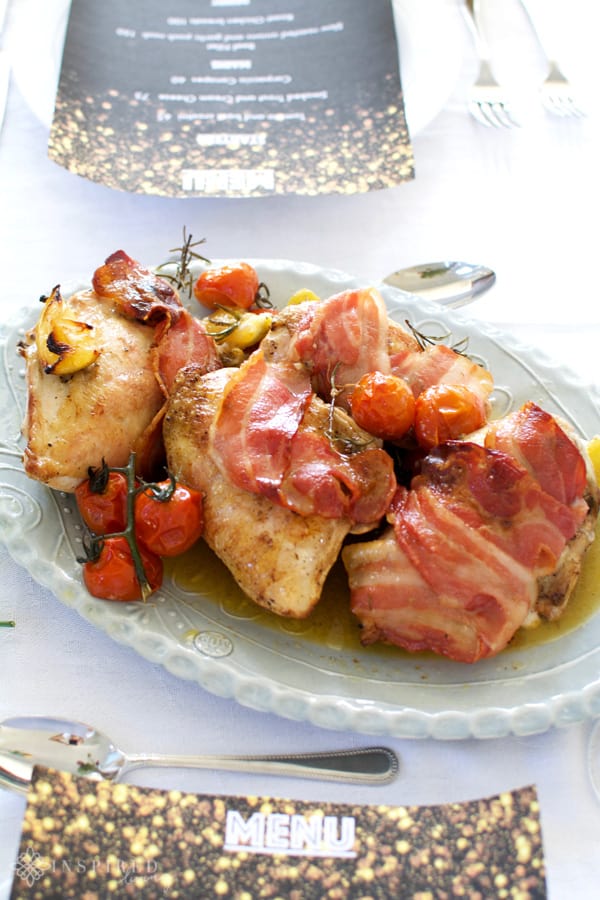 For my guests feasting pleasure, mains included platters of Tray-Baked Roast Chicken Wrapped in Bacon, Oven Roasted Beef Fillet, served with Slowed Roasted Onions and Garlic. I also prepared Seasonal Veg and Sweet Potato Wedges, a healthy alternative to roast potatoes. A choice of either Laborie Chenin Blanc or Merlot/Cabernet Sauvignon accompanied our meal.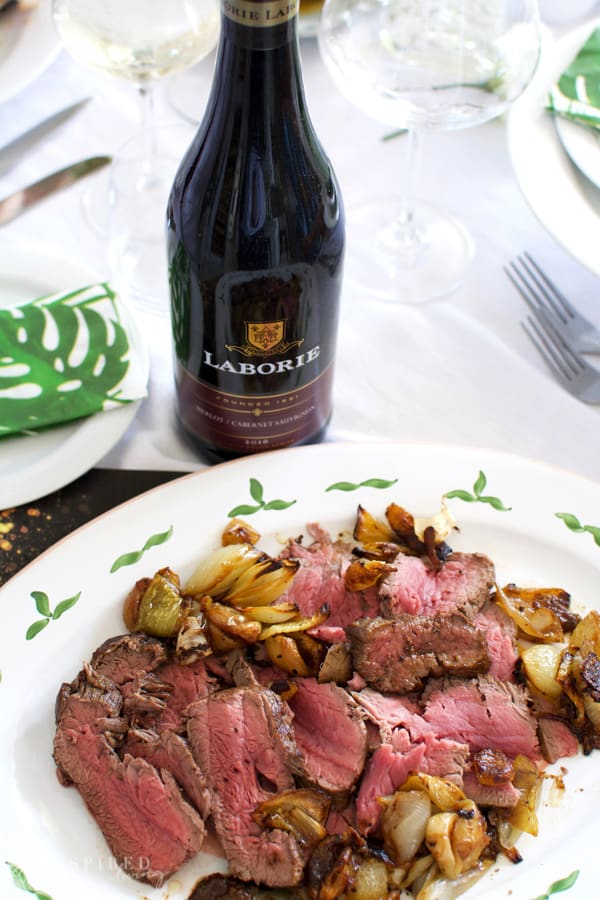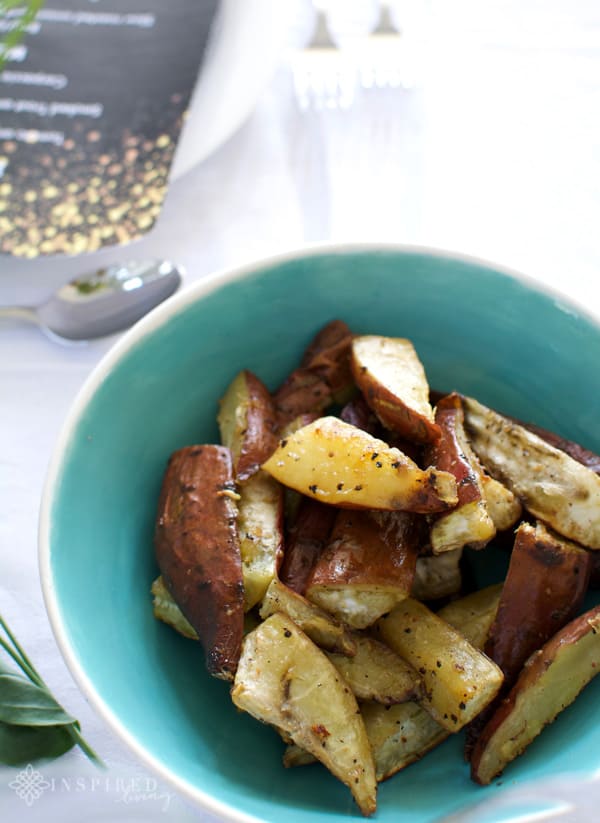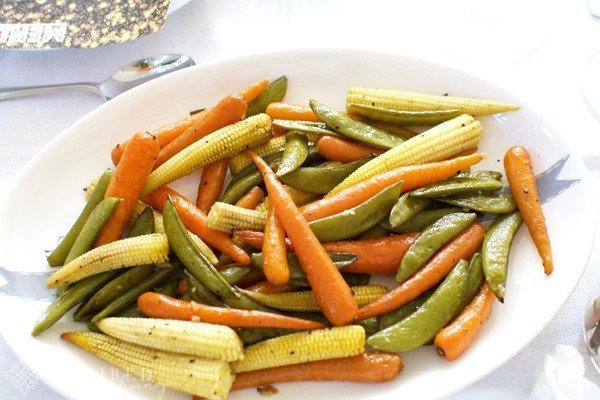 Last but certainly not least, we enjoyed my ultimate holiday dessert – a Pavlova, adorned with whipped cream and jewel-coloured berries. We ended as we began, with a glass or two of Laborie bubbly.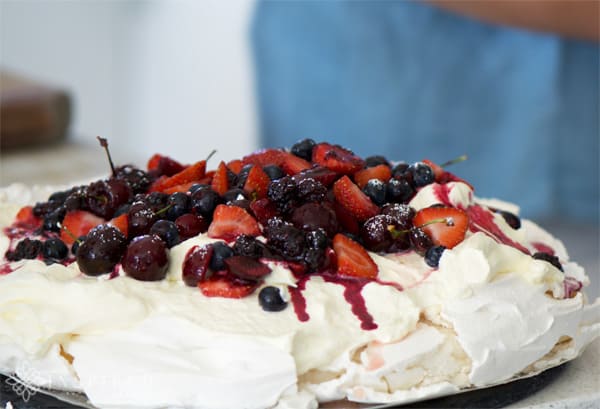 On The Wine List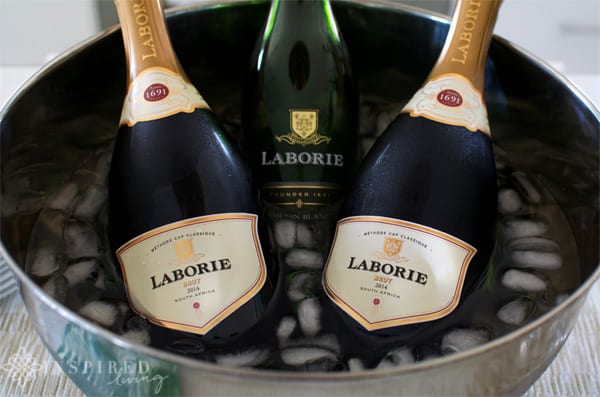 Laborie wines are very reasonable and great value for money. This can be especially helpful if you are hosting a dinner party or luncheon and wine is flowing freely.
As I mentioned we enjoyed the Laborie Brut MCC with our canapes, which I think is a great way to get the conversation flowing and tantalise the taste buds. The pale straw coloured Méthode Cap Classique shows a vibrant intensity, yet remains elegant and fine in style. On the nose, it shows slight perfume and berry aromas with hints of subtle yeastiness and brioche. The palate is well-rounded, with a fine, textured mousse and lingering, crisp finish. At R89 per bottle this MCC is extremely good value. The Laborie MCC was also served with dessert, which was a heavenly pavlova, with cream and berries.
I served both chicken and red meat for mains, which is why I thought it was important to have a bottle of red and white wine on offer.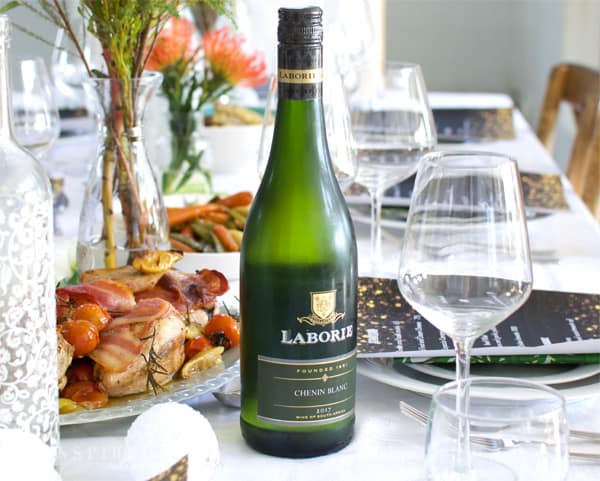 The Tray Baked Roast Chicken, wrapped in bacon, was paired with the Laborie Chenin Blanc. This lively and fresh Chenin blanc shows prominent aromas of pineapple, tropical fruit, and litchi with underlying hints of oak and almonds. On the palate, the wine is concentrated and round with nuances of kumquat and guava. Again this wine is great value at R49 and made the perfect partner to the chicken dish.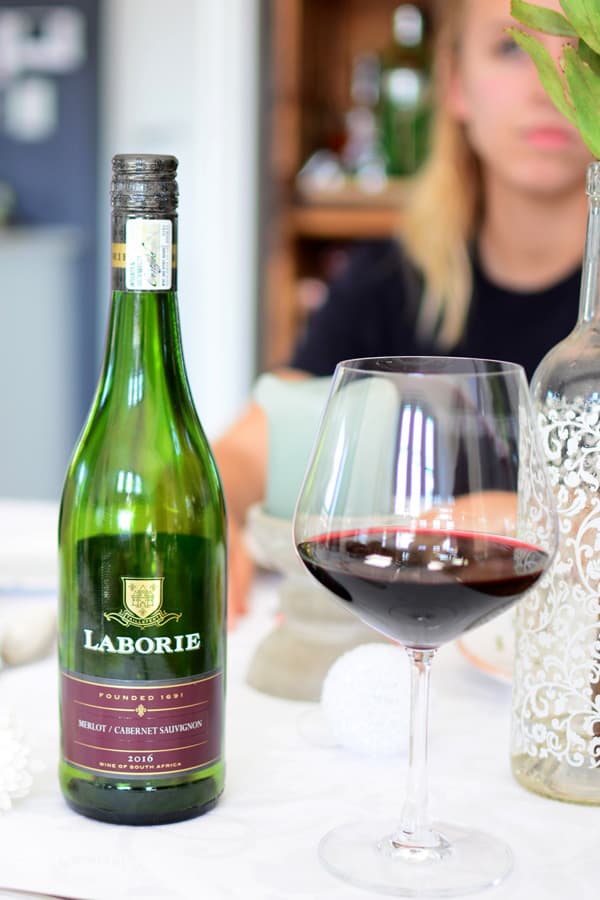 With the wonderfully tender Oven Roasted Beef Fillet, I served the Laborie Merlot/Cabernet Sauvignon. This wine is smooth and elegant, with aromas of red cherries, Christmas cake, crushed herbs and pine needles. The angular tannin structure is complemented by hints of sweet cedary oak on the palate that flow seamlessly into a fresh lingering finish.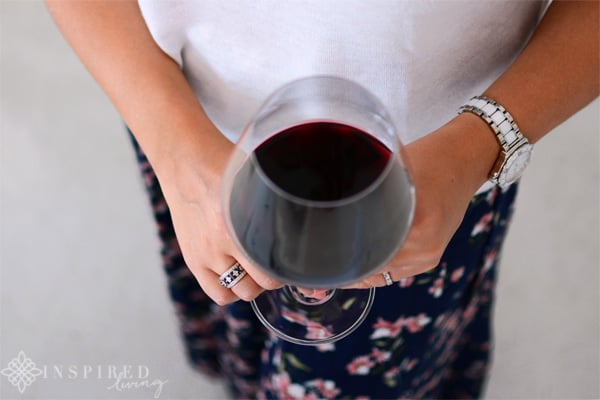 Contact Details & location
Contact Laborie via Tel: 021 807 3095 or email [email protected]. Address: Taillefer Street, Main Road, Paarl. GPS Coordinates: 33 45º 57.64° S 18 57° 31.84° E
Disclosure
My lunch was hosted in collaboration with and sponsored by Laborie Wine. Please note that all opinions, content, and images are the property of Inspired Living or Fiona Rossiter unless otherwise stated. To see more, read the full PR & Disclosure Policy below.