I love the festive season, and more especially festive feasts, which include fantastic food and wine. From delicious roasts, to mince pies and fresh cherries, it is officially my favourite time of year. An addition to my festive table this year was Constantia Nectar, a naturally sweet wine.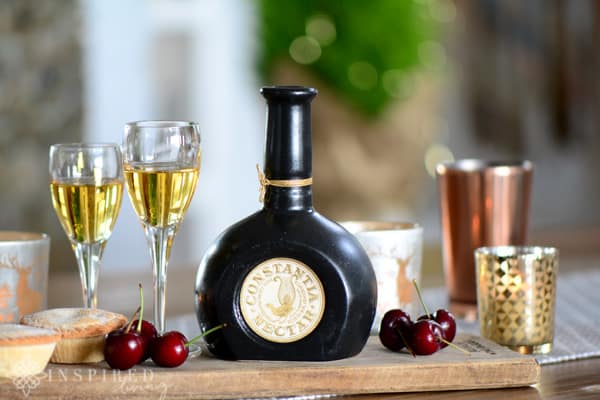 Constantia Nectar
"An elixir of other-worldly design and imbuing immortality to those who drank of it was, by Greek mythological proportions, the Nectar of the Gods."
Although Constantia Nectar may not bestow eternal life, is it delicious and incredibly moreish. Constantia Nectar is a natural, sweet wine made from Muscat de Frontignan grapes, a world-renowned grape varietal. As the name suggests, the vineyards are in the Constantia Valley, at Huis-In-Bos. The Constantia Wine Valley just happens to be an area where this varietal grows exceptionally well.
The Huis-In-Bos, owned by Peter Rawbone-Viljoen, boasts close on three hectares of prime grape growing terroir. In fact, the "micro wine farm"produces some of the most sought-after Muscat de Frontignan grapes in the region.
Responsible for the production of this beautiful wine is Resident winemaker Teddy Hall, who has a gift for producing top-end dessert wines.
In Your Glass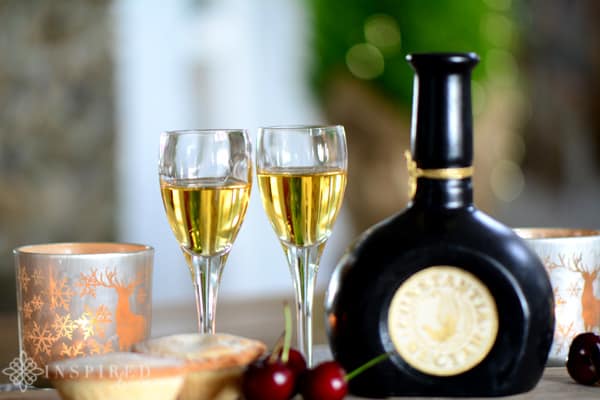 You can expect a dense and delicious golden-hued wine, filled with Muscat aromas, pine resin, mint and spice. While I am not a lover of overly sweet wine I really enjoy a good dessert wine. Constantia Nectar is sweet on the palate, but it still displays a lovely freshness, with well-balanced acidity.
Food and Wine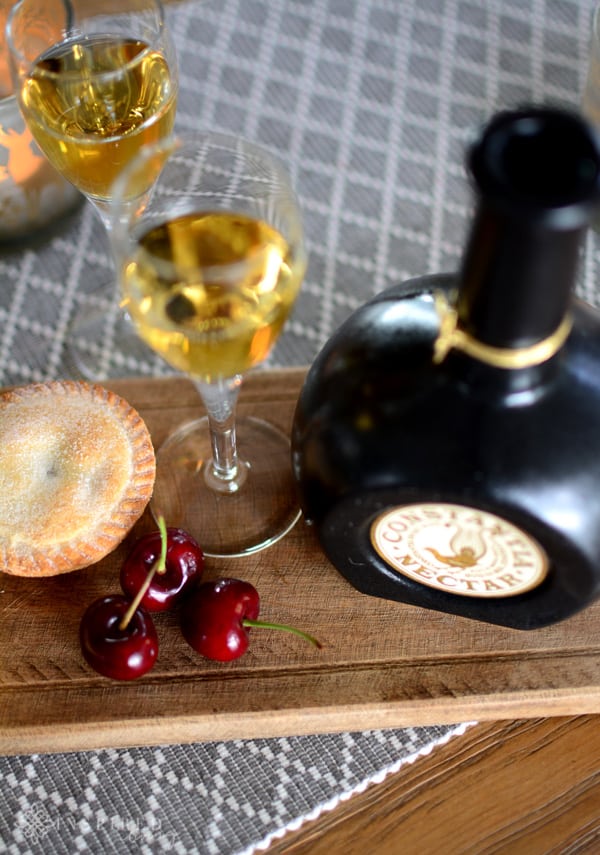 While I know that sweet wines are typically dessert wines, this is not their only place. This style of wine pairs exceptionally well with cheese, especially blue cheese or serve it well chilled with a mild curry. As a bit of festive fun after dinner, I served the Constantia Nectar with spicy mince pies and fresh cherries.
Beautiful Presentation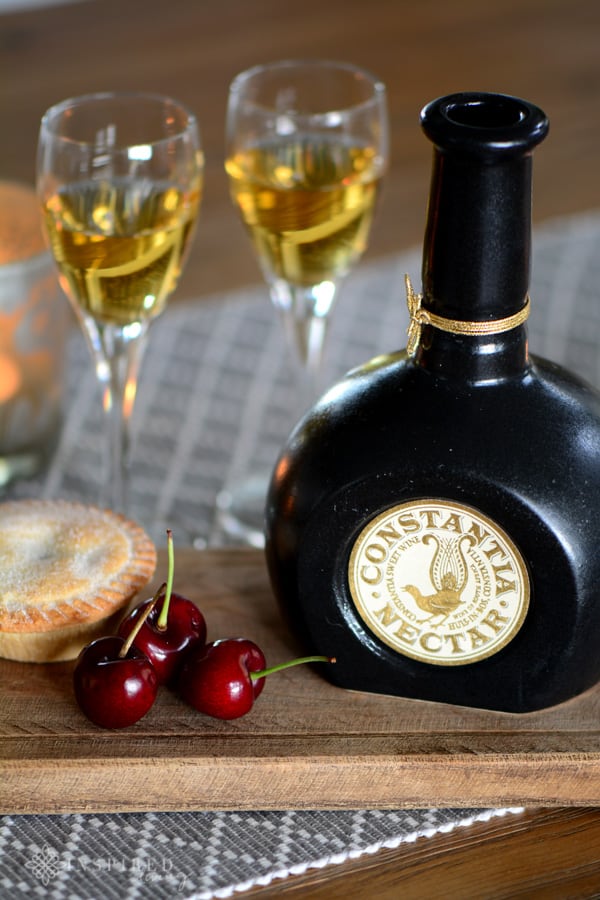 Something else to love about Constantia Nectar is the beautiful presentation. Individually kiln-fired ceramic clay bottles pay homage to how the earliest wines were aged, dating back to 3,100 BC. Constantia Nectar is ideal as a gift for someone special or as an after-dinner treat. RRP R478 available from Cybercellar.
Contact Details
For more details contact Constantia Nectar via Email [email protected] or telephone: +27 (0) 21 794 3382.
Images: ©2010 – 2019 Inspired Living and Fiona Rossiter. Please do not use any images featured on this website without written consent from the copyright holder and owner.
Disclosure
No compensation was received for writing this post, however, a complimentary bottle of wine, Constantia Nectar, was received for review purposes. We have no material connection to the brands, products, or services mentioned in this post. All opinions, content, and images are the property of Inspired Living or Fiona Rossiter unless otherwise stated. To see more, read the full PR & Disclosure Policy below.