It is amazing how one's tastes evolve as you get older, especially when it comes to travel. Maybe it is because of age, but as much as I love a beach holiday, there is something even more magical about a remote bush safari. A stay at Gondwana Family Lodge, at Sanbona Wildlife Reserve, saw us experiencing our second safari for 2018. This time, however, as a family.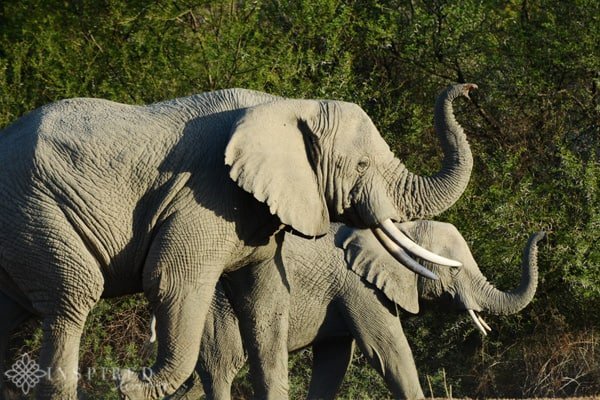 Sanbona Wildlife Reserve
The three-hour drive from Cape Town to Sanbona Wildlife Reserve, takes you along Route 62, into the heart of the Little Karoo. Route 62 is also famous for being the world's longest wine route.
We left early morning to ensure we would arrive at Sanbona by 12 pm to catch the complimentary transfer to our lodge.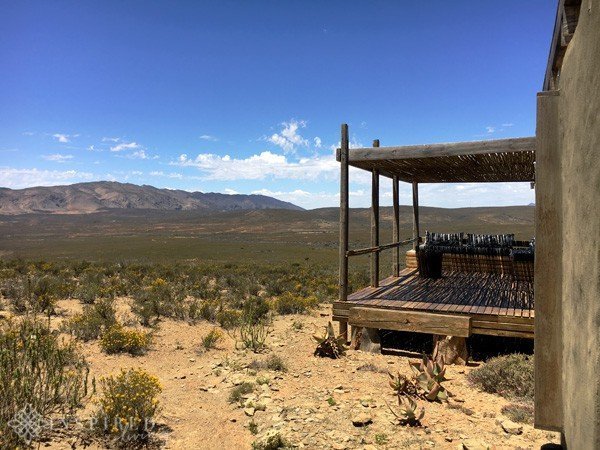 Arriving at the welcome lounge and not knowing what to expect, I was taken aback by the vast open spaces that make up Sanbona Wildlife Reserve. Situated at the foot of the towering Warmwaterberg Mountains, you can not help but fall in love with Sanbona and the 58 000 hectares of sculpted Cape Fold Mountains, wide-open Karoo plains and indigenous flora and fauna. The reserve also boasts rare examples of San rock art, some dating back more than 3 500 years.
The vast open landscapes, as well as raw natural beauty, give Sanbona a unique appeal. With no cell phone reception on the reserve or televisions in the rooms, you can really "unplug". For those who do need to connect with the outside world, there is free Wifi available.
Gondwana Family Lodge
Sanabona Wild Life Reserve boasts three luxurious lodges, as well as a back-to-nature Explorer Camp adventure. We stayed at Gondwana Family Lodge for the weekend.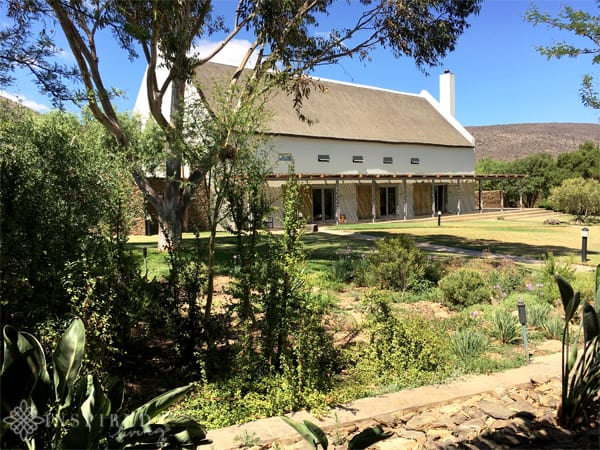 Each of the luxury lodges operates independently and has an individual management team, chefs, hosts and hostesses and experienced guides.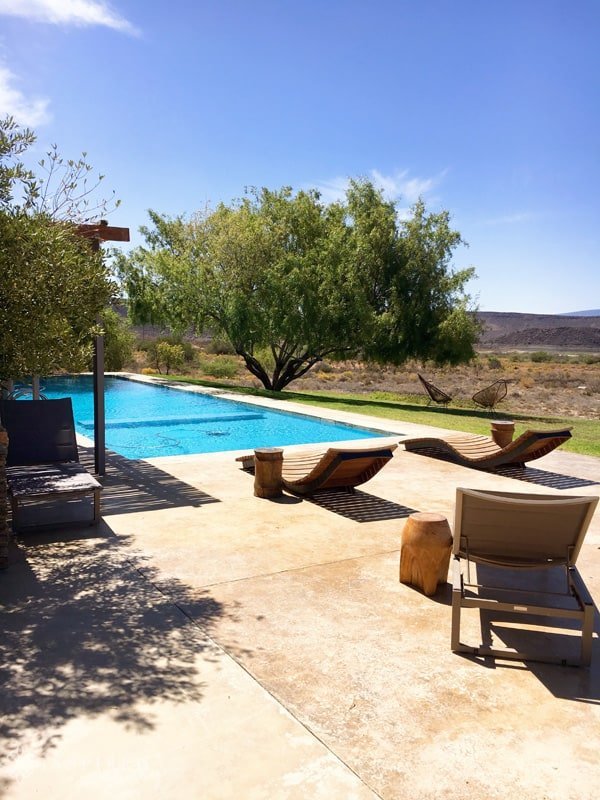 Gondwana Family Lodge offers the perfect family safari experience. The Lodge has views of the majestic Anysberg Mountains and overlooks the Bellair Dam.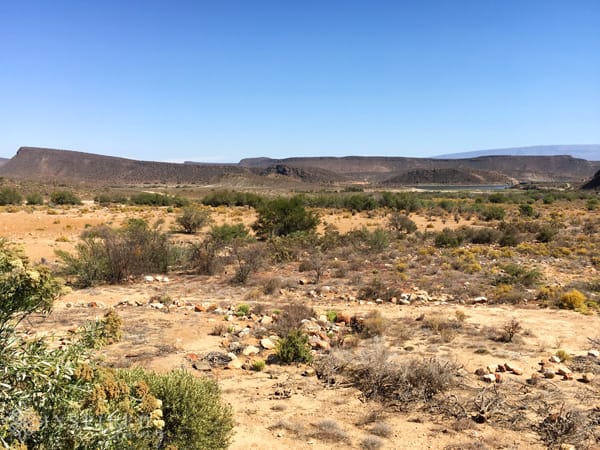 Accommodation
The decor at the Lodge is contemporary, with touches of African flare allowing it to blend seemlessly into the natural bush environment.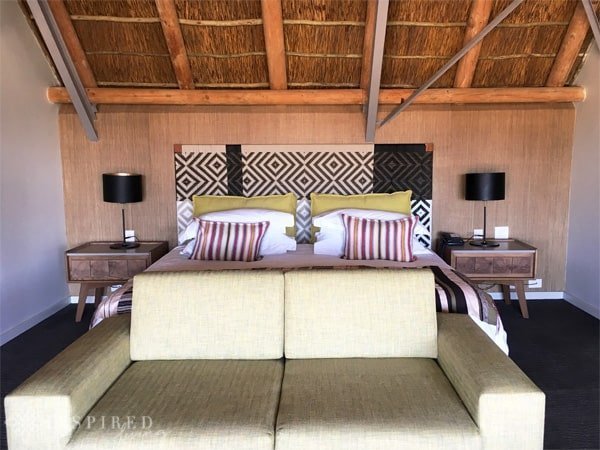 Guest rooms at Gondwana Lodge can accommodate a maximum of 2 adults sharing; some of the suites have a sleeper couch which can accommodate one child. There are also four pairs of rooms that are inter-leading. The interconnecting rooms are ideal for family stays.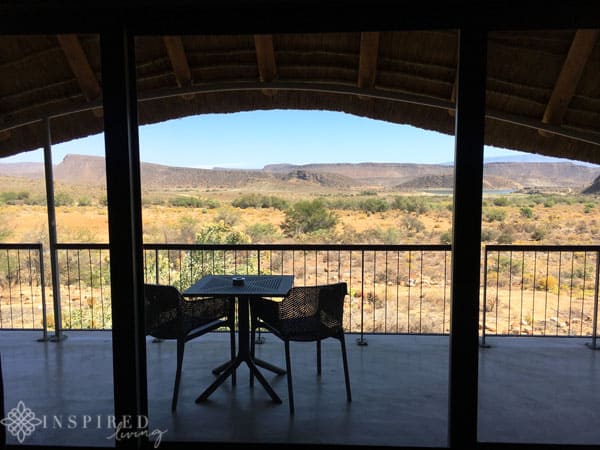 All the rooms have airconditioning, underfloor heating, a bar fridge and tea and coffee making facilities. Ground floor suites have a private deck, and the upstairs suites have a private balcony/viewing deck. Ensuite bathrooms, equipped with a bath and shower, also have a stunning view of the surrounding bushveld.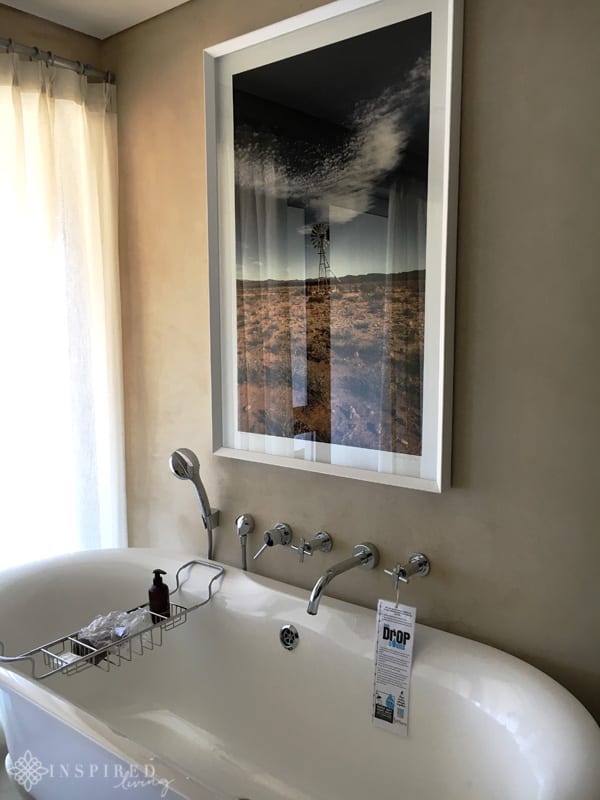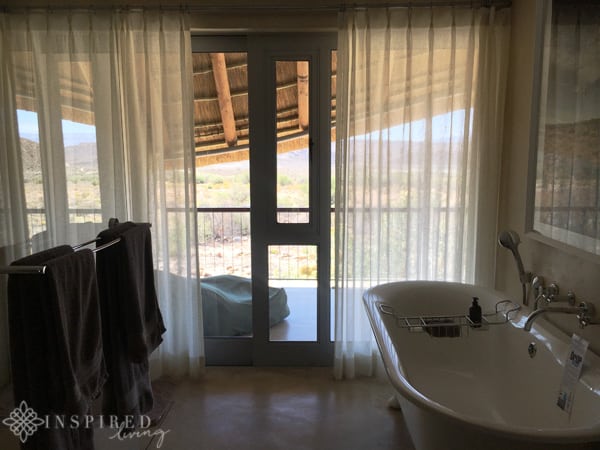 Families at Gondwana
For those travelling with younger children, you will be happy to know that there are indoor and outdoor play areas and a child-friendly pool. There is also the "Kids on Safari programme", offering educational, as well as fun wildlife experiences.
Dining at Gondwana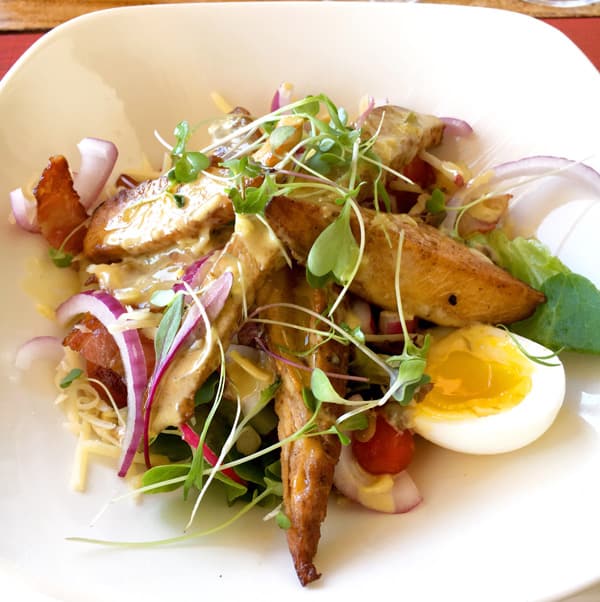 Rates at Gondwana includes lunch, dinner, breakfast, tea, coffee, water, as well as game drive beverages. (any additional drinks are excluded and must be settled on departure)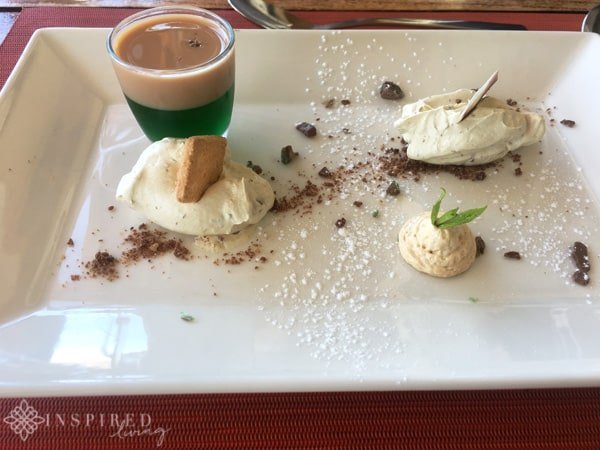 Lunches and breakfasts served on the outside patio, allow you to enjoy the full extent of the views. Most evenings, dinner is in the restaurant but weather permitting, Gondwana Lodge hosts a fun barbeque evening, which takes place in their boma.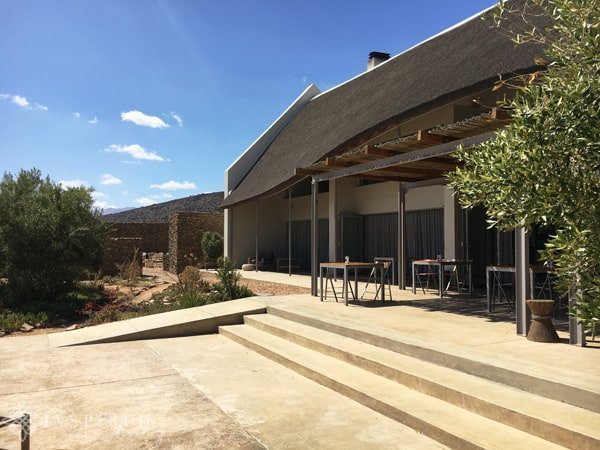 The restaurant also offers an extensive wine list, showcasing some of South Africas finest wines. Also on offer were a few local craft gins, which was a real treat.
Things To Do
Game Drives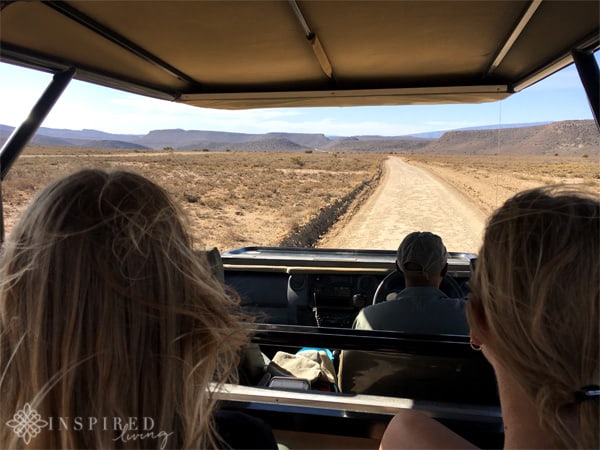 Naturally, the most exciting thing about being on safari is the games drives. Admittedly waking up at 5 am in the morning is not my favourite thing to do but it is well worth the effort. The Interactive game drives last up to 3 hours and take place at sunrise and sunset.
Sanbona is an ongoing conservation project, where the aim is to restore the ecological balance in a landscape formed during cataclysmic times, 350 million years ago. During your game drives, you can experience three different biomes, as well as many habitats.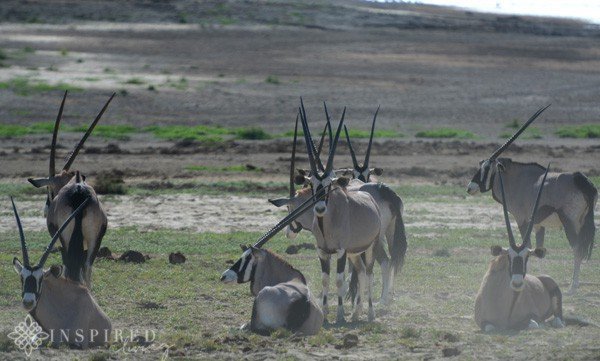 Perched in a comfortable, open, Land Rover cruiser, your qualified ranger points out the species of plants, animals, big game, and birds found on the reserve.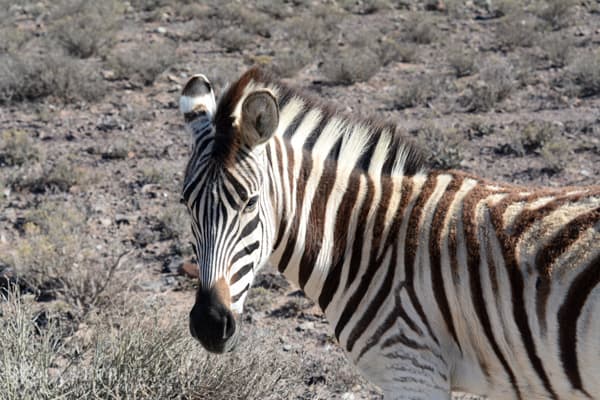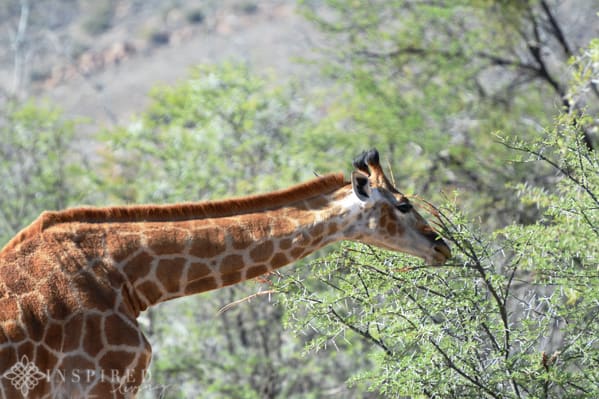 During the sunrise game drive, there is a rest stop at a viewing point to enjoy a hot beverage of choice and a light snack. Sundowner evening drives offer spectacular displays of light, as the sun sets over the Little Karoo and a drink of your choice.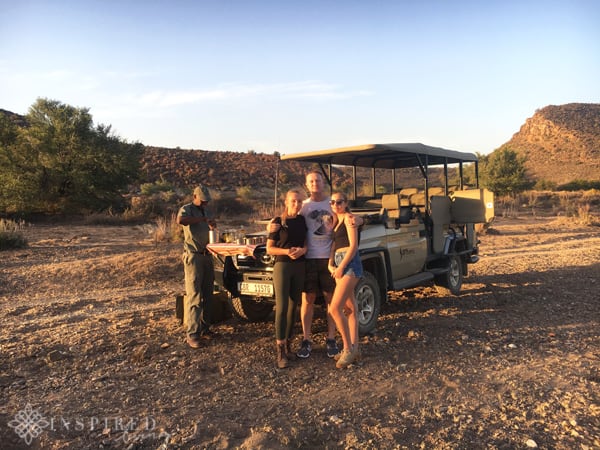 Please note that no children under four years of age are permitted on game drives. You are planning a safari trip from overseas, you may also want to read my Travelling with Children To Africa for more tips.
Wilderness Walks
Explore more of the Little Karoo's fauna, flora and majestic landscapes by going on one of the nature walks, or a hiking or wilderness trail. Your experienced rangers will indicate points of interest while sharing relevant and interesting information about the area.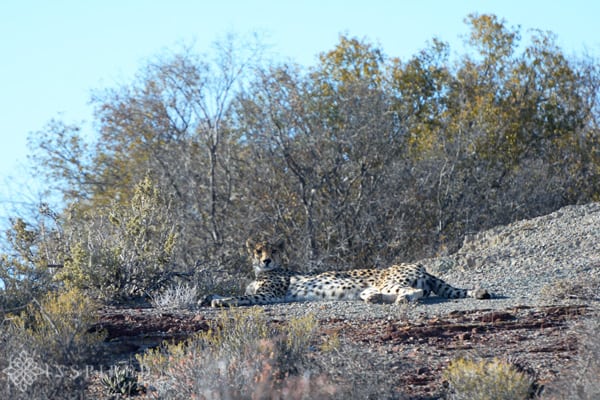 With the variety of beautiful sites, animals and plants to see while on your excursion, it is vital to choose the right time of day for your wilderness experience. During the early mornings and early evenings, you are likely to encounter large and small animals. An array of birdlife nesting, hunting or travelling, can be seen throughout the day, with waterholes being the most prominent locations.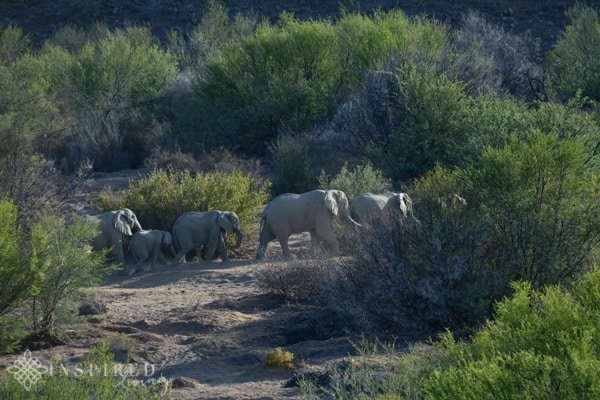 Other than fascinating game drives and wilderness walks, Sanbona Wildlife Reserve boasts amazing ancient rock art. With seven recorded sites, dating back more than 3,500 years, you are in for a real treat. The Rock art found at Sanbona depicts the spiritual beliefs, as well as the lives of the San and the Khoi-Khoi people, who lived in this area until 100 years ago.
Relaxation Retreat
In need of some pampering? Then a treatment at the Relaxation Retreat is a must. The Retreat has an extensive menu of therapies and treatments, including a steam room, offering the perfect ending to a day of adventure.
Outdoor Pool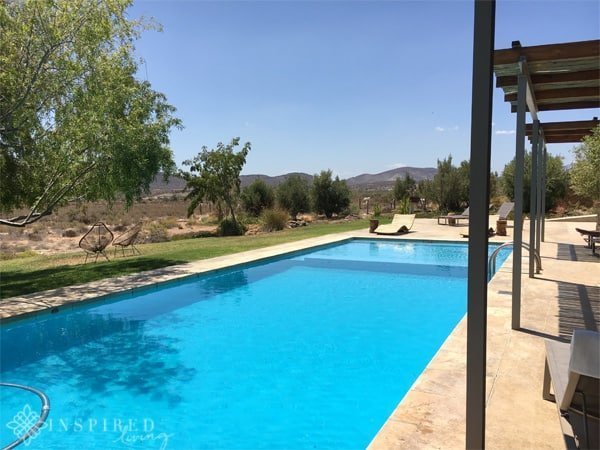 Last but certainly not least, and my favourite place to spend a few hours, was the outdoor pool area. It was a real scorcher of a weekend when we visited, making the pool the perfect spot to cool down. A good book and a deliciously cold G&T made for complete relaxation.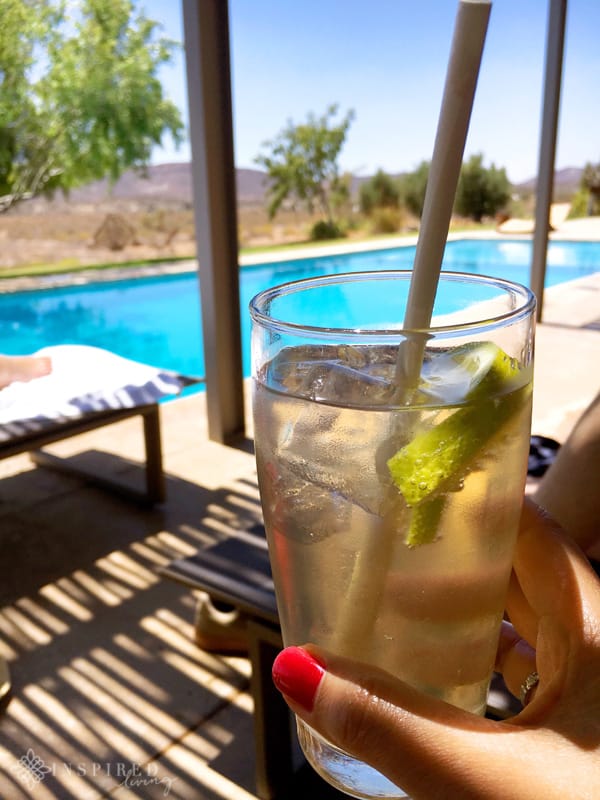 Contact Details

If you have not embarked on a Wilderness Safari yet I highly recommend it! From the wide open spaces to the incredible wildlife, it is the perfect opportunity to reconnect with nature. To book your next family safari contact Sanbona Wildlife Reserve via telephone +27 (0) 21 010 0028 or +27 (0)21 010 0002 (After hours).
Images: ©2010 – 2019 Inspired Living and Fiona Rossiter. Please do not use any images featured on this website without written consent from the copyright holder and owner.
If you have enjoyed this accommodation feature, please share it by hitting the buttons below⇓.
Disclosure

Accommodation, meals and certain drinks were complimentary. We have no material connection to the brands, products, or services mentioned in this post. Care has been taken to ensure that all information provided, including prices, are deemed correct at time of publishing. Please note that all opinions, content, and images are the property of Inspired Living or Fiona Rossiter unless otherwise stated. To see more, read the full PR & Disclosure Policy below.