Did someone say luxury seaside retreat? Tintswalo at Boulders is all that and more! We were very fortunate to spend a night there, as a family, at the end of last year.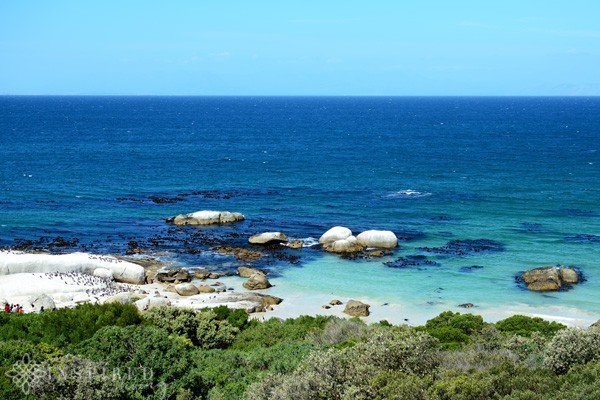 Tintswalo at Boulders
As the name suggests the latest addition to the Tintswalo portfolio is overlooking the picture perfect Boulders Beach, in Simon's Town. Not only are you charmed by magical ocean views, but you also have direct access to Boulders Beach and the famous African Penguins that call it home.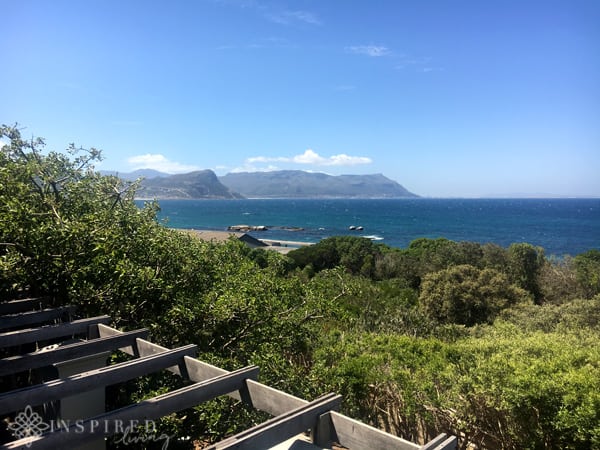 The unobstructed views are breathtaking. When we arrived, I spent quite a while sipping a glass of bubbly and staring out across the great blue yonder.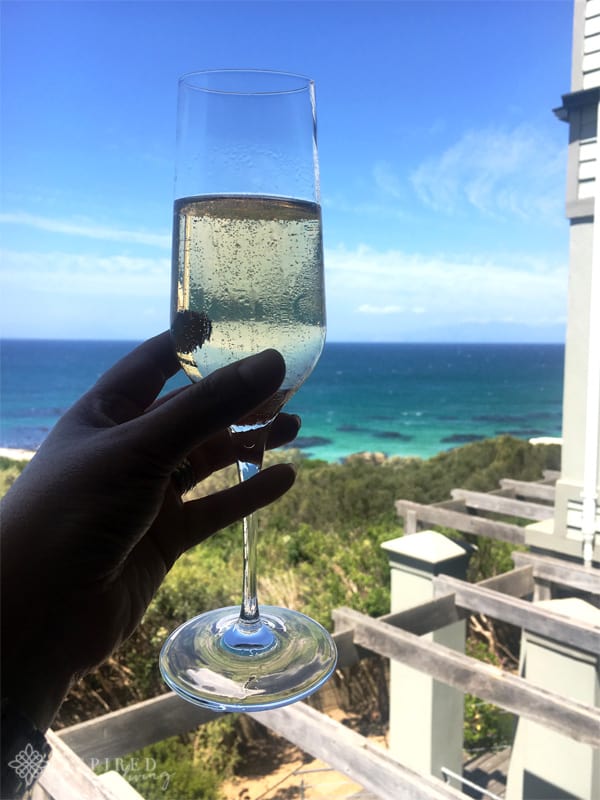 Accommodation
Operated on a bed and breakfast basis, guests can choose from nine luxury double suites and a children's suite. Accommodation rates include a delicious breakfast each morning, as well as afternoon snacks.
The villa can also be booked on an exclusive-use basis. Think fun family getaway or a special celebration with a large group of friends. To make the experience even more luxurious, a private chef is available on request.
Luxury Suites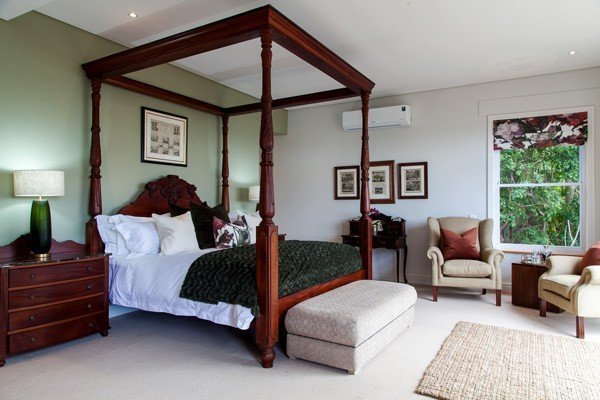 In tribute to Simon's Towns rich shipping history, each suite is named after a famous ship. The decor also follows a maritime theme with relaxing shades of blue and green, complimented my neutral tones. Fabrics are plush, with rich textures, and the bed linen, soft and luxurious.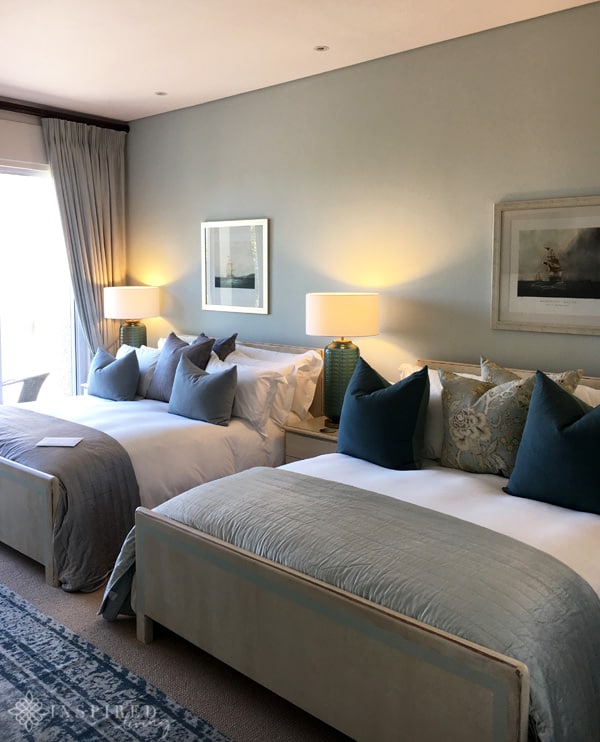 We were booked into two beautiful suites on the bottom level of the villa, right next door to each other, ideal for a family stay. The suites have large ensuite bathrooms, which have also been uniquely decorated.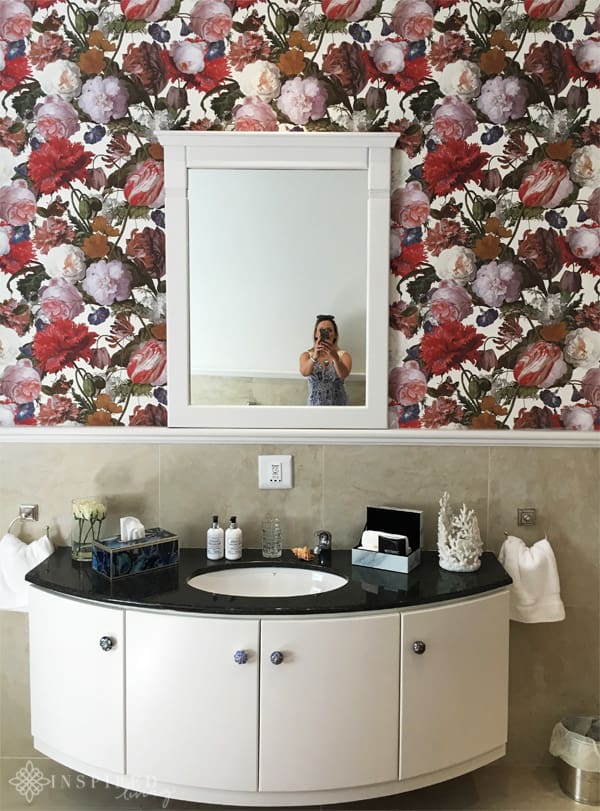 Our suites had a patio area with seating, as well as easy access to the gate leading to the penguin boardwalk below. Rooms all have a tea and coffee station, and if you need to stay connected to the outside world, there is free Wifi available.
Facilities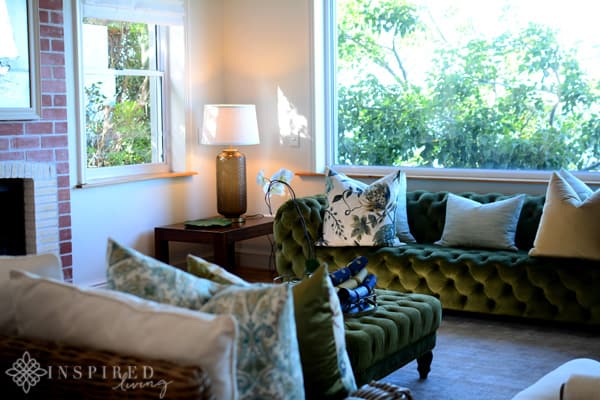 The beautifully decorated lounge areas have fireplaces, ideal for the cold winter months. Other communal areas include a veranda which overlooks Boulders Beach and a social fire pit.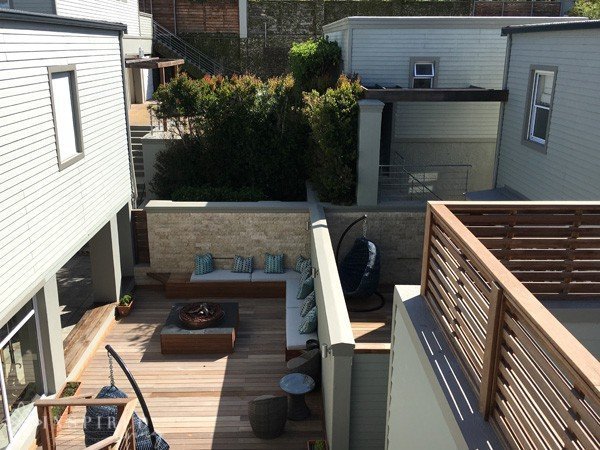 For magnificent ocean views, the rooftop plunge pool area is the perfect spot to enjoy a fresh fruit platter and a G&T, or two.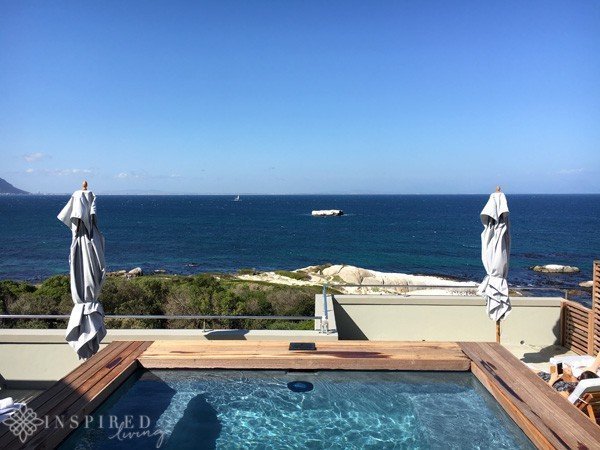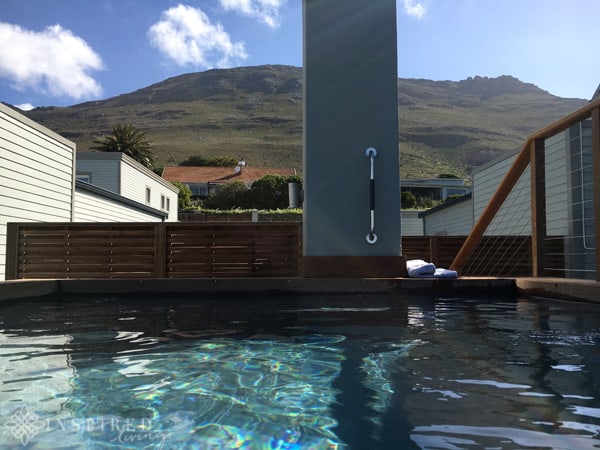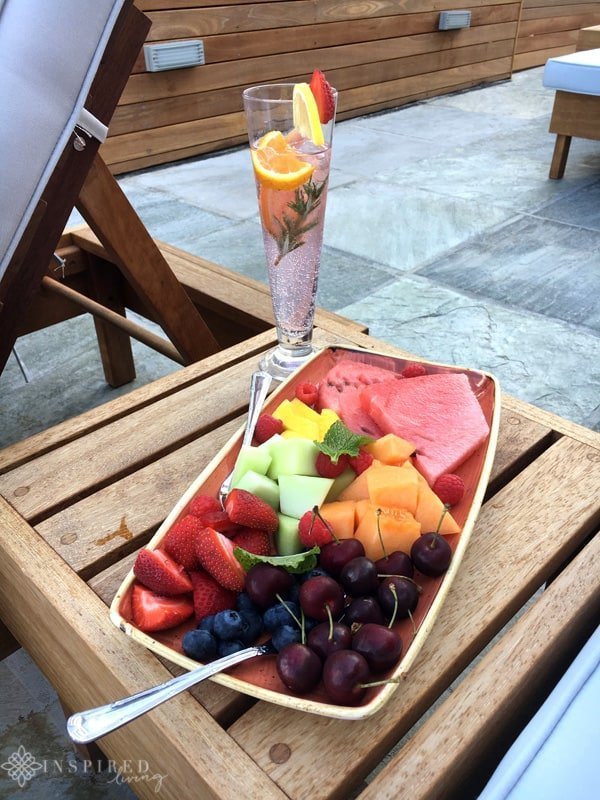 If you feel like indulging, why not book an in-room spa treatment with one of their therapists.
Gourmet Breakfast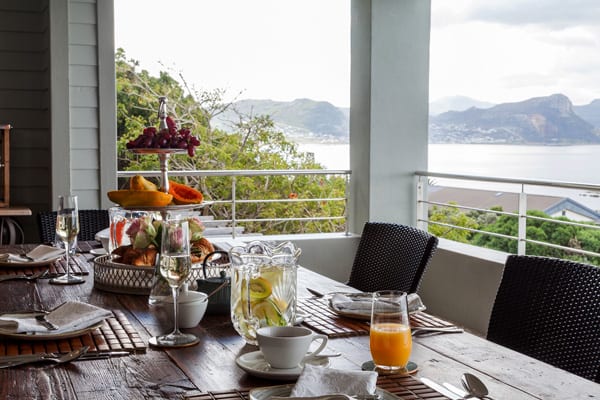 As I mentioned breakfast is included in the room rate and served on the patio, with the most spectacular views.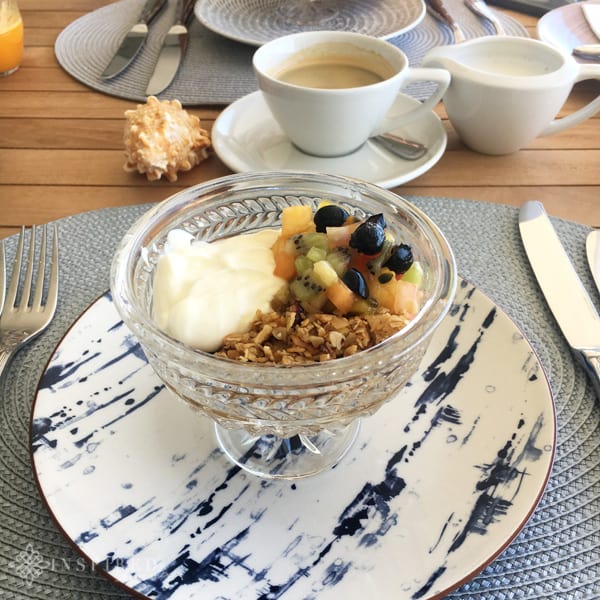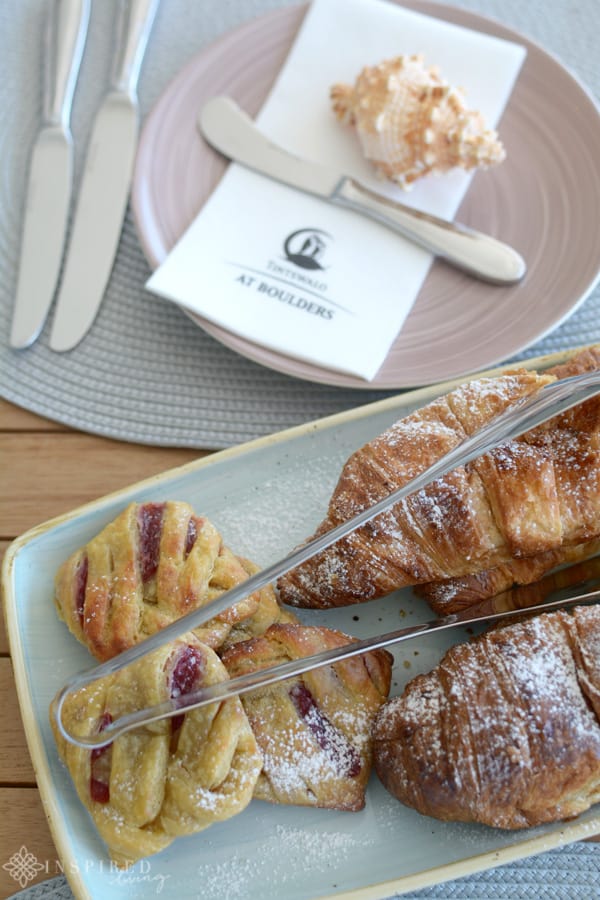 Menu items include homemade granola with fruit and yoghurt, pastries, cheeses, cold meats, as well as smoked salmon. But it does not end there, you are also welcome to order a hot breakfast of your choice. Not to forget fresh fruit juice, tea or coffee and a glass of bubbly. You will most certainly not need to eat lunch because breakfast at Tintswalo at Boulders, is a lavish affair!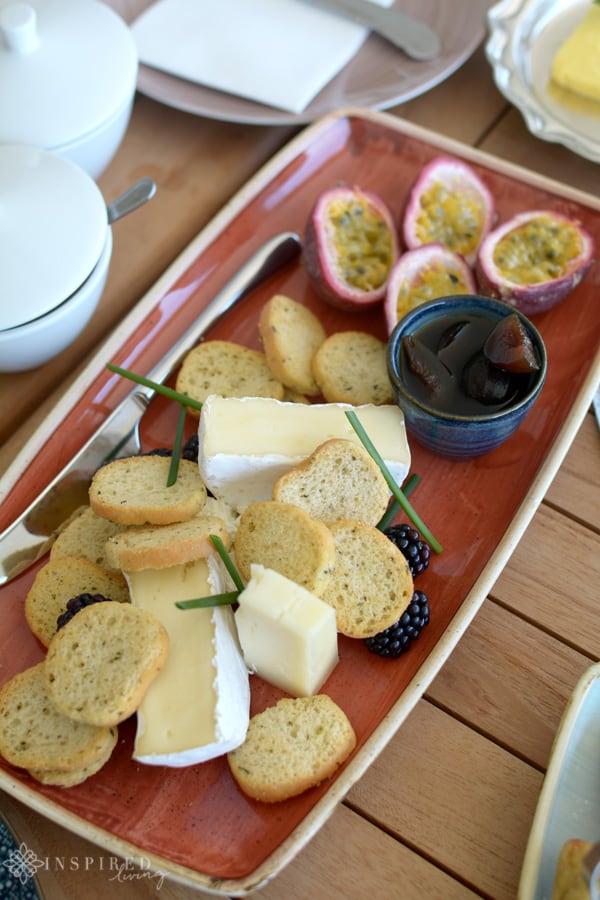 Things To Do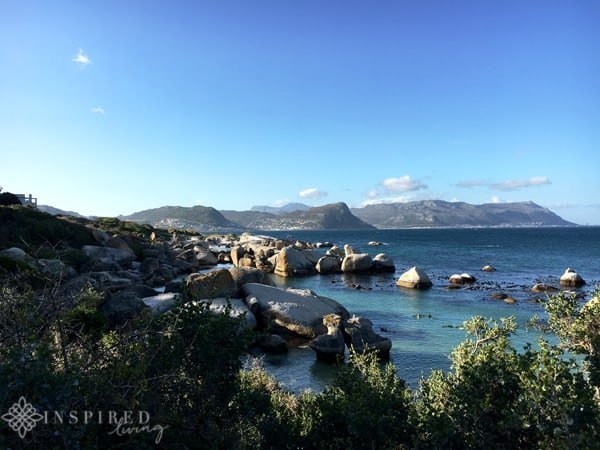 Spending time at the beach should be at the top of your list but a day trip to explore more of the False Bay coastline is also a must. A short walk from the villa is the centre of Simon's Town. This wonderfully quaint town has a selection of restaurants, cafes and is also home to the False Bay Yacht Club.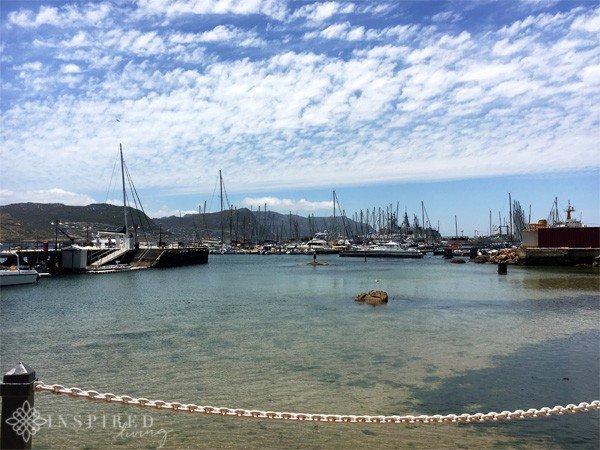 Another False Bay Town I love, which is only a short drive from the villa, is Kalk Bay. You will find a charming array of vibey restaurants, quirky shops, as well as art galleries to keep you occupied.
If you feel like venturing even further out I highly recommend a visit to the Constantia Wine Route.
The Magic of Tintswalo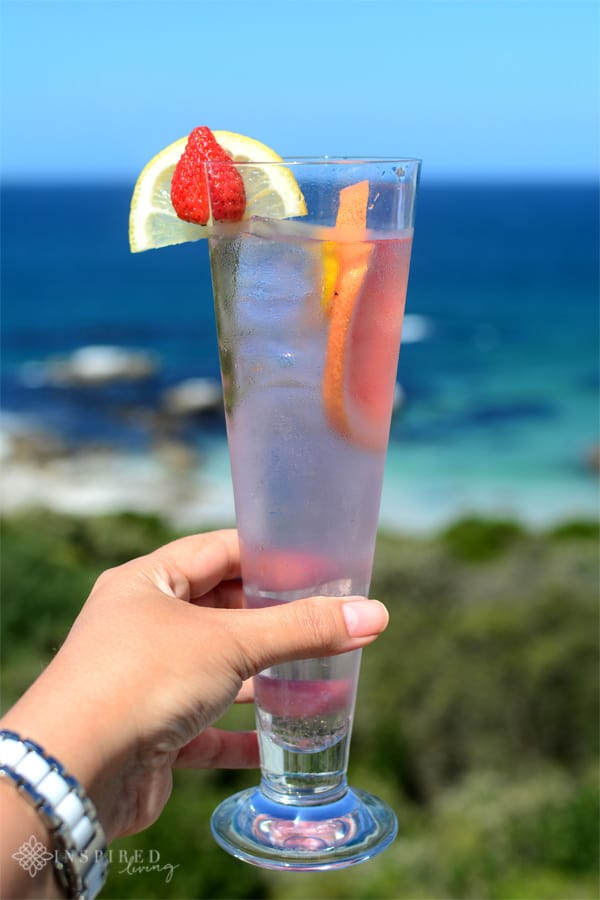 There are quite a few factors that contribute to five-star service and very few places that get the balance just right. For me the Magic of Tintswalo is their extremely high level of service and attention to detail. They are passionate about delivering a personalized and memorable experience, one which you will find it hard to forget for years to come.
As with our previous experience at Tintswalo Atlantic, I can honestly say our expectations were exceeded, yet again!
Tintswalo at Boulders is currently running a grand opening special! Pay for two nights and stay for three. This limited offer is valid until the 31st March 2019.
Contact Details & Location
For accommodation enquires telephone +27 11 300 8888. Location: 7 Gay Road, Simons Town, Cape Town 7995
Images: ©2010 – 2019 Inspired Living and Fiona Rossiter. Please do not use any images featured on this website without written consent from the copyright holder and owner.
If you have enjoyed this accommodation feature, please share it by hitting the buttons below⇓.
Disclosure

Accommodation, breakfast and drinks were complimentary. We have no material connection to the brands, products, or services mentioned in this post. Care has been taken to ensure that all information provided, including prices, are deemed correct at time of publishing. Please note that all opinions, content, and images are the property of Inspired Living or Fiona Rossiter unless otherwise stated. To see more, read the full PR & Disclosure Policy below.
Summary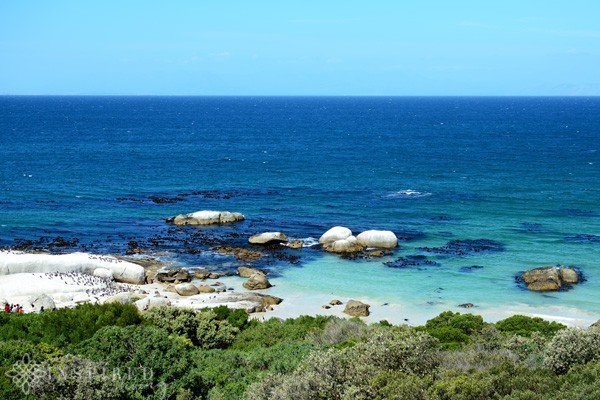 Article Name
Tintswalo at Boulders Accommodation Review
Description
The luxurious five-star villa Tintswalo at Boulders is ideally located, overlooking the picture perfect Boulders Beach, in Simon's Town.
Fiona Rossiter
Inspired Living SA
Publisher Logo