High on a ridge, in the beautiful Hemel-en-Aarde Valley, you will find a little piece of paradise called Creation Wines. If you have not been there yet I highly recommend a visit to experience their fantastic Food and Wine Pairing.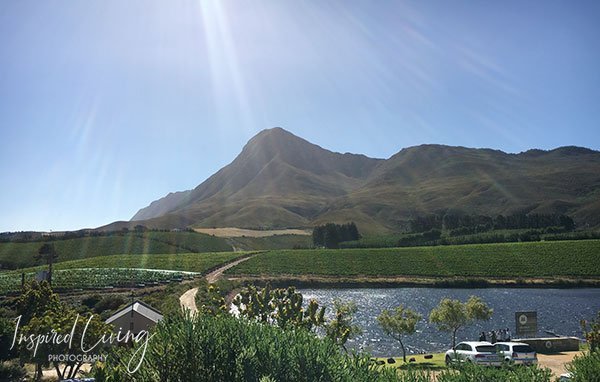 The Festive Story of Creation Wines
Creation Wines, located in the Walker Bay Wine Region, is in the Hemel-en-Aarde Valley. Established in 2002 the estate was originally an undeveloped 40-hectare piece of land, in a remote corner of the Hemel-en-Aarde Valley. Jean Claude(JC) and Carolyn Martin took up the challenge to develop the property and plant vines. It was a demanding task, to say the least! Their hard work and tenacity, however, paid dividends and made Creation Wines the thriving success it is today.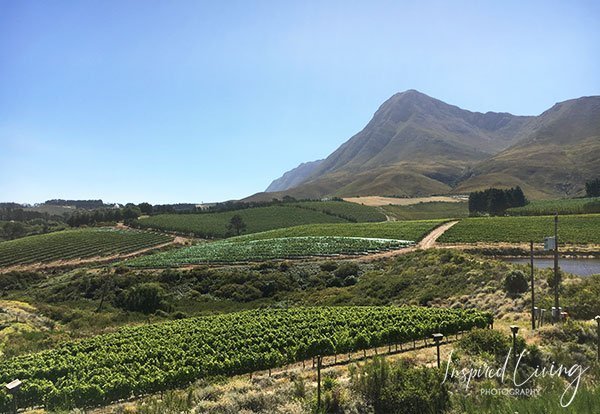 Grant and I visited the estate quite a few years ago and had the most amazing lunch. Needless to say, we were very excited to return to the farm last month to enjoy the "Festive Story of Creation".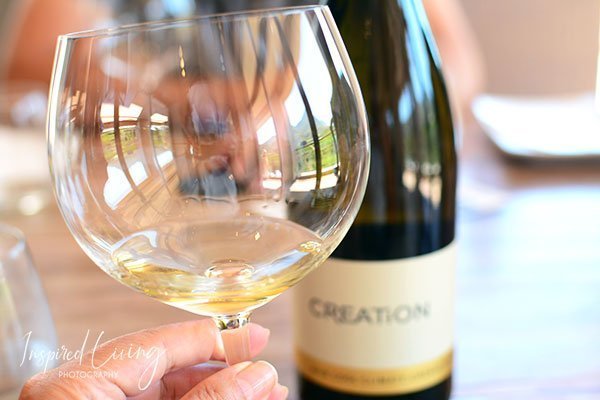 The Creation Reserve Pinot Noir was, in fact, my introduction to this fantastic varietal. To date, it is still one of my favourite Pinot Noirs, and I could not wait to taste their latest vintage. I was also very excited to be trying a selection of their wines that I had not tasted before
Creation Wine Ranges
The Art of Creation
The most exclusive of the Creation Wines is the Art of Chardonnay and Art of Pinot Noir wines.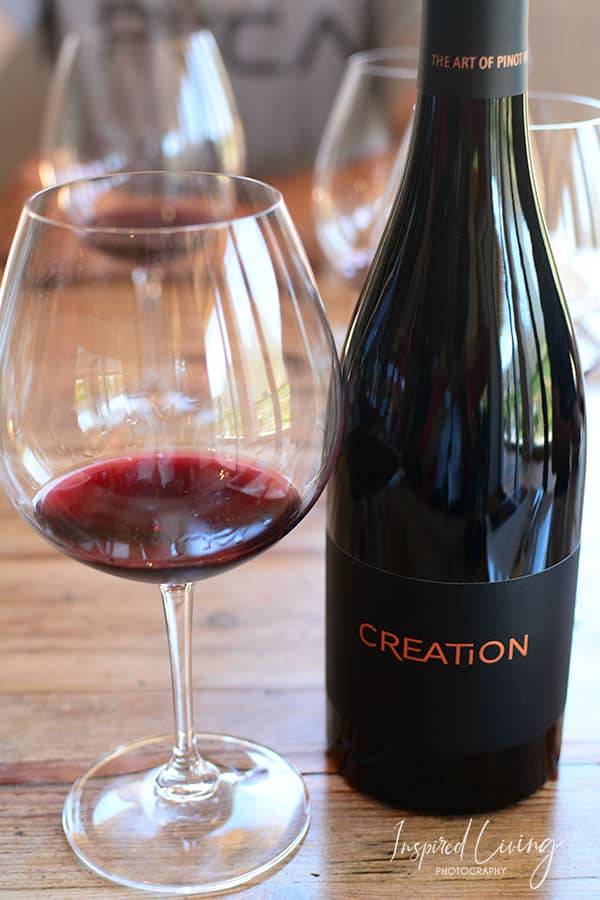 Inspired by Nature and meticulously crafted by cellarmaster Jean-Claude Martin, each single-vineyard wine in this range is the ultimate expression of its terroir and indeed an exquisite and multifaceted artwork in its own right.

Creation Wines
These wines are what I would term special occasion wines or collector's items. Beautifully packaged in a wooden box, it would be a great addition to any wine lovers collection.
Creation Reserve Range
The Creation Reserve Range includes a Chardonnay, Pinot Noir, Merlot, Sumac Grenache and a Syrah.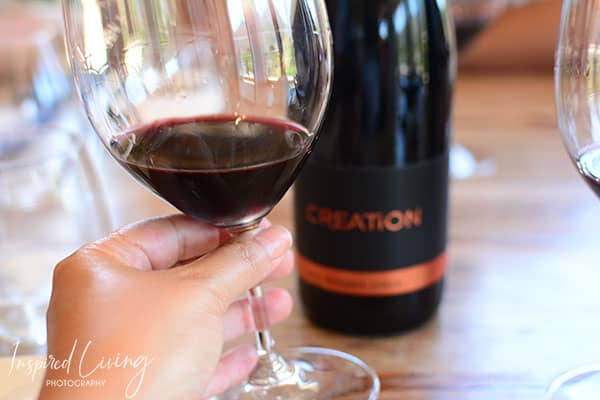 A highlight for me in this range, other than the Pinot Noir, is the Sumac Grenache. The cooler climate Grenache delivers bright notes of pomegranate and red currant. You can also expect a hint of cracked peppercorn and a sprinkling of sumac. The finish is velvety smooth on the palate.
Creation Estate Range
White wines in the Creation Estate range include Sauvignon Blanc, Sauvignon Blanc, Semillon, Cool-climate Chenin Blanc, Viognier, Roussanne Viognier and a Chardonnay.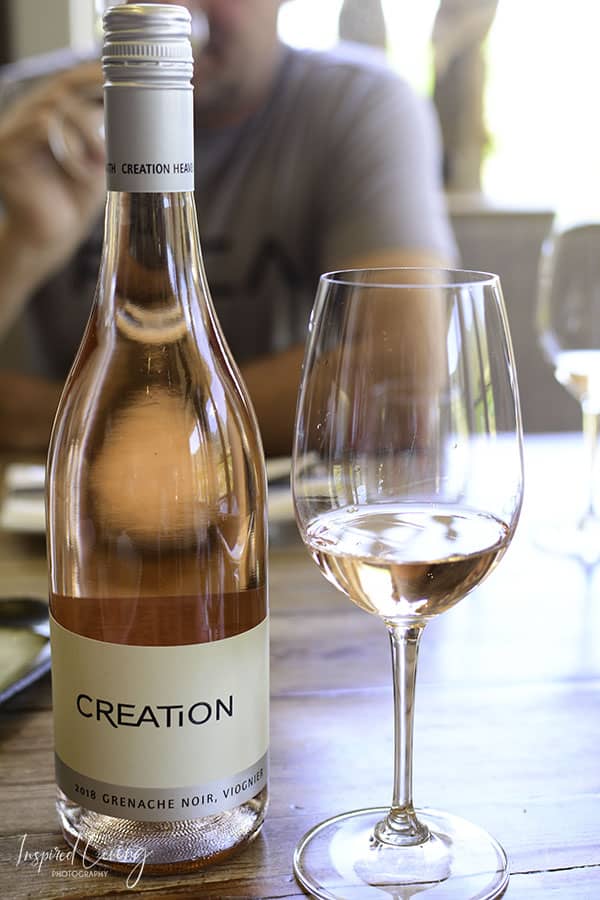 There is also a delicious Grenache Noir Viognier, which I tasted for the first time during lunch. The Grenache Noir Viognier is dry, with a delicate pink blush. On the palate, you can expect stone-fruit, with crisp acidity.
Rounding off the range there is an Estate Pinot Noir, a Merlot, a blend of Cabernet Sauvignon, Merlot, Petit Verdot, and a Syrah, Grenache.
Whale POD Range
The Whale POD is the most reasonably priced of all the Creation Wines. In the range there is a Whale POD Sauvignon Blanc and Spyhopping Red, as well as the African Penguin Reserve Rose.
Méthode Cap Classique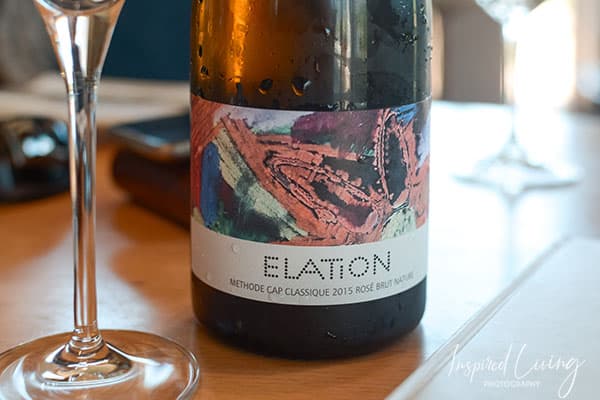 I was also really excited to taste their maiden Méthode Cap Classique, Elation. It is a delicious blend of Chardonnay and Pinot Noir.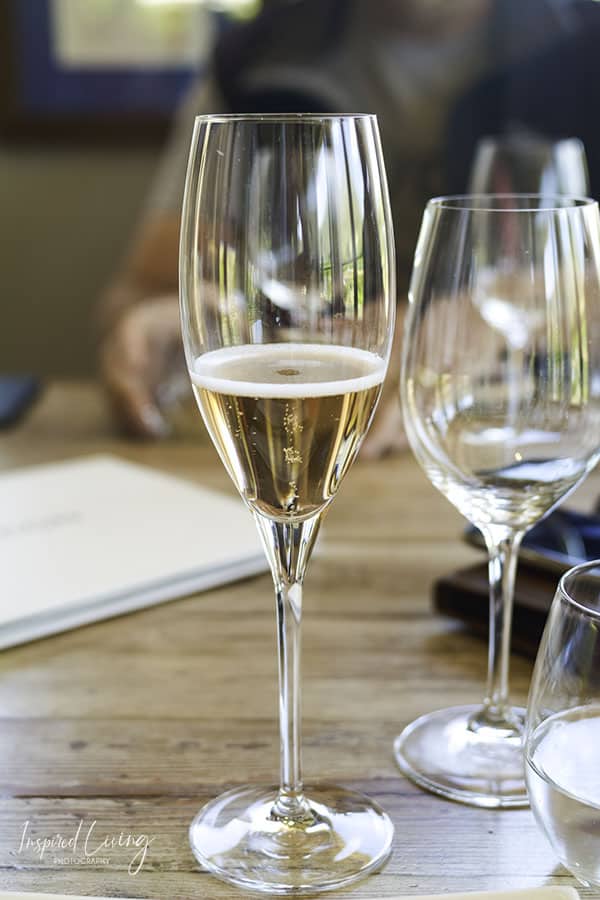 Classified as a 'Brut Nature', the wine contains only natural residual sugar and is wonderfully crisp. Aromas of lemon blossom and dried apple, give way to wild strawberry, as well as hints of fresh brioche. The palate displays well-integrated flavours of grapefruit and dried apple, accompanied by crisp minerality.
Festive Story of Creation Wines
The "Festive Story of Creation", a five-course menu paired with eight wines, is a must for food and wine lovers. This inspired taste adventure takes you on a magical journey of unique dishes, artfully paired with a selection of award-winning Creation wines.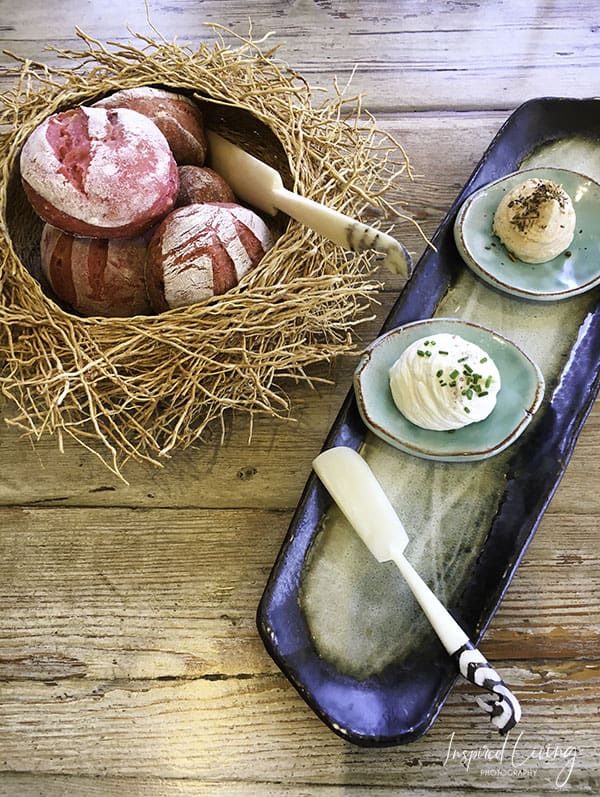 The chapters or courses each serve to highlight the versatile nature of each varietal, as well as the harmony between food and wine.
Chapter 1: Creation Sensation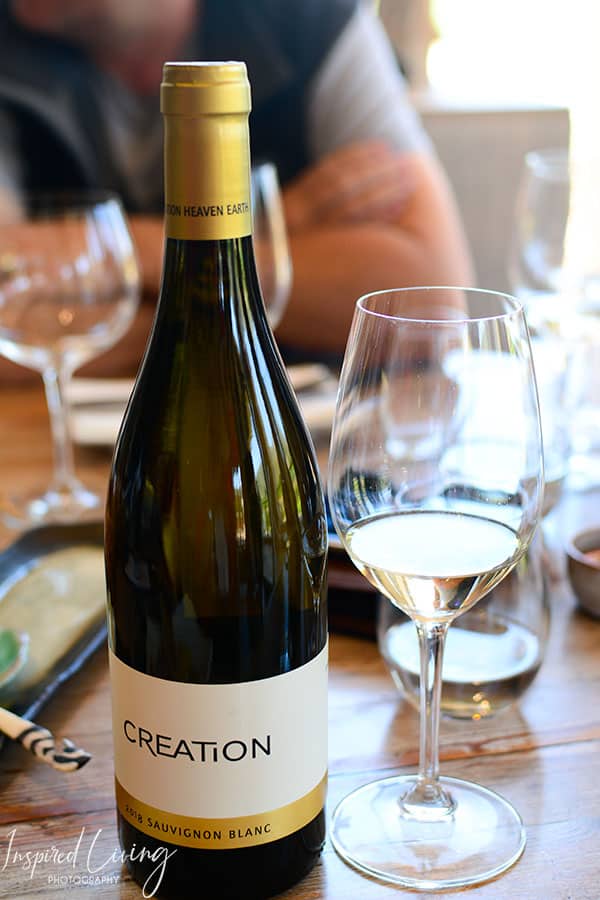 After enjoying a perfectly chilled glass of the Elation MCC, we began our taste adventure with a sensorial tasting. We tasted two wines being the Creation Sauvignon Blanc 2018 and the Sauvignon Blanc Semillon 2017. Here we explored the sensory aspects of each wine. Looking at how outside factors and food can influence your senses, as well as your perception of the wine.
Chapter 2: Creation Celebration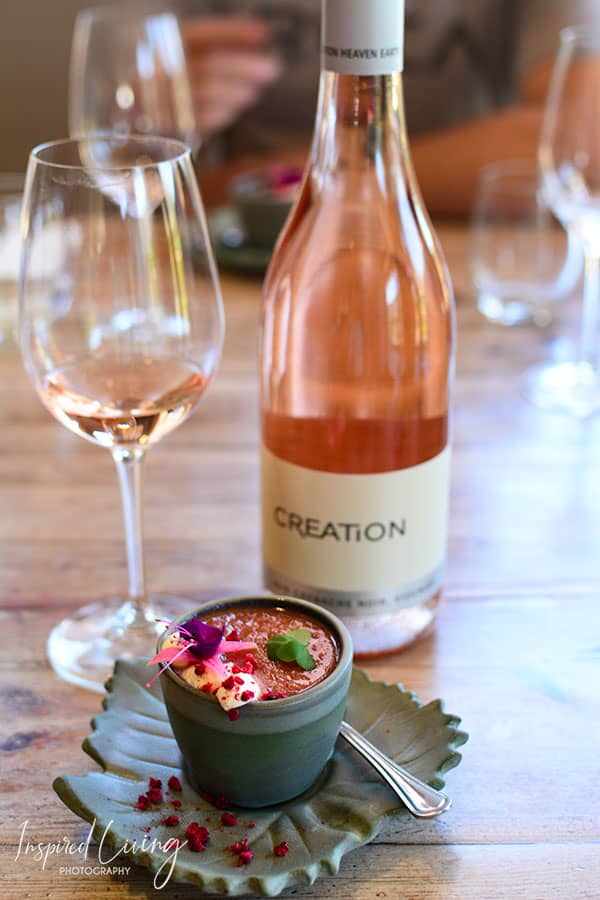 Chapter two was the Creation Grenache Noir, Viognier 2018, paired with a Watermelon Gazpacho.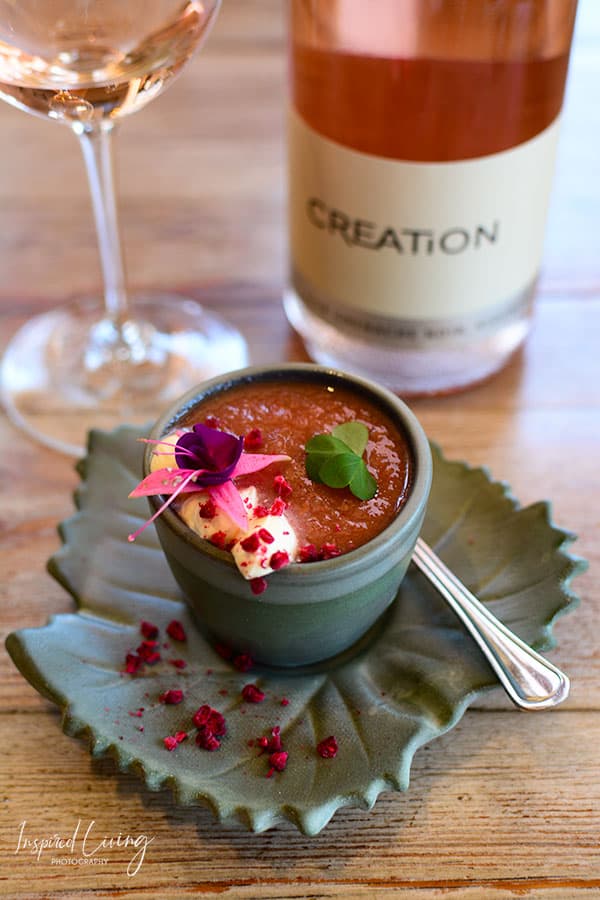 The gazpacho, served with sour cream, fuchsia and sorrel, was delicious. The sweet, yet refreshing watermelon flavours in the dish played beautifully with the crisp acidity in the wine.
Chapter 3: Creation Inspiration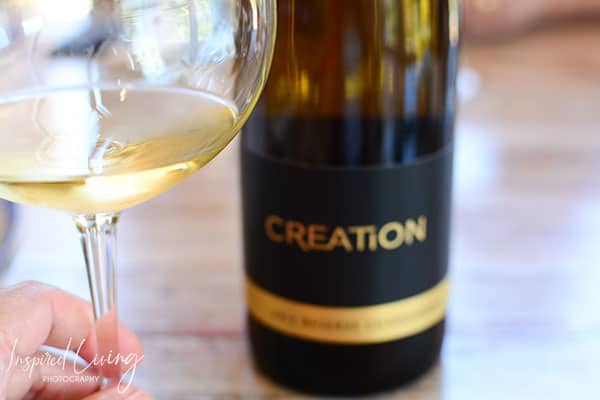 The Creation Reserve Chardonnay 2017, paired with Cured Hake, with onion tagliatelle, pickled sea lettuce and cucumber, and a citrus butter emulsion, was perfection. A light sprinkling of nori dust on the fish awakened the senses, preparing you for the amazing taste sensations ahead.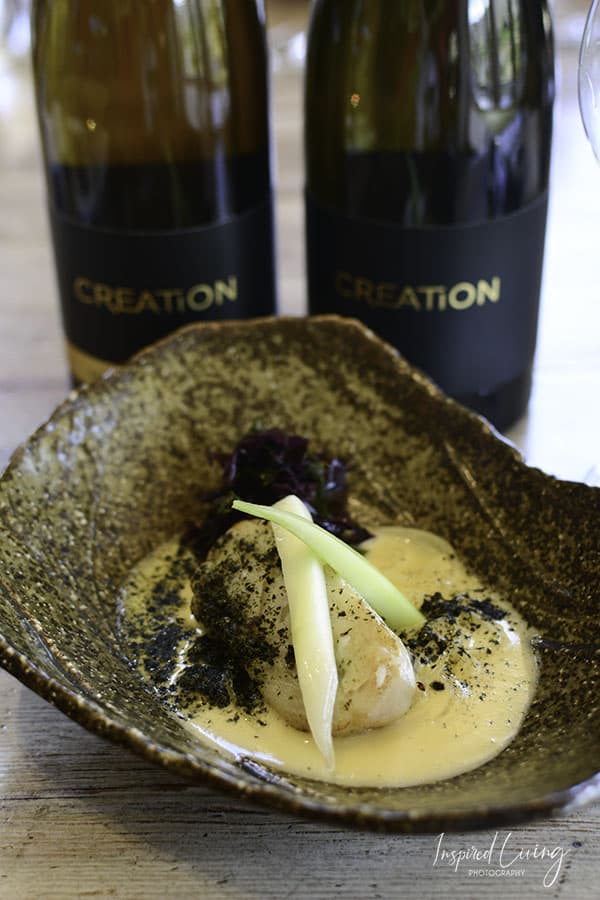 The Reserve Chardonnay is a beautiful wine, offering up fresh aromas of citrus, honey and cinnamon. The wines buttery smooth palate, balanced by characteristic minerality, worked really well with the delicate fish. Sweet onion flavour in the dish enhanced the delicate butteriness in the wine. While, tart, pickled sea lettuce highlighted the wines minerality.
Chapter 4: Creation Ovation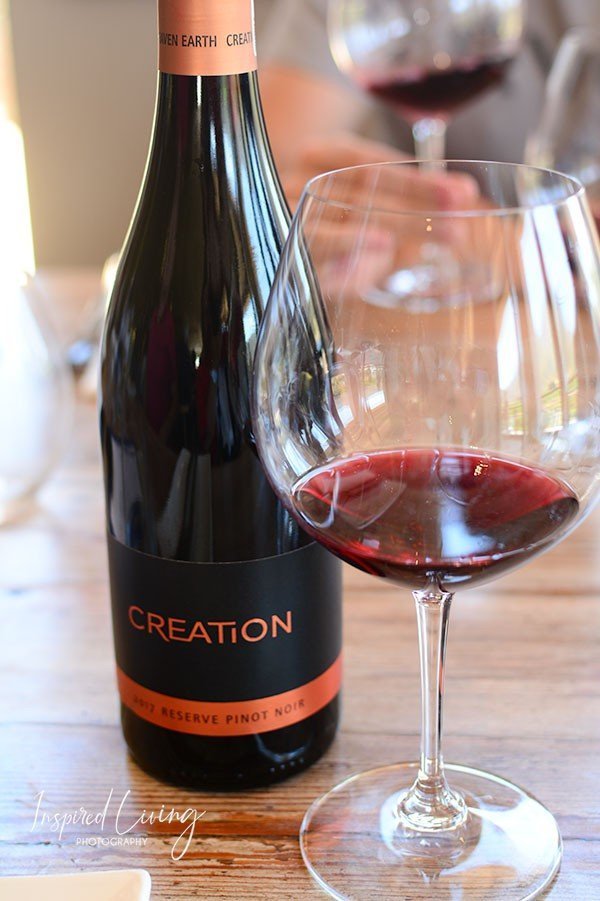 Chapter four was the Creation Reserve Pinot Noir 2016, paired with Beef Fillet. The wine displays heady aromas of clove and peppercorn. The palate is complex with flavours reminiscent of fruit cake, with dried fruit, cherries and spice.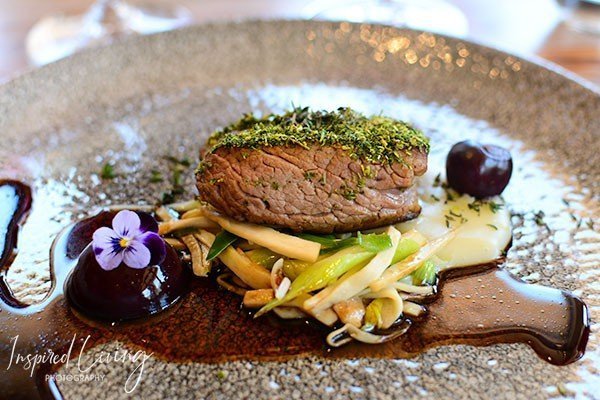 The Beef Fillet, was served with a celery and chive dust, potato and leek puree, braised leek, reserve pinot noir jelly and violets. Melt in your mouth beef fillet was the hero of this dish. The spicey elements in the wine complimented the earthy flavours in the dish beautifully. There was also a hint of sweetness from the braised leeks and pinot noir jelly.
Chapter 5: Creation Generations
As much as I love a great Pinot Noir, I am also a big fan of a full-bodied Syrah. Enter the Creation Reserve Syrah 2017 and Syrah Grenache, two wines that I could happily drink all day long. Both are full-bodied and intense with a great savoury palate.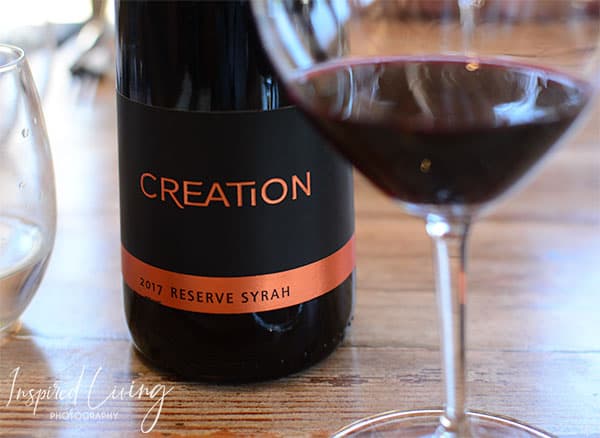 The food pairing for this chapter was Chicken Breast. Tender Chicken Breast, served with liquorice asparagus, onion puree, beetroot shoots, chocolate jus, cornflowers and sumac, was one of the more unusual dishes. The aniseedy flavour from the liquorice and earthy beetroot balanced the rich berry and plum flavours in the wine perfeclty.
Chapter 6: Creation Dedication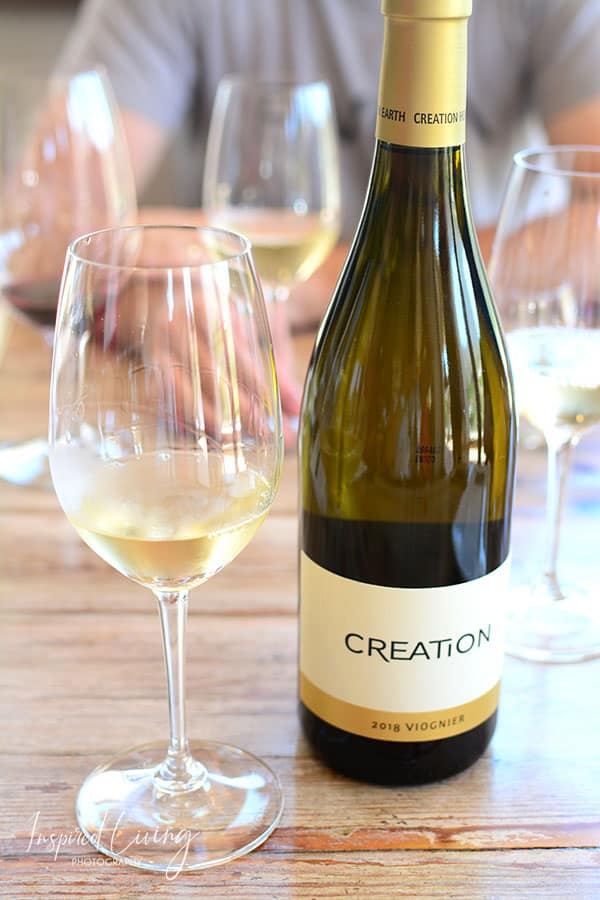 The final chapter was a revelation for me, as Viognier has never been a wine that I really enjoy. The Creation Viognier, however, may very well have changed my opinion about this varietal. The palate is creamy with stone fruit flavours, and it has well balanced minerality with crisp acidity.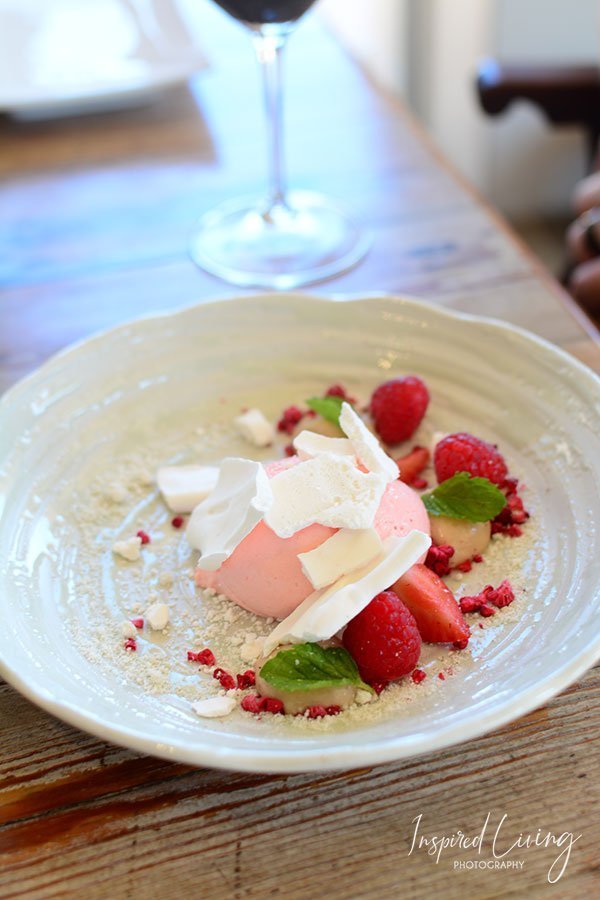 The Viognier was paired with the Coconut and Walnut Cheesecake dessert. The cheesecake was served with with truffle, raspberry coulis, gooseberry gel and lemon verbena. Creamy flavours of white peach in the wine, balancing the sharp flavours of the raspberry and gooseberry in the dessert.
This was not the end however. We feasted on another delicious dessert, as well as a selection of their homemade gelato. There was just enough time for a double espresso before bidding this incredible estate farewell.
Pebbles Project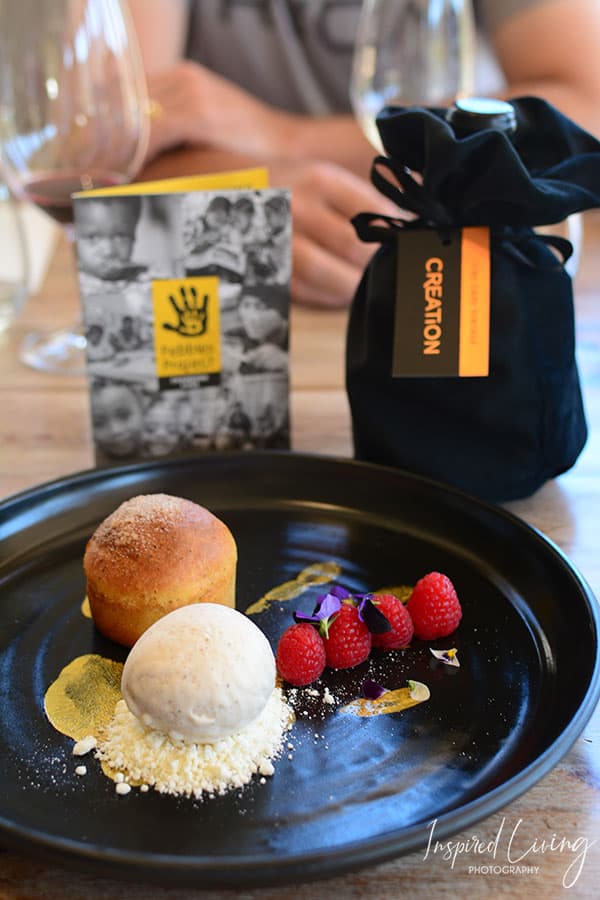 Before closing, I need to mention a fantastic initiative taken on by Creation owner Carolyn Martin In 2015. Looking to give back to the community Carolyn approached the Pebbles Project. Both parties saw the need for an Early Childhood Development Centre and After School Care Club, in the area.
Together they set out to make this project a reality. They did this with the help of local landowner, Anthony van Hoogstraten, who generously set aside a portion of his farm for the centre. The land, situated 4 km from Creation and 2 km from the local farm school, was the perfect location.
Amazingly the Pebbles Hemel-en-Aarde Education Project has been able to change many lives with the help of Carolyn and her dedicated team. When dining at Creation Wines, you are also able to give back by donating to this very worthy cause.
Closing thoughts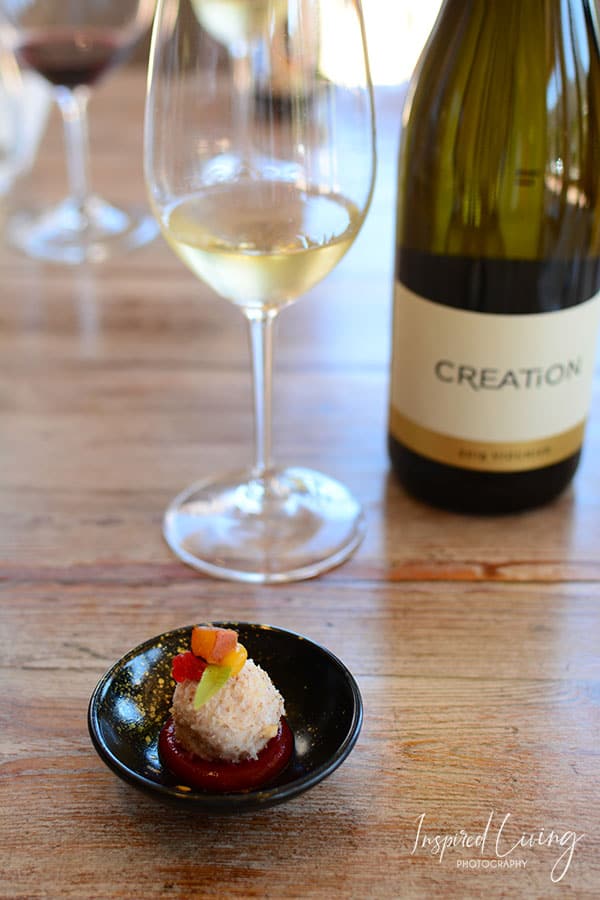 The Festive Story of Creation, wine and food pairing is one of our all-time favourite experiences. Imaginative dishes, paired with exceptional, award-winning wine, makes this a "taste adventure" you will remember forever. An experience made more memorable by the knowledge and passion displayed by the Creation team!
Details and Location
The "Festive Story of Creation" is a five-course menu paired with eight wines for R565. For more information or to make a booking contact Creation via telephone +27 28 212 1107 or email imailto:[email protected][email protected] Location: Hemel en Aarde Road, South Africa.
Images: ©2010 – 2019 Inspired Living and Fiona Rossiter. Please do not use any images featured on this website without written consent from the copyright holder and owner.
If you have enjoyed this post, please share it by hitting the buttons below⇓.
Disclosure
Drinks and food were complimentary. All information provided, including prices, are deemed correct at time of publishing. Please note that all opinions, content, as well as images are the property of Inspired Living and Fiona Rossiter unless, otherwise stated. To see more, read the full PR & Disclosure Policy below.
Summary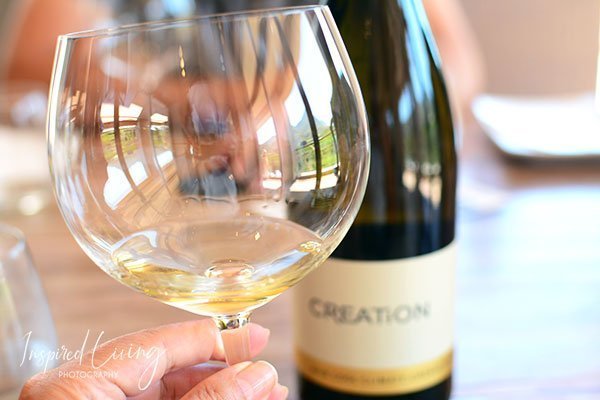 Article Name
Creation Wines Food and Wine Pairing
Description
High on a ridge, in the beautiful Hemel-en-Aarde Valley, you will find a piece of paradise called Creation Wines. If you have not been there yet I highly recommend a visit to experience their fantastic Food and Wine Pairing.
Fiona Rossiter
Inspired Living SA
Publisher Logo