Making the decision to buy property and finally owning your first home is an exhilarating time in your life. Being a first-time homeowner, while thrilling, can also be daunting. I find this especially true when you take those first steps in making the place your own, which is why a few smart decor tips can come in very handy.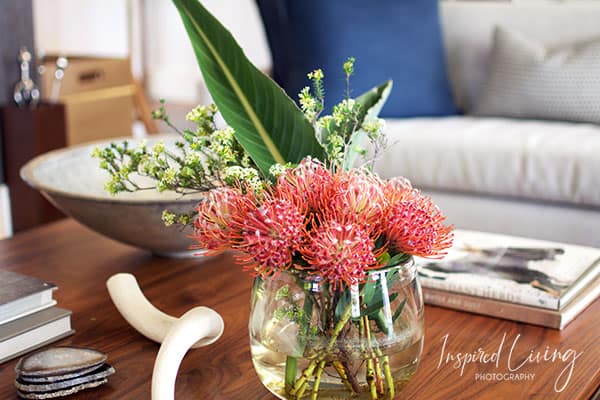 Smart Decor Tips
Once you have had a good look at all the property for sale in the areas of your choice, and finalised your purchase, the creative process can truly begin. For me, decorating a home is the best part of buying property.
I have put together a list of smart decor tips, which will hopefully be a great resource when decorating your first home.
Planning
The best way to start any decor project is planning the process. As a first-time homeowner, having a clear idea of what you want to achieve can make all the difference to the outcome.
An essential part of planning is creating a budget. It is vital that you know how much you have to spend, especially if you are starting from scratch. The first step to budgeting is to do your research and get quotes. I recommend getting more than one quote and making comparisons.
Top tip: If at all possible, first live in your space before making any fundamental decorating decisions.
Prioritising Your Purchases
Once you have a budget to work towards, the next step is to prioritise your purchases. While the design and decor elements are essential, buying functional, as well as quality equipment and furniture should be your top priority, bearing in mind your budget of course. I find this especially true of a space you intend to spend a great deal of time in, which for me is the kitchen.
After the kitchen, I would focus on areas such as the living room and bedrooms. A few of the larger items which should take priority in these areas, respectively, include a comfortable couch and a good quality bed.
Top tip: When deciding on where to spend your budget I advise going for quality over quantity. It may take you a bit longer to complete your project, but you will thank yourself down the line.
Finding Your Inspiration
Now is the time to let the creative juices flow. You have a budget and have prioritised what you need. The next step is finding your inspiration. Getting creative is my favourite part. I use various resources to find decor inspiration, which range from decor magazines to creating Pinterest mood boards. The most important part of the interior decorating journey is to have fun.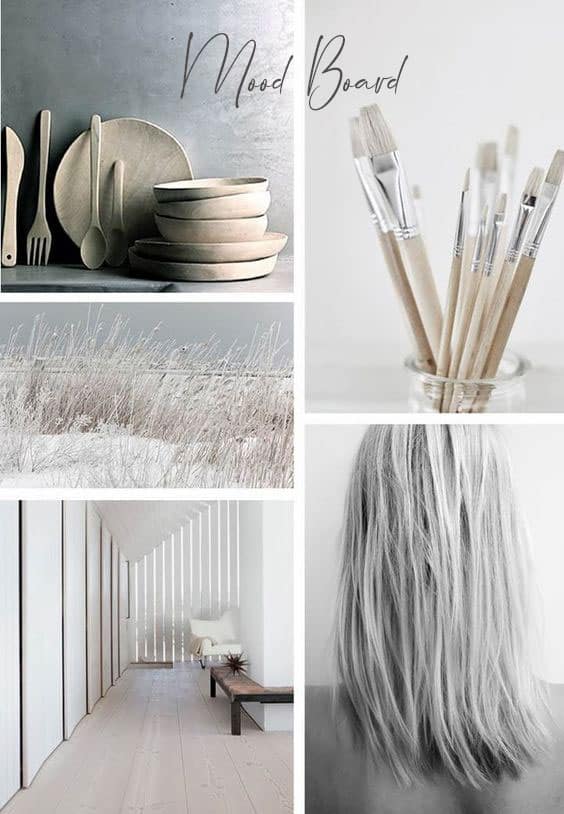 By creating mood boards, you can more easily decide on the type of decor style you would like to achieve in each room. What better way to help visualise a space and see if your ideas will work?
Top tip: You can find decor inspiration all around you. Use everyday items or even nature as your muse to help you feel inspired.
Using A Neutral Colour Palette
A fundamental lesson I have learnt, and one of my key decor tips, is to use a neutral colour palette. You may want to go wild and unleash your inner Picasso but be careful not to be too dramatic with your colour choices and regret it afterwards.
By sticking to a base palette that is white or neutral, you can add colour in other ways such as in art and soft furnishings.
Top tip: Using a neutral or white palette is good for future resale value, especially if you think you may resell your home sooner rather than later.
Repainting Your Space
If you have the budget and you are not moving into a new or recently renovated space, I highly recommend repainting. I am always amazed at the difference a fresh coat of paint can make to a room. Start with the interior; the exterior can be done at a later stage.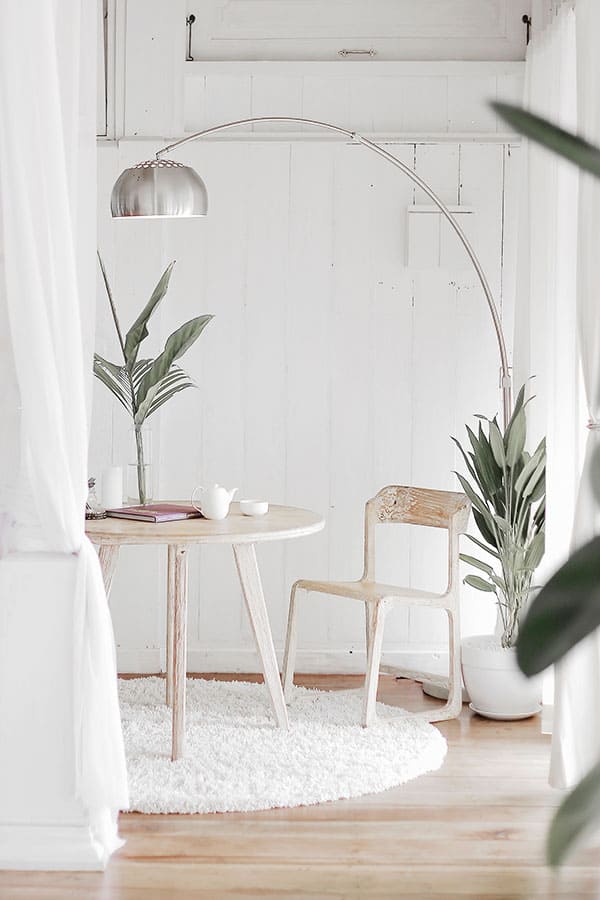 The best decision I made during a recent renovation project was to use white paint as my primary colour choice. By painting the walls and ceilings white, you create the illusion of space, which is vital, especially if you are decorating a small space.
Top tip: Paint before you move in, to avoid living in a mess. If money or time is an issue, then do it yourself – it can be fun!
New Flooring
If you have bought a fixer-upper, I recommend replacing old carpets or worn flooring before you move in. Carpets can be expensive and a problem if you have pets; laminate or the latest vinyl flooring, however, are great, affordable options.
As with the wall colour, try and choose flooring that will not date and will complement your neutral colour palette.
Top tip: If you have a limited budget and cannot redo the flooring, then a good option is to buy inexpensive rugs to cover the existing floors.
Functional Furniture
Buying all the fantastic, trendy items you saw featured in the latest home decor magazine can be tempting, but rather make wise furniture choices. It is also essential to start with the most functional items first, such as a bed, couch, and dining table and chairs.
My advice is to find multifunctional furniture. One of my favourite decor tips is to buy a dining table that can double as a work desk. An extendable table is also a great idea as it can be made bigger when you entertain, to accommodate more people.
If you are buying a coffee table, find one with cupboards or drawers to accommodate any books or items you do not want on display. Another great option is to use an ottoman which has storage as a coffee table. Place a large tray on top to hold all your decor pieces, and for coffee or tea cups.
Top tip: When looking for furniture, always go for maximum storage potential.
Personalising Your Space
Once you have all the necessary items, it is time to personalise your space. If you are keeping the overall decor style neutral or minimalist, now is the time to add a few accessories.
My favourite way to add colour and texture is with a few scatter cushions, but resist the temptation to go overboard. You can also use throws to add texture and warmth, especially in your living area.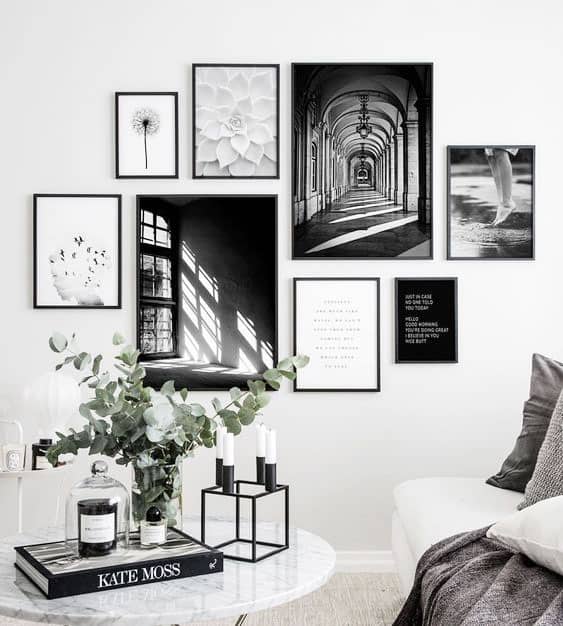 Art and photographs are a great way to bring a room to life. Again, try and decide on a theme or colour scheme. I love the idea of black-and-white photographs against a white wall.
My last tip is to introduce a plant or two. If, like me, you struggle to keep plants alive, opt for artificial plants.
Top tip: When decorating a room avoid adding too many items and cluttering your space, because less is always more.
Have Fun Decorating Your Home
I hope that these decor tips will come in handy and help you on the way to creating your perfect first home. The main thing is to remember to have fun doing it! If you are looking for decor inspiration or in the process of renovating your home then you should read about my most recent Renovation Project.
If you have enjoyed reading my smart decor tips please share it by hitting the share buttons below.
Images: ©2010 – 2019 Inspired Living and Fiona Rossiter. Please do not use any images featured on this website without written consent from the copyright holder and owner.
Disclosure
Please note that Pam Golding Properties commissioned this article. All opinions, content, and images are the property of Inspired Living or Fiona Rossiter unless otherwise stated. To see more, read the full PR & Disclosure Policy below.
Summary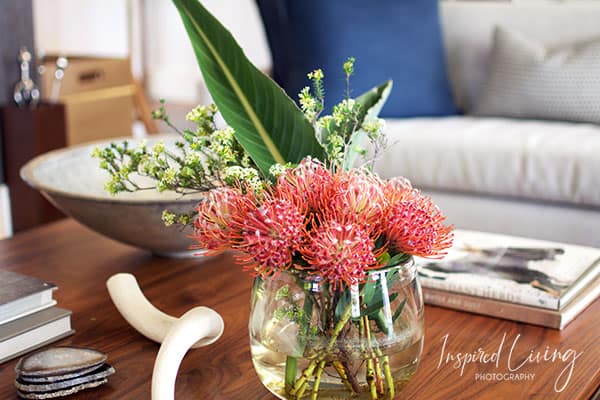 Article Name
Smart Decor Tips for First Time Homeowners
Description
Decorating your first home can be a daunting task, which is why I put together a list of smart decor tips, to help first time homeowners.
Fiona Rossiter
Inspired Living SA
Publisher Logo