Two weeks ago I whisked Grant off for a birthday getaway to Dunstone Country House in Wellington. We were both excited to explore a bit more of this picturesque wine region.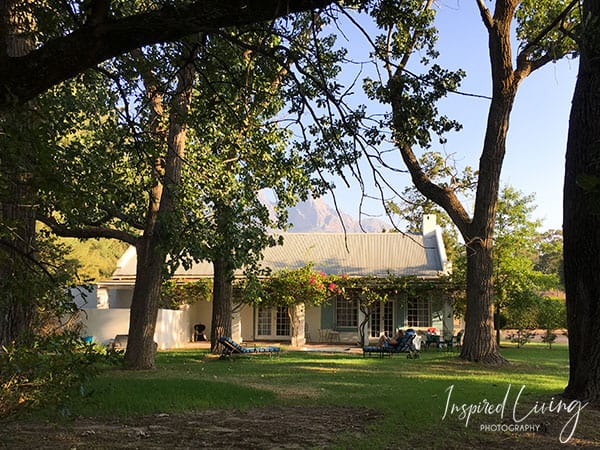 Dunstone Country Estate
Dunstone Country House and wine estate, in Wellington, is a family-run guest house and boutique winery. You will find this oasis, situated at the foot of the Bainskloof pass. Travel time from Cape Town is just over an hour's drive.
The estate is the ideal spot for a country escape and the perfect place to press reset and truly unwind. Dunstone has something for everyone, appealing to wine enthusiasts, the adventurous at heart, or like us people in need of a relaxing getaway.
Dunstone Country House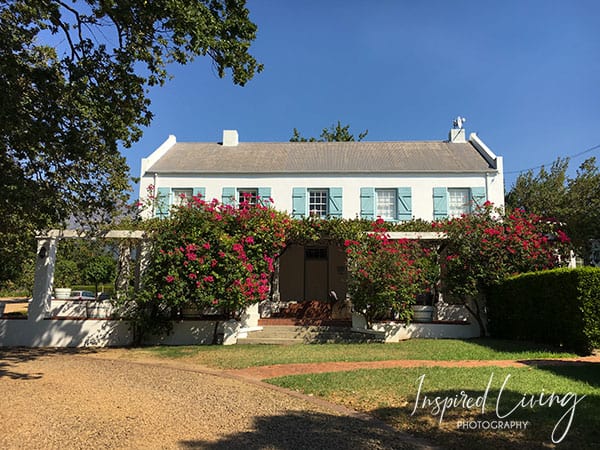 The guest house offers 4 & 5-star luxury accommodation options. And these include B&B guest suites, as well as self-catering options. Self-catering accommodation consists of The Manor House, Guava Cottage and Acorn Cottage, which are set amongst vineyards, with a backdrop of the Hawequa mountains.
Acorn Cottage
Grant and I stayed in Acorn cottage, which has one bedroom and is, in fact, their Honeymoon Cottage. The elegant cottage, beautifully decorated in calming tones of grey and blue, is the perfect spot for a romantic getaway.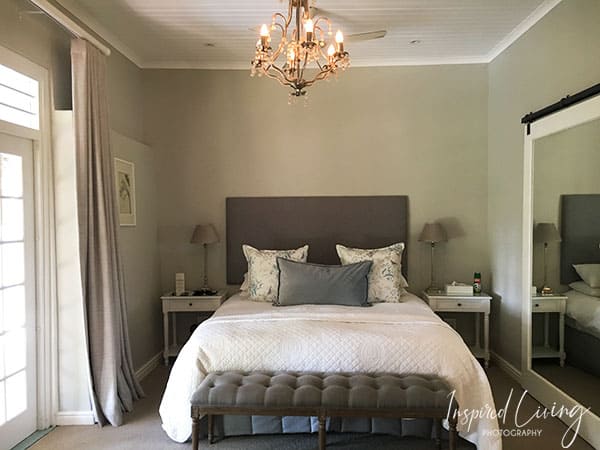 The bedroom has a king sized bed, with luxurious linen and a large en-suite bathroom, with double vanity, shower and bath.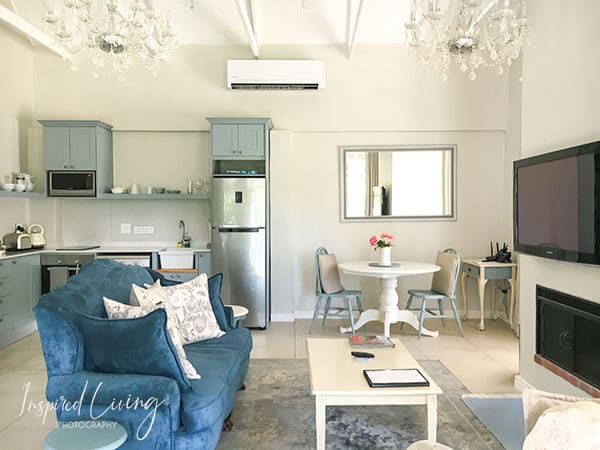 The open-plan living space is wonderfully spacious, with a lounge, fireplace, kitchenette and dining area. The farm-style kitchenette is fully fitted, with an oven and induction stove, dishwasher, large fridge freezer and microwave.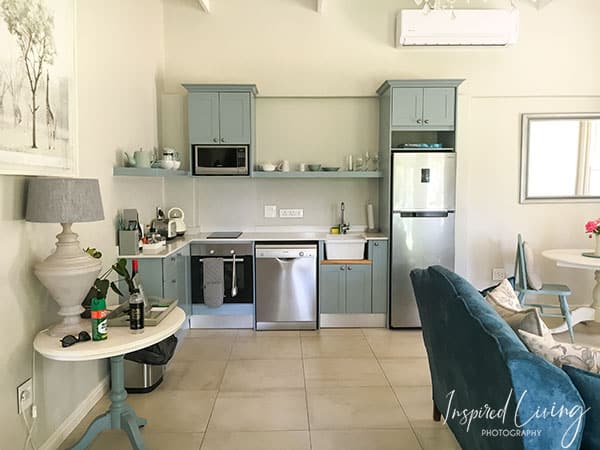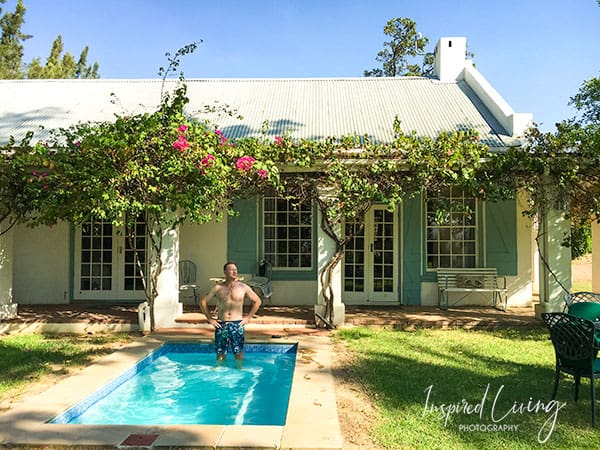 Something I really loved about the cottage is that both the lounge and bedroom open out onto the veranda and the lush garden. My favourite place during our stay was the garden, which has a private plunge pool, ideal in the hot summer weather. It was the perfect spot for reading a good book while sipping on a glass, or two, of Dunstone Rosé wine.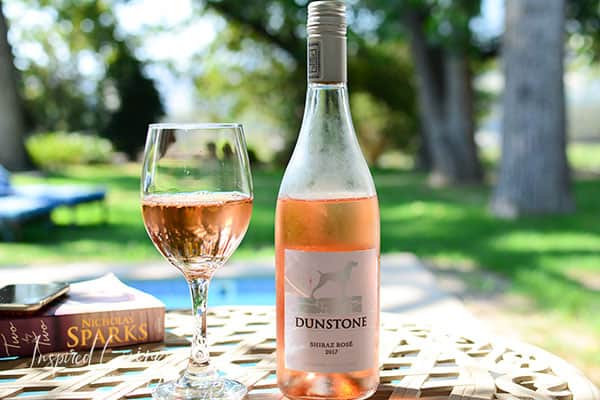 B & B Accommodation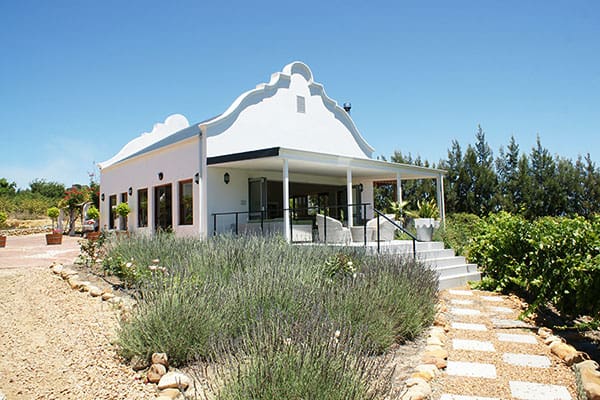 If you prefer B & B accommodation you can choose from one of six 4-star country-style suites. The converted stables suites each have a private entrance, veranda and all the modern conveniences you may require. B & B guests can also enjoy the fantastic guest lounge and infinity pool, which both offer fantastic views of the vineyards and mountains.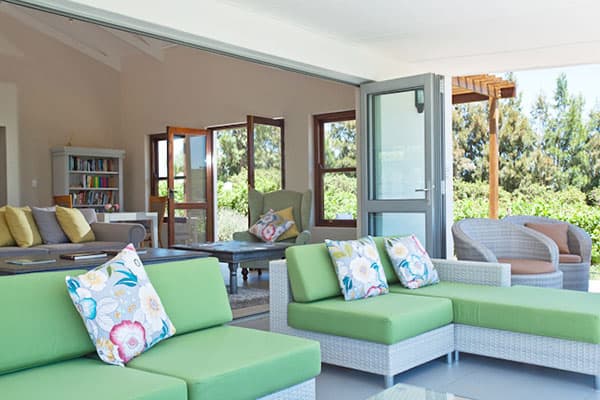 Please note: Dunstone Estate in Wellington is run on Borehole water, therefore the pools, jacuzzi and bathrooms are still in operation despite the Cape water shortage.
Dunstone Winery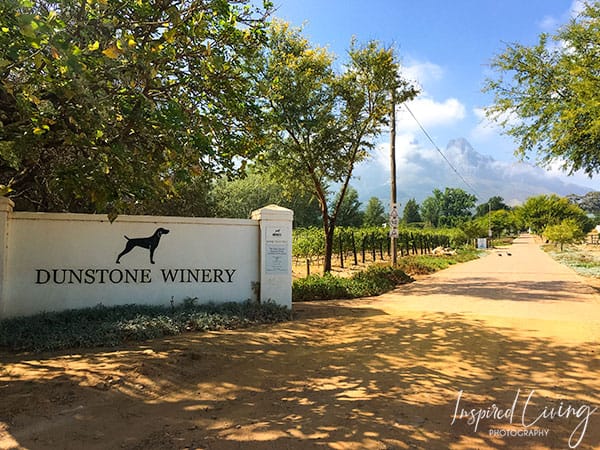 Dunstone Wine Estate, situated at the foothills of the Hawequa and Limiet Mountains, planted their first vines in 2003. A shared passion for winemaking between owners, Lee & Abbi, Robert Frith (Abbi's father) and winemaker, Danie De Bruyn, has helped put this Wellington Wine Farm on the map.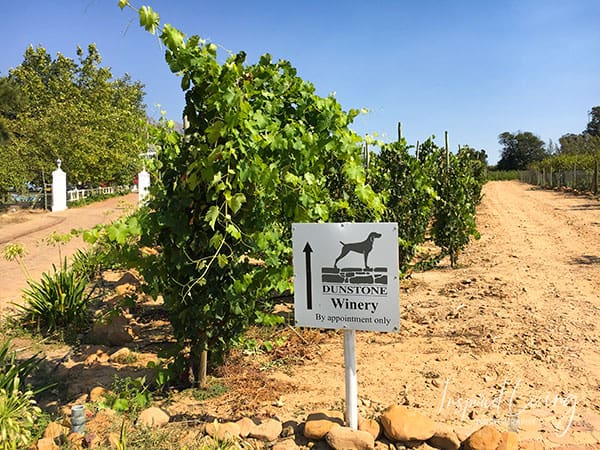 Their range of award-winning, single vineyard wines are harvested by hand and made with love and passion.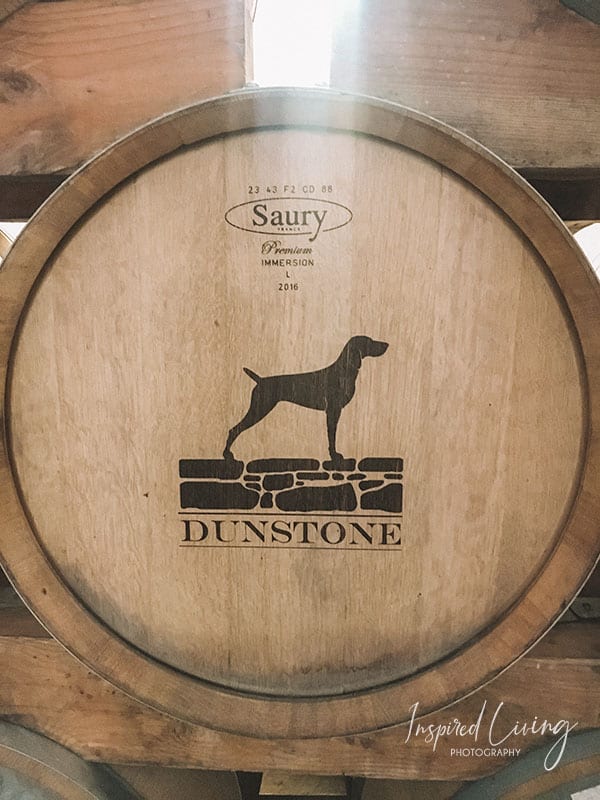 Wine Tastings and sales are available at The Stone Kitchen restaurant. Cellar & farm tours can be arranged, it is however essential to make a booking.
The Stone Kitchen Bistro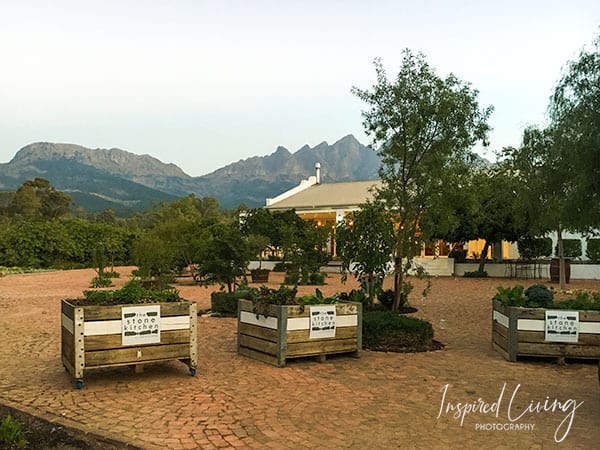 The Stone Kitchen, on Dunstone Country Estate, is a family-friendly bistro offering classic home-style cooking.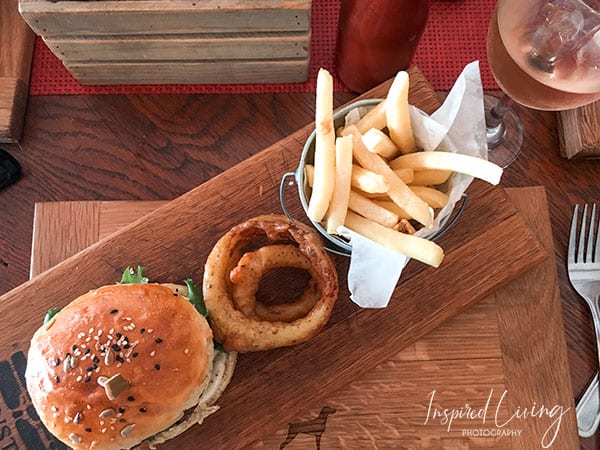 Even though Grant and I were staying in self-catering accommodation, we chose to eat at the Stone Kitchen, we were on holiday, after all! For lunch, we both decided on the lamb burger, which was delicious. Other menu items include quiches, ribs and steaks, or lighter dishes such as sandwiches and wraps. If you are thinking of doing wine tasting, I highly recommend one of their vineyard platters to share.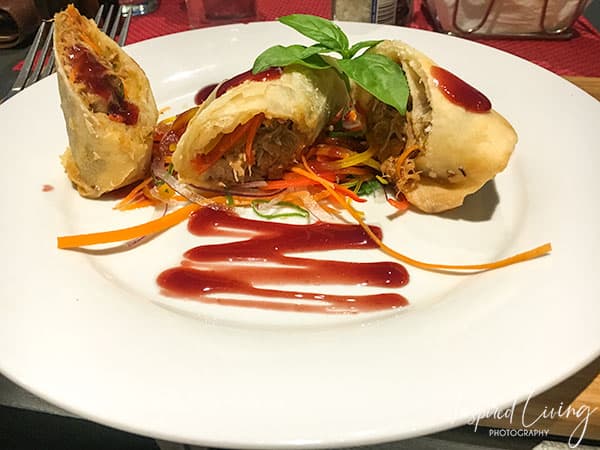 After a relaxing afternoon spent poolside, we headed back to the bistro for dinner. Being a wonderfully balmy evening we sat outside on the patio. For starters, I decided to have the pulled pork spring rolls and Grant had the tomato soup. For mains, I chose a mouthwatering lamb shank, while Grant opted for, the equally delicious, pork belly.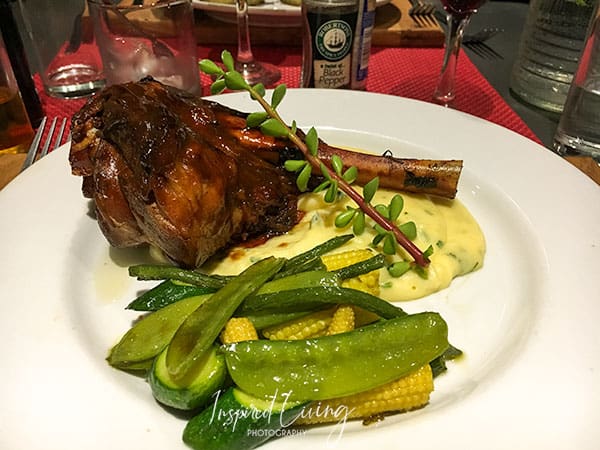 We ended off the meal by sharing a merinue nest with berries. All the dishes were scrumptiousus and the portions generous, typical homestyle country fare.
There is also a great kids' menu and both indoor and outdoor play areas. Activities include a large soft play area with Lego table, climbing wall and mini-kitchen. Outside, there is a jungle gym, play mini golf or mini soccer, swings and slides.
So if the Wellington Wine Route is an area you have yet to explore, I highly recommend you add it to your bucket list. Instead of a day trip make the most of it and stay for the weekend or even longer because you will discover that there are a host of fantastic accommodation options, to suit everyone's budget.
Contact Details and Location
To find out more or make a reservation contact Dunstone via telephone +27(0)21 864 1504 / 078 860 9721 / 0603401635 or email [email protected] Location: Bovlei Road, Wellington, Western Cape, South Africa.
Images: ©2010 – 2019 Inspired Living and Fiona Rossiter. Please do not use any images featured on this website without written consent from the copyright holder and owner.
If you have enjoyed this accommodation feature, please share it by hitting the buttons below⇓.
Disclosure

Our accommodation was complimentary. Meals and drinks, however, were for our own account. Inspired Living and Fiona Rossiter have no material connection to the brands, products, or services mentioned in this post. Please note that all opinions, content, and images are the property of Inspired Living or Fiona Rossiter unless otherwise stated. To see more, read the full PR & Disclosure Policy below.