Winter is usually synonymous with being indoors, hiding under the covers. Swellendam, however, is set to come alive this winter with the introduction of Swellendam Winter School. From May to August there will be an exciting opportunity to explore this quaint town, gain new skills and meet people.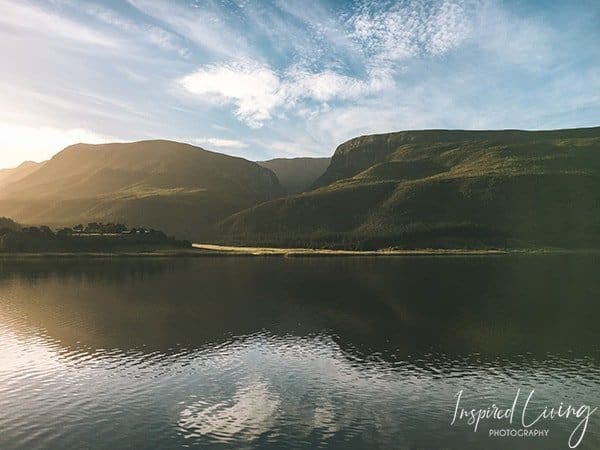 Swellendam Winter School
For many years we considered Swellendam to be a pitstop en route to Knysna, but if you take the time and explore this quaint town in more detail, you will fall in love. After spending more time there myself over the past few years, consider me smitten.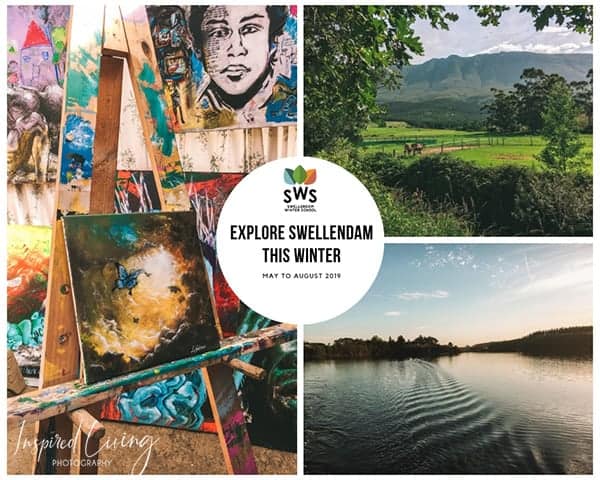 Swellendam Winter School is offering over 50 different 3 and 5-day midweek courses. These courses run by none-other than Swellendam's locals, will allow you to grow, learn, experience and connect. There is something for everyone; courses ranging from rock climbing, arts and crafts to the identification of local flora and fauna.
I was invited to preview a handful of courses on offer, while also exploring the area. Swellendam and the surrounding area is a treasure trove of hidden gems and immense talent. The great sense of community and enthusiasm towards this fabulous project is inspiring.
The Winter School Courses
Winter School courses take place in various locations in and around Swellendam. Your package includes tuition, materials, excursions, refreshments and lunches during the course, 2-course restaurant dinners (2 on a 3-day course and 4 on a 5-day course) and a goody bag of local treats. Accommodation and transport, however, are for your own cost.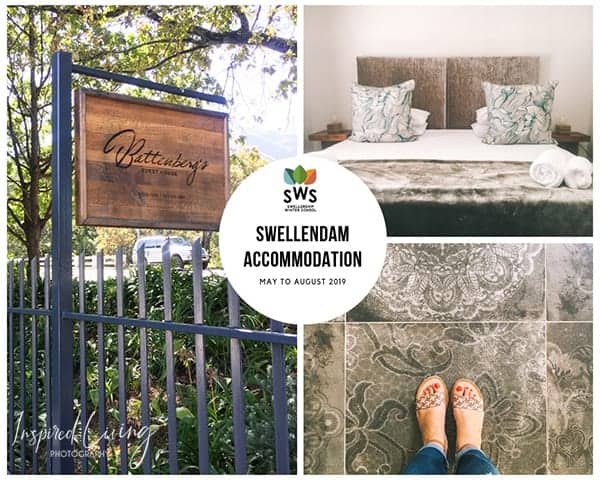 The majority of the courses are a minimum of three days, so this is the perfect opportunity to book yourself into one of the fantastic B&B's, Guest Houses or Self-catering accommodation in the area.
With over fifty courses on offer, I am unable to write about all of them. I thought I would share a few that speak to my inner creative and outdoor lover.
A Walk on The Wildside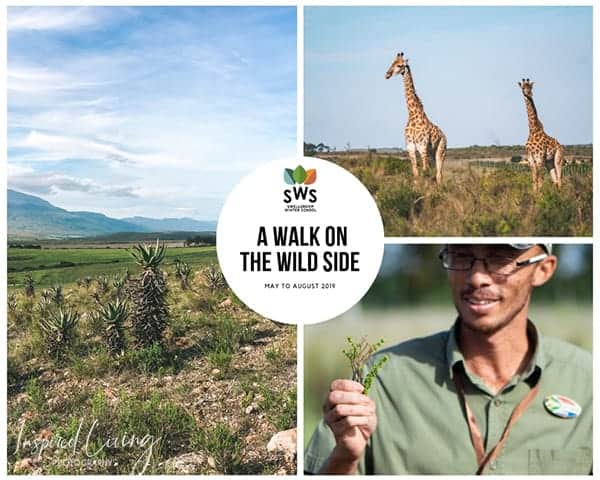 If you are a nature lover, passionate about conservation and the outdoors, this is the course for you. I enjoyed a preview of this course at the stunning Kwetu Guest Farm with facilitator Johnathan Booysen. You will learn about the classification and Taxonomy of Birds, Mammals & Flora, as well as an ethical approach to nature. A medium fitness level is required as there is some walking, and participants should be over 18 years old. The course will include field trips and interaction with nature.
"Horse Human Harmony"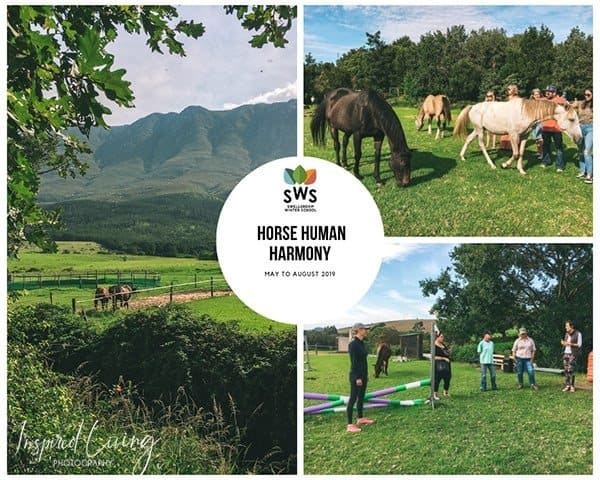 Horse Human Harmony", at Appelsbosch Farm, also one of the courses I previewed, is a fantastic 3-day experiential course. The aim is to help you feel safe and confident around horses, and possibly ride one. Topics covered include how to approach a horse, how to read their body language and how to handle them. The Biodanza sessions, using movement and music, help develop an approach to horses, which is both sensitive and compassionate.
Clay Explorations: Introduction to Studio Pottery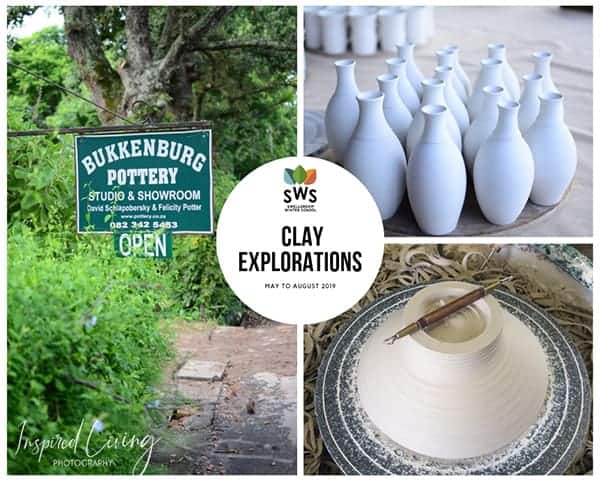 A few years ago, on a trip to Swellendam, I had the opportunity of meeting the lovely facilitators of this course, David Schlapobersky and Felicity Potter. The 3-day course they are running is a light-hearted, informal and fun introduction to pottery. It is suitable for beginners and novices, and run on a demonstration/participation workshop basis.
You can expect an immersive and enriching experience, with a brief history of clay work throughout the ages, including examples and philosophy of some current studio potters.
Natural Artisanal Soapmaking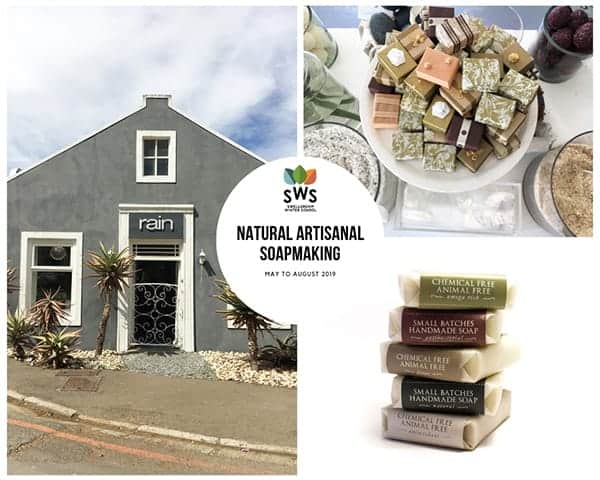 Bev Missing, the founder of the international body and bath product brand, Rain, is facilitating a wonderful Natural Artisanal Soapmaking course. You will learn the theory and history of soap making, as well as how to use natural colourants, essential oils, perfumes in soap making.
In addition, you will learn about upscaling and starting your own craft soapmaking business, as well as packaging and gifting ideas for your soaps and marketing tools to grow your business. The course is ideal for the crafter/hobbyist as well as for a small business owner.
This course package also includes accommodation at Arumvale Country House on a bed and breakfast basis.
Decorate Your Home Like a Professional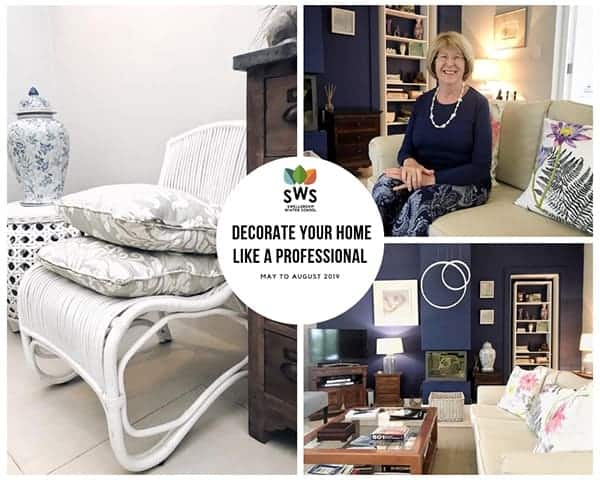 As you know, I love home decor, so this course sounds like something I would love to do. Run by the lovely Margie Walker, who I had the pleasure of meeting, the programme is centred around finding your decorating style and implementing it.
Topics covered include defining your decorating Style, colours, furnishing and accessory styles, colour schemes and how they work, as well as Highlighting or hiding features.
Current Medical and Nutritional Approach to Ageing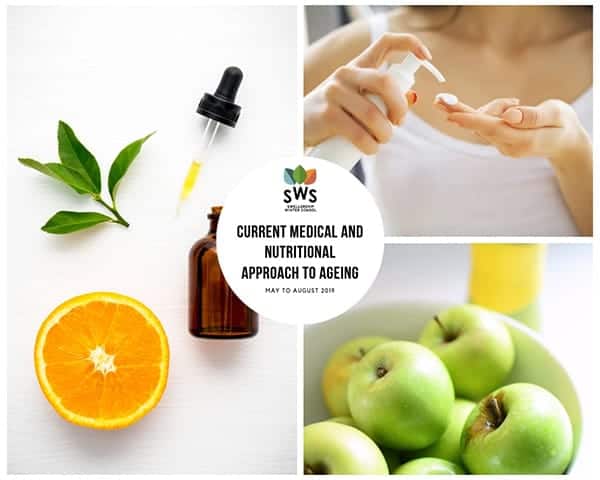 I found the preview of this course fascinating as I am so passionate about these topics, especially nutrition. The programme, presented by two health care professionals, a medical doctor and a dietitian, both have extensive experience in their field of expertise.
This course aims to educate participants about current ways to maintain and improve health, as well as stay youthful for longer.
Course Information and Prices
To find out more information about the courses and prices you can visit the Swellendam Winter School website, or contact the team via telephone +27 84 412 2847 or email: [email protected].
Swellendam Restaurants & Bars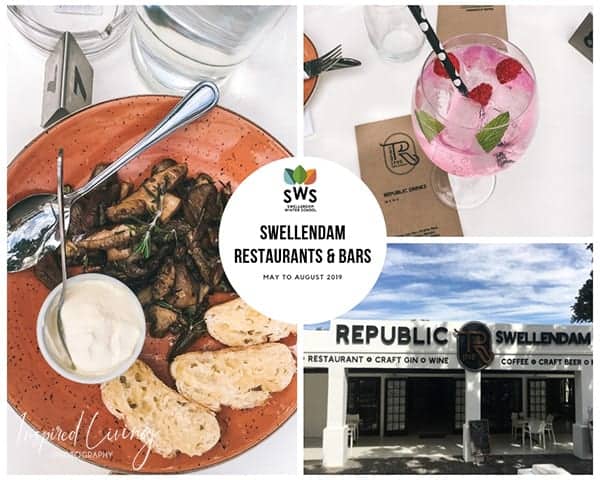 You will be happy to know that Swellendam boasts an array of restaurants and bars. These range from quaint breakfast eateries, and pizza delis to a new trendy gin-bar and restaurant.
Images: ©2010 – 2019 Inspired Living and Fiona Rossiter. Please do not use any images featured on this website without written consent from the copyright holder and owner.
Disclosure
Accommodation, meals, certain drinks and course previews were enjoyed on a complimentary basis. Other beverages were, however, for our account. Inspired Living and Fiona Rossiter have no material connection to the brands, products, or services mentioned in this post. Please note that all opinions, content, and images are the property of Inspired Living or Fiona Rossiter unless otherwise stated. To see more, read the full PR & Disclosure Policy below.
Summary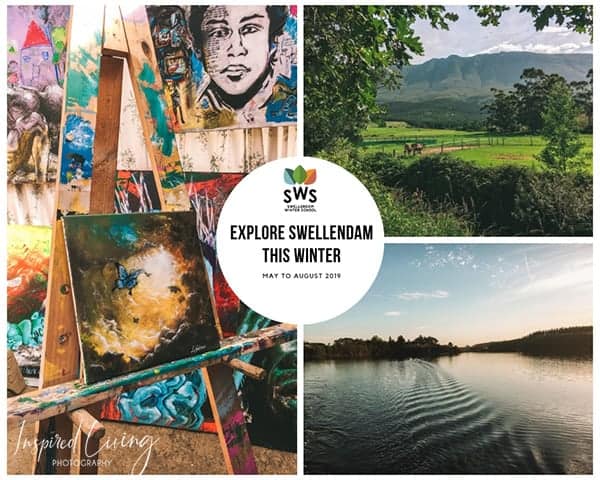 Article Name
Description
Winter is usually synonymous with being indoors, hiding under the covers. Swellendam, however, is set to come alive this winter with the introduction of Swellendam Winter School. From May to August there will be an exciting opportunity to explore this quaint town, gain new skills and meet people.
Fiona Rossiter
Inspired Living SA
Publisher Logo