Grant and I recently visited Kunjani Wines, for wine tasting and lunch, as well a vineyard stay. Kunjani has been on my radar for a while, especially after hearing so much about their beautiful tasting room and restaurant.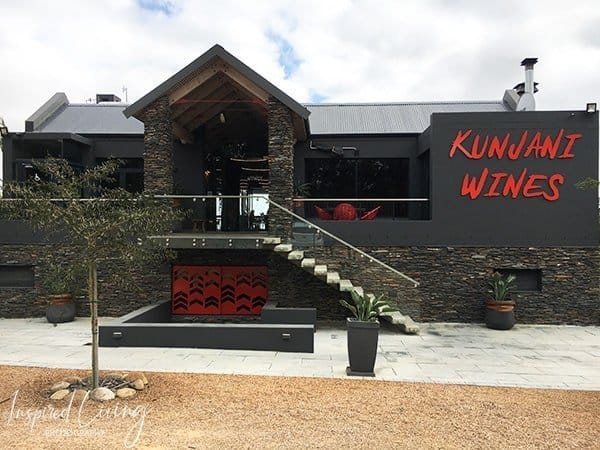 Kunjani Wines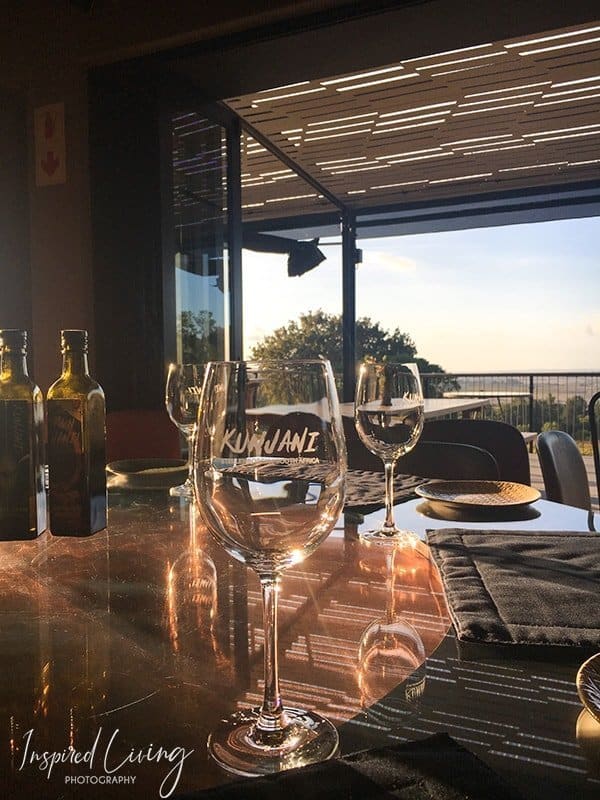 The Kunjani brand was created by blending two cultures and a shared passion – WINE. A more romantic story you will be hard-pressed to find – a chance encounter united a German Entrepreneur and a South African Business Woman, and the bond was immediate. Proving that the universal language of wine crosses all barriers and helps forge amazing relationships. Paul Barth & Pia Watermeyer's unique partnership has resulted in a cross-continental wine brand, as well the most beautiful setting to enjoy it.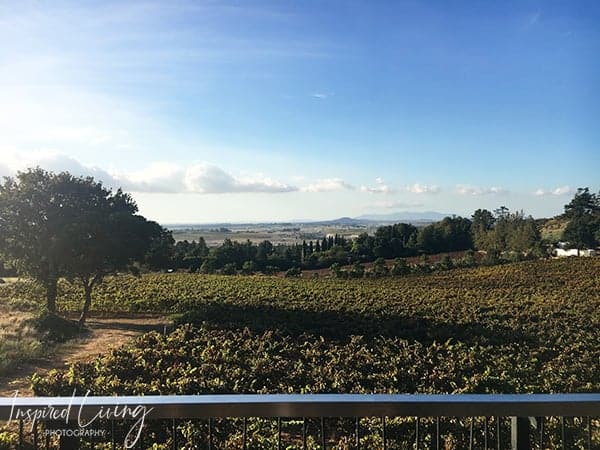 Kunjani means "Hi, how are you", which is in essence how most good relationships begin. "A simple greeting, a great glass of wine between new and old friends alike."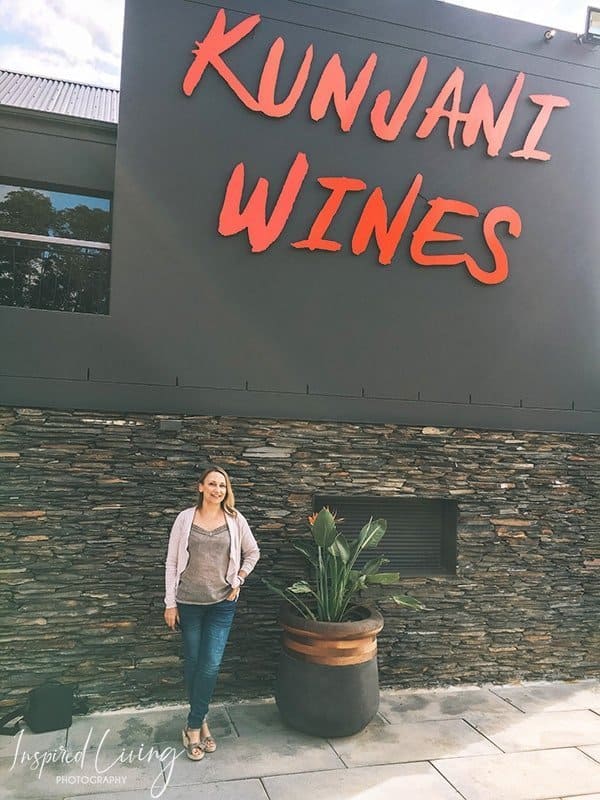 If you have yet to discover this hidden gem in Devon Valley, in Stellenbosch, I highly recommend a visit.
Sit & Sip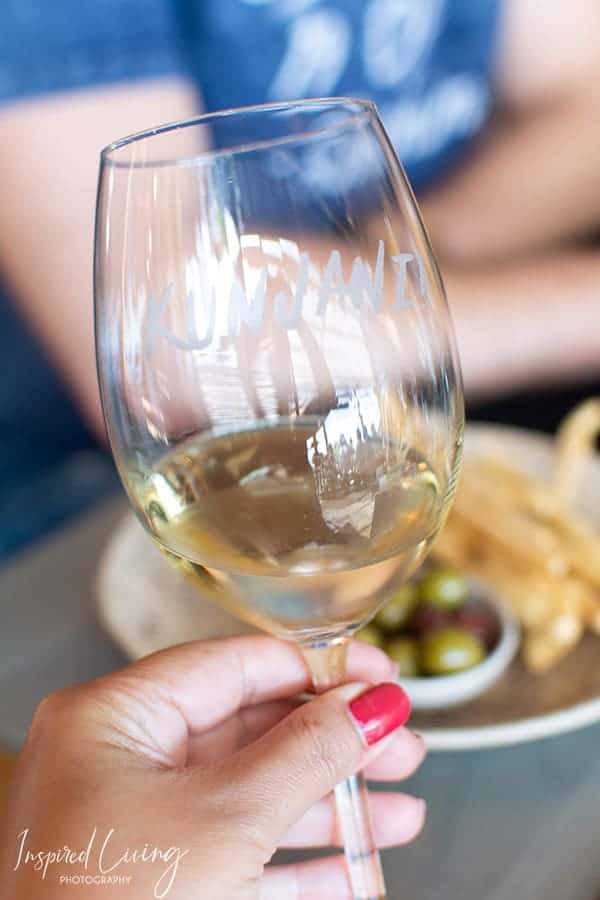 During our visit to Kunjani Wines, we had the pleasure of meeting Paul Barth, who grew up in Germany's beautiful Rheingau region, as well as Award-winning winemaker Carmen Stevens. Carmen who is exceptionally passionate about her craft is also mentoring Pia in the fine art of wine production.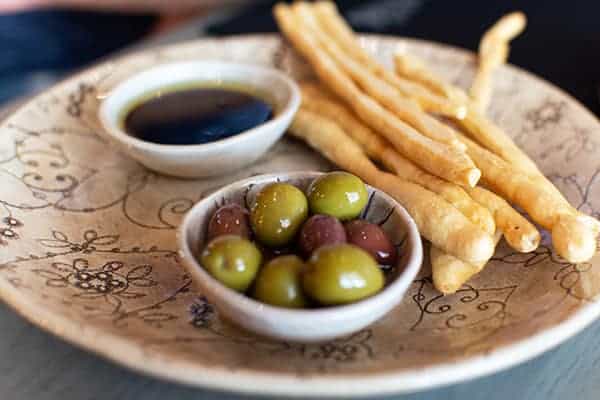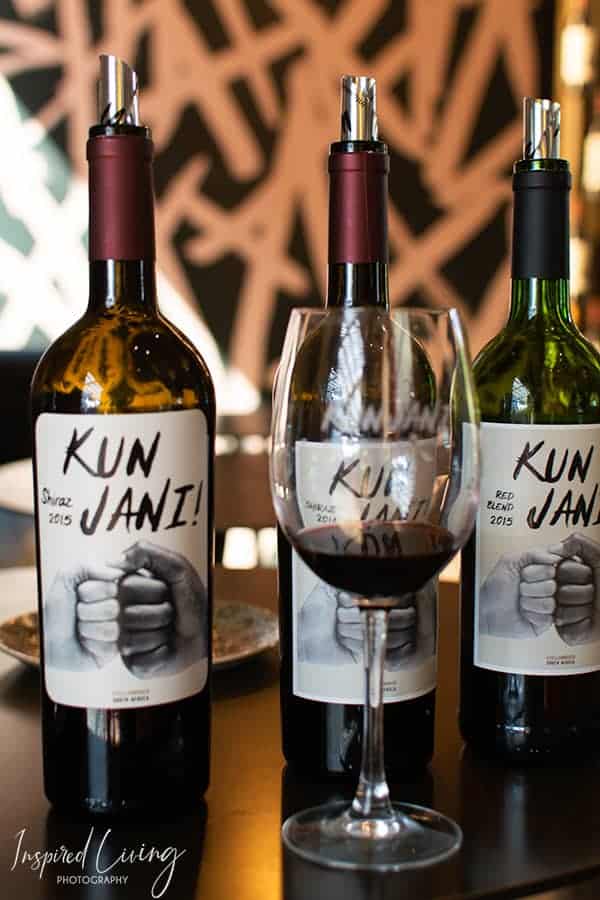 For the red wine lovers, Kunjani produces a Shiraz and a Red Blend of Cabernet Franc, Merlot and Malbec. They also produce a "Stolen Chicken" Pia-Noir (which has a very interesting backstory), a Sauvignon Blanc and a Chenin Blanc. The range includes a Dry Riesling, from Rheingau Germany.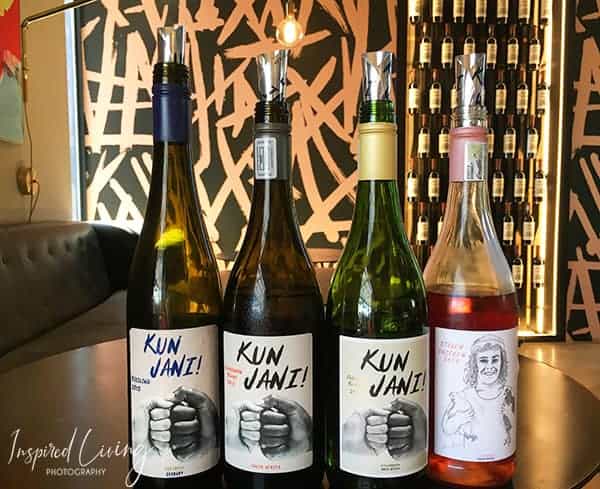 The Kunjani tasting room is open from 11 am to 5 pm, and you will pay R55 to taste five wines.
Culinary Delight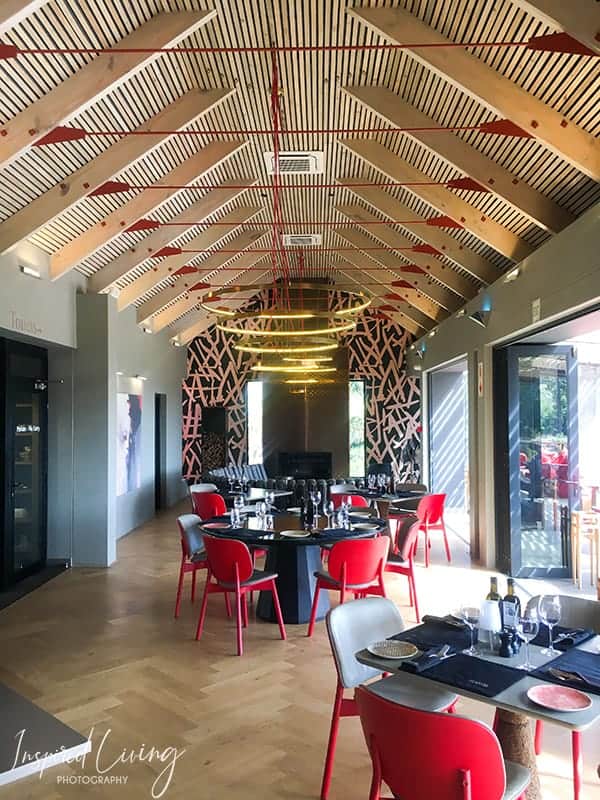 The restaurant and tasting rooms gorgeous interiors, created by Pia Watermeyer and the iconic Haldane Martin, are an absolute delight. Haldane successfully transformed Pia's concept and brand essence into a luxurious and stylish interior. The fittings, finishes and custom-made furniture, paired with selected artworks by local artists, Krisjan Rossouw and Peter Pharoah, give it a unique African flavour.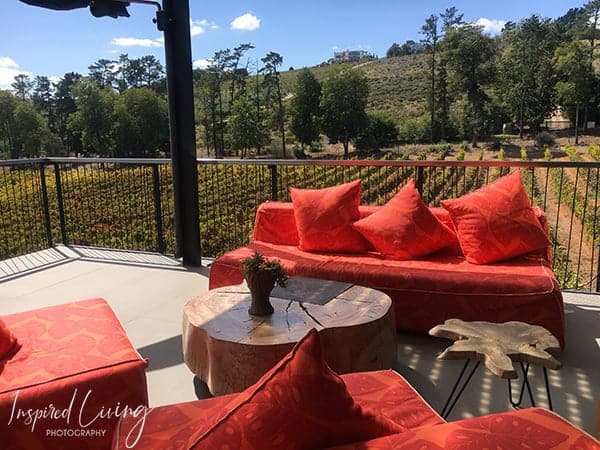 Chef Lamek, together with Pia Watermeyer, has created a wonderful "east meets west", cross-continental fusion menu for Kunjani. Using the freshest seasonal ingredients Chef Lamek's dishes are extremely tasty and beautifully presented. Portion sizes are generous so I recommend arriving hungry!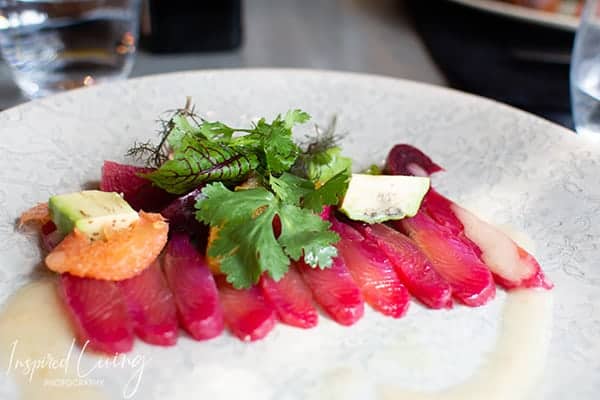 We started our lunch with delicious freshly baked bread, Salmon Trout, with Beetroot Gravalax and Roasted Duck Breast, with Rooibos reduction, grilled asparagus, strawberries, pickled red onion and micro herbs.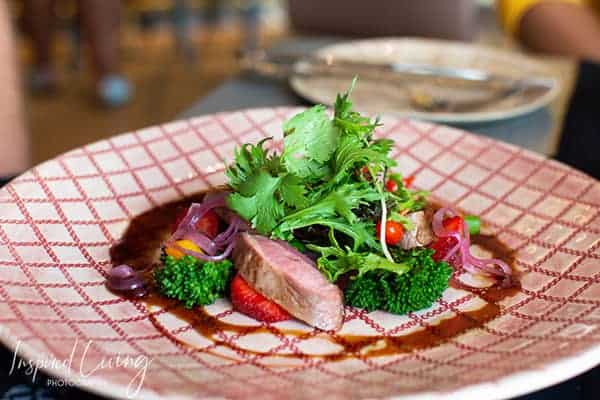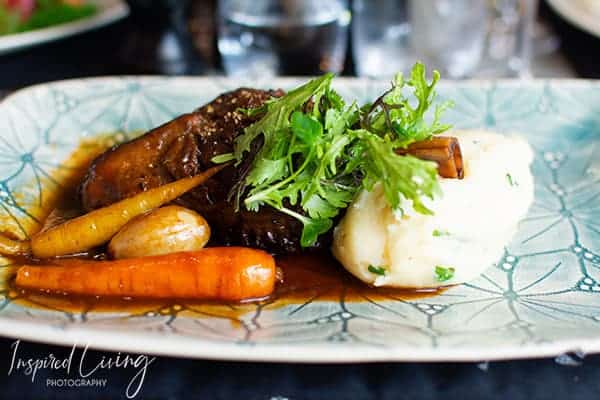 For mains, I enjoyed beautiful cooked Lamb shank with root vegetables and the creamiest mashed potato, and Grant had the Linefish with Beetroot quinoa, roasted baby beets, broccolini and salsa verde. All paired with a selection of Kunjani Wines. The menu also includes wood-fired pizza, gourmet burgers, German Charcuterie and cheese platters, seasonal salads and more.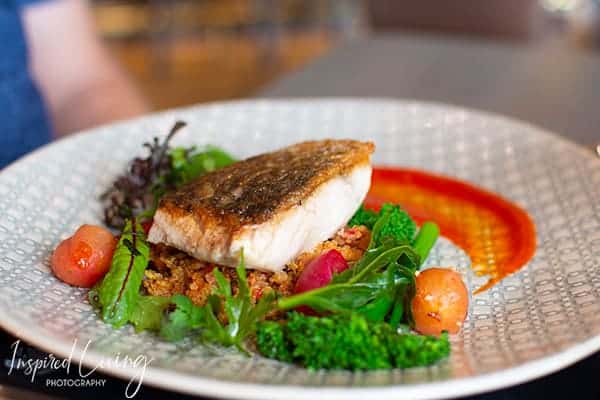 Naturally, it was essential to end the meal off with something sweet, and Chef Lamek did not disappoint!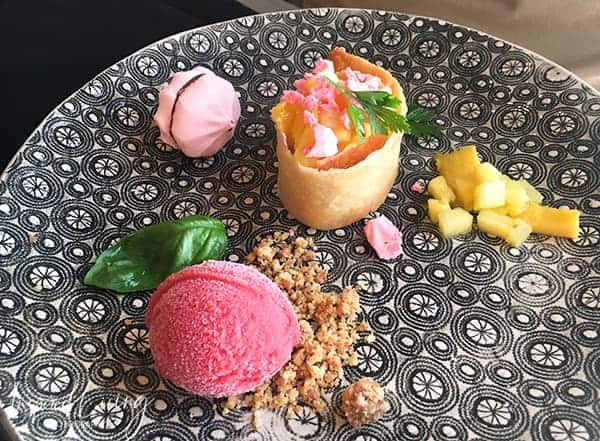 The restaurant is open seven days a week, for breakfast from 9 am until 11 am, and for lunch from 11 am until 4:30 pm. Platters are served from 11 am until 4:30 pm.
Vineyard Stay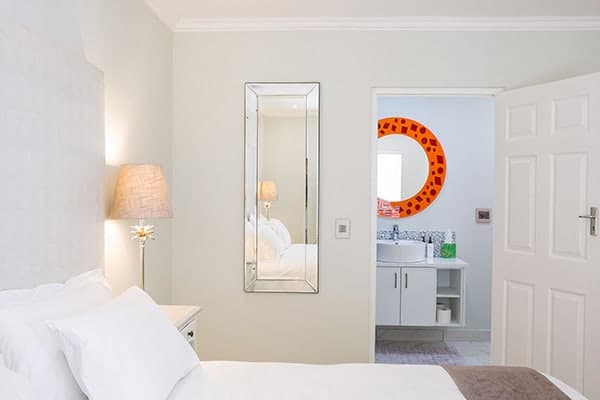 After a long and rather lavish lunch, we walked mere meters to check in to our Vineyard Villa for the night. You can choose from either one or two bedroom units, each with a lounge area and outside patio.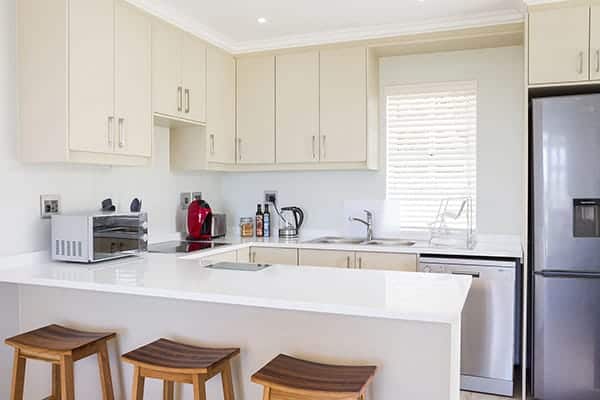 Our Kunjani Vineyard Villa, Cabernet, was equipped with all the modern self-catering accommodation conveniences we needed, such as a coffee machine, heating and air conditioning, a Smart TV, as well as complimentary Wi-Fi. The lounge opened onto a private shaded patio, with barbeque facilities and views of the vineyards.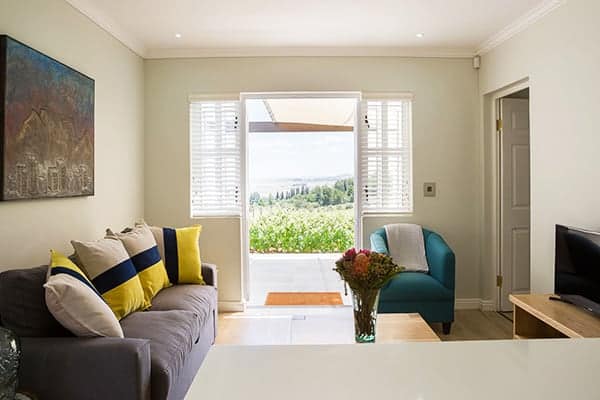 As the restaurant is only open for lunch, we opted for a cheese and charcuterie platter for dinner. We enjoyed it, with a few glasses of wine on the patio of our villa, overlooking the vineyards. It was the perfect ending to a wonderful day of winning and dining.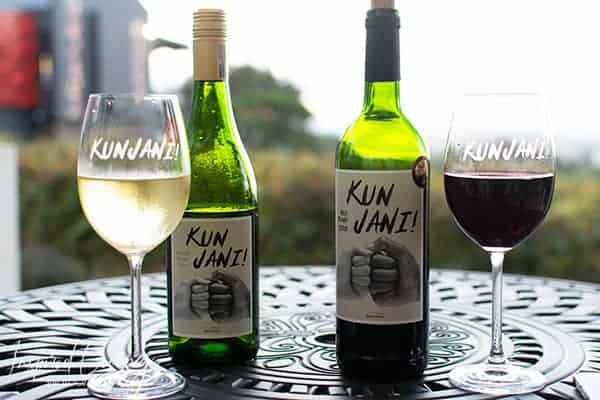 On Sunday morning after a much needed run through the winelands, we enjoyed a delicious breakfast at the Kunjani Restaurant.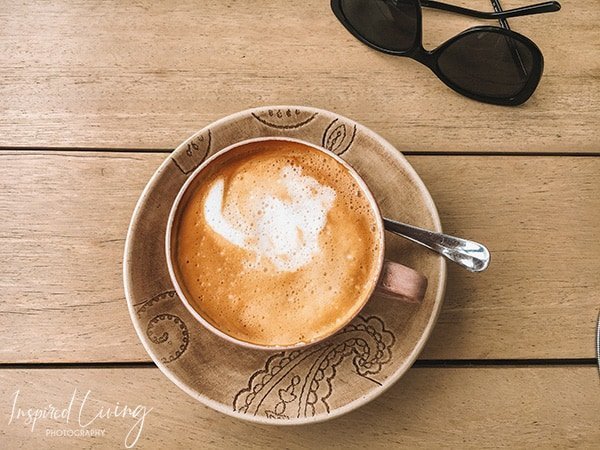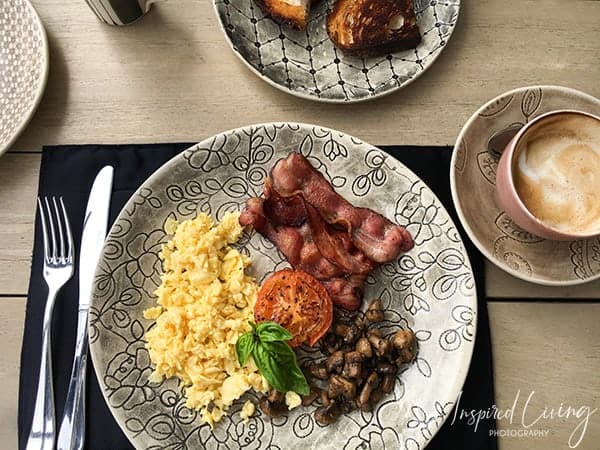 Kunjani Wines Location and Contact Details
Kunjani is located at Farm 90/20, Blumberg Drive, Devonvale, Stellenbosch, 7600. For general enquiries contact them via telephone +27 87 630 0409 or email [email protected]
Images
©2010 – 2019 Inspired Living and Fiona Rossiter. Please do not use any images featured on this website, without written consent from the copyright holder and owner.
If you have enjoyed this food, wine and accommodation feature, please share it by hitting the buttons below⇓.
Disclosure
Our accommodation, meals and drinks were complimentary. Inspired Living and Fiona Rossiter have no material connection to the brands, products, or services mentioned in this post. All opinions, content, and images are the property of Inspired Living or Fiona Rossiter unless otherwise stated. To see more, read the full PR & Disclosure Policy below.
Summary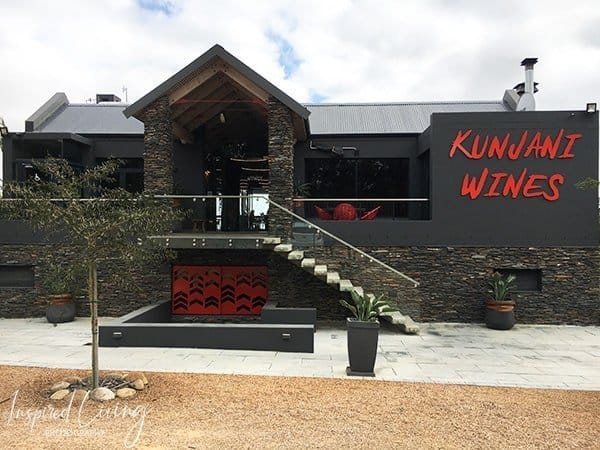 Article Name
Kunjani Wines Stellenbosch
Description
We recently visited Kunjani Wines, in Stellenbosch, for wine tasting and lunch, as well as an overnight stay in one of their vineyard cottages. If you have yet to explore this hidden gem in Devon Valley, in the Stellenbosch Wine Region then I highly recommend a visit. The restaurant is open daily for breakfast and lunch and the tasting room from 11 am to 5 pm.
Fiona Rossiter
Inspired Living SA
Publisher Logo