Grant and I seldom get the chance to have a romantic weekend away. If we do, it's usually only for a night but we take what we can get! Read on and find out how to make the most of a 24-hour getaway, with my Franschhoek Winter Escape.
Franschhoek Winter Escape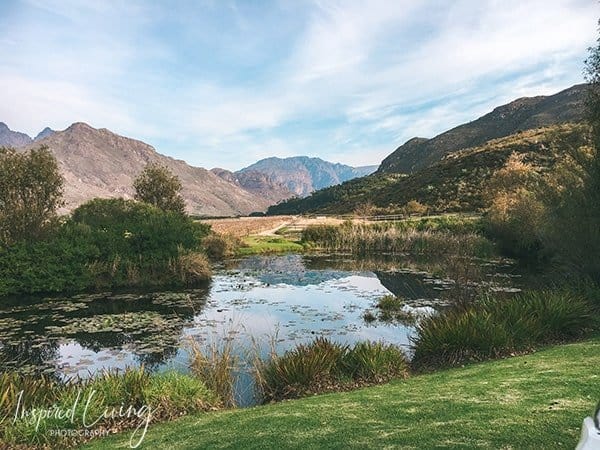 Winter in the Cape may bring cold rainy weather, but it also brings excellent travel opportunities, especially for locals. This makes visiting Franschhoek in winter, particularly appealing. The town is much quieter, it is easier to get restaurant bookings, not to forget the fantastic accommodation specials.
Grant and I recently ventured out to one of my favourite Winelands towns for a romantic winter escape. We only had 24 hours in Franschhoek, so we had to make the most of our time. It's amazing what you can see and do in such a short time, obviously, a more extended stay would ideal!
Brunch at Good Food & Co.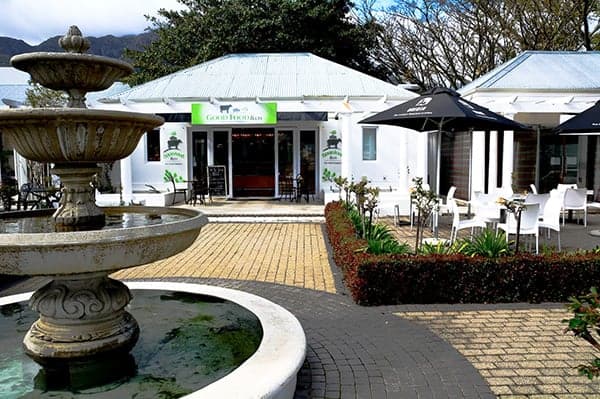 A great breakfast or brunch is something Franschhoek does really well! With a variety of venues to choose from, some a stone's throw away from town, while others boast stunning vineyard settings, you are spoilt for choice!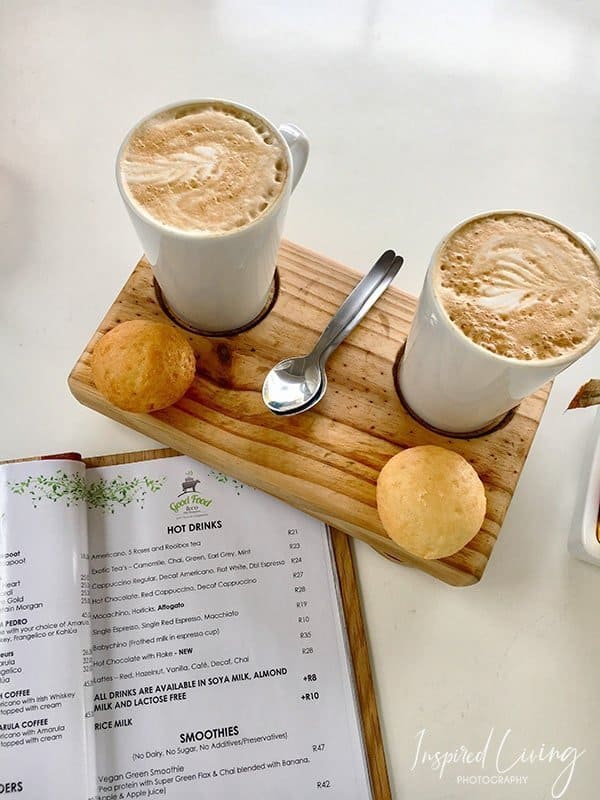 We started our morning with brunch at Good Food & Co., which is located in the heart of Franschhoek. Run by Joey Stiglingh and Emmarentia Klaasen, originally from Gauteng, Good Food & Co. has a deli, as well as a restaurant. The deli offers an array of delicious goodies, ranging from banting-friendly products and handmade cheeses to free range meats from Ryan Boon. You will also find freshly baked muffins, pies and quiches.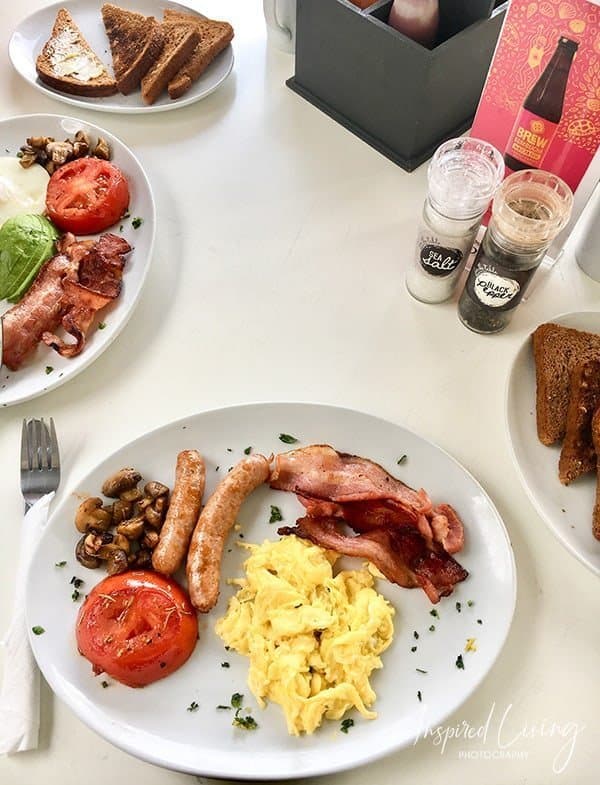 The restaurant has an extensive menu with vegan, vegetarian and gluten-free options. Grant and I enjoyed their delicious "bikers breakfast", with the most delicious pork sausages. The coffee was also good, which as you know is important to me. Excellent service and attention to detail made for a great start to our Franschhoek Winter Escape.
The Franschhoek Village Market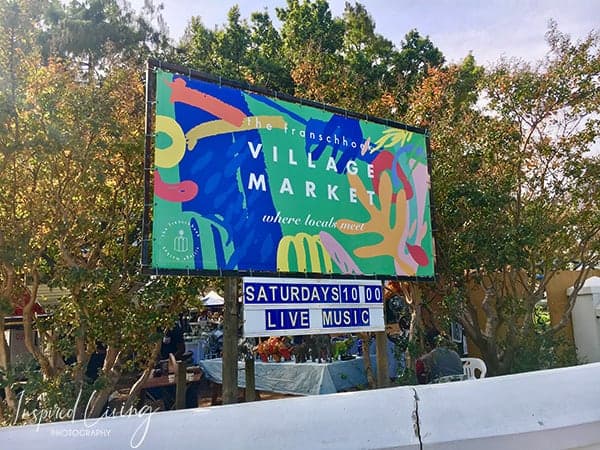 Our first stop after brunch was the Franschhoek Village Market. It was not our first visit, but it had been quite some time since we had been to the market. I am so glad went. It has grown substantially over the past few years, which is great to see.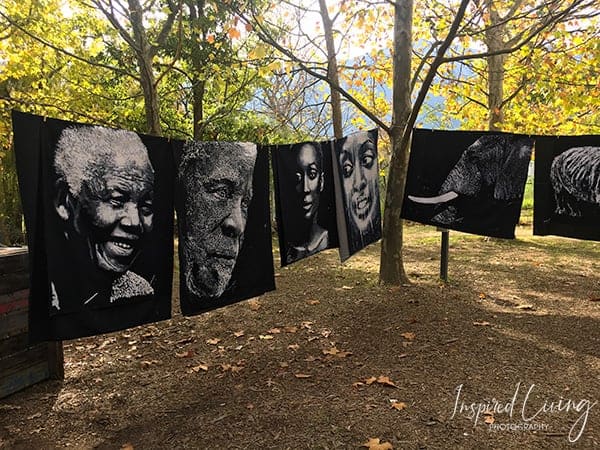 The market, located on 29 Huguenot Road in the centre of Franschhoek, trades every Saturday from 09 am to 3 pm, weather permitting. Franschhoek Village Market is a fantastic mix of good food and drinks, quality arts and crafts, and live music.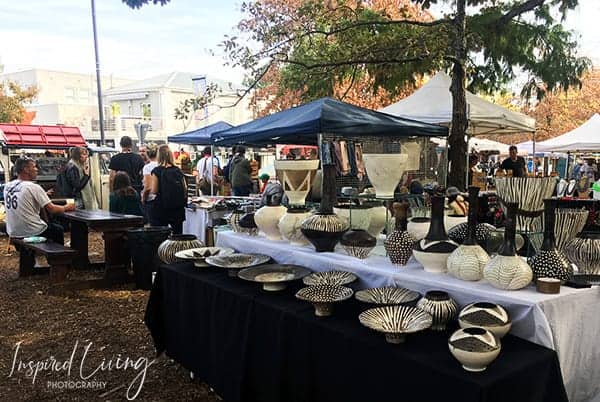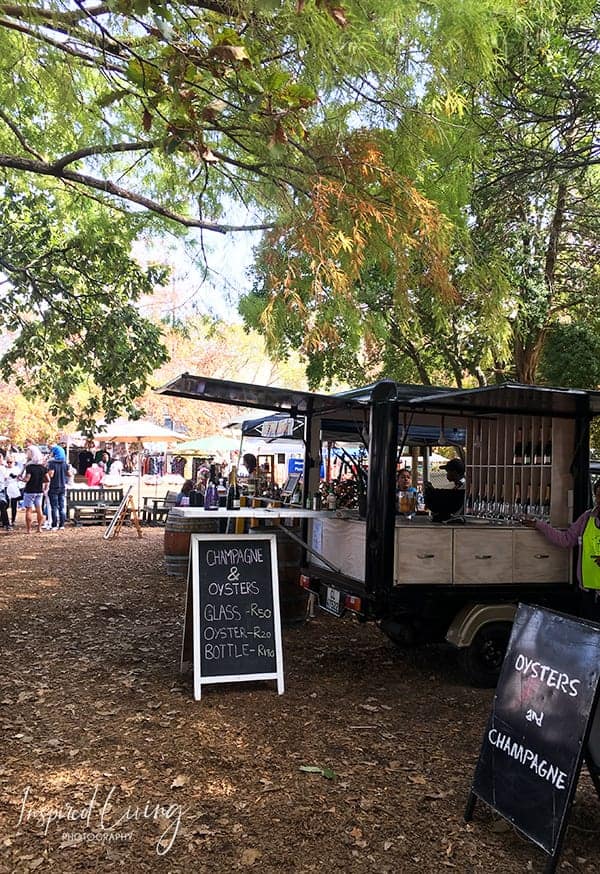 There is an excellent selection of fresh local produce, delicious food, healthy fresh juices, craft beers, coffee, a gin bar, as well as a bubbly and oysters, on offer. We found a stall selling the most amazing preserves for cheese, which we naturally had to buy.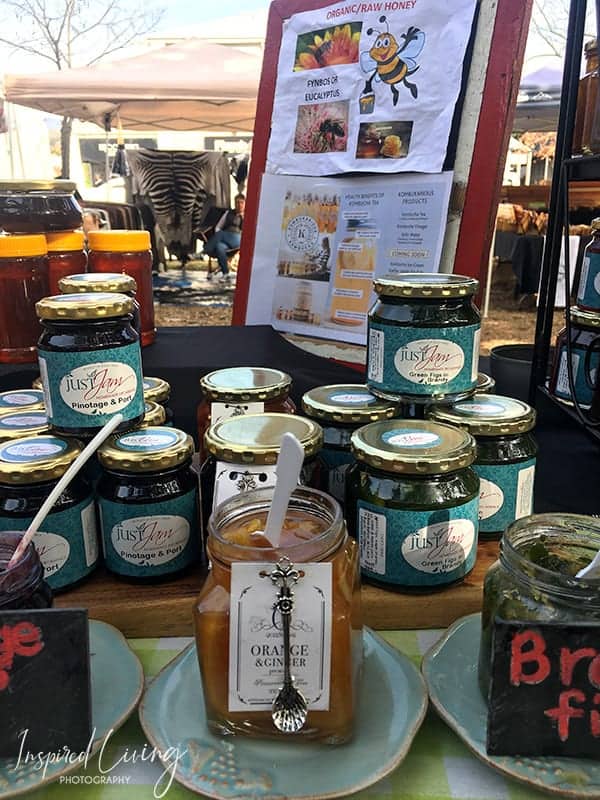 We also loved some of the unique arts and crafts that were for sale. The market is definitely worth a visit if you are in Franschhoek on a Saturday. The atmosphere is lively, and there is Gin and bubbly, need I say more?!
Art & Design at Ebony Curated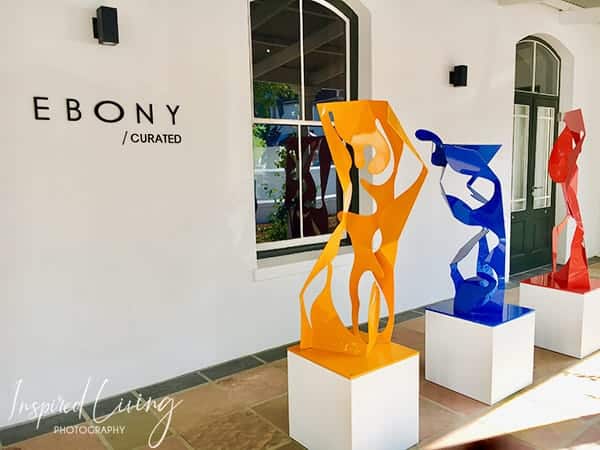 Something you may not know is that both Grant and I love art. We have collected a few pieces from local artists over the years and are very keen to further our collection. Whenever we are in Franschhoek, we love to browse through all the various galleries. On this trip, we were very excited to be visiting Ebony Curated.
Ebony Curated was established in 2007 in Franschhoek, with a second gallery opening in Loop Street, Cape Town, in 2011. They went on to open a third gallery in Franschhoek in 2017, which focuses on both Contemporary Works and Masters from the continent.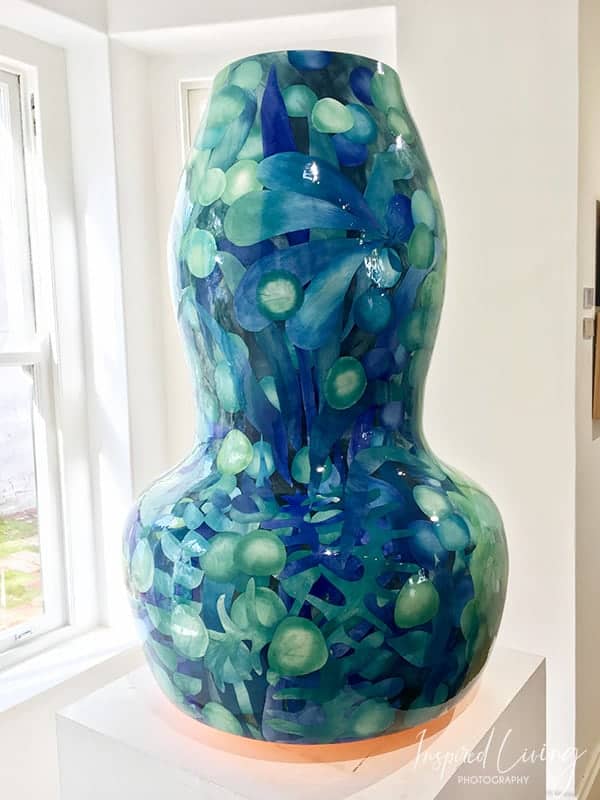 I love that art is open to personal interpretation, and everyone sees something different and unique in an artists work. I could spend hours wandering through a gallery like Ebony Curated.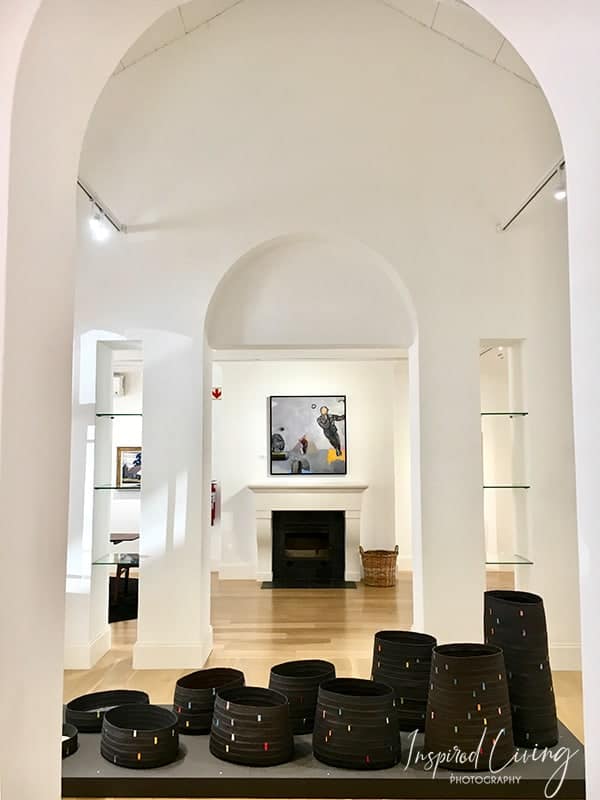 There were quite a few exhibitions that we loved, in particular, Hennie Meyer's "The Twelfth Language". A range of ceramic installations exploring our eleven official languages and his belief that we all have a twelfth language. The twelfth language being your unique means of expression or passion.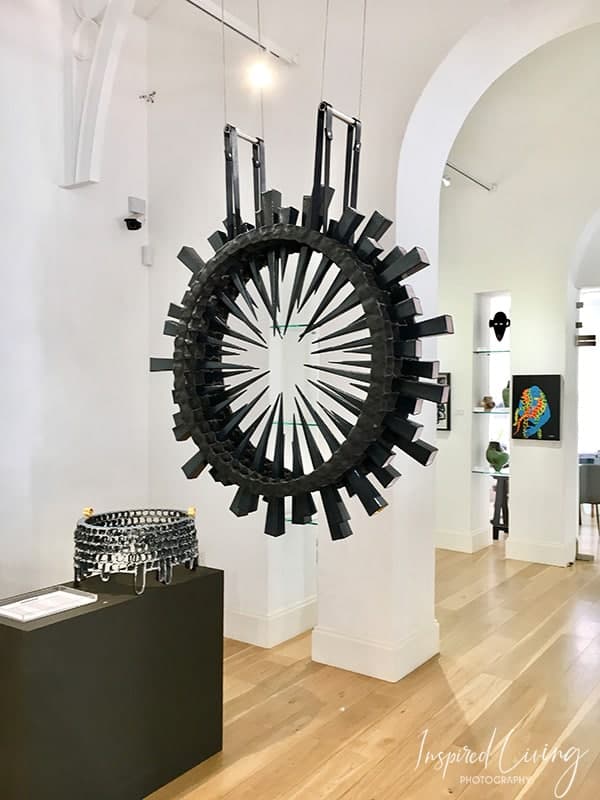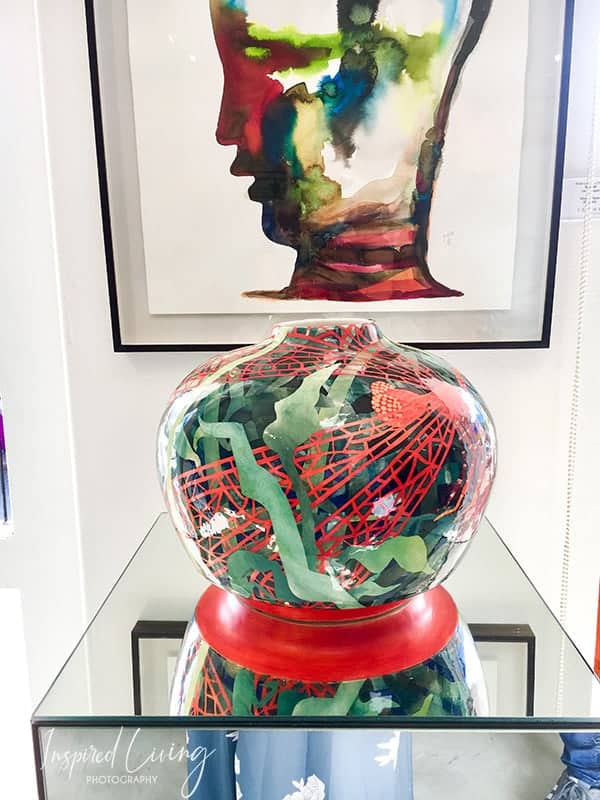 My all-time favourite though, and on my wishlist, is this stunning piece, DragonFly Surveying a Marsh, by John Newdigate and Ian Garrett. It is hand-painted and glazed porcelain and I think it would look beautiful in my home.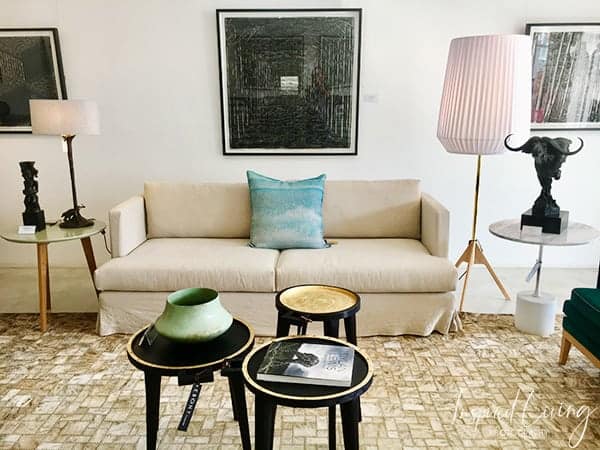 Ebony Curated also displays and sells contemporary furniture. The range includes bespoke seating, storage, soft furnishings, tables, rugs and lighting.
GlenWood Fine Wine & Food Experience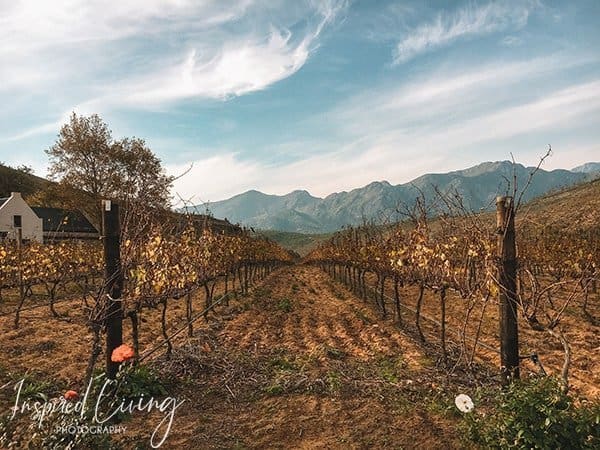 As creatures of habit, we often tend to frequent places we have been before and liked. On this trip, however, I was thrilled to be trying a few new experiences. One of the "firsts" was the Fine Wine and Food Experience at GlenWood Wine Estate, in the Roberstvlei valley. A Franschhoek Winter Escape would not be complete without at least one food and wine experience!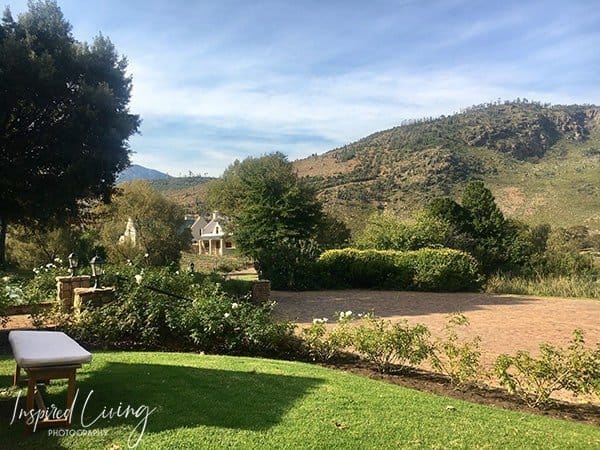 We were blessed with a gloriously sunny "winters" day and able to enjoy our lunch on the grass overlooking the view. Our waitress got us settled and poured a taster of Glenwood's signature Chardonnay.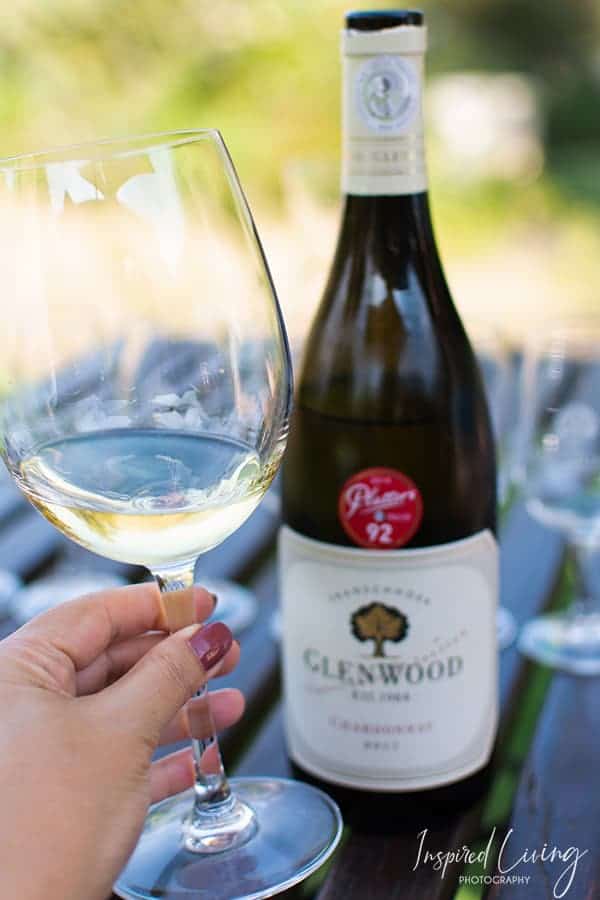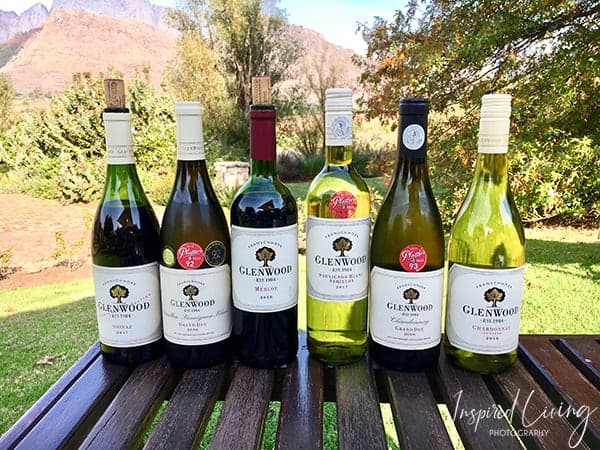 The Fine Wine and Food experience started with a tasting of six of the estates best award-winning wines. These wines were paired with a taster of six carefully prepared matching dishes. The dishes are served on a specially designed Tasting Palette.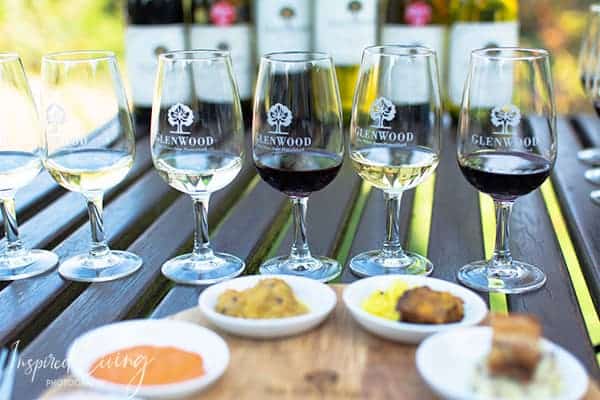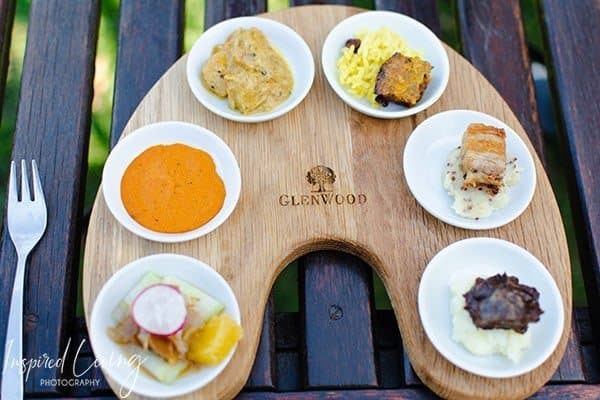 Among the dishes tasted, I loved the Fresh Cured Raw Fish, it was wonderfully refreshing. Other favourites were the Butter Chicken, Pork Belly and the Slow Roasted Lamb Shank, perfect winter comfort food.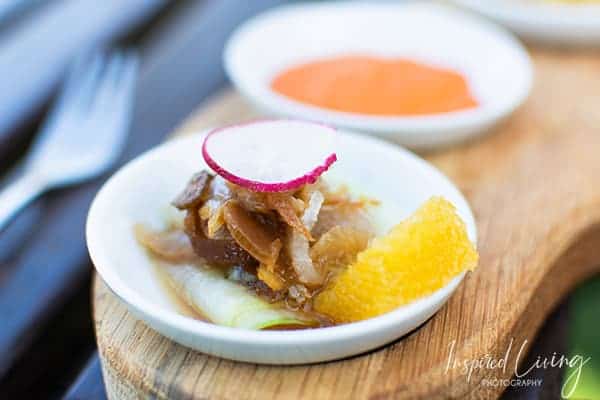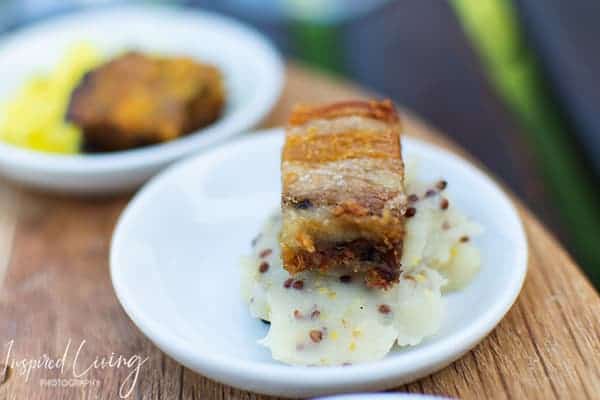 Once we had completed our tasting, we then had to select a lunch "main course", from the dishes we sampled, as well as a wine to accompany it.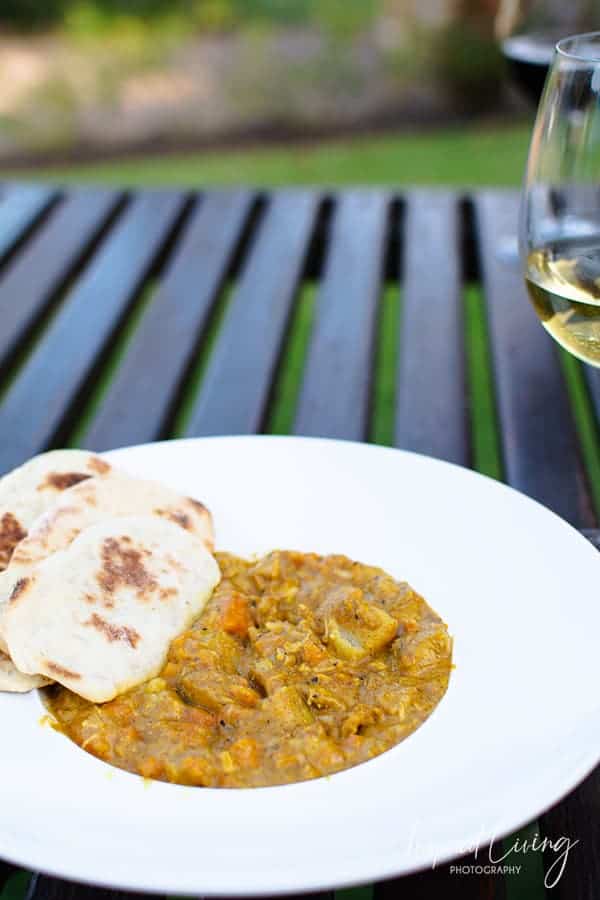 I opted for the Butter Chicken Curry, with a glass of the Glenwood Chardonnay Vigneron's Selection. Grant decided on the Lamb Shank, with the Shiraz Vigneron's Selection. The food was utterly delicious as were the wines, to say we were stuffed to capacity is an understatement!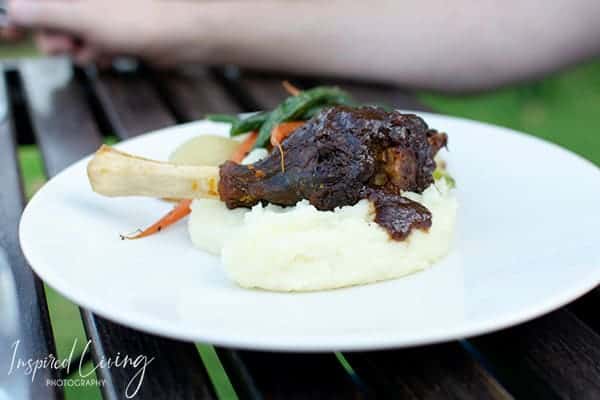 Checking In at Lily Pond House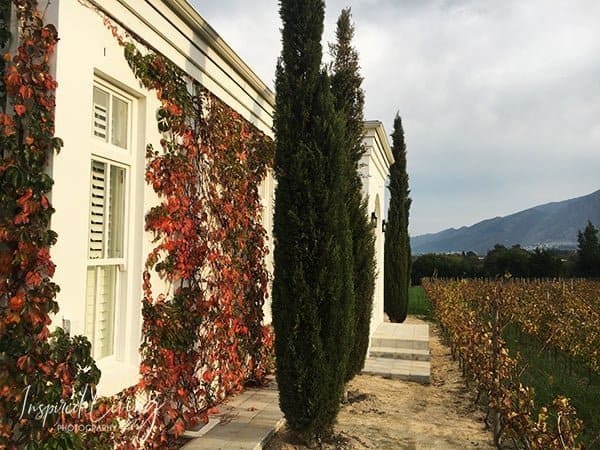 After a very leisurely, aka we ate and drank way too much, lunch we set off for our accommodation for the night. We were staying at the beautiful Lily Pond House, at Le Lude Estate.
I have always loved the fact that the Franschhoek Valley offers a wide variety of accommodation options, from five-star boutique hotels, luxury self-catering cottages to rustic farm-style accommodation. There is something to suit everyone! Another plus is the fantastic winter accommodation specials on offer, making it the perfect time to explore this gorgeous valley.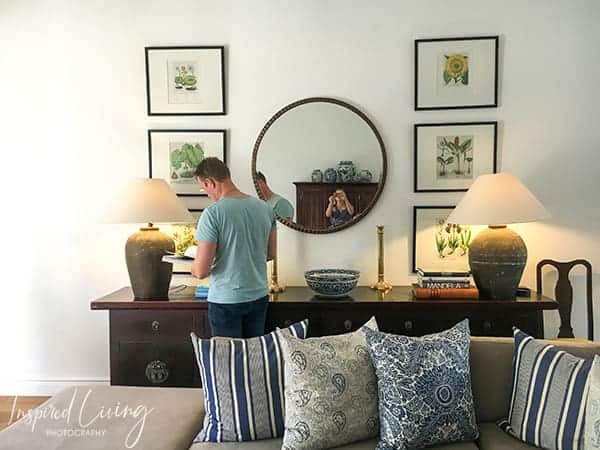 From the moment we set eyes on Lily Pond House, it was love at first sight! The two bedroomed luxury villa offers guests the ultimate in Cape Winelands Hospitality. Attention to detail is "next level", with exceptional contemporary furnishings and finishes, not to forget the magical vineyard setting.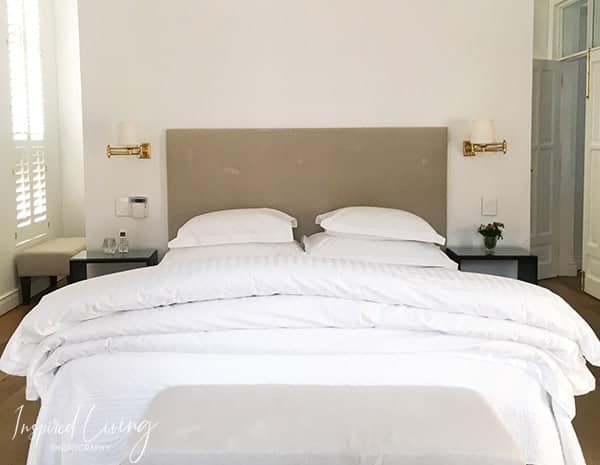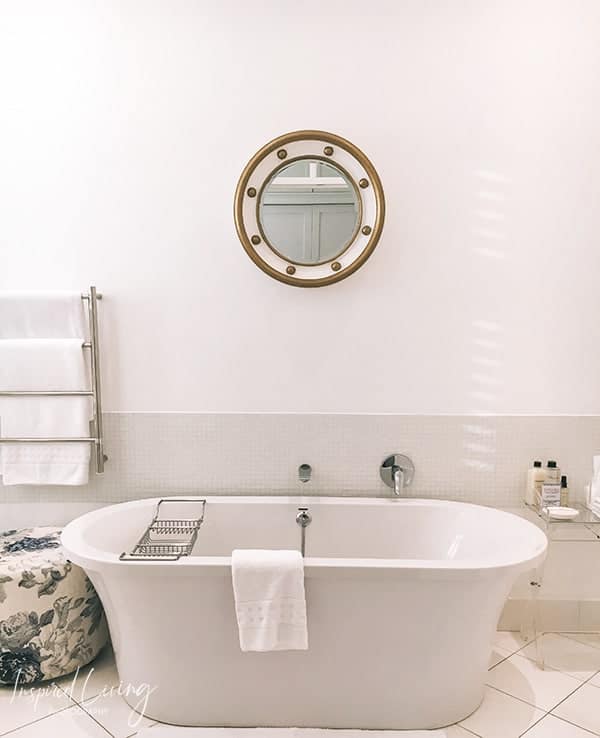 The villa has two spacious en-suite double rooms, fully fitted open-plan kitchen and lounge area, pool, as well as an outside patio and entertaining area perfect for all alfresco dining.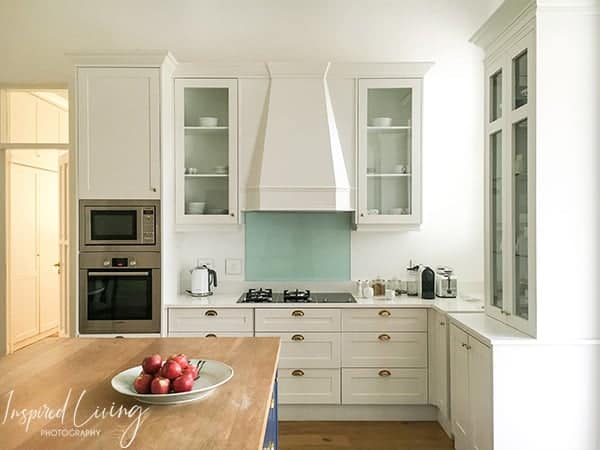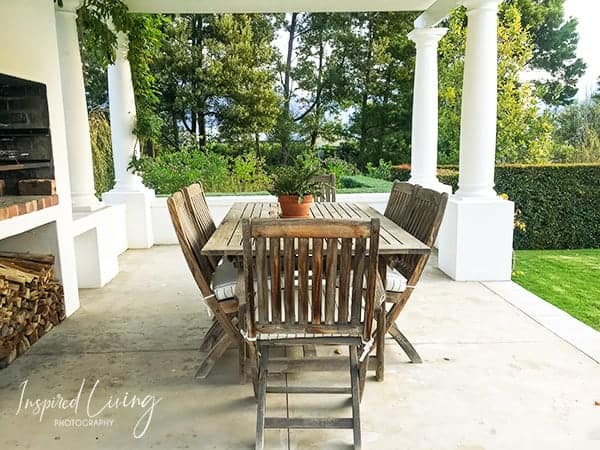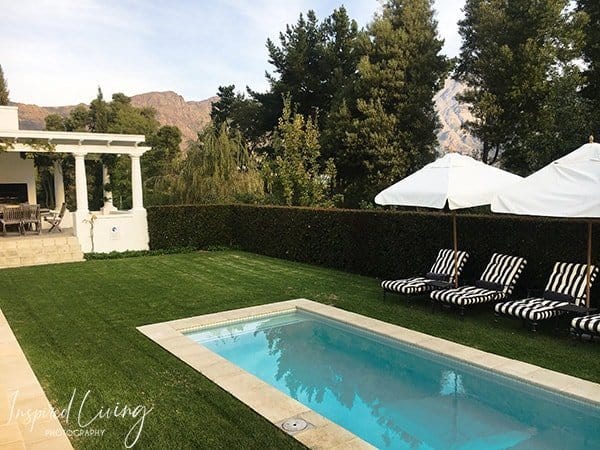 My favourite part was the breathtaking view from the kitchen door, I knew I was not going to want to leave.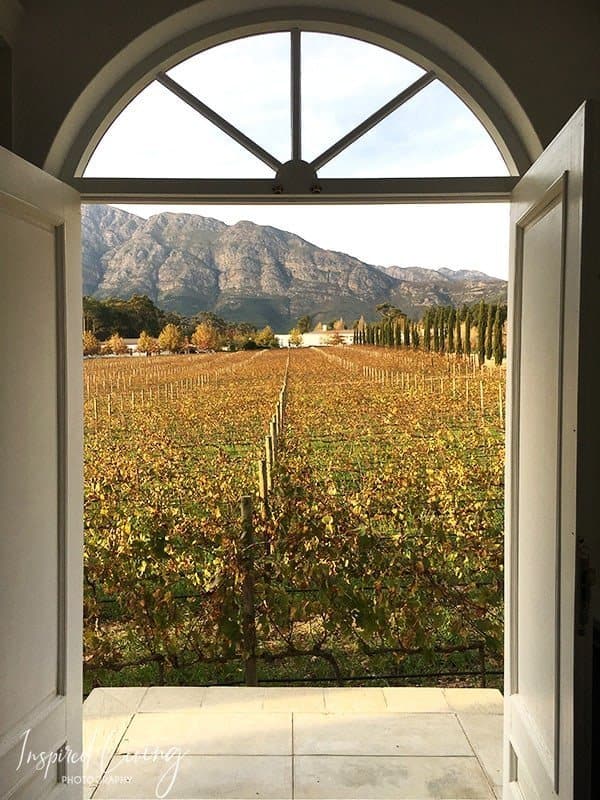 Before freshening up for dinner, we decided to open a bottle of Le Lude MCC Brut Rose, which just happens to be a favourite of mine. Sipping perfectly chilled bubbly overlooking the vineyards where the grapes are grown, you cannot get more romantic than that.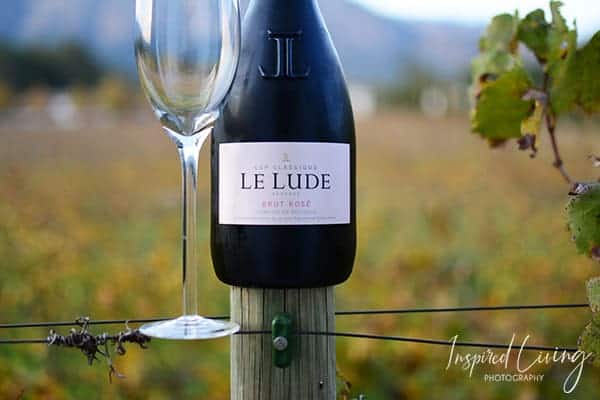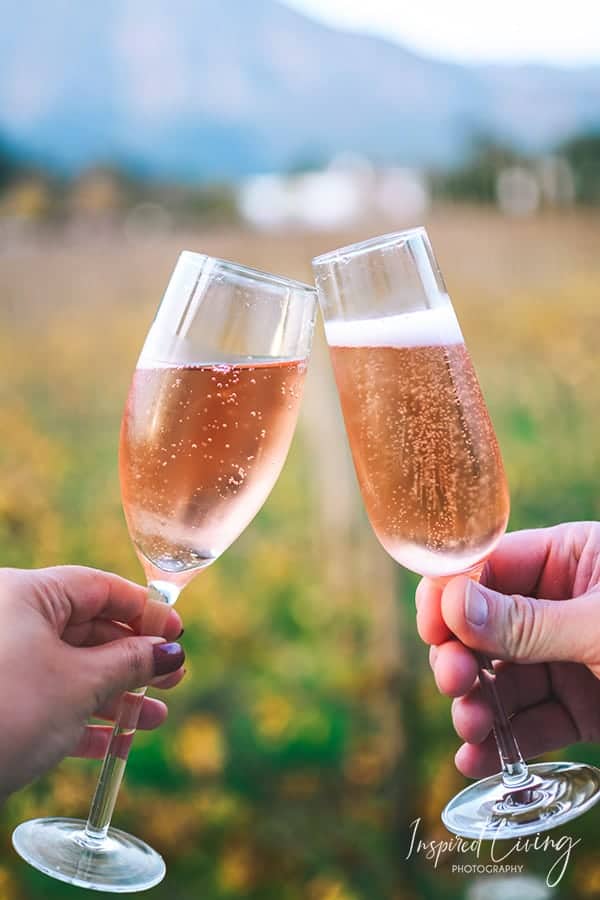 Lily Pond House is currently running a winter special, until the 31 August 2019. Guests staying for two nights or more receive a 20 % discount off their accommodation.
Dinner and wine tasting at Old Road Wine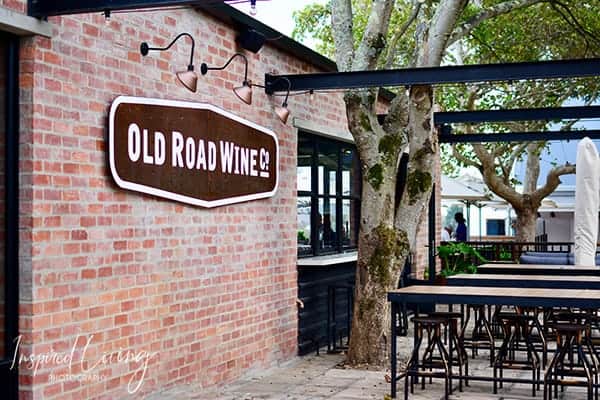 After a quick shower, we set out for Old Road Wine, for wine tasting and dinner. This was another first for us, and our second food and wine experience. Our Franschhoek Winter Escape was turning out to be quite the gastronomic adventure.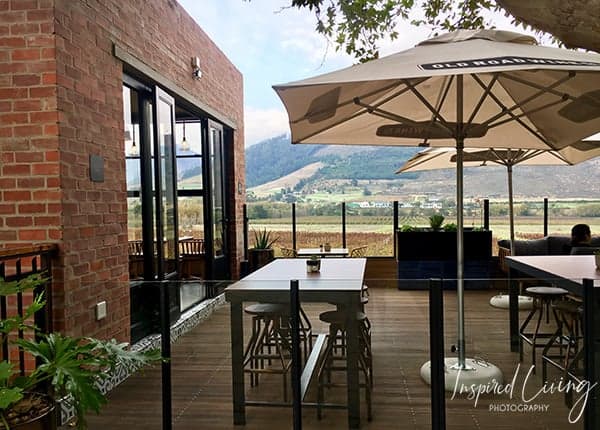 Old Road Wine Co., framed by a 180-degree view of the Franschhoek Mountains, is nestled between the railway line and the towns old main road.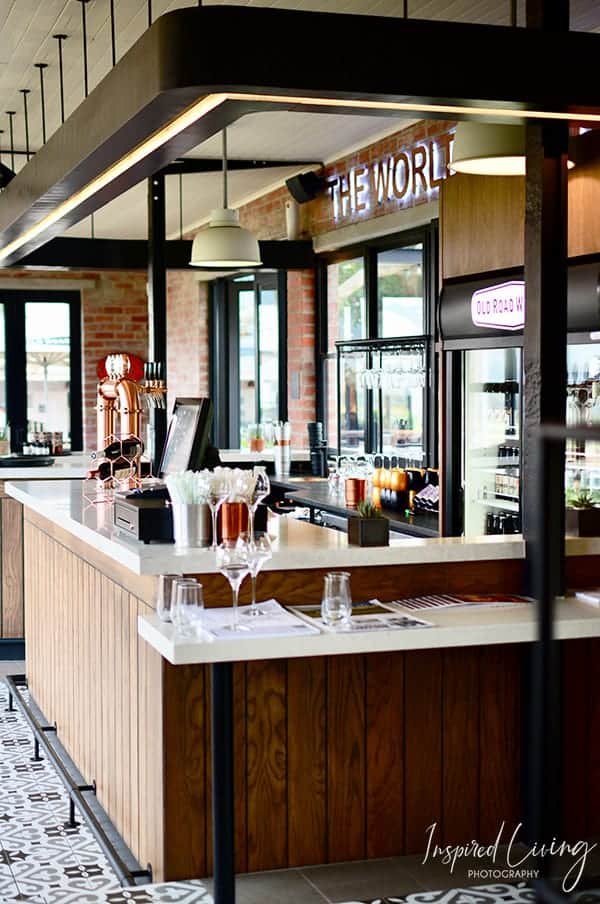 The winery and restaurant offer relaxed dining, with stunning views of the mountains and vineyards. I absolutely love the decor, which is modern contemporary, with industrial influences.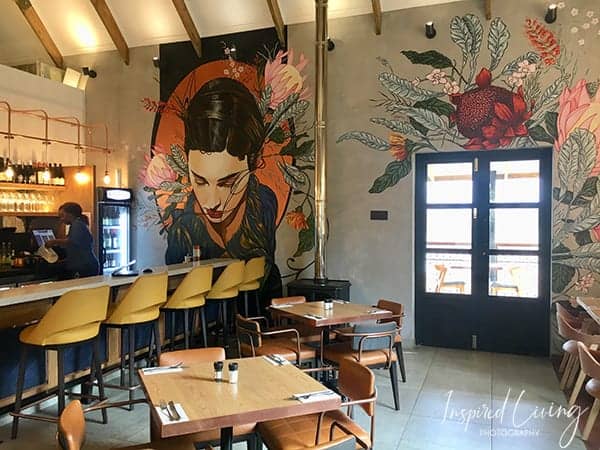 Wine Tasting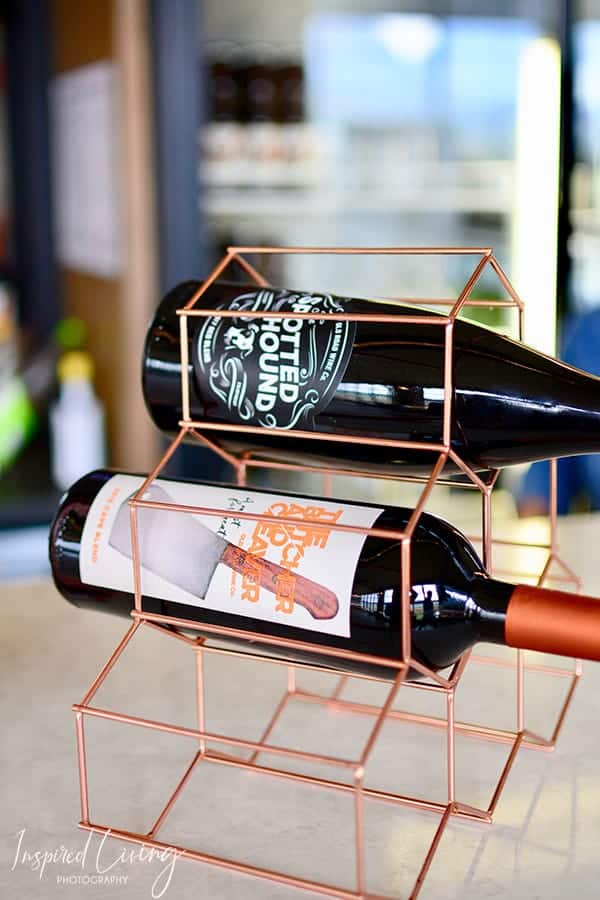 Before dinner, we were treated to their rather unique styled wine tasting. Curated, themed tastings, presented by passionate and expert wine hosts, explore each wine and its "story" in detail. Old Road Wine Co. produces thirteen different wines, across five ranges. These include The Single Vineyard Range, The Elite Range, The Quirky Ones, the French Corner Wines and The Originals, which pay tribute to the Franschhoek Valley's heritage of prized old vines and fascinating stories.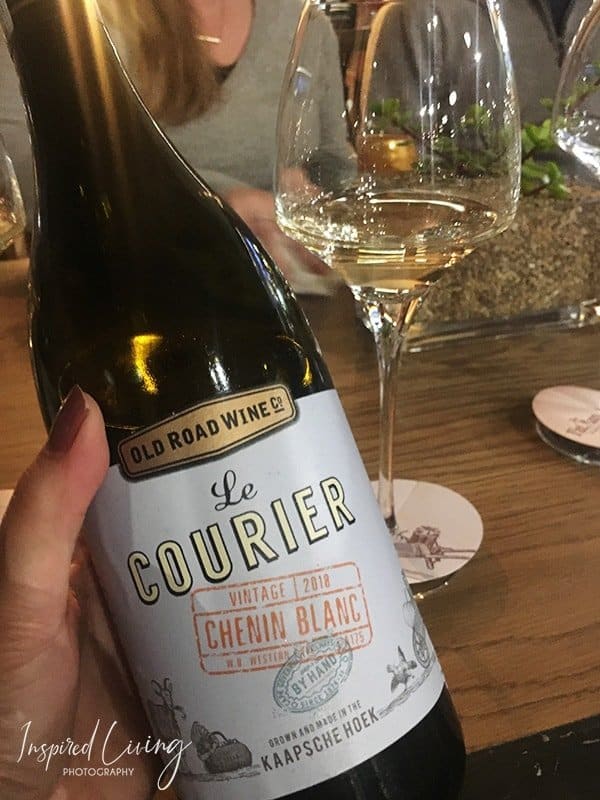 The wine tasting was a fun, interactive experience, and we both enjoyed quite a few of the wines we tasted. A few highlights from our tasting were the Le Courier Chenin Blanc, The Fat Man Pinotage, as well as the Spotted Hound Red Blend.
On The Menu
Dining at Old Road Wine Co. is bistro style. Dishes on the menu range from delicious flatbreads and burgers, to more substantial signature dishes such as Sesame Tuna or Pork Belly. There are also vegetarian options such as Gnocchi or Risotto.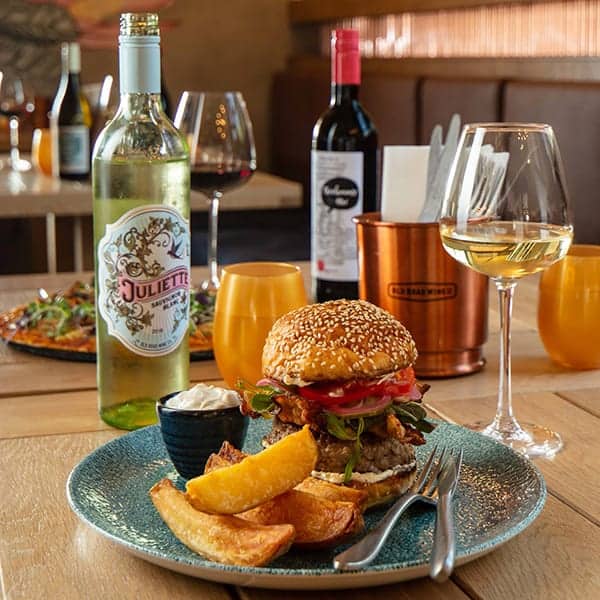 Grant decided on the Oxtail, and I went for the Rib Eye, which we enjoyed with a glass of our favourite wine. Although both of us were quite full, our waitress insisted on the Duo Chocolate Fondant, served with homemade ice cream for dessert. It was heavenly and an excellent recommendation.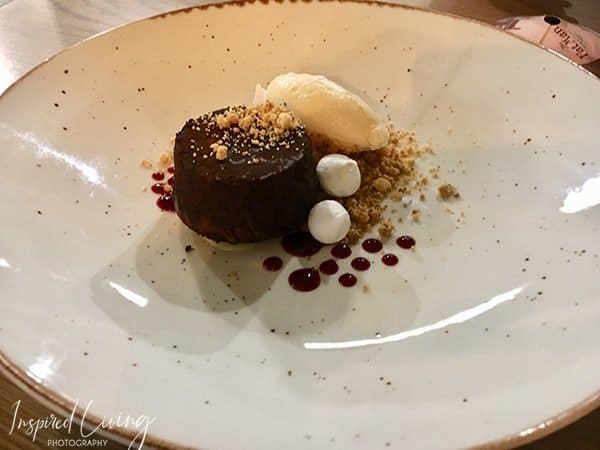 I enjoyed our experience at Old Road Wine Co., and I cannot wait to go back. Next time it will be for lunch, to properly enjoy the view from the deck, as well as their delicious looking pizza.
Breakfast at Bistro Bon Bon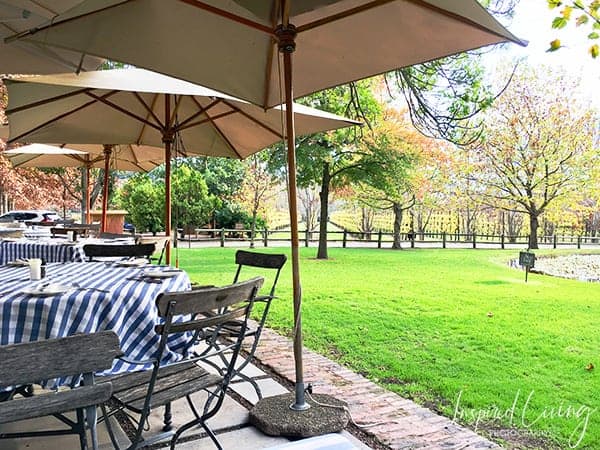 After a great nights sleep at Lily Pond House, we ventured out for breakfast at Bistro Bon Bon. Bistro Bon Bon, located on La Petite Dauphine Estate, was previously known as Cafe Bon Bon. It has been a long-standing favourite of ours and we were excited to be back.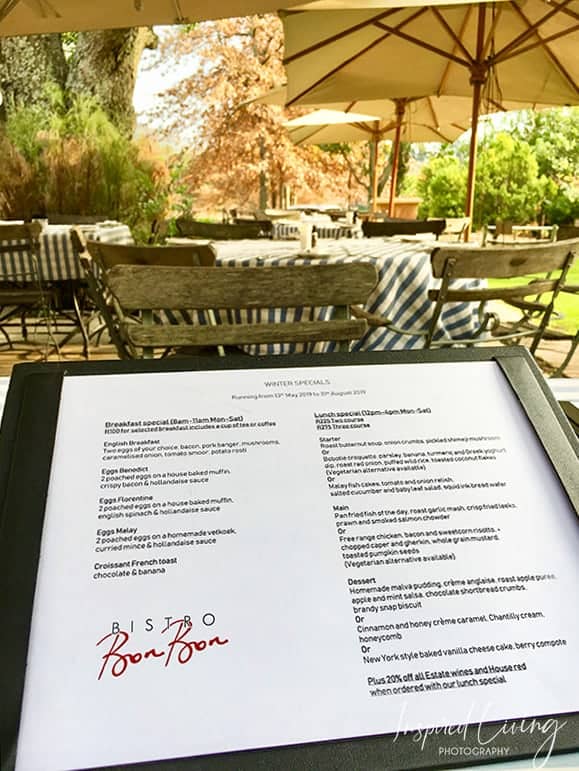 The name change came about when Scottish Chef, Archie Maclean took over ownership. Together with his wife Dominique, who is the Front of House Manager, Archie has created a bistro-style menu. Dishes are created using only freshest ingredients and they also offer a selection of excellent local wines.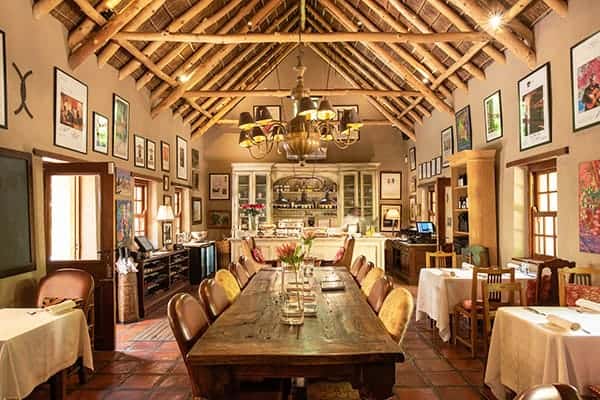 In my opinion, you cannot beat the beautiful vineyard setting, underneath the oak trees. The restaurant, steeped in history, has multiple dining areas filled with antiques and local artworks. Creating a space, which is both elegant and inviting.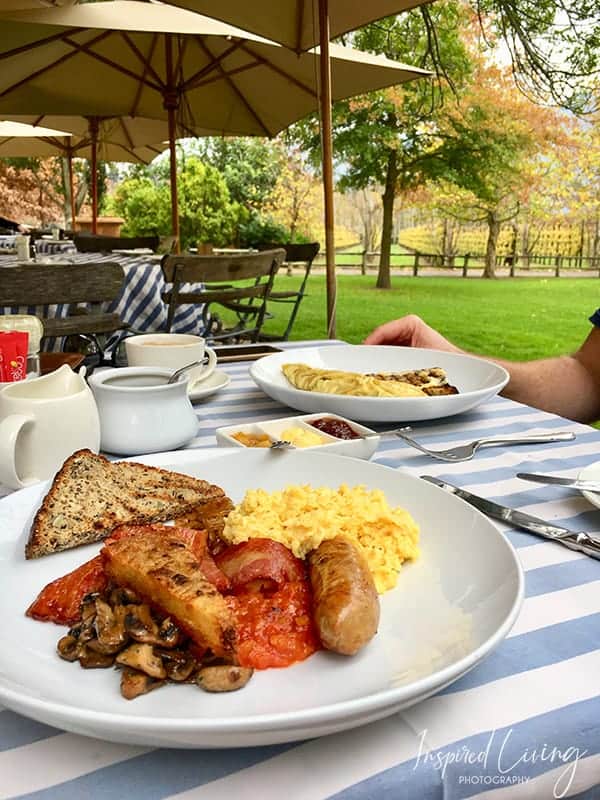 Grant and I enjoyed our breakfast and coffee on the front patio, which albeit chilly, was worth it for the view! You can also opt for a more cosy experience, inside, next to the roaring fire. Our breakfast was delicious, and the coffee strong, just the way I like it. Staff were warm and friendly, adding to a fantastic experience and a great end to our Franschhoek Winter Escape.
Bistro Bon Bon is offering a range of winter specials for both breakfast and lunch, until the end of August. The restaurant is also open for dinner, which is served in the studio, on Wednesday, Friday and Saturant evening from 6:30 pm until 9:30 pm.
Final Thoughts
I am always amazed at exactly how much you can see and do in 24 hours. Our Franschhoek Winter Escape was the perfect romantic getaway. A trip made even more magical by the serene beauty of this Winelands town. Franschhoek's close proximity to Cape Town is ideal for a quick night away but I highly recommend a longer stay.
Thank you Franschhoek Wine Valley for hosting us we had the most memorable stay in your stunning valley. We will be heading back with the girls later this month for a long weekend, I cannot wait.
Images
©2010 – 2019 Inspired Living and Fiona Rossiter. Please do not use any images featured on this website, without written consent from the copyright holder and owner.
If you have enjoyed this food, wine and accommodation feature, please share it by hitting the buttons below⇓.
Disclosure
Our accommodation, meals and drinks were complimentary. Inspired Living and Fiona Rossiter have no material connection to the brands, products, or services mentioned in this post. All opinions, content, and images are the property of Inspired Living or Fiona Rossiter unless otherwise stated. To see more, read the full PR & Disclosure Policy below.