Many people consider age only to be a number, however when you start creeping further over the forty-year mark, finding ways to Slow The Signs of Aging can become of utmost importance!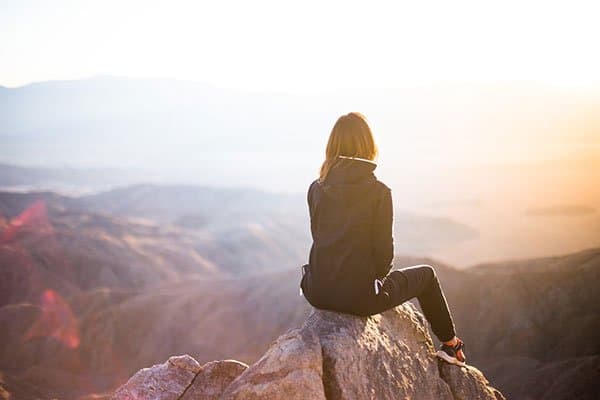 Slow The Signs of Aging
Making long lists of New Year's resolutions has never been my thing, but instead, I believe in setting realistic, achievable goals for the year ahead. Spending more time taking care of "me" is one of my top goals for 2020. In the chaos that is life, being a wife, a mother, as well as creating web content, self-care often takes a back seat.
With this in mind, I have compiled a list of my Top Tips To Slow The Signs of Aging.
Watch What You Eat & Drink
Making healthy food choices and following a balanced diet is of utmost importance, to help slow the signs of aging. I like to include a range of healthy foods in my diet, more especially foods that are rich in antioxidants and vitamin C.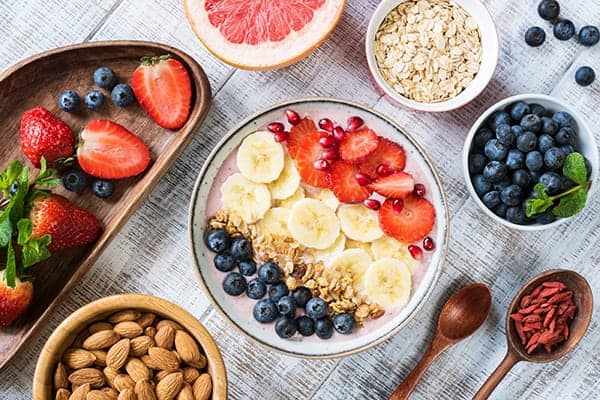 Antioxidants not only help fight free radicals, but they also protect your brain cells from memory loss and premature ageing. Foods high in resveratrol, such as berries, can also enhance brain function and memory, as you age.
Using Coconut Oil has so many amazing benefits. It works as a natural anti-inflammatory, which can help with memory retention as you age and is also a promising treatment for Alzheimer's patients.
It is vital to drink plenty of water. Staying hydrated is essential for the proper functioning of various organs, specifically the skin, which is our largest organ. Dehydration can cause your skin to look dull, as well as it becoming dry and wrinkled, making you look older.
If you love your coffee, you will be happy to know it is rich in antioxidants and has also been linked to reducing the risks of illnesses such as heart disease and type 2 diabetes.
Stay Active
Staying active is not only crucial for your physical health but can also benefit your emotional and mental health. Exercise prevents cells from ageing and helps ward off age-related diseases.
Exercise can take on many shapes and forms, from high-intensity cardio training to yoga or pilates. So find something you enjoy and work it into your weekly routine.
Cardio gets the heart pumping and can help reduce blood pressure, while strength and weight training help minimise the effects of aging on your muscles, as well as maintaining bone density.
Adding endurance and high-intensity interval training to your routine increases your heart rate, which in turn keeps your cells younger for longer.
Get Enough Quality Sleep
Poor sleep, linked to many ailments such as weight gain, sluggish metabolism and chronic illness such as heart disease and strokes, can also worsen the signs of aging.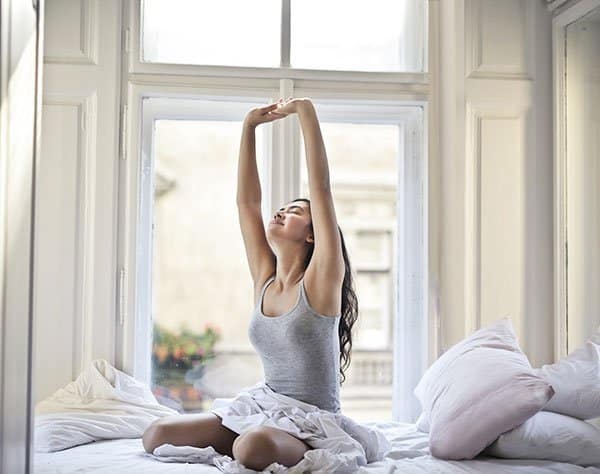 Most adults should be getting 7 to 9 hours, of good quality sleep per night. Good quality sleep not only helps improve concentration and immune function but is also the time when your body repairs itself. Your skin's blood flow increases, rebuilding collagen and repairing damage from UV exposure, as well as reducing wrinkles and age spots – it is called "getting your beauty sleep" for a reason.
As we age, it can become harder to fall asleep and stay asleep. Having better sleep habits is one of my goals for 2020. For starters, it is essential to create the ideal sleep environment, and I like to think of my bedroom as a sanctuary. Think dim lighting, candles and most importantly, a comfortable bed.
I won't tell you exactly how long we have had our current bed, but let us just say a new mattress is way overdue! I have started the process of looking for a new mattress, but I am super fussy – it must be firm but not too firm, and although I love the idea of memory foam, a pocketed coil system is my first choice. Yes, I said I was fussy, which is why the Sealy Posturpedic Hybrid Collection ticks all my requirements, as it incorporates the best of both worlds! The top half features CoolSmart™GEL Memory Foam, and the bottom half is all about providing the ultimate comfort with innerspring support.
Make Good Lifestyle Choices
Making good lifestyle choices can help slow the signs of aging. Avoiding bad habits such as smoking, which causes premature aging, as well as limiting your alcohol consumption, is a good place to start.
As a general rule, we should all aim to reduce stress in our day-to-day lives, as well as incorporating stress-busting activities such as yoga, meditation and long walks on the beach. Spending more time outdoors is great for the mind, body and soul.
Brain and cognitive function can be severely affected as we age. However, if you keep your mind active, you can help reduce the ravages of age on the brain. Mentally stimulating activities such as puzzles, drawing and other crafts can spark new connections between nerve cells and possibly even help the brain generate new cells.
Maintain Social Connections
To many, this might seem like a strange tip, but we can so easily neglect our social connections. When it comes to friendships, I have always been about quality over quantity. The important thing is to maintain the relationships we do have, whether it be with family, friends or colleagues.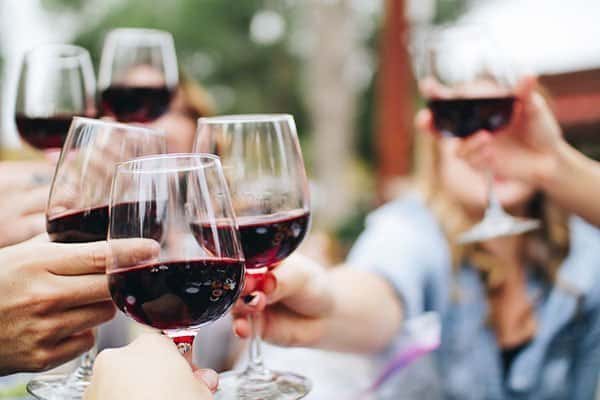 One way to connect socially is to try new experiences. Joining a club is a great way to forge new relationships. For me, a dinner or wine club would be the perfect place to meet new, like-minded people. So find your passion and make it happen.
Lastly, bring younger people into your social circle; this is a great way to remain current. Think of it as becoming a mentor and sharing the knowledge you have gleaned over the years – plus they will help keep you young!
Images
©2010 – 2019 Inspired Living and Fiona Rossiter. Please do not use any images featured on this website, without written consent from the copyright holder and owner.
Disclosure
This article is sponsored by Sealy Posturpedic.
If you have enjoyed this feature, please share it by hitting the buttons below⇓.
Summary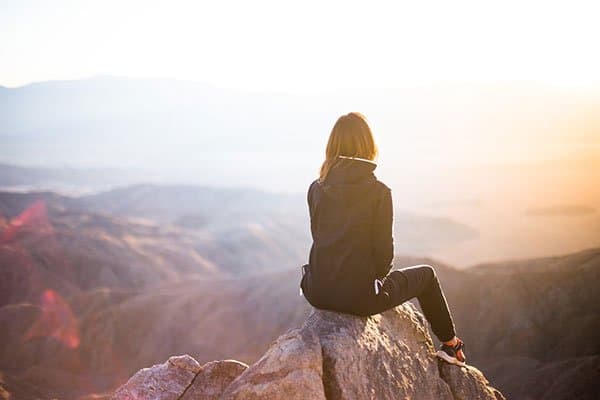 Article Name
Description
Making healthy food choices, following a balanced diet and getting enough quality sleep is but a few of the essential tips to help slow the signs of aging.
Fiona Rossiter
Inspired Living SA
Publisher Logo