Our luxury staycation at the Halyard Apartments was such a treat. Centrally located on the Foreshore, in the Cape Town CBD, the luxurious self-catering apartments are modern and stylish, with panoramic views of the City.
City Living at the Haylard Apartments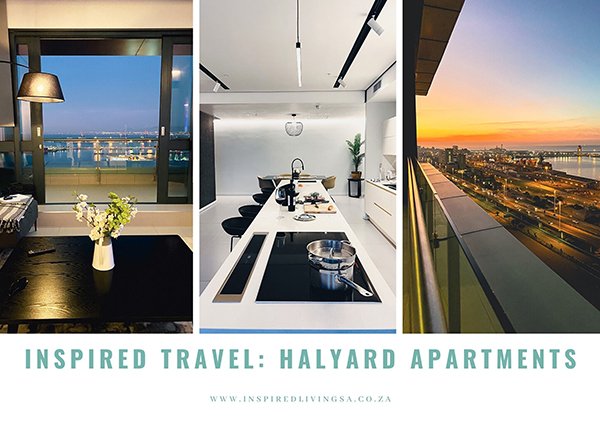 Hotel living is great, but staying in a luxury self-catering apartment is equally appealing, especially when staying in the City. For me, the ability to come and go as you please is ideal, giving you both freedom as well as privacy, two of my key criteria when looking for short-stay accommodation.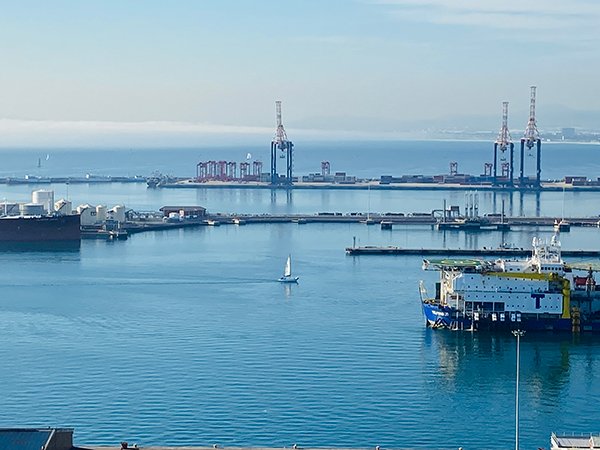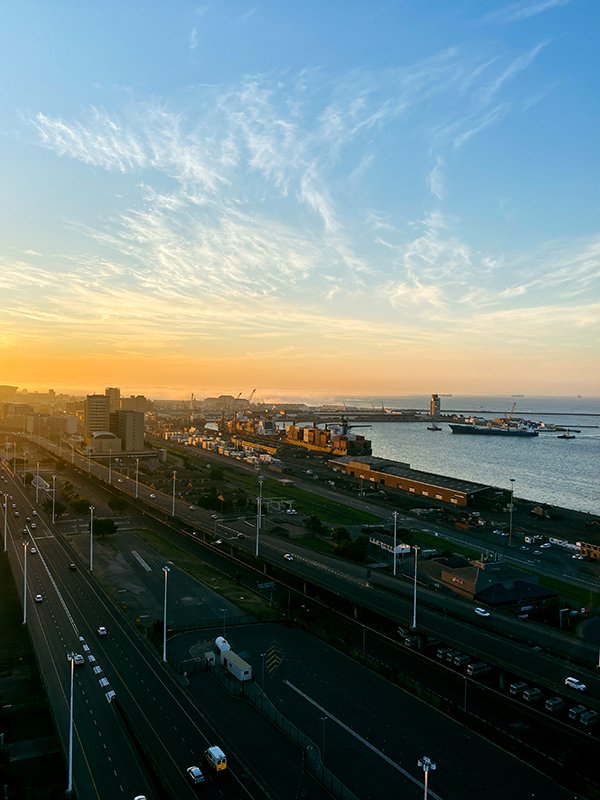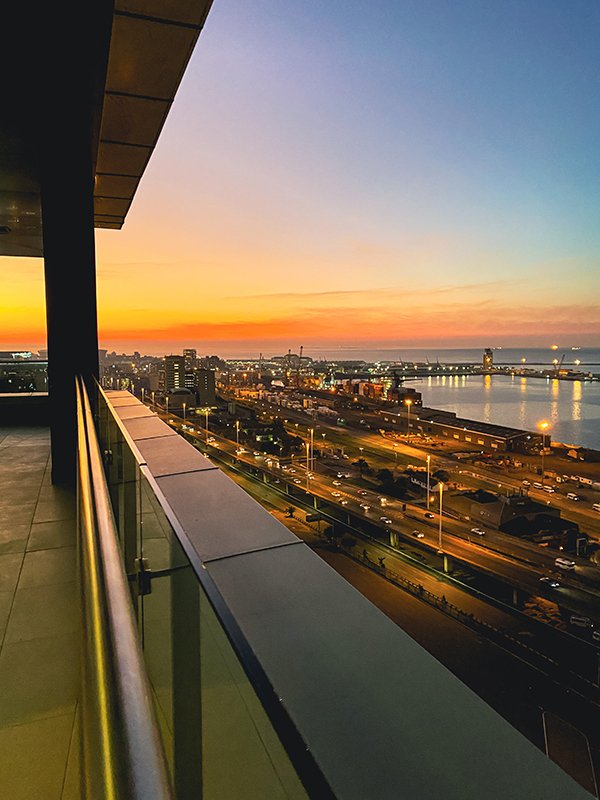 The top three floors of the City's most iconic new Foreshore building houses the Halyard Apartments. Without a doubt, a stay in these gorgeous apartments is a unique experience overlooking the Mother City.
The Apartments
Guests can choose from 20 apartments, with either one, two or three bedrooms. Units are designed to the highest standard, boasting modern furnishings, the latest technology and every convenience to make your stay enjoyable.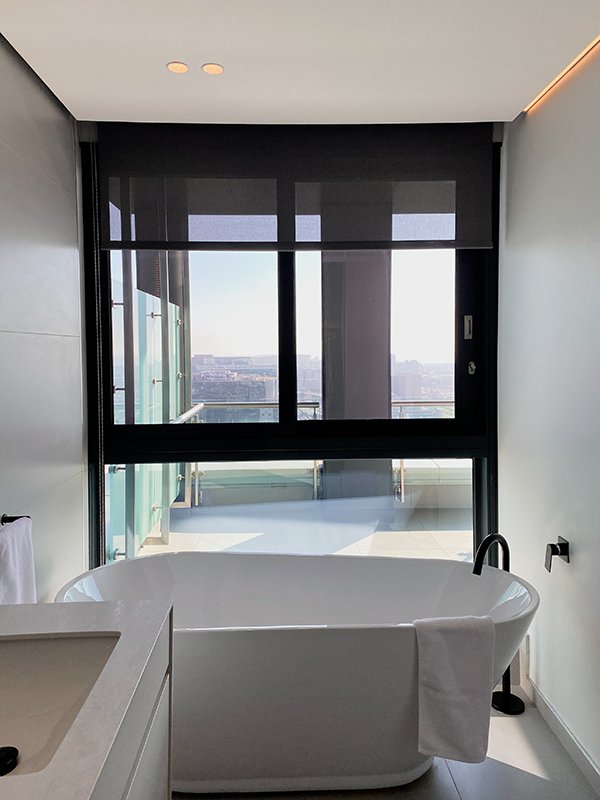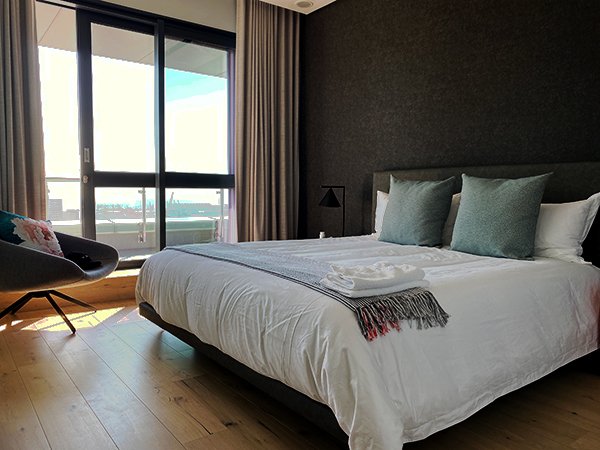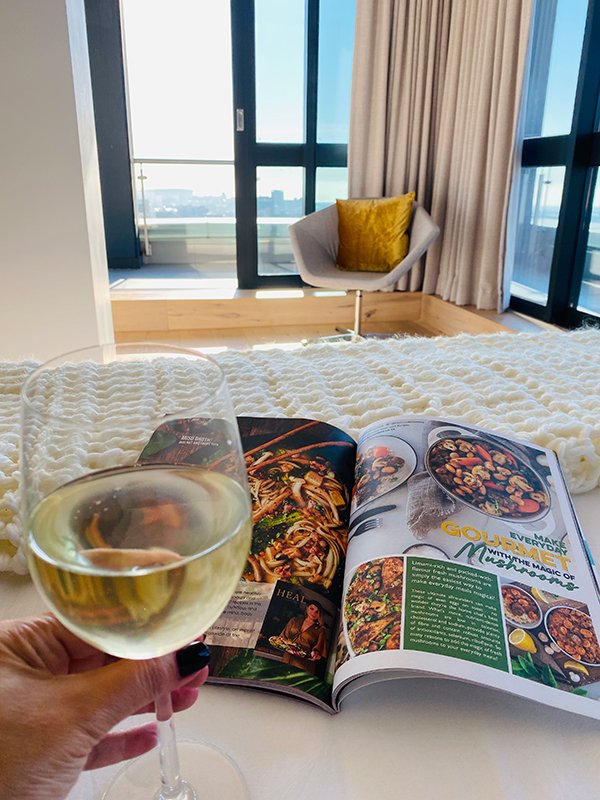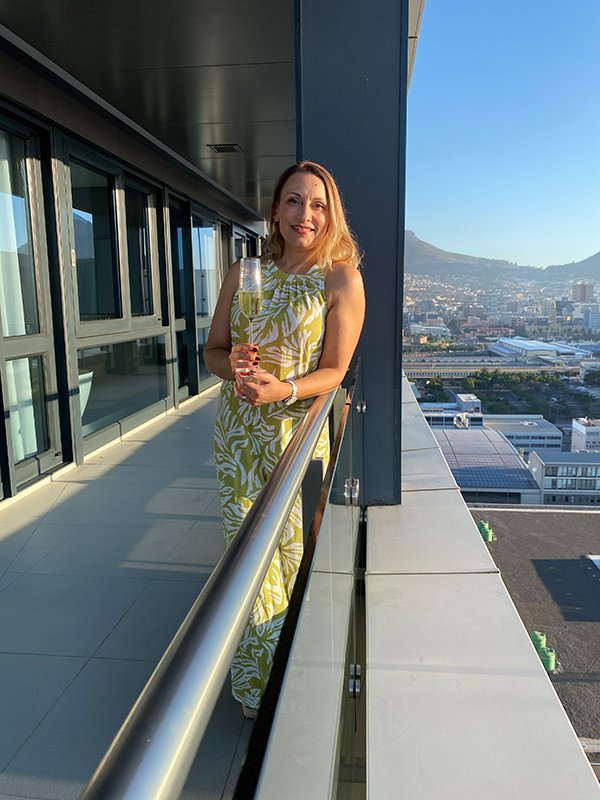 We stayed for two nights, and our spacious two-bedroom unit was luxurious in every way! Beautifully decorated bedrooms each have a sliding door leading onto the wrap-around balcony. Generous ensuite bathrooms have both a bath and a shower, as well as heated towel rails.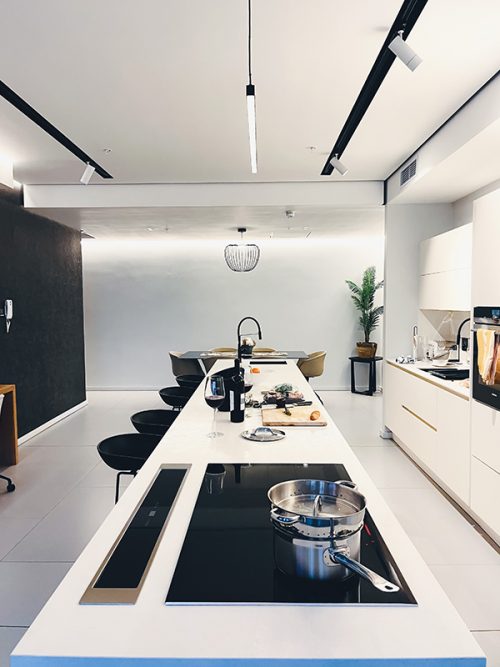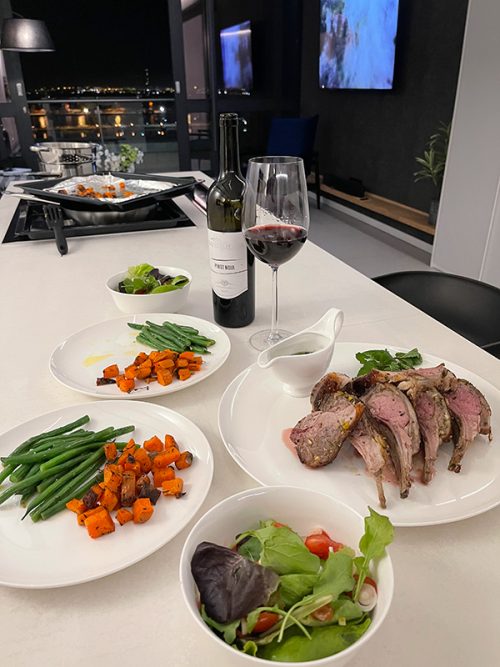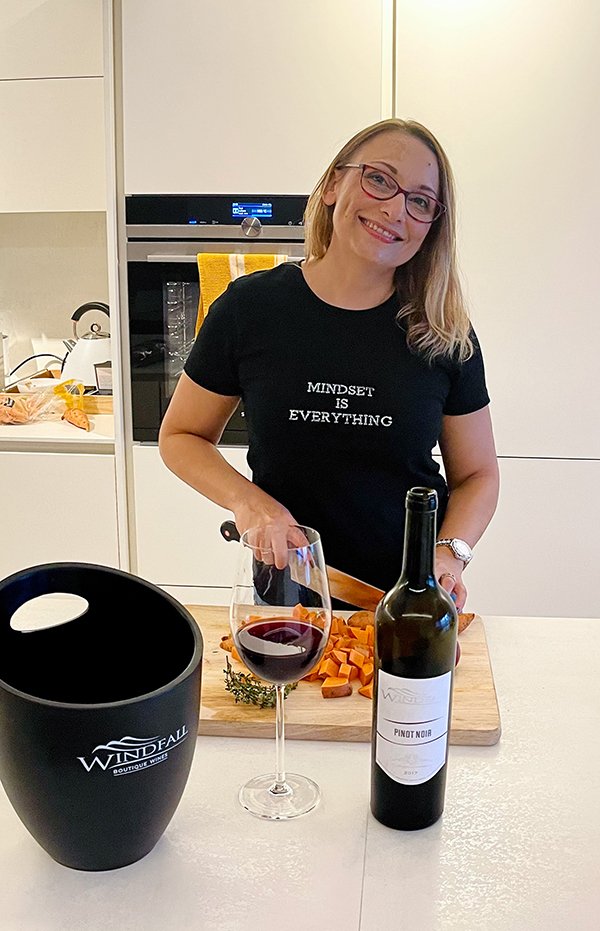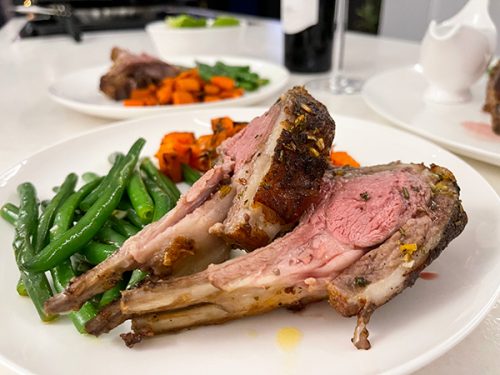 Being such an avid foodie, the stunning kitchen was, however, my favourite feature! How could I not be inspired to whip up a delicious meal in such a gorgeous kitchen? We decided to stay in for a romantic dinner on the second night, and "on the menu" was a rack of lamb, with roasted sweet potatoes, beans and a salad. We paired the lamb with a Windfall Wine Pinot Noir – what a fabulous combination!
Wrap-around balconies allow guests to enjoy the views from a variety of vantage points. You will be hard-pressed to choose a favourite from ocean vistas, harbour scenes, mountain panoramas or cityscapes. The living area is the perfect place to relax with a book and enjoy the view at the same time.
Things To Know
The Halyard offers free uncapped Wifi, as well as a dedicated workspace, ideal for guests travelling for work.
Safe and secure parking is available and the apartments have a dedicated entrance.
Kitchens are fully equipped, with state of the art appliances, including a dishwasher, as well as a washer/dryer.
Exploring the City
One of my favourite features, in addition to gorgeous luxury interiors, is the apartments' central location! Exploring Cape Town CBD could not be easier, with a vast array of fantastic attractions on your doorstep. A short Uber ride, and you are instantly immersed in the buzz of "City Life".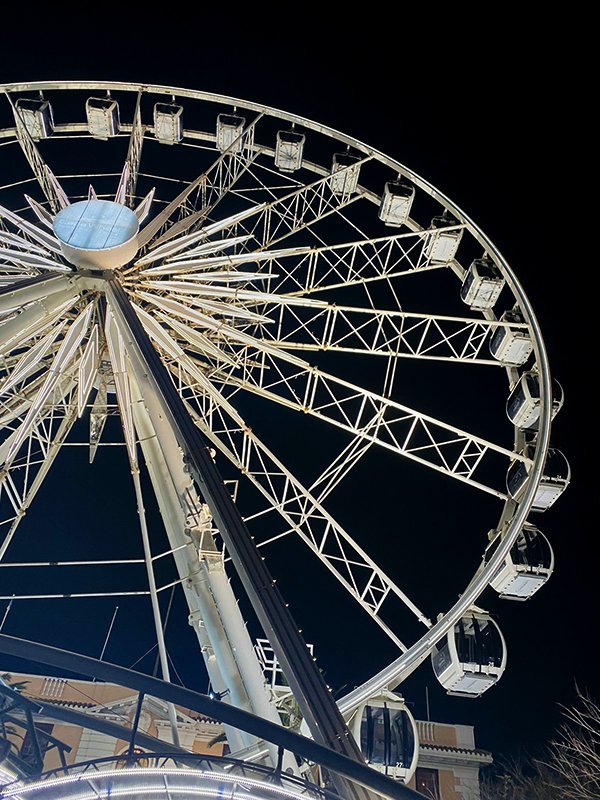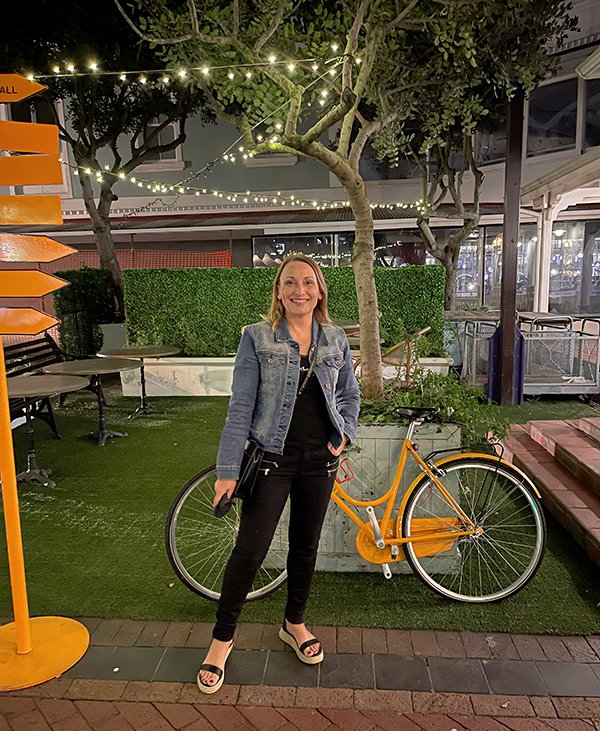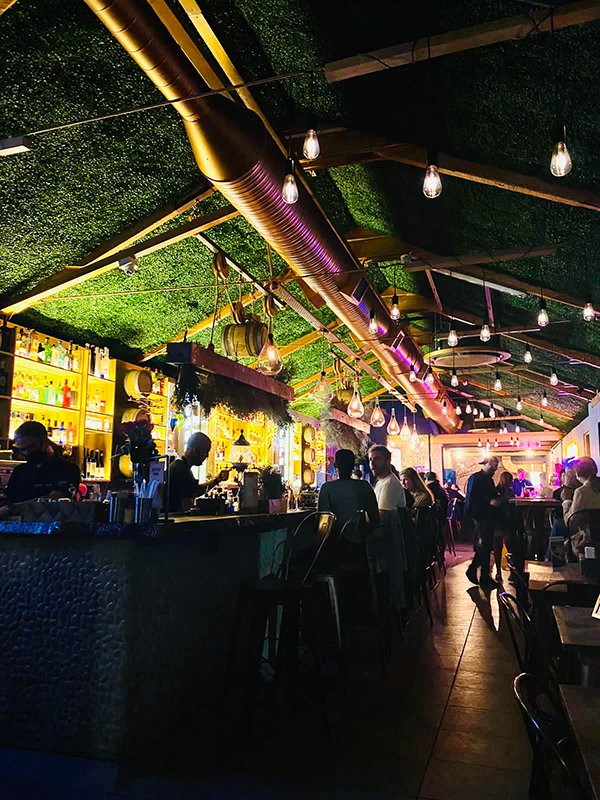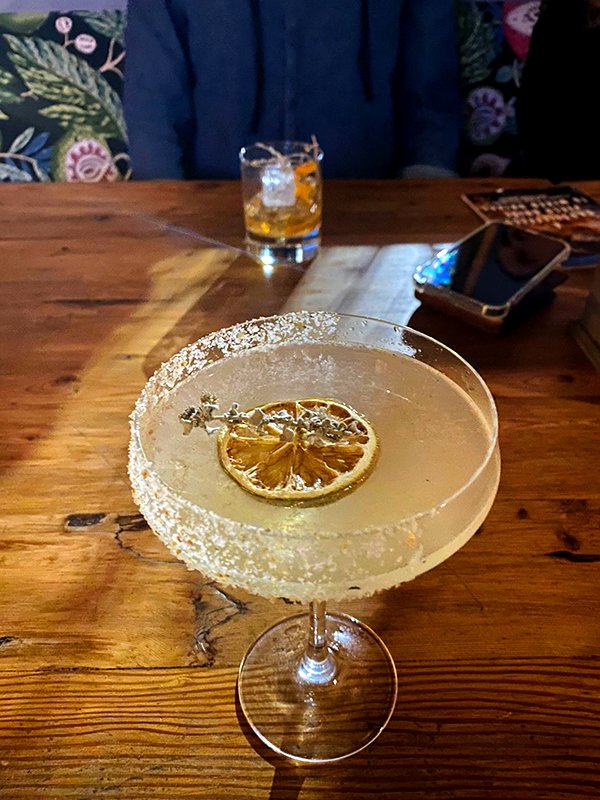 Mere minutes from the apartment is The V&A Waterfront, boasting a plethora of shops, restaurants and attractions geared for the whole family. If vibey nightlife is what you are after, the V&A has a great selection of trendy eateries and bars.
A visit to the Zeitz Museum of Contemporary Art should definitely be on your itinerary. Located at the V&A Waterfront in The Grain Silo Complex, the museum showcases a fascinating collection of art and design by artists from near and far. Moreover, it also pays homage to the industrial heritage of the landmark building.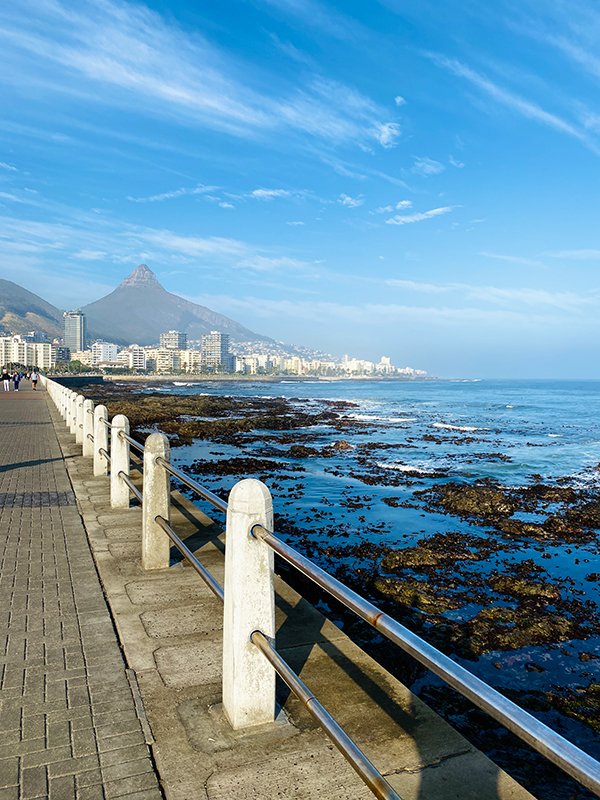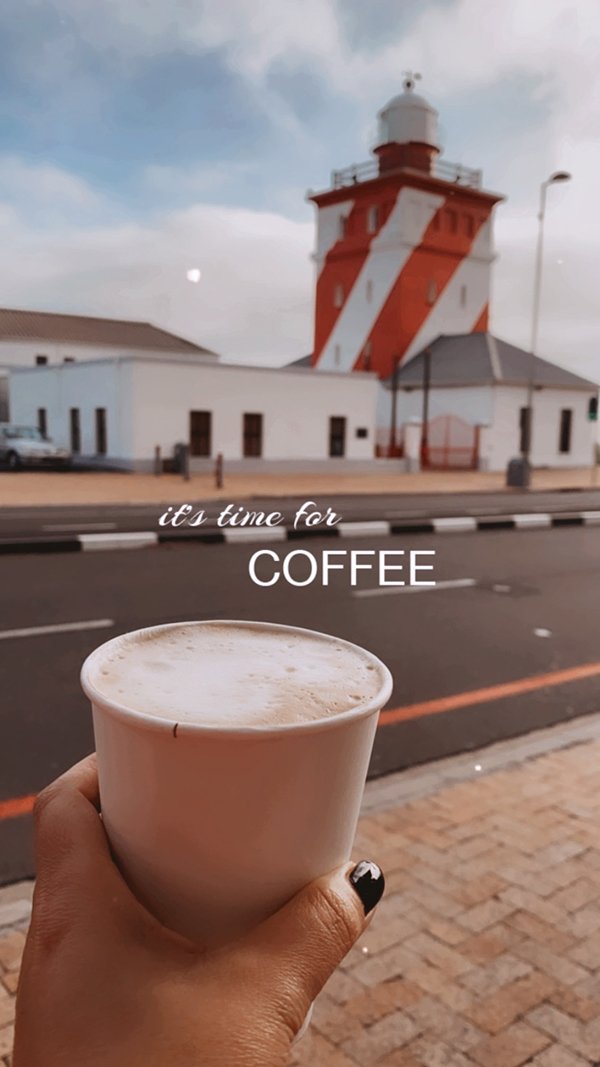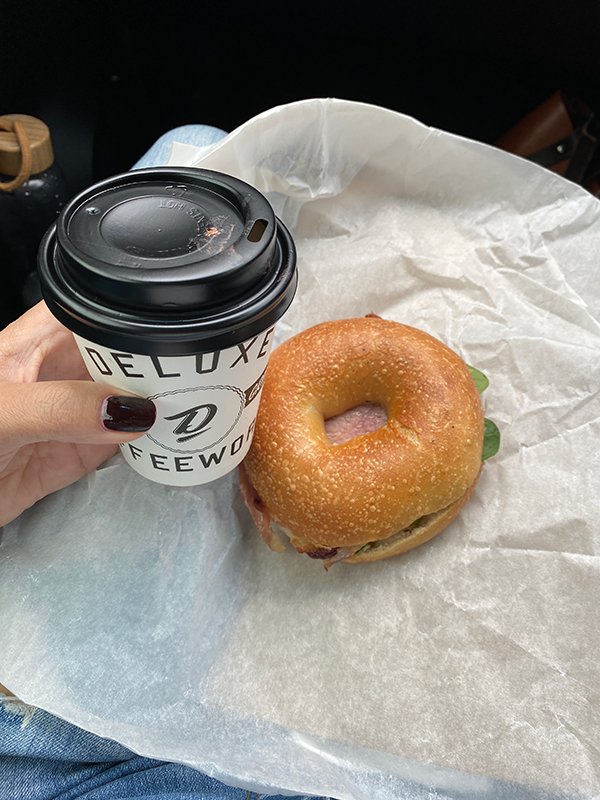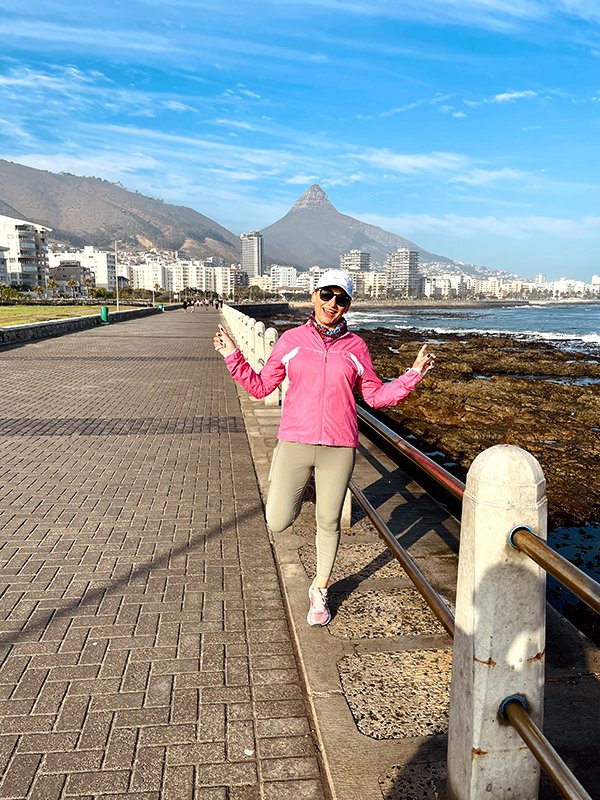 Enjoying an early morning stroll and coffee on the Sea Point Promenade is always something we try and do when staying in the CBD. Another must-do, when you are in this neck of the woods, is a visit to the Oranjezicht Market, a community farmers-style market! The market showcases independent local farmers as well as artisanal food producers. With the wide variety of produce, from fresh fruit to delicious cooked and raw foods, visitors are spoilt for choice.
You can also experience a completely different view of the City by taking a trip up Table Mountain via the Aerial Cableway. Views from the top of this Unesco World Heritage Site are nothing short of breathtaking.
In Closing
When it comes to convenience and a great location, you can beat the Halyard Apartments. Add to this, luxury interiors and breathtaking views, and the result is the ultimate City Staycation.
Location & Details
Location: 4 Christiaan Barnard Street 8001 Cape Town, South Africa.
Bookings at the Halyard can be made via the Airbnb website.
Images
©2010 – 2021 Inspired Living and Fiona Rossiter. Please do not use any images featured on this website without written consent from the copyright holder and owner.
Disclosure & Disclaimer
My trip, hosted by Halyard Apartments, included complimentary accommodation and wine. Meals, additional drinks and activities were, however, for our own account. At the time of publication, all information and rates are deemed accurate.
Summary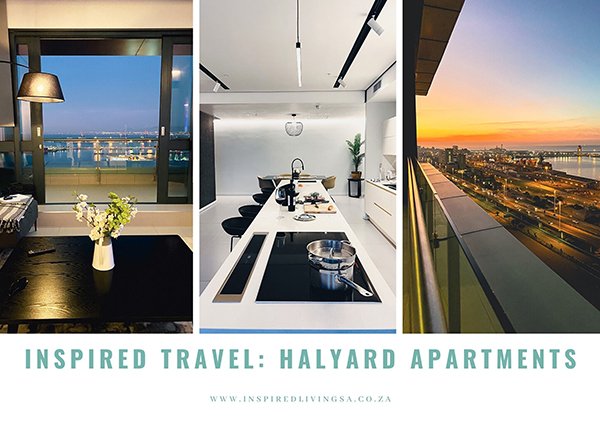 Article Name
Luxury Cape Town Staycation Halyard Apartments
Description
The luxurious self-catering Halyard Apartments, centrally located on the Foreshore, in Cape Town CBD, offer panoramic views of the City.
Fiona Rossiter
Inspired Living SA
Publisher Logo