With so many of us living in isolation since the middle of March, cabin fever has truly set in. Everyone I have spoken to is chomping at the bit to get out into the big wide world and explore! It is going to feel incredible to once again enjoy many of our Top Cape Town Attractions. I cannot wait to walk on the beach or eat out at one of our world-renowned restaurants.
Cape Town Attractions
Lockdown has been really tough on the SA economy, especially our travel and tourism industry, seeing many establishments having to close their doors and layoff staff. Local travel is not currently possible, but we are all praying that at some point in the not too distant future, we will be able to enjoy this beautiful city and country we call home.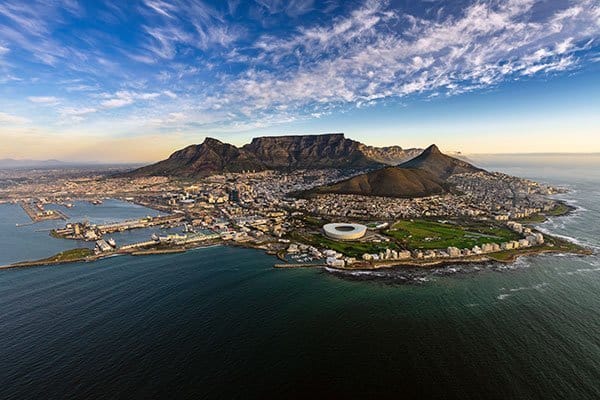 Image Source: Shutterstock
I thought I would compile a list of my Top Cape Town Attractions, a post-lockdown bucket list of sorts. Some of the attractions I have included, believe it or not, I have not visited in years. The Mother City is a treasure trove of incredible experiences, with so much to see and do, from our pristine beaches to the scenic wine regions, you are spoilt for choice.
Cape Point
Cape Point, one of the Mother City's amazing attractions, which I last visited over five years ago! If you venture to the top viewing point, your reward is the most spectacular, panoramic view of the Cape Peninsula.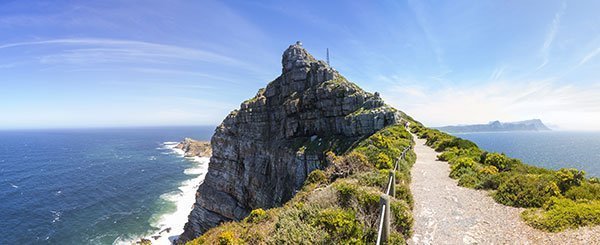 Walking to the top is the best way to appreciate the sights, but there is also a tram service, the Flying Dutchman funicular, which will take you up to the Cape Point lighthouse.
Kirstenbosch Gardens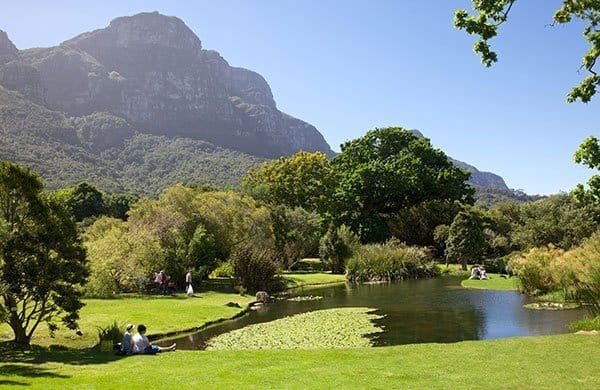 A visit to Kirstenbosch Gardens, Cape Town's acclaimed National Botanical Gardens, is a delightful way to spend an afternoon. Simply wander around the gardens soaking up nature or enjoy a meal in one of the garden's restaurants.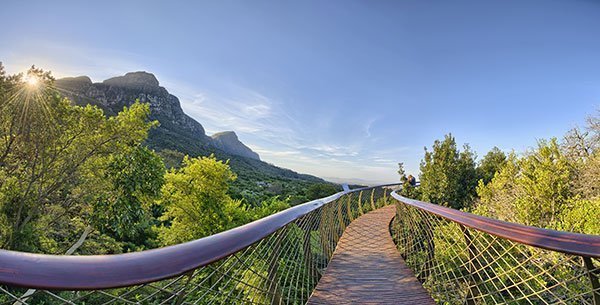 Take a walk along the Centenary Tree Canopy Walkway, also known as 'The Boomslang '(meaning tree snake). A curved steel and timber bridge takes visitors from the forest floor, through the trees and bursts out above the canopy, with the most breathtaking views of the mountain, Garden and surrounding area. The Canopy Walk is one of the Top Cape Town Attractions I have yet to experience.
Table Mountain Aerial Cableway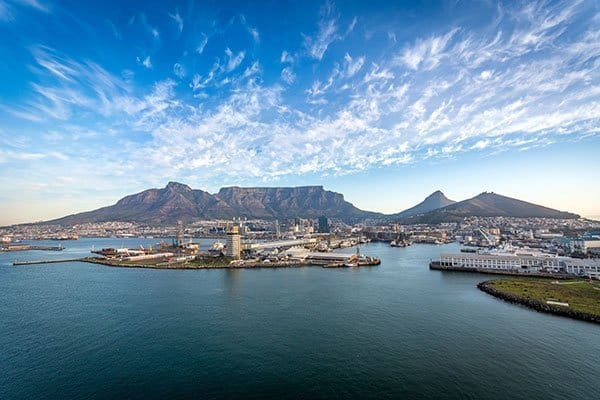 A trip up Table Mountain, voted one of the 7 Wonders of Nature, is a must. The view from the top of this Unesco World Heritage Site is breathtaking. Unfortunately, when I ventured up recently, it was too overcast to see the view, so I will definitely have to try again!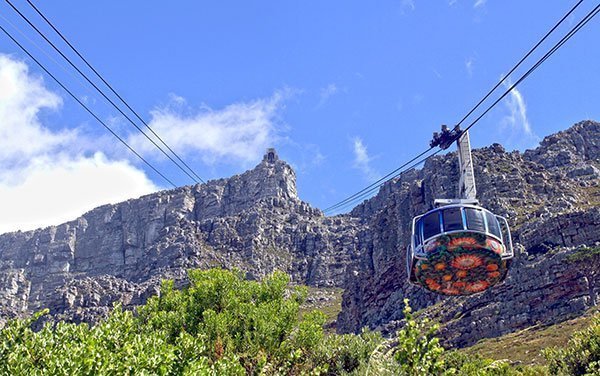 Adventure seekers can climb the mountain, or better yet enjoy the panorama from the comfort of the Table Mountain Aerial Cableway. Either way, be sure and pick a clear, wind-free day.
Boulders Beach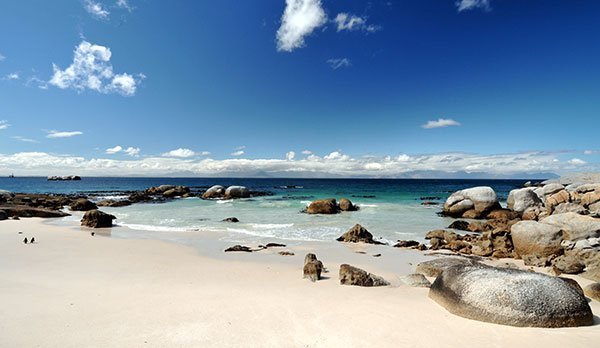 Boulders Beach, in Simonstown, is one of the most visited beaches in Cape Town and a favourite of mine. The pristine beach, with soft white sand, has earned its fame due to the colony of African Penguins that call it home. These cute little fellows make the experience truly special.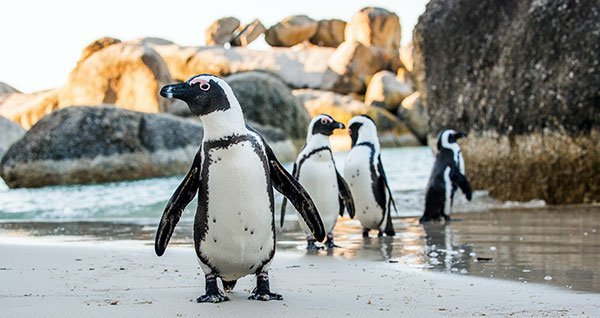 Boulders is also a fabulous family-friendly outing. The calm beach is ideal for children, who can climb over the boulders, explore rock pools, or swim in the clear False Bay water.
Scenic Walk from Muizenberg To St James Beach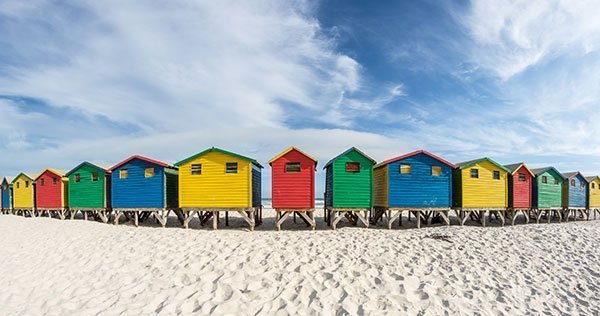 The main beach pavilion or "Surfers' Corner", in Muizenberg is always a hive of activity, with surf shops and surf schools, a selection of restaurants and coffee shops, to keep you busy. Muizenberg Beach, along the False Bay Coastline, is the ideal spot to learn to surf; as I mentioned there are several surf schools, where you can either hire a board or take lessons. If you are feeling energetic, then take a walk along the scenic coastal path, which links St James with Surfers Corner in Muizenberg.
Norval Foundation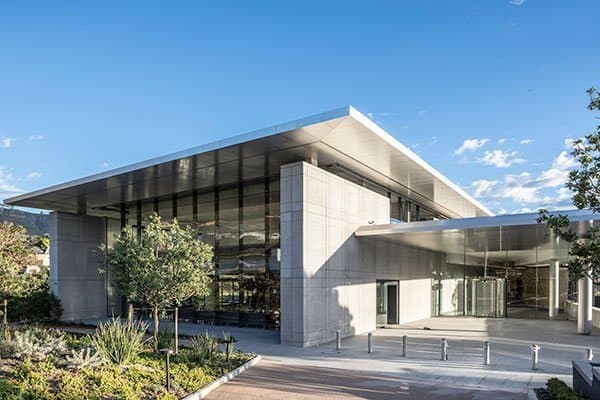 The Norval Foundation, in Steenberg, a centre for art and cultural expression, is dedicated to the research and exhibition of 20th- and 21st-century visual art from South Africa and beyond.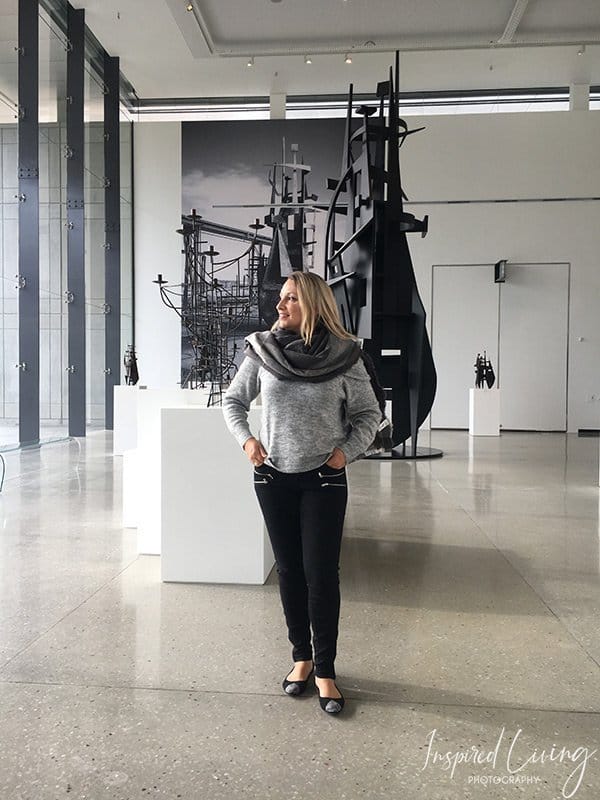 The Sculpture Garden, outdoor amphitheatre, exhibition spaces and research library all offer visitors a fantastic multisensory, cultural experience. After taking in the exhibitions, stop in at Skotnes Restaurant and Bar for a bite to eat.
A Picnic at Cape Point Vineyards

A picnic at Cape Point Vineyards, in Noordhoek, is the perfect way to spend a leisurely afternoon. Cape Point Vineyards boasts breathtaking views of the sea, mountain and vineyards. Their Picnic set up includes picnic blankets and comfy prism-shaped pillows – umbrellas are available but remember to pack sunblock and a hat. Order your picnic basket in advance and remember to add a bottle or two of the estate's fantastic wine.
The Cape Winelands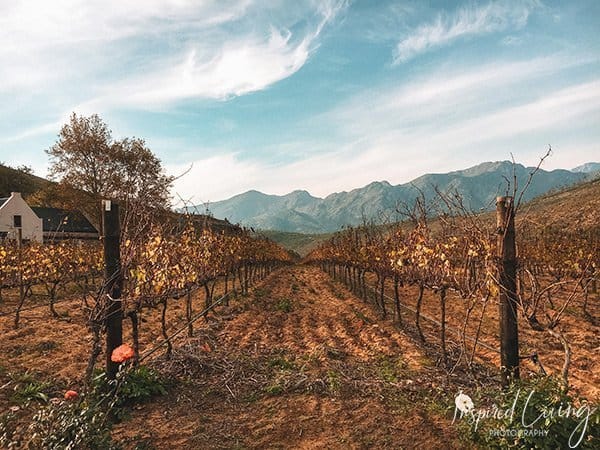 You will need more than a day to properly explore the Cape Winelands – I recommend at least a weekend. Start your wine journey in the Constantia Valley and travel as far out as Paarl and Robertson. Personally, I love Franschhoek, so that is a must to add to your post-lockdown bucket list. You can self-drive, but remember to appoint a designated driver or join one of the many curated wine tours on offer.
Franschhoek Wine Tram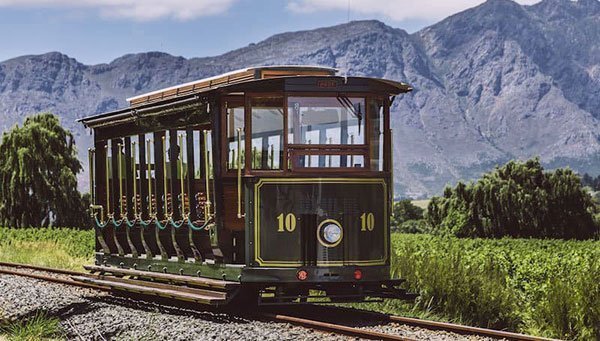 If you do visit The Franschhoek Wine Valley, I highly recommend the Hop-on, Hop-off Tram. It is one of the best ways to explore this picturesque wine region. Choose from a variety of hop-on hop-off tours, each visiting eight wine estates. Franschhoek also has terrific accommodation options, so why not extend your visit and stay a day or two.
Breakfast & Coffee at The Bakery at Jordan Wine

The Bakery at Jordan Wine, in Stellenbosch, is the perfect location for a relaxed breakfast, with magical vineyard views. The menu includes delicious options such as Homemade Granola, with Greek yoghurt and berry compote, or the Bakery Benedict, with bacon, two poached eggs, hollandaise sauce and sourdough bread. Alternatively, pull out all the stops and go for the Full Breakfast, with streaky bacon, boerewors, tomato, two eggs, mushrooms and toast.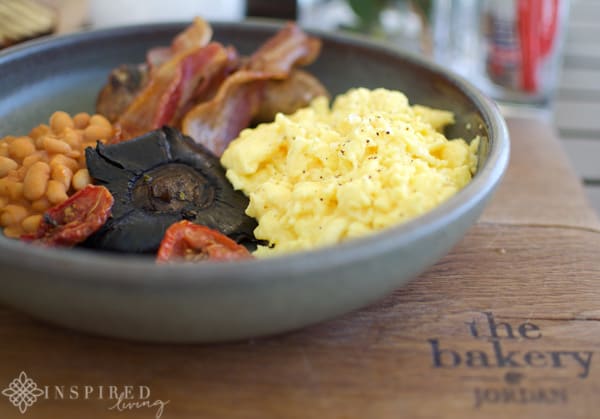 Wash your breakfast down with a few cups of perfectly brewed coffee or a fresh-pressed juice. Their Deli also sells freshly baked bread, pastries, jams, preserves, cheese and charcuterie, as well as free-range eggs.
Sushi at Willoughby & Co.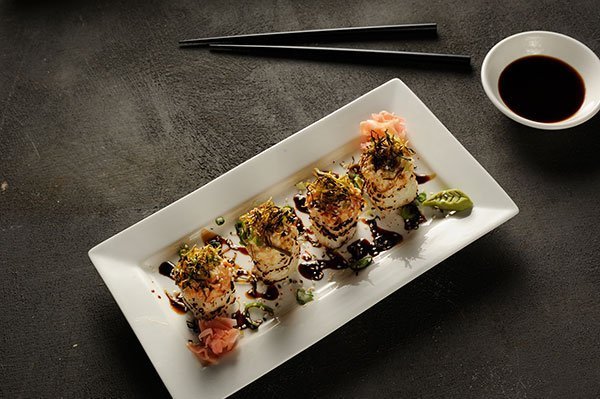 Back in Cape Town, Willoughby & Co. is somewhat of an institution and in my opinion, serve the best sushi! Located at the V&A Waterfront, this Cape Town hotspot is always buzzing. Willoughbys has a full Japanese kitchen, offering dishes ranging from the freshest sushi to tempura dishes, salads and soups, not to forget a selection of seafood and meat options.
Zeitz Museum of Contemporary Art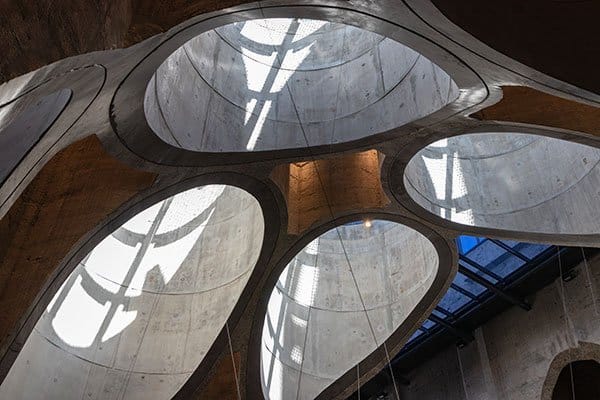 The renowned Zeitz Museum of Contemporary Art is located at the V&A Waterfront. Housed in the old grain silos, Zeitz MOCCA is the largest museum of contemporary African art in the world. The museum not only celebrates art and design, showcasing artists from near and far but it also pays homage to the industrial heritage of the landmark building.
Oranjezicht City Farm Market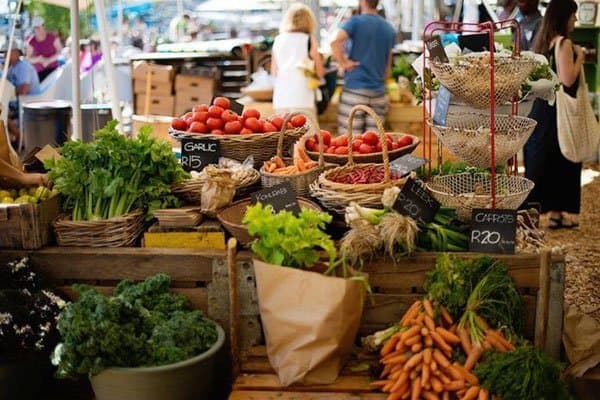 The OZCF Market, in Granger Bay, near the V&A Waterfront, is a community farmers-style market, which, believe it or not, I have never visited! OZCF Market showcases independent local farmers, as well as artisanal food producers. Stalls sell a range of produce, from fresh fruit to delicious cooked and raw foods. There are also activities for the kids, which include storytelling, planting, crafts and more.
Cape Town Beaches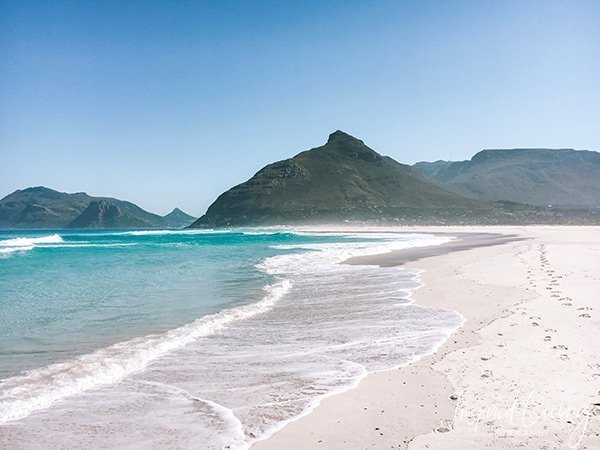 Last but not least on my list of Top Cape Town Attractions, is a visit to one or more of the Mother City's spectacular beaches. Many of the more popular beaches lie along the Atlantic Seaboard; these include Clifton, Camps Bay, Glen Beach, Beta Beach and Llandudno. If you are looking for a great spot sheltered from the wind, then Beta Beach at Bakoven is ideal. I am also particularly fond of Llandudno, especially for a romantic sunset picnic. One slightly closer to home, for me, is Long Beach in Noordhoek, which although not a swimming beach, is perfect for long walks.
Images
©2010 – 2020 Inspired Living and Fiona Rossiter. Certain images used under license from Shutterstock or brand website. Please do not use any images featured on this website, without written consent from the copyright holder and owner.
If you have enjoyed this feature, please share it by hitting the buttons below⇓.
Summary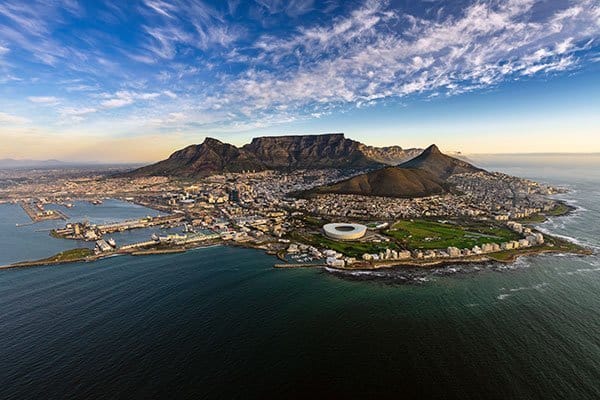 Article Name
Top Cape Town Attractions
Description
Top Cape Town attractions, including pristine beaches, the Cape Winelands, Table Mountain and popular eateries, to enjoy post-lockdown. Support our local Travel and Tourism industry as we come out of lockdown.
Fiona Rossiter
Inspired Living SA
Publisher Logo