It is difficult to remember a life without online shopping! While lockdown in South Africa was terrible in so many ways, one of the positives was the increased availability of online commerce. You can buy almost anything online, and most retailers have considerably expanded their offerings. One of my go-to online destinations, for everything from fashion to home decor, is Superbalist.com.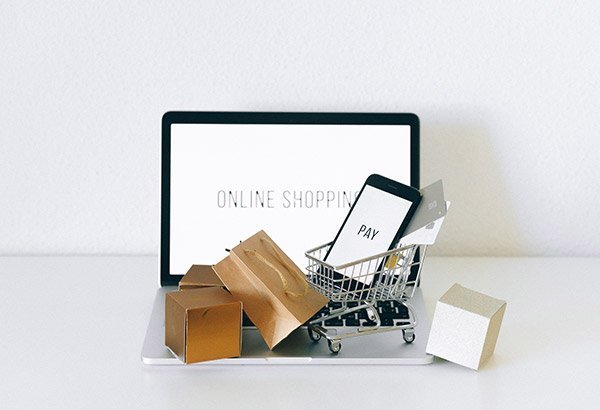 Top Tips For Online Shopping
Online Shopping is super convenient, and with the increase in fuel prices, it can often work out considerably cheaper than physically going to the shops. You can also snap up a few bargains along the way, which can help the budget stretch a bit further. There are, however, key factors to keep in mind before hitting that "checkout" button.
Safety Is Key
Before you start online shopping, do your research. First, ensure the online retailer you are planning to buy from is legitimate. I prefer to stick with local online companies, as it is often easier to research them. One of my preferred ways is to Google them and find any reviews or references. Also, check their social media pages and Hello Peter to see if they are active and whether they are interacting with their customers.
Make Sure The Website is Secure
There are a few simple ways to check that the website you are on is secure. Firstly look for a tiny padlock icon, usually found in the top left corner of your browser's URL bar. You can also tell if the site is secure by looking for an "s" at the beginning of the URL address – https://. Non-secure sites will begin with http://.
Delivery Times and Fees
It is vital to check delivery times and shipping policies before shopping, especially when purchasing from an international online retailer. Usually, shipment fees are waived if you spend over a certain amount. For most local online retailers, you can expect a delivery time of 3 to 5 days for main centres and 5 to 7 for outlying areas. Something to consider if shopping internationally is import duties, which are charged in addition to shipping fees; remember to read the fine print before you shop, to avoid any nasty surprises.
Returns or Exchange Policies
There is nothing more frustrating than not being able to return an item if you do not like it or if the fit is not correct. So remember to check the retailer's return or exchange policy. Most of the websites I shop from locally are happy to collect any items you are unsatisfied with and will process your refund or credit accordingly.
Sizing Guides
If you are shopping for clothing online, use the helpful sizing guides that most retailers provide. Double-checking the sizing is a sure way of avoiding the inconvenience of having to return fashion items that are either too big or too small.
Product Details
As with size guides, most online shops provide expanded product details. It is essential to read these carefully before making your purchase as they often provide important information regarding the product, i.e. accurate dimensions, ingredients or compatibility in the case of electronics etc.
Secure Payment Method For Online Shopping
While most websites accept both credit and debit card payments, I recommend using a credit card, as it offers you more protection. The reason is that a credit card is an extension of credit from the bank, and you have protection from theft or fraud. When using a debit card, the money is drawn directly from your bank account, making you more vulnerable to hacking.
I hope you have found my Tips For The Best Online Shopping Experience helpful.

Images
Image Source: Nataliya Vaitkevich Pexels.com
©2010 – 2022 Inspired Living SA and Fiona Rossiter. Please do not use any images featured on this website without written consent from the copyright holder and owner.

Disclosure & Disclaimer
This post was created in collaboration with Superbalist. All information and prices are deemed accurate at the time of publication.