Tucked away in a secluded valley in Stellenbosch, you will find Middelvlei Wines. A strong sense of tradition and a true passion for wine is the heartbeat that drives this family-run farm.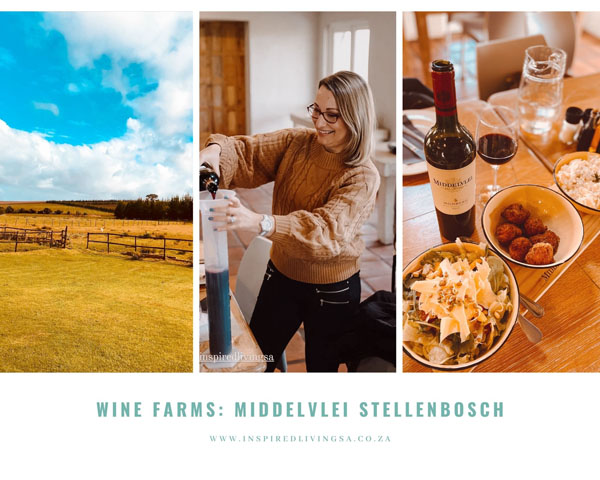 Ben and Tinnie Momberg are at the helm of running Middelvlei Wine Estate. They apply the knowledge passed down to them through three generations of winemaking to produce wine of exceptional quality.
Middelvlei, known for its hospitality and special farm atmosphere, offers a personal, unforgettable and authentic Stellenbosch Winelands experience for the whole family.
This was my first visit to the Middelvlei wine farm! The stunning view of green pastures, rolling hills and vineyards that greet you on arrival is breathtaking.
Wine Blending at Middelvlei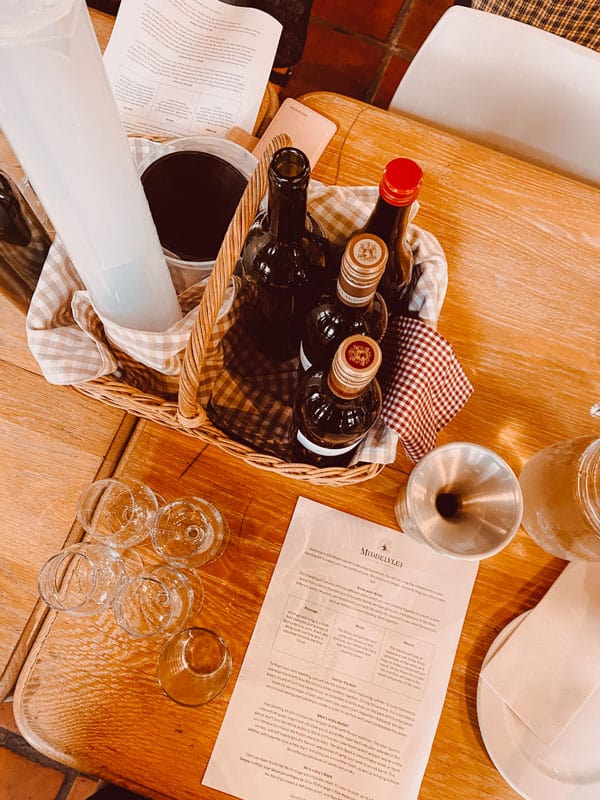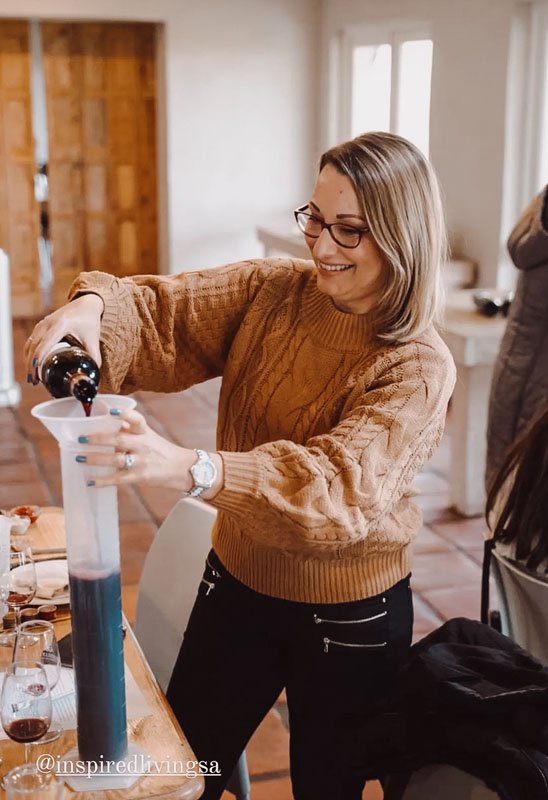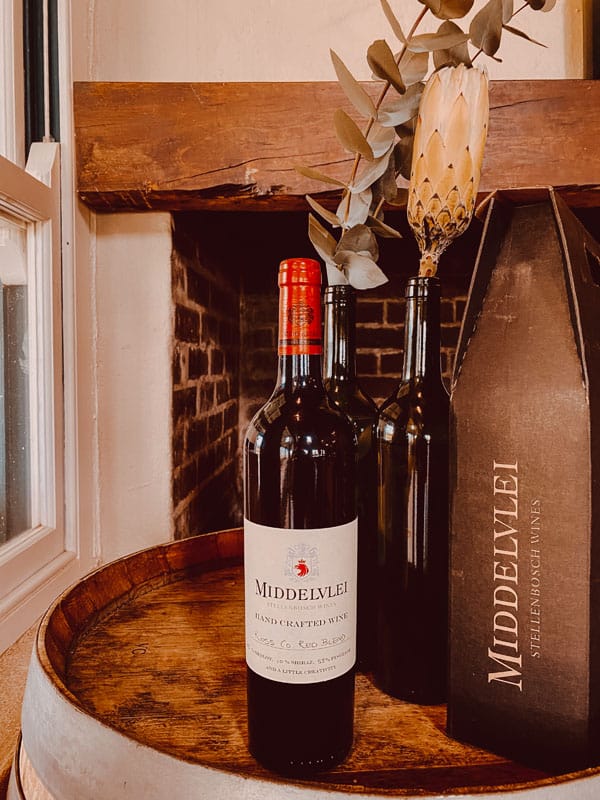 Wine blending was the first thing on our agenda – a fun and somewhat competitive experience.
This unique wine blending experience allows you to create a personalised bottle of your own wine to take home. Your kit includes a selection of blending components with the challenge of creating your own blend. In addition, you will receive their famous freshly baked Potbrood and homemade Snoek Pâté.
The blending experience is available on Saturdays and Sundays at the cost of R250 per person, and booking is Essential.
Boerebraai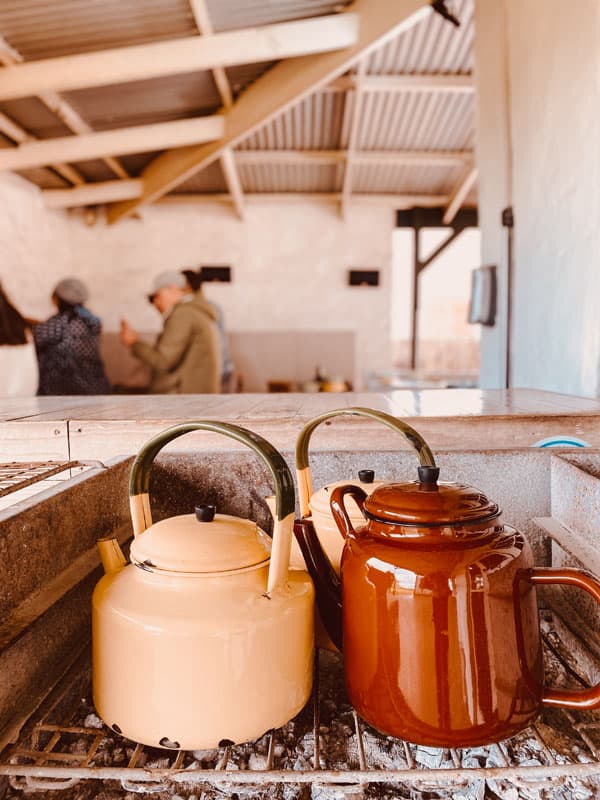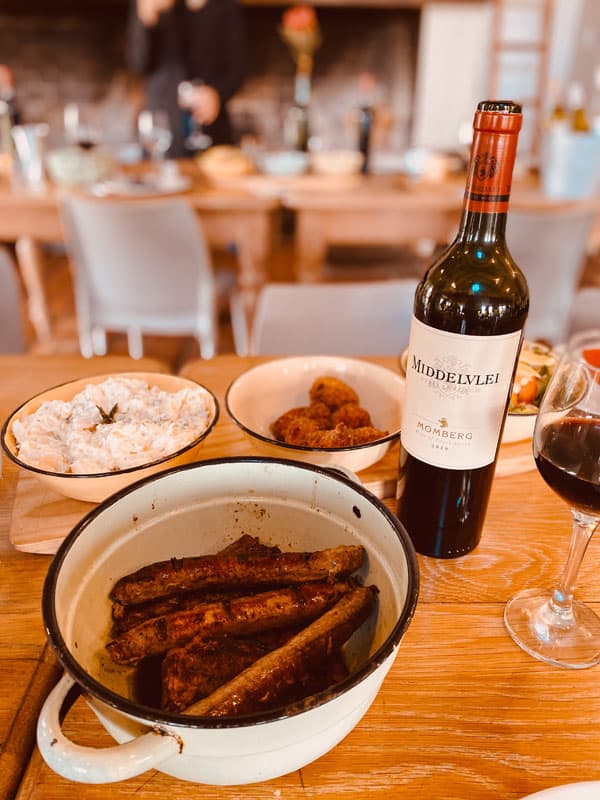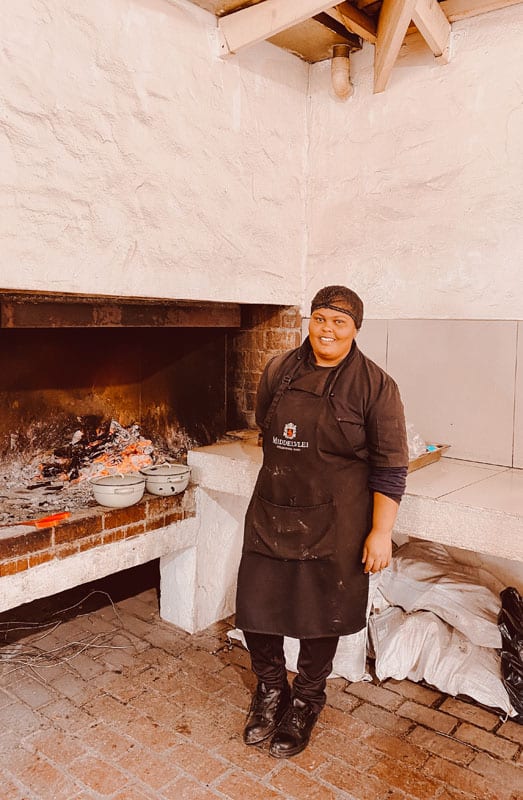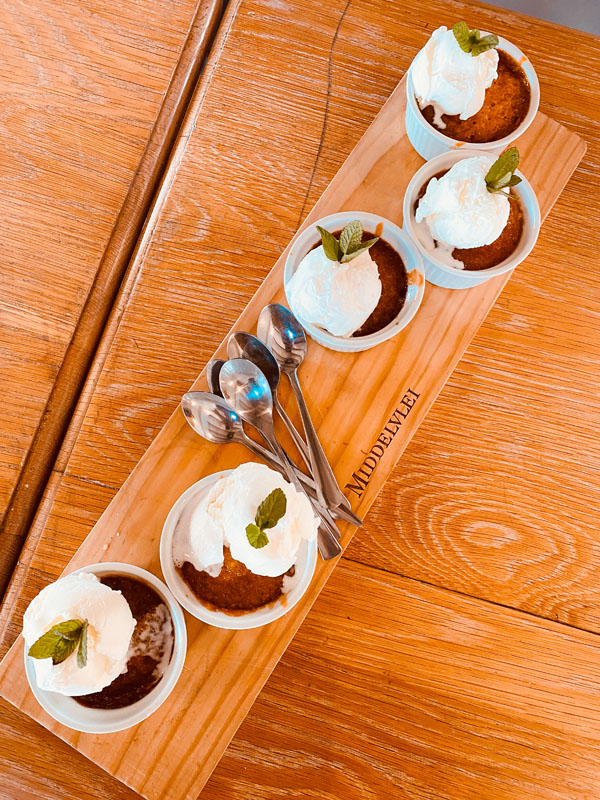 Wine blending was lots of fun, which I highly recommended if you visit Middelvlei! After that, we were treated to their popular Boerebraai lunch, a unique barbecue experience.
Having a "braai" has become an integral part of our South African culture. The braai, however, has evolved into a unique South African social event, with family and friends gathering together to share good food and wine, creating a memorable experience.
Middelvlei has taken this social event to the next level! Their resident braai master Pinkie prepares your chops, boerewors and chicken kebabs to perfection as you sit back, relax and sample the superb Middelvlei wines on offer. Not to forget Ouma Annie's pumpkin fritters and the most delicious potato salad, which are the perfect accompaniments to the meal.
The Boerebraai lunch is available on Saturdays and Sundays at the cost of R265pp; booking is essential.
Middelvlei Wine Tasting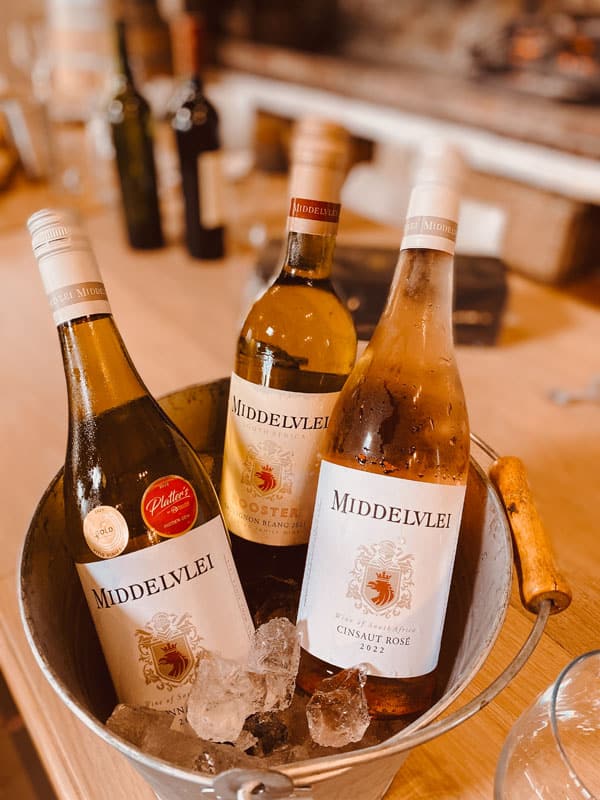 The wine tasting centre is open for wine tasting and sales from Monday to Sunday.
A tasting of 4 wines is R60.00 per person, which can be enjoyed inside the tasting centre or on the veranda with farm views. You can also add a traditional culinary treat, of Potbrood and Snoek pâté, for an additional R50.00 per person.
Additionally, they offer a Tapas and Wine Pairing or a Braaibroodjie and Wine Pairing.
In Closing
All in all, a visit to Middelvlei is highly recommended! It is a fun day out for the whole family.
Location and Contact Details
Middelvlei Wine Estate, Flamingo Street, Stellenbosch, 7600. For Reservations, call +27.21 883 2565 or email [email protected].