La Petite Ferme, Franschhoek's Luxury Cape Winelands boutique hotel and wine estate, has just unveiled its newly refurbished Manor House Suites. I was fortunate to be invited to enjoy a 24 Hour stay at this stunning Vineyard Retreat to experience their new accommodation.
La Petite Ferme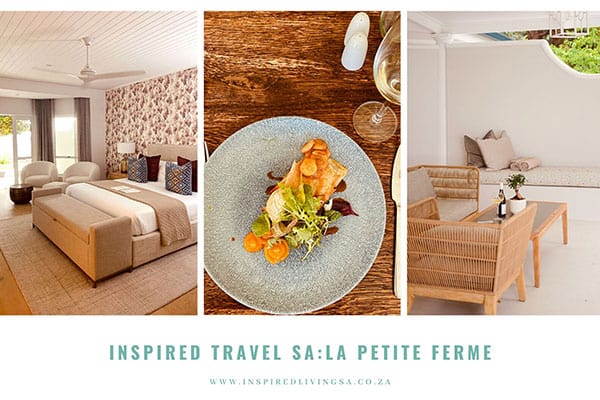 La Petite Ferme has always been one of my favourite romantic venues in Franschhoek, whether for a delicious lunch or an overnight getaway. Part of the attraction for me is the most breathtaking views of the Franschhoek valley and the surrounding mountains seen from the estate.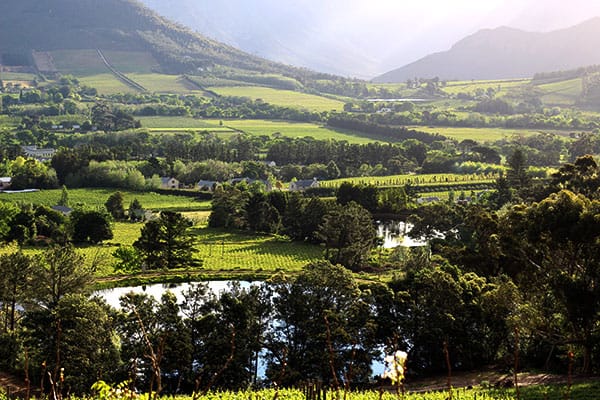 La Petite Ferme – Manor House Suites
The exciting new luxury accommodation offering complements the existing and popular Vineyard Suites. Four months of extensive renovations saw the four suites of the estate's historic Manor House on the Franschhoek Mountain being completely overhauled, as well as the addition of a fifth suite.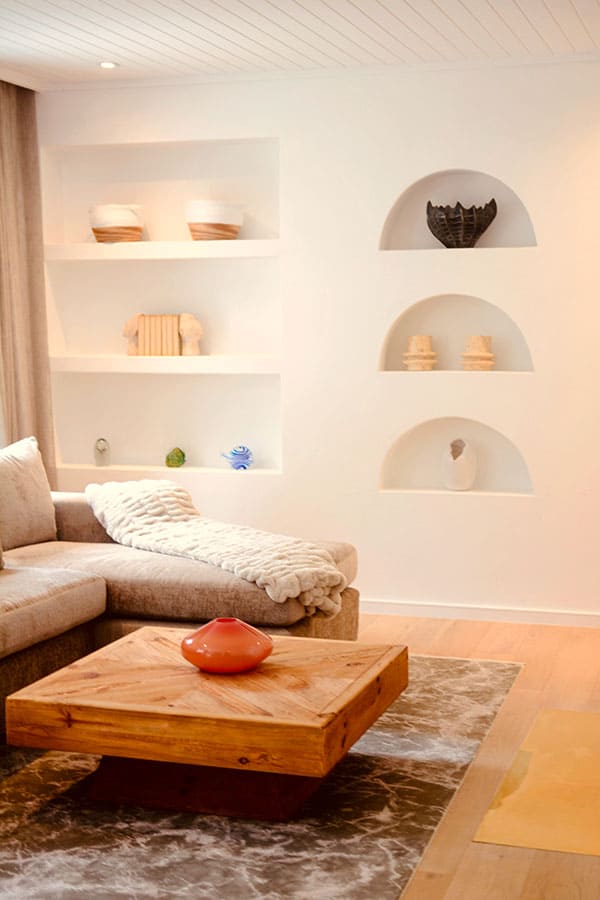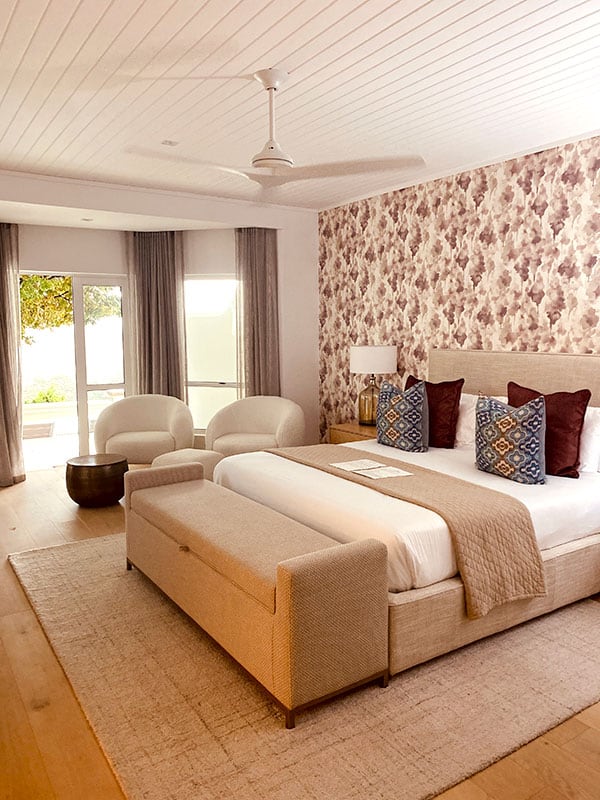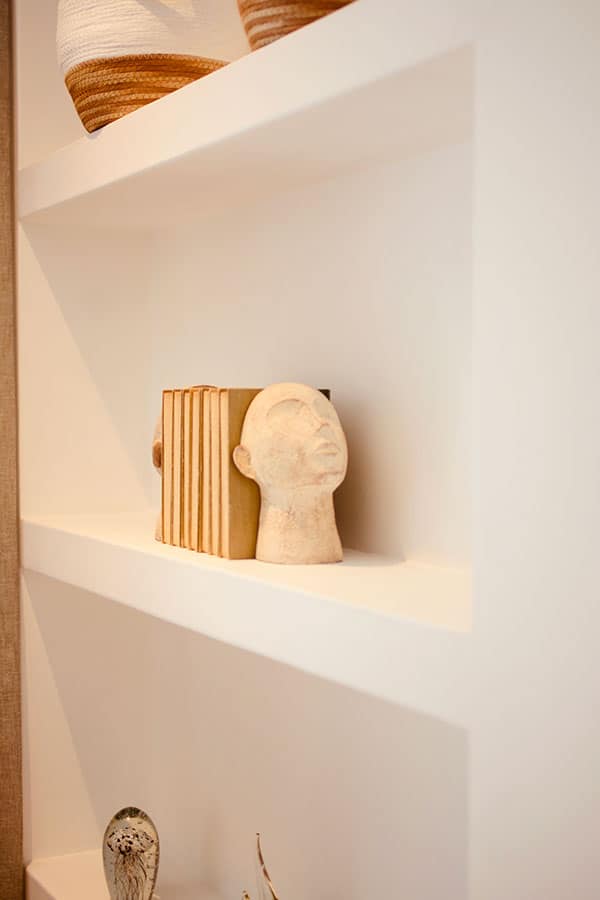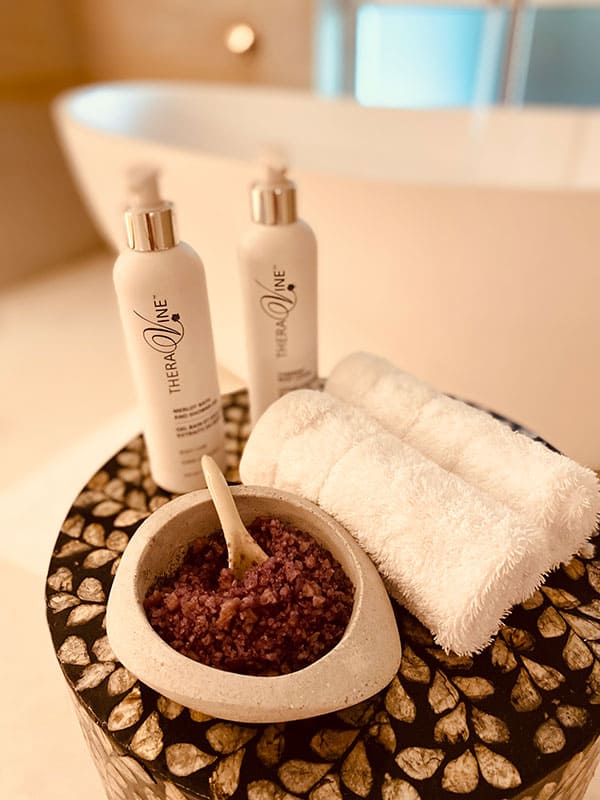 The newly refurbished interiors are contemporary and upmarket, with crisp white ceilings, modern aluminium window frames, new flooring and stunning decor. In addition, the bathrooms in the Manor House Suites received a complete makeover, incorporating top-end luxury fixtures and fittings. All suites also have underfloor heating in the bathrooms, heated towel rails, Wi-Fi, smart televisions, and air conditioning.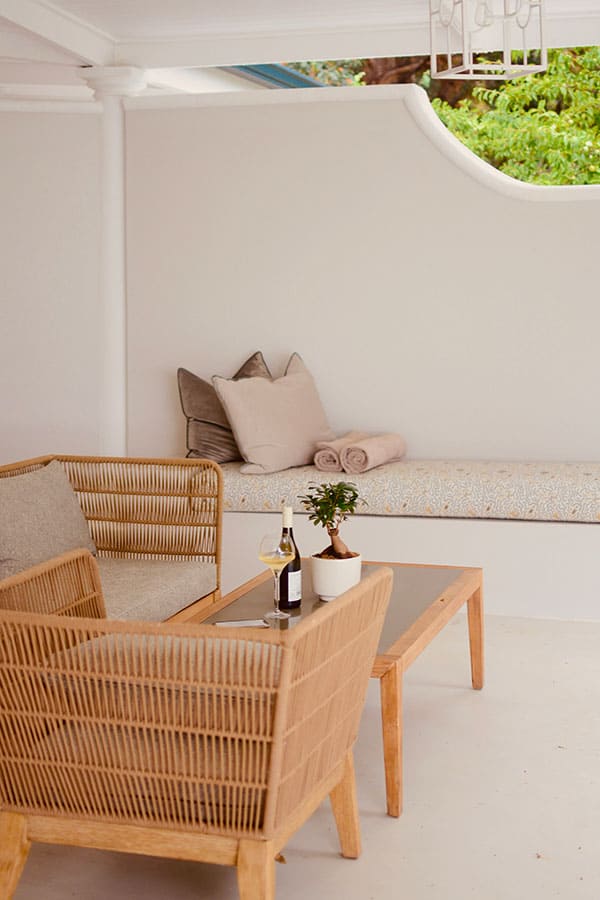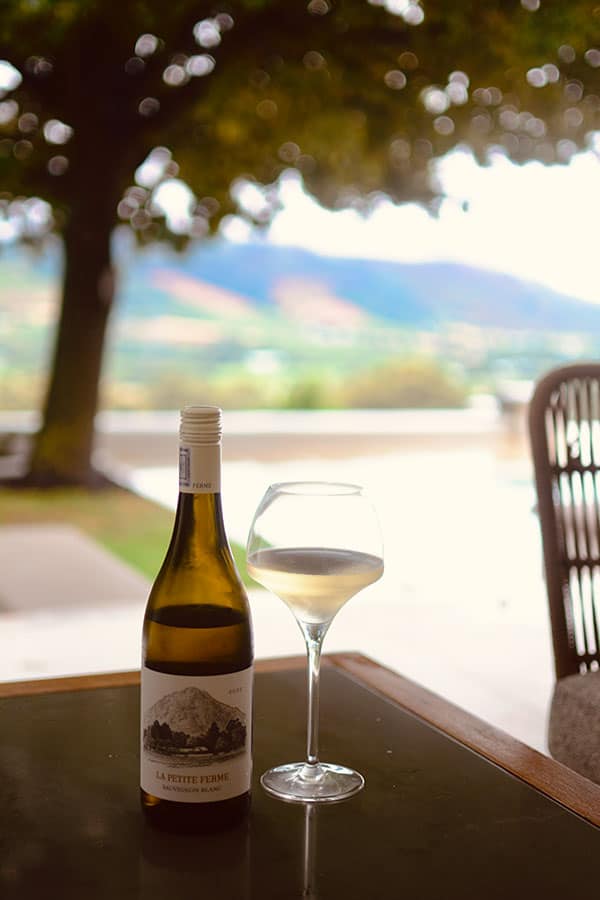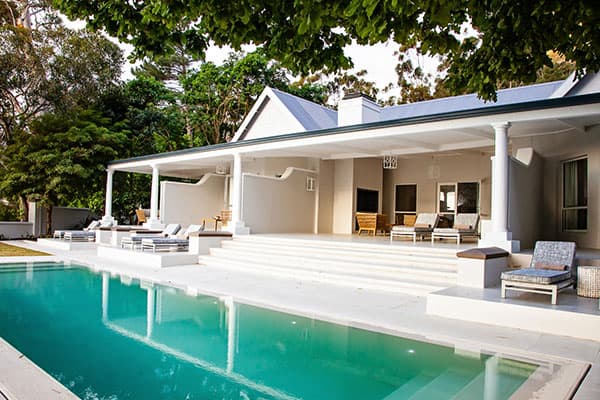 Each suite opens onto its own private terrace, which is spacious and modern, offering an outdoor luxury of international standards with majestic views of the mountains and vineyards.
The suites have been named John & Carol, Foufi, Helene, Andre and Sryani in honour of the special people who have inspired the owner of La Petite Ferme.
In addition to the Manor House Suites, La Petite Ferme offers accommodation in the equally luxurious Vineyard Suites. These are contemporary and upmarket, with a modern look and feel. All of the Vineyard Suites boast a private terrace with a plunge pool.
La Petite Ferme – The Restaurant
As well as accommodation, La Petite Ferme produces world-class hand-crafted wines and is home to an award-winning restaurant. The restaurant serves country cuisine with a fresh contemporary touch.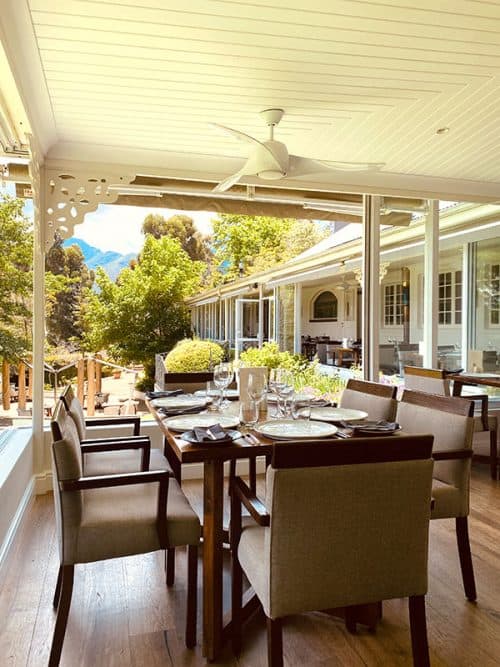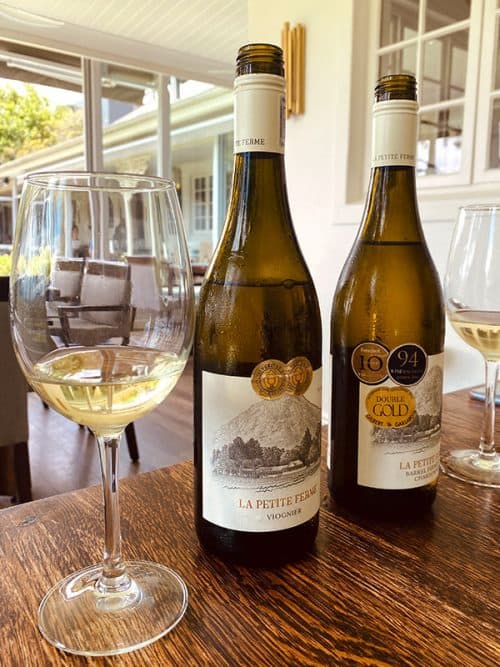 During my stay, I enjoyed a delicious wine-paired lunch, a fantastic dinner, as well as a scrumptious breakfast. The seasonal menu showcases wonderful local flavours with ingredients from the area.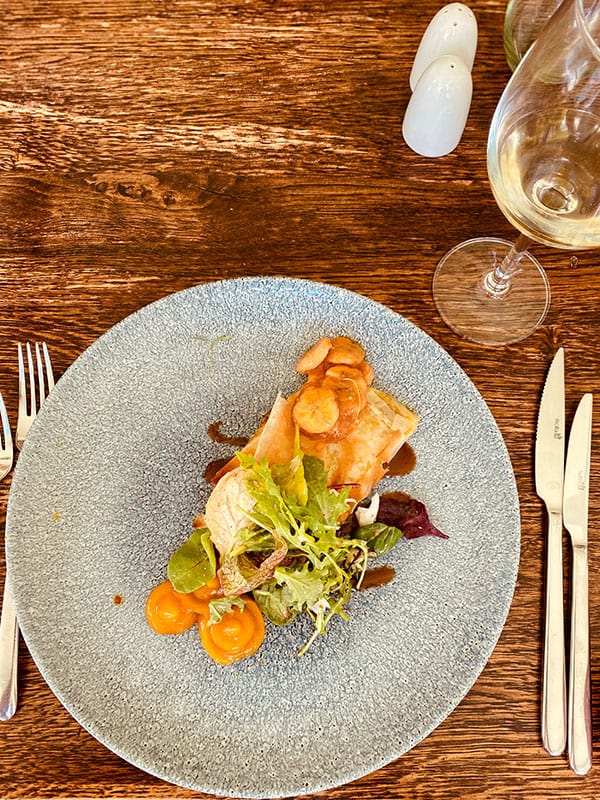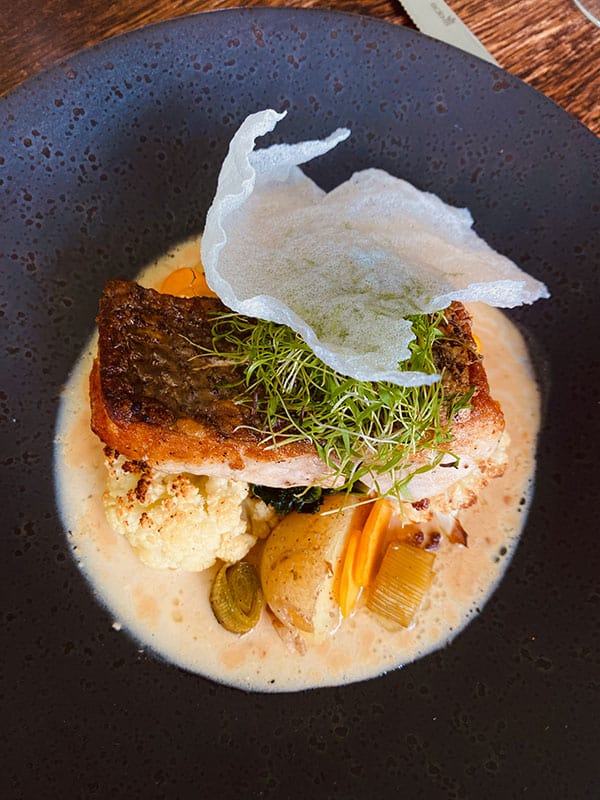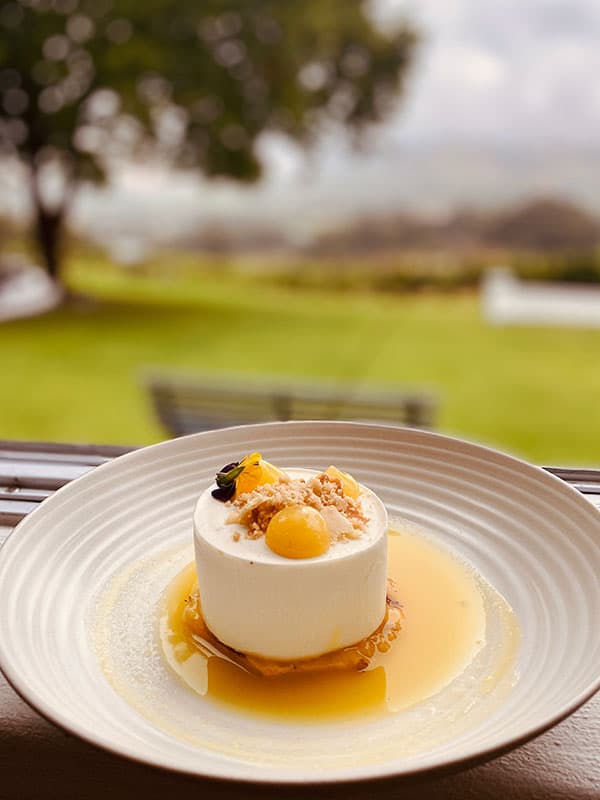 Menu highlights included the Bobotie Parcels, with banana chutney, coriander, baby leaves, toasted coconut shavings, mustard jus, turmeric gel, verjuice dressing and spring onion and the Line Fish, with braised leek, wilted kale, tarragon potatoes, braai cauliflower, pickled, butternut and verjuice beurre blanc. Not forgetting a delicious Coconut Semifreddo, with grilled pineapple, chilled pineapple soup, pineapple gel and hazelnut and coconut crumb, I enjoyed for dessert!
La Petite Ferme – The Location
Franschhoek is the ideal location for a weekend or even one night away, as it is less than a 90-minute drive from Cape Town. If you are planning a holiday to the Western Cape, I highly recommend adding this Wineland's Town to your itinerary.
La Petite Ferme is situated less than a three-minute drive from the centre of Franschhoek, which offers a host of fantastic experiences, from food and wine to art galleries and shops. If you are feeling energetic, I recommend a brisk walk into town for an early morning coffee.
This stunning location is the perfect getaway for both summer and winter escapes.
Contact Details & Location
Contact via telephone or email: Restaurant reservations +021 001 6470 or email [email protected]. Accommodation reservations Tel: +021 001 6470 or email [email protected].
Location: Franschhoek Pass Road, PO Box 683, Franschhoek, 7690, South Africa
SA Resident Rates
La Petite Ferme offers South African Resident Rates upon request.
Images
©2010 – 2023 Inspired Living SA and Fiona Rossiter. Please do not use any images featured on this website without written consent from the copyright holder and owner.
Disclosure & Disclaimer
I enjoyed a complimentary stay and meals as a guest of La Petite Ferme. All opinions, content and images are the property of Inspired Living SA or Fiona Rossiter unless otherwise stated.