Today I am bringing you news about a fun new festival, happening in Cape Town, it is something exciting for families and friends alike! It is the first ever FamFest, which takes place in Constantia, on Saturday April 27 2013. You can expect the beautiful sounds of a music festival and the wonderful goods of a market, with the added spectacle of a circus and you are still only half way there.
Director and Co-founder of 4Leaf Agency Frankie Hannigan, a father of three young boys, imagined FamFest into existence with children at the forefront and the festival prides itself on being 100% child-friendly.
Taking place on the Claremont Cricket Club fields in Constantia (next to Virgin Active Gym), the festival gates open at 10 am and close at 9pm, after the screening of a family-movie at an outdoor-cinema.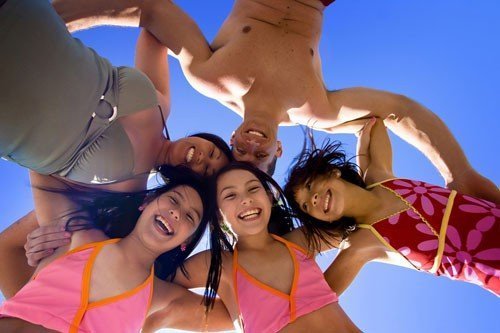 FamFest has four zones – a Kids Zone, a Teen Park, a Chill Out Area and the Main Stage – which flow seamlessly into each other. The Kids Zone, staffed by child minders, offers fun activities and entertainment for younger children. The Teen Park will include an acrobatic show, break dance demos and lessons, gladiator jousting, a mechanical rodeo bull, bouncy horse racing, Foosball and Air Hockey tables. There will also be a partly shaded Chill Out Area where families can relax and re-energise.
K, Ray and the Bird and the Rob Thompson Trio are two of the confirmed bands to light up the Main Stage – suitable for adults, this zone includes fully stocked bars with a great selection of wines.
The drink stalls are geared towards the youngsters including a selection of juice stalls, ice tea providers and slush puppy machines. Keeping food options simple, FamFest offers good old-fashioned, hearty selections to keep both young and old going.
Health, Safety and Security are paramount and every child is given a wristband on entry, with parents/guardians asked to write their telephone numbers on the wristbands. There is a clearly visible meeting point, with announcements made throughout the day to ensure smooth operations. There is also on-site medic.
We are very excited to be giving away a "Family Pack" of tickets to FamFest, to one lucky reader, which includes 2 x Adult Tickets (Including a cinema ticket)  and 2 x Under 18's Tickets (Including cinema tickets).*
To win these tickets please pop over to our Facebook Page and post: "Win FamFest Tickets from @4LeafAgency and @Supermomblog" – remember to tag yourself so that we can contact you if win! Or if you are not on Facebook the tweet: "Win FamFest Tickets from @4Leafagency and @supermomsablog" The winner will be announced next week Thursday.
Tickets are also available from Quicket, however there will be limited tickets at the gate on the day. Tickets for the Open Air Cinema Screening can be purchased separately to the festival ticket or as a package.
Visit the FamFest website for more information. Alternatively contact 4Leaf Agency on (021) 462 1529.
*Disclaimer: Anyone may enter to win the FamFest tickets but please be aware that the event is taking place in Cape Town, therefore the winner will need to be in Cape Town at the time of the event. Super Mom Lifestyle or 4Leaf Agency are in no way responsible for transport to or from the event.