As a woman and especially as a mom I find great pleasure in treating myself to some sort of beauty treatment, be it a facial or a hot stone body massage – I am generally not too fussy. The only thing I am not too keen on is an Indian head massage – I had one when we stayed in Mauritius and the experience still plagues me; I have a bit of an issue with someone massaging my head for some bizarre reason.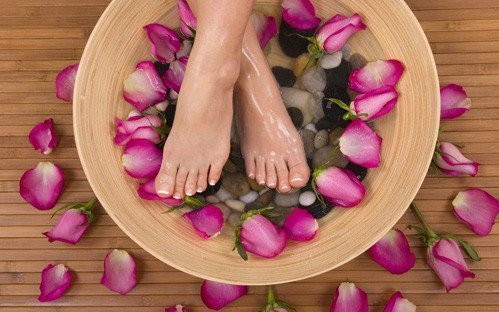 Just the thought of having a full body massage makes me instantly more relaxed and let's face it in our frantic lives relaxing is not on the top of the list. We really need to take better care of ourselves and what better way to do it, than taking time out and enjoying a bit of R & R.
I have visited various spas in the Cape Town area over the years and I thought I would share a few of my favourites with you. Along with some that I would still like to try.
My Featured Day Spa's:
I have chosen to feature two day spa's – the first one, N'rgy Skin Spa, is my local "go to", whenever I need a bit of pampering or some "me-time". The second spa, Elements on Kloof, is new to me but I love the vibrant feel of the spa and it is on the top of my list of cool places to try. Which will be sooner than later, as they have very kindly given me a complimentary treatment, I will definitely report back to you afterwards! (Lucky me!)
N'rgy Skin Spa is situated in the Westlake Lifestyle Centre Tokai, surround by beautiful mountains and vineyards, overlooking the Constantia Valley. The spa's philosophy is simple – they combine the very best of science and nature to provide, you the client, with the ultimate experience of indulgence and relaxation.
They also pride themselves on providing you with a personally formulated treatments, that deliver outstanding results for the face, body and mind – creating an experience which is professional, yet intimate.
They offer a range of therapeutic treatments including their advanced signature facials and hot stone therapies to name but a few. I can also highly recommend their Pedi's and Mani's; they use Essie Nail Polish – which is my favourite!
My absolute MUST Have products – Daily Microfoliant, (to exfoliate exfoliate and exfoliate again!) The Multivitamin Capsules pumped full of Vitamin A used as a powerfirm serum and then the Agesmart Dynamic skin Recovery SPF30 Day cream to avoid sun damage. Always in my handbag is the Multivitamin Hand and Nail Cream (age spots on my hands???? NO THANK YOU!) All Dermalogica." – Dawn Alexander from N'rgy
N'rgy Skin Spa would like to offer all my Cape Town blog readers a Free BT treatment (worth R220) with every facial booked in the month of November. The BT treatment is the latest in skincare technology using a micro-current and ultrasound technology to increase product penetration, exfoliation and resurfacing. PHENOMENAL!!!! To claim this offer please quote: "Super Mom – Time To Spa", when booking your facial.

Click here for the contact details for N'rgy Spa.
Elements on Kloof in Kloof Street, Cape Town, is situated below Table Mountain, away from the hustle and bustle of Kloof Street. The décor in the spa draws inspiration from the magnificent flora and fauna in the Western Cape – wood and stone, off-set by tones of sage and moss; further enhanced by plush velvet textures.
Elements is a skin-care clinic dedicated to touch therapy and they aim to provide an experience which focuses on wholeness of body and harmony of mind and soul. They offer a wide range of skin-care treatments, as well as touch-intensive treatments such as Hot Stone Massage, Aromasoul and Indian Head Massage.
Our most popular treatments at Elements on Kloof are Spa Pedicures, Brazilian Waxing, Spray Tan, Massages from around the world and Non-Surgical face-lifts." – Kelly Bawden from Elements
Don't miss out! Tomorrow I will be announcing an exciting giveaway sponsored by Elements on Kloof and Super Mom!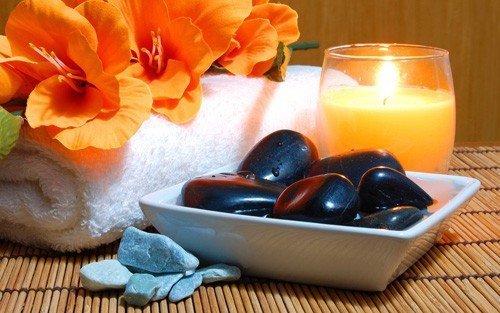 Destination Spa's
Where the experience is about more than just the spa, it is about the whole package – relaxation, luxury and complete indulgence! Sounds amazing!
The Angsana Spa at the Vineyard Hotel in Claremont is definitely among one of my favourites if not my favourite. The serenity of the beautiful garden setting is wonderfully calming for the soul.
It is designed to be a sanctuary for the inner self, to refresh and rejuvenate mind, body and soul. The spa prides itself on privacy and tranquillity which affords you the opportunity to shed your worldly cares while you are being pampered.
My hubby and I enjoyed a couples treatment there a few years ago, which I found amazing and I actually fell asleep which usually never happens to me but I guess it was true relaxation!
My favourite treatment would have to be a full body massage, followed by a pedicure – it feels like the tension just drains from your body.
Arabella Spa at the Arabella Hotel situated in Kleinmond, Hermanus, is another gem. The spa is approximately an hour's drive from Cape Town and well worth the visit, why not make a weekend of it and book a room in the Spectacular hotel. The hotel optimises grandiose luxury, with a balanced mix of modern and traditional décor.
The spa is home to the world-first "African Rainforest Experience", which my hubby treated me to, for our 10 year wedding anniversary. WOW what an amazing experience – it is a two hour sensory water and steam treatment, using African products and inspired by African rains. This is a definite must if you have not tried it yet.
We have our 15 year anniversary coming up next month so I have been dropping hints, not such subtle hints, as to where I would like to spend a night or two!!!
Camelot Spa at the Le Franschhoek Hotel in Franschhoek is located in one of the most beautiful settings, nestled beneath the magical Franschhoek Mountains. Needless to say that Franschhoek is one of my favourite places to stay, so we usually make a weekend of it – giving yourself time to enjoy the complete sensory experience – relaxation, luxury and beauty.
The spa boasts various innovative signature treatments including a Grecian Liquid–Sound Flotation Room (with sound in the water and a starry ceiling to enhance the experience), the Moulin Rouge Colour- Therapy Room (where you experience your treatment bathed in the chromo-therapeutic benefits of colour) and my favourite the Deluxe Double Treatment Suite.
My favourite treatment at the Camelot Spa was a full body hot stone massage – Heavenly!
There are so many Spa's that I have not mentioned and would still love to try! I would love to hear all about your spa experiences and get some recommendations on which are your favourites!