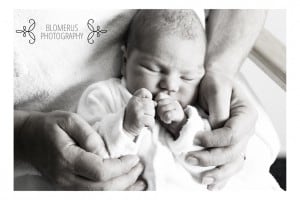 The first post in my new series  "Life Insights – Real Women.Real Life."
As parents we know the importance of capturing special memories and what is more special than the birth of your precious baby!
We all have birth stories to share; many with a great deal of drama attached others "a walk in the park". Although I remember snippets of my births, which are hazy at best thanks to strong drugs, I have all the memories captured forever, in print. I could not imagine being without these photographs to look back on, especially as your littlies grow up into not such littlies!
I must admit the concept of a birth photographer was new to me but what a wonderful thing. We make such a big deal about other momentous occasions and hire the best professional photographers, so why not for a birth? It would certainly take the pressure off of the Dad- to- be, allowing him to truly witness the moment without unnecessary distractions.
So now you ask – where can we find such a person? Well I have recently had the privilege of meeting, through the awesome medium of digital technology, a wonderful photographer who specialises in birth photography!
Her name is Marysol and she is a second generation photographer, who has her father to thank for her love of photography. She is a Cuban-American, now married to a South African and calls Cape Town her home. She herself is a mother of two.
The journeys, by which I had children, by adoption and by birth, have profoundly shaped my life and my motherhood. I know how important it is to have images of these events because I've been on the other side of the camera too. – Marysol Blomerus
What is a birth photographer?
Marisol takes photojournalism style photos documenting the following:
labour: the build-up to your baby's arrival, the location, the emotions, the story complete with all the details.
delivery: the first moments you and/or your partner see your baby
new family: those first precious hours with your child, baby weighing, bonding time, perhaps meeting other siblings and family
new-born: your only hours old infant, mindful of not over stimulating them.
I'm capturing your birth story, documenting the day you can never recreate. – Marysol Blomerus
Please visit Marysol's website, Blomerus Photography, to find out more about this amazing woman, and see more of her wonderful birth photography.
Contact Marysol for more details – Email: [email protected] or Phone: 072 285 7438 [/note]
Or to visit her website click here you can also find her on Facebook.
Images: Courtesy of Blomerus Photography