*ENTRIES ARE NOW CLOSED*
I am very excited to announce another exciting giveaway! You can win one of two wonderful Solar Jars, sponsored by Consol Glass. I recently featured the Launch of the Solar Jar, on my blog, it has become a rather popular decor product, and it is one of the MOST BEAUTIFUL Objects IN SA 2012 FINALISTS.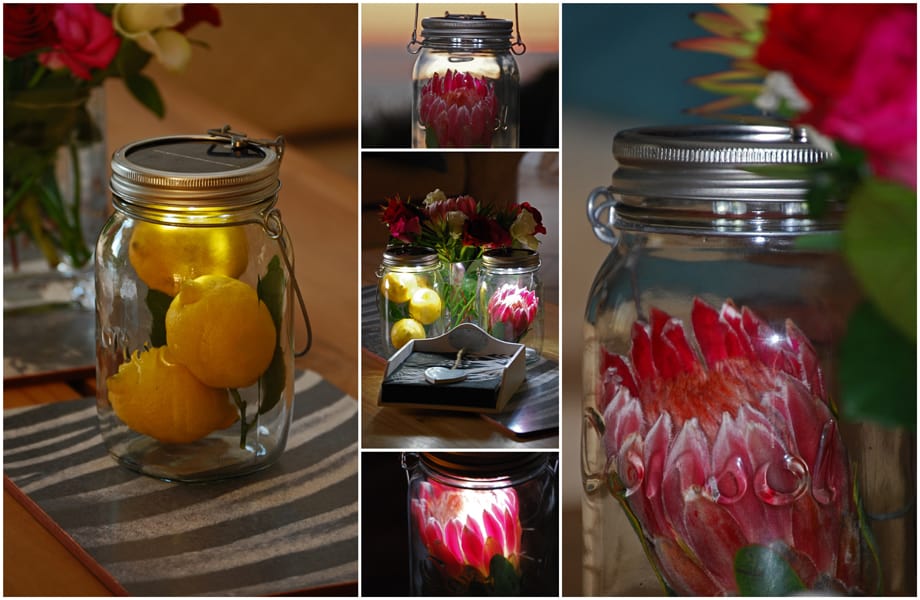 The Consol Solar Jar
The Solar Jar is made up of a solar-powered light, housed safely in the classic Consol jar. The lid, fitted with solar-powered LED lights, also has solar panelling. When placed in sunlight, these panels power the LED batteries for up to six hours before recharging. It also has a switch on the lid for the user's control, making the Jar energy-efficient and safe to use.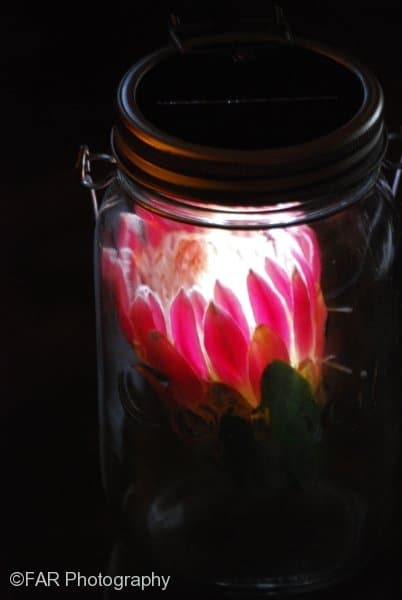 The Solar Jar is perfect for alfresco dining, romantic dinners, camping or in fact any outdoor activity that needs soft, safe lighting. You can have so much fun with it creating new and innovative lighting solutions. See a few of my latest fun creations above, using the Solar Jar.
To win one of these fab Solar Jar's you will need to "like" both Super Mom Blog and Consol Glass on Facebook and leave a comment on Super Mom Blog to say you have done so. For extra entries see below.
So just to make sure you know what to do:
 "Like" Super Mom's Facebook page *(This step is mandatory)
 "Like" Consol Glass's Facebook page *(This step is mandatory)
 Leave a comment stating that you have completed the above steps; along with your details in the comment section below this post (please include your email address)*(This step is mandatory)
For Extra Entries:
Follow Super Mom Blog on Twitter *(Earns you one extra entry)
Follow Consol Glass on Twitter  *(Earns you one extra entry)
Please leave one additional comment after each of your extra entries!
This giveaway will run from the 28th February 2012, until midnight on the 13th March 2012. The winner will then be selected and announced on my blog on the 15th March 2012. They will also be notified by email that they have won.
All Images: ©FAR Photography