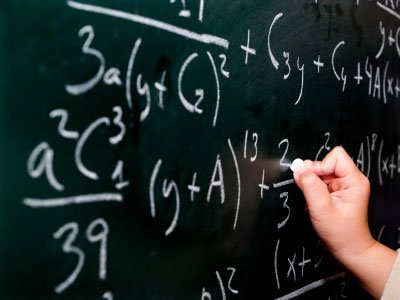 SA Maths Challenge
Schools, classes and individuals are once again invited to compete in another exciting and educational SA Maths Challenge due to take place on the 18 and 19 September. The internet-based challenge, which is free to all learners from Grade R right through to grade 12, enables anybody to take part in real-time maths challenges powered by the Mathletics platform. Here they can put their best mental arithmetic skills against other students from around the world. Not only will the top performers go into the selection process to become Ambassadors of the World Education Games 2013 but there are lots of other exciting prizes up for grabs for the top students, classes and schools in each category.
The challenge is run in conjunction with 3P Learning, the founders of World Maths Day, and encourages learners from all over the country to practice hard to break the South African record for the largest online maths competition in the country. Rob Masefield, SA General Manager for 3P Learning says that in line with the goals of our education departments, this challenge is an ideal way for teachers to inspire learners by letting them do something different and inspiring with Maths.
The competition is very popular as it encourages learners of all ages, backgrounds and abilities to have a go at maths in a fun, interactive and accessible way and at a level which is suited to their varying abilities. They can improve the speed and accuracy of their maths in a fun interactive manner. Best of all participation in the competition is free – all students need is internet access, says Masefield.
Registration for schools is already open and students need to register before the night of 17 September. There are two distinct stages. Each day runs from midnight to midnight. The free practice session for learners commenced this week on 3 September allowing them the opportunity to hone their skills before the big event. Learners and teachers can go to www.samathschallenge.co.za to register and take part.
The first day is a Curriculum Maths Challenge where students are set a special challenge curriculum course, suitable for their age group. "This tests the students' knowledge of Maths concepts, "says Masefield. The second day is where the fun really starts and here students compete in a live maths challenge. In sets of 60 seconds they play mental arithmetic races with other students from across the world. "Not only does this test their concept knowledge but also their speed," says Masefield.
Masefield confirms that students already licensed for Mathletics or Spellodrome need not register and can automatically participate in the challenge by signing in to www.samathschallenge.co.za and using their existing user name and password.
In the 2011 South African competition nearly 50 000 students were eligible to compete and it is anticipated that the response this year will be even greater. "So come on, learners, register and get practicing!" encourages Masefield.
Super Mom Blog is giving away a R500 Exclusive Books voucher to one lucky student, you can enter the voucher giveaway yourself or get your mom or dad to enter for you! All you need to do is answer the simple question below, tell us what grade you are in and you could be spending that voucher at Exclusive Books!
All you need to do to win the R500 Exclusive Book Voucher is answer the simple question below:~
Who are the current top 3 students in the SA Maths Challenge – click here to find your answer. Remember to leave a comment with your answer and your grade in the comment section below!

Please tweet about this to let you friends know – Enter the #SAMathsChallenge and Win a R500 Exclusive Books Voucher on @supermomsablog ! Or post about it on Facebook!




Competition Details and Disclaimer:

The Maths Challenge Competition will run from 12th September 2012, until midnight on the 16th September 2012. The winner will then be randomly selected and announced on Super Mom Blog. The winner will also be notified via email that they have won.
The winner will receive a R500 Exclusive Books Voucher.
Please leave a comment on this blog, below the post, stating that you have completed the above; along with your details in the comment section below this post (please include your email address). If you do not complete this step your entry will not be valid.
Conditions of entry: Anyone may enter this giveaway but please advised that prize will only be shipped within South Africa. The prize may not be exchanged for cash.
Any person/s who have won a competition on Super Mom Blog in the last 3 months are not eligible for entry.