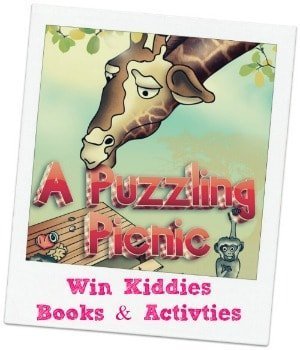 Beyond Potential
As a parent I know how important it is to hone my child's skills and provide him or her with the best possible tools to enhance their potential and a give them the best chance, at achieving success in this life! Last week I introduced the Beyond Potential program to you – "Beyond Potential" is a group of ex-teachers (and present parents) who understand too well the rigours of modern parenting. They have created an innovative programme with the specific aim to help parents and teachers in their challenging task – to stimulate a child's imagination & creativity, enhance perceptual, physical and cognitive skills – while the child experiences fun, excitement and discovery!

Today I am excited to announce the start of a super giveaway sponsored by Beyond Potential! We are giving away three Activity Packs and three Story Books, as well as one set of Flash Cards. So there will be seven lucky kiddies selected as winners!

All you need to do to enter and stand a chance of winning one of these great prizes is complete the entry steps on the Rafflecopter form below and leave a comment, below the post, telling us about your budding Einstein! Please Tweet about the giveaway to let your friends know – Win Awesome Kids Books & Activities with @bpkids and @supermomsablog! a Rafflecopter giveaway
Competition Details: 
The Beyond Potential Kids Giveaway will run from 26th October 2012, until the 5th November 2012. The winner/s will then be selected via the Rafflecopter form and announced on my blog and on Facebook. The winners will also be notified via email.
Entrants need to leave a comment on this blog, below the post, stating that you have completed the above, along with your details in the comment section below this post (please use a valid email address). Your details will be used to validate your entry if you are selected as a winner.
Please be advised that if you have been selected as a winner on Super Mom Blog in the past three(3) months you are not eligible for entry.
Conditions of entry: Anyone may enter this giveaway but please be advised that the various companies sponsoring prizes on Super Mom Blog, are based in South Africa and therefore prizes will only be shipped within South Africa. The prizes may not be exchanged for cash.