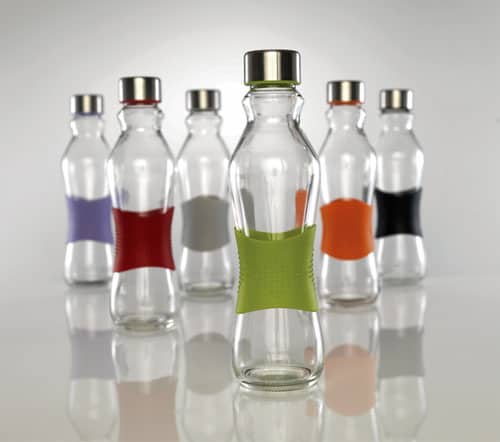 Consol Glass is one of my favourite household products. I particularly like the fact that glass, is the more eco-friendly option. Making it the more responsible choice especially, for everyday use. I have featured both their utility jars on the blog before as well as the amazing Solar Jar. Consol has recently launched a new product to the market, the Consol Grip and Go Bottle.

Consol Grip and Go Bottle
The Grip and Go Bottle is a multi-purpose glass bottle. I am always on the go and like to have a bottle of water on hand at all times. These bottles are the ideal way to keep water, juices or milk drinks tasting fresh and delicious.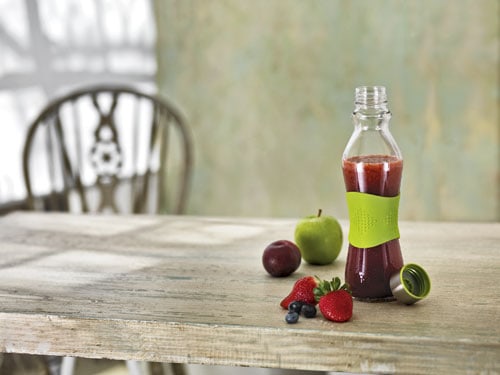 The funky 500ml glass bottle is perfect for everyday use. It has a curvy shape and easy to grip silicone sleeve, which is available in six colours (green, orange, red, purple, black, and grey). The Consol Grip & Go is ideal for those who choose to live an active lifestyle, especially moms who spend an inordinate amount of time travelling around in their cars. The bottle has been fitted with a shiny silver twist off lid, with a subtle addition of colour added to the trim of the top, to coordinate with the silicone grip. The Grip & Go bottles are as functional as they are good-looking so that you can be eco-conscious as well as colour coordinated!
The ability of glass to naturally preserve true flavour and shelf life, its clarity and its unique ability to keep its contents colder for longer, all contribute to the premium image of the product and make the Grip & Go a must have household item this summer and every season.
Product Details
The bottles retail for R21,50 from the Consol outlets in Woodmead and Stellenbosch. For further stockists information, please click here to visit their website and you can also find Consol Glass on Facebook.