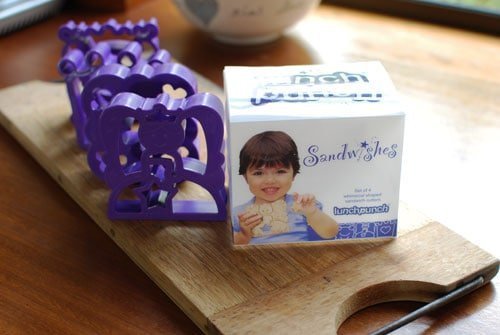 The dreaded school lunch box can be a moms or dads worst nightmare! It can be so difficult trying to find things that fussy little kiddie winks will actually eat. Well I have some exciting news about a wonderful product called Lunch Punch, by Spotty Frog SA! This fantastic new product is special, easy, fun and healthy: Now you can cut off that unappealing crust and transform your kiddies sandwich into a healthy, fun, interactive and educational experience.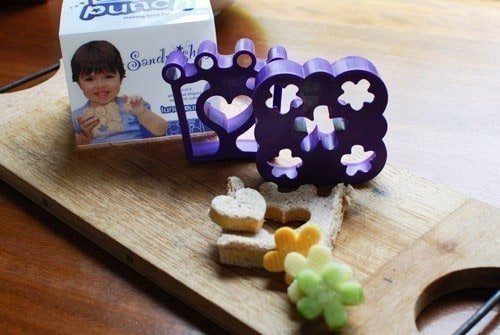 It is an awesome source of inspiration to create lunch items that will actually encourage your kids to try new things and really enjoy lunch time but wait there is more – it is fun for moms too! I had a great time cutting shapes out of cheese and cucumber! There are so many options when it comes to getting creative with you Lunch Punch and you can get the kids involved with making their own lunch or even using the cutters to make cookies or cut fruit, there are endless possibilities!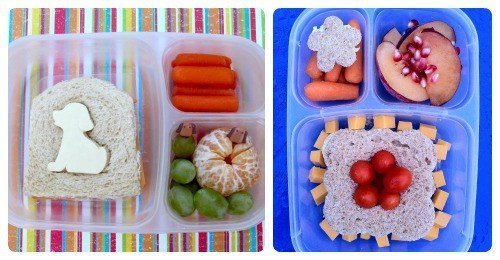 The Lunch Punch® is
BPA FREE
Phthalate FREE
PVC Free and lead FREE
Made from FDA certified food-grade plastic
100% recyclable (includes packaging)
Kid friendly and dishwasher safe

I am super excited to announce that we are giving away 4 Lunch Punch Sets(see the sets above), to 4 lucky readers. They are valued at R200 per set ! Perfect timing for back to school and preparing all those school lunches! All you need to do is complete the entry form below and share the love on Facebook or Twitter, please share and tell your friends and family about the giveaway! Something along the lines of "Make Back to School Fun with @SpottyFrogSA and @Supermomblog ". Please remember to comment below with your lunch box tips and tell us which Lunch Punch set you would love to have!
Competition Details:
 The Lunch Punch Giveaway will run from 17th January 2013, until the 25th January 2013. The winner/s will then be selected via the Rafflecopter form and announced on my blog and on Facebook. The winners will also be notified via email.
Please leave a comment on this blog, below the post, stating that you have completed the above, along with your details in the comment section below this post (please use a valid email address). Your details will be used to validate your entry if you are selected as a winner.
Conditions of entry: Anyone may enter this giveaway but please be advised that the various companies sponsoring prizes on Super Mom Blog, are based in South Africa and therefore prizes will only be shipped within South Africa. The prizes may not be exchanged for cash. 
By entering this giveaway you agree to all the rules and regulations stipulated on the Super Mom Lifestyle Website and on the Rafflecopter entry form.