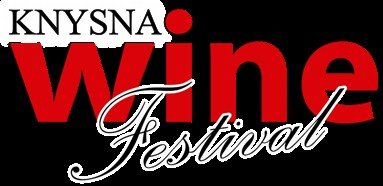 Hi guys have been blogging about the Pick ñ Pay Knysna Oyster Festival over the past few weeks, which is happening next month from the 28th June to the 7th July! Well I am excited to let you know I have two tickets, worth R100 each, to giveaway to one lucky reader for the Knysna Wine Festival!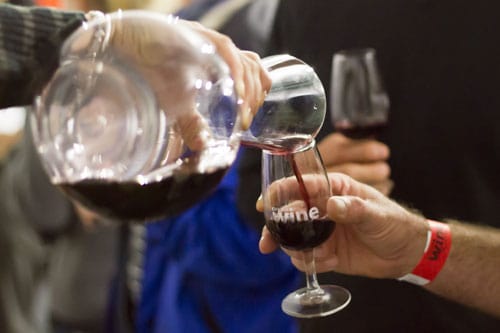 The Knysna Wine Festival is the Garden Routes, Premier Wine Event and will once again be taking place during the Pick n Pay Knysna Oyster Festival on the 1st and 2nd of July. The event will showcase up to 50 of South Africa's best wine producers and promises to be bigger and better than any of the previous events to date. These wines will all be available for tasting and purchasing at special event prices.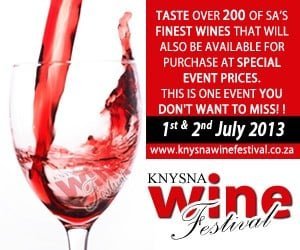 If you would like to be a winner simply sign up to our mailing list below and give a shout out on Twitter " @inspired_lifeSA I want to go to the #knysnawinefest happening at the @oysterfestival ". Also do not forget to leave a comment with your details below!
To recap:
Sign up to the mailing list here:
Subscribe to our mailing list
Tweet:" @inspired_lifeSA I want to go to the #knysnawinefest happening at the @oysterfestival "
Leave a comment below the post with your contact details.
Competition Details:
This Competition will run from 31st May 2013, until the 14th June 2013. The winner/s will then be randomly selected and announced on my blog and on Social Media Platforms. The winners will also be notified via email.
Please complete all the necessary steps stated above, to ensure that your entry in processed correctly (please use a valid email address). Your details will only be used to validate your entry and inform you, if you are selected as a winner.
Conditions of entry: Anyone may enter this giveaway but please be advised that unless otherwise informed, the companies sponsoring prizes on Inspired Living, are based in South Africa and therefore prizes will only be shipped within South Africa. The prizes may not be exchanged for cash. Products are all new full sized products received for review or brand feature purposes.