I am yearning for spring to arrive in earnest but it we have cold gloomy weather in Cape Town today! I have decided I will not let this dampen my spirit – I will rather find comfort, in scouring the latest spring/summer fashion collections. One in particular, which caught my eye, is the Nicole Miller Ready To Wear Spring 2014 Collection!
Nicole Miller Ready To Wear Spring 2014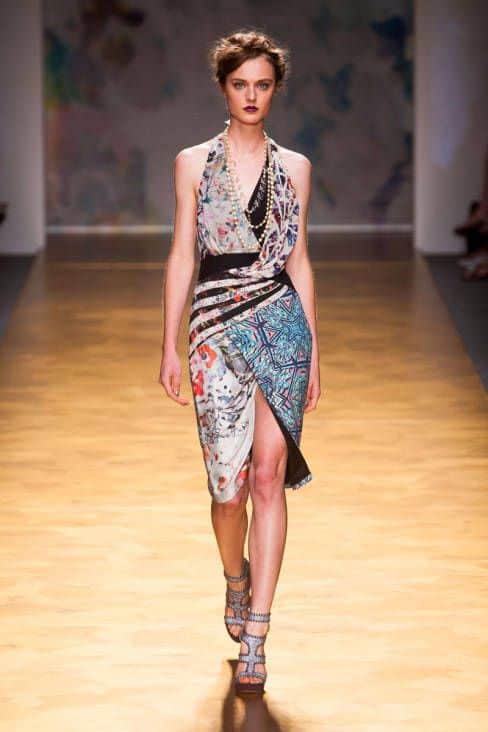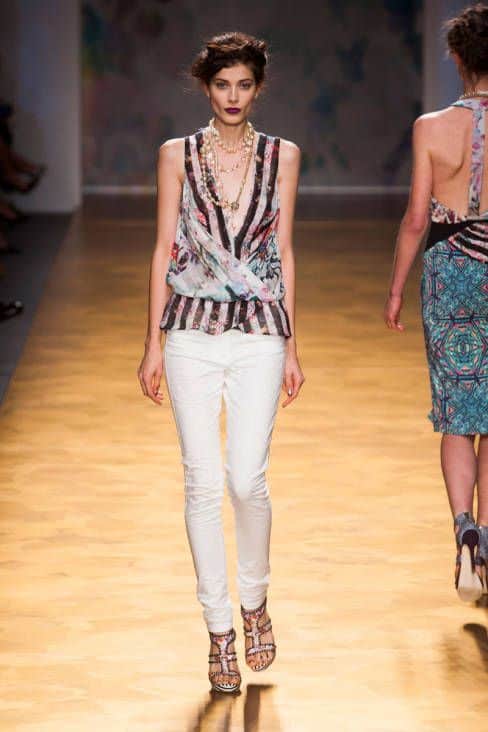 Designer Nicole Miller presented her Spring 2014 collection on Friday showing a lighter side with a fun take on Versailles and what she called the "storming of the chateau." She even closed out the show with the song "Girls Just Want to Have Fun. ~ Fox News
I love her use of patterns and different textures – from soft billowing fabric, to the more masculines lines of embroidery-embellished jeans, giving an overall fun but sexy look.
She also mixed it up a bit with colourful hair,  milkmaid braids and feminine makeup, with pops of bold berry lips, by MAC.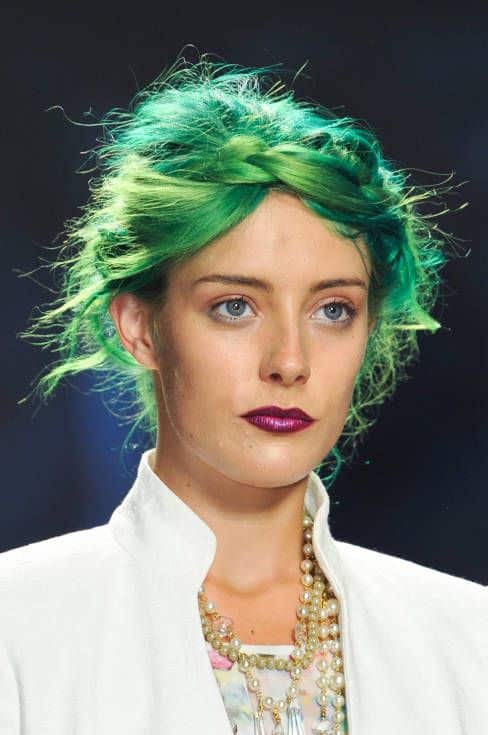 Not to forget the accessories – gorgeous clutch bags with metallic embellishment, as well as the super sexy heels strutting down the runway!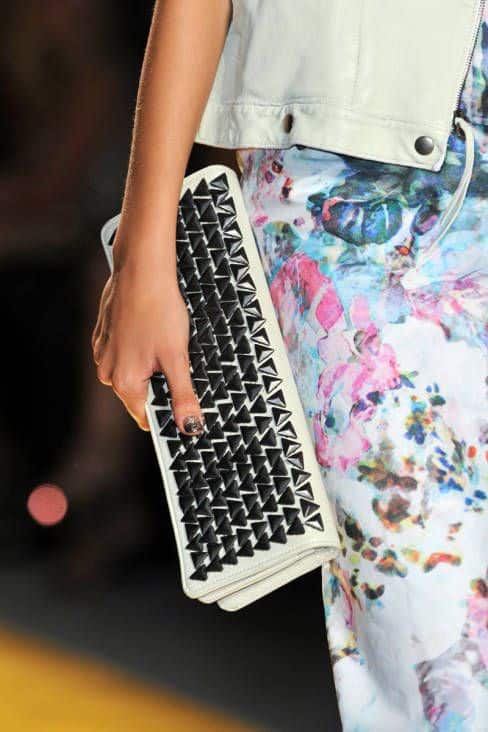 Image Source: Hair & Makeup, Fashion & Hair & Makeup