The stripe fashion trend is still alive and well in 2013, yet it always amazes me how little of it I have in my own wardrobe! I know it is not one of the easiest trends to wear and much like floral, you can get it horribly wrong but if you get it right it can look so awesome! It is definitely a trend that will get you noticed. Just remember to get the balance right, especially when it comes to the size of the stripe, it is so important to find out what flatters your figure!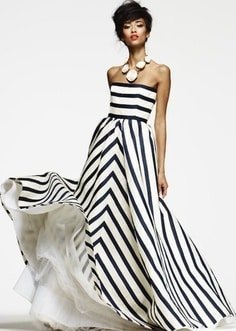 I have made it my mission this summer to add stripes to my wardrobe and I have already had success with a cute blue and white striped vest, from YDE, which has a bit of sparkle on the shoulder and neckline. I bought it for a "blue & white function" I attended last week and paired it with white skinnies, my blue Zara blazer and a pair of sexy heels – very chic 🙂
I thought I would share some of my favourite ways to wear stripes. How to rock stripes – from runway chic to everyday casual.
I personally love monochromatic stripes, either black and white or navy and white, which can look super sexy if you add just a pop of red to your outfit, either shoes, a bag or even a red belt as you see in the image above.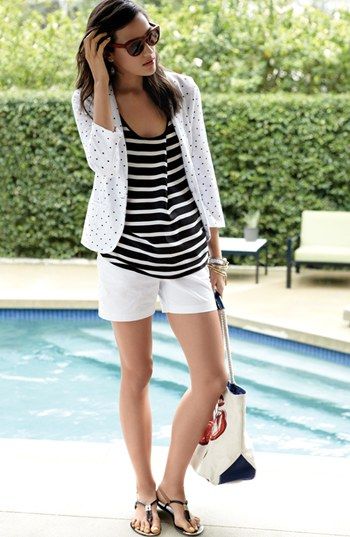 What are your thoughts on this fashion trend? Do you love it or stay away from it?