Franschhoek is one of those places, that will steal your heart if you let it. If it does, you will be smitten forever! Exquisite natural beauty, world-class food and wine, as well as luxurious accommodation make it a perfect destination.
Franschhoek Eating Out

Naturally eating out in Franschhoek is an absolute must! The area not only offers world class cuisine but in my opinion, is the gastronomic capital of South Africa!
There are many excellent restaurants to choose from in Franschhoek. I thought I would mention a few, which are currently on my radar.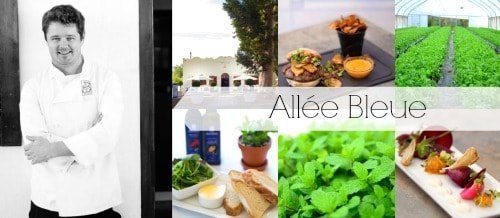 The Bistro at Allée Bleue has something for everyone. Enjoy breakfasts and light lunches, afternoon tea, as well as a full à la carte menu.
Chef Beau Du Toit has recently introduced a new menu, which I will be tasting next month. The new menu focuses on using in-season local produce and the variety of fresh herbs, grown in their herb tunnels. A complimentary herb salad with farm baked bread is on offer to guests on arrival for lunch.
The venison and 'skaap stertjie' burger with sautéed wild mushroom and thyme, and sweet potato chips topped with homemade chilli mayo is something I cannot wait to taste!
There is also a generous cheese, bread and pesto platter for two. The platter includes two complimentary glasses of house wine, great for a light lunch.
Allée Bleue Bistro is open from Tuesday – Sundays & Public Holidays 08h00-17h00.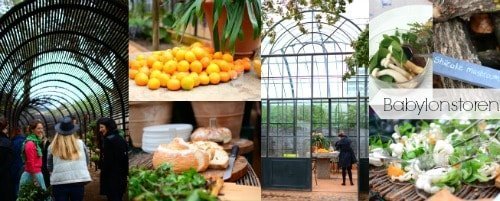 Babylonstoren is one of those places you could spend hours exploring. I can highly recommend a visit to the acclaimed restaurant Babel. I visited Babel earlier in the year and sampled their delicious wine and colourful salads – it was an absolute delight! Babel is open Wednesday to Sunday 8 am – 5 pm.
On my most recent visit to the farm, I enjoyed delicious, freshly made bread, mushroom oil, and an excellent mushroom broth – all washed down with their delicious 2015 Mourvérde Rosé.
The Greenhouse, located under the oak trees, is open seven days a week from 10 am until 4 pm. It is the perfect spot to enjoy a cup of tea or one of their exotic infusions. Other highlights include fresh salads, bread from the old wood-fired oven, served with a variety of dressed meats and handcrafted cheeses.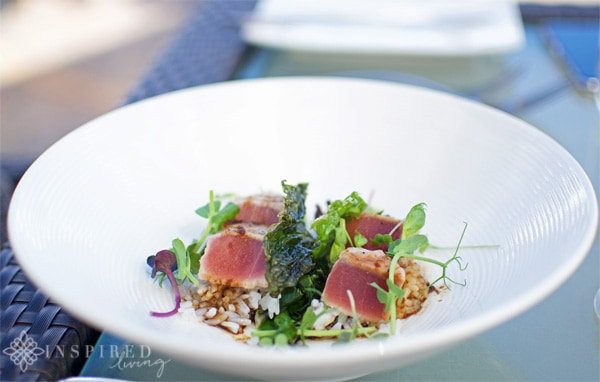 Nestled in the mountains overlooking Franschhoek, lies Haute Cabrière Cellar Restaurant. The restaurant is set in a unique space, carved into the Franschhoek mountain range, providing guests with magnificent views of the underground Pinot Noir Barrel Maturation cellar.
The Taste of the Seasons menu, at Haute Cabrière, offers a choice of two starters, mains and desserts, which complement the à la carte menu perfectly.
It would be crazy not to mention the fantastic wines produced by Haute Cabrière! Among my favourites are the Pinot Noir Reserve and their Pierre Jordan Brut Rose.
Haute Cabrière Cellar Restaurant is open for lunch from 12h00 to 15h00 Tuesday to Sunday; and dinner from 19h00 to 21h00 Tuesday to Saturday.
The Kitchen at Maison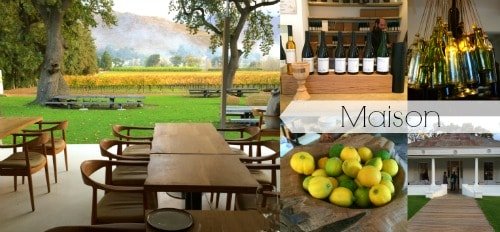 Maison is currently one of the most popular eateries in Franschhoek. Headed by Chef Arno Janse van Rensburg, Maison's Tasting Room and The Kitchen, has some of the most fantastic food and wine on offer. The views are also quite spectacular as well!
The Tasting Room gives guests the opportunity of tasting wines before dining in the restaurant, as well as receiving recommendations on food and wine pairings.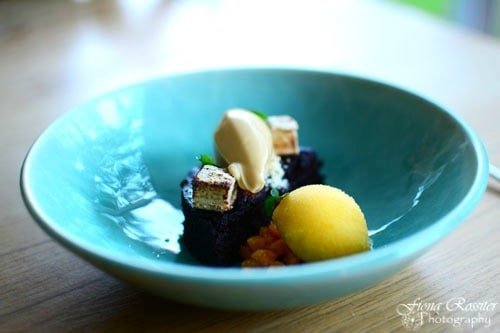 The Kitchen is the main restaurant at Maison, which spills out onto a deck overlooking the lawns and vineyards. Chef Arno, swears by local, seasonal produce and the principle of treating ingredients with respect. Expect food that is unpretentious, with an emphasis on freshness, flavour and simple combinations of ingredients.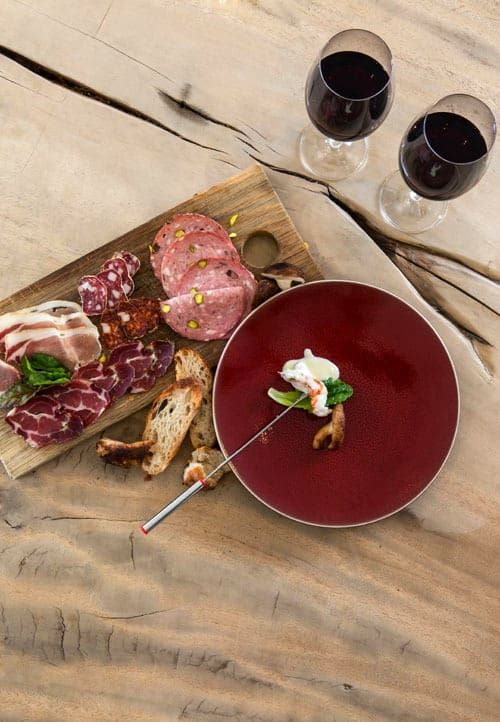 If you have not been to Ryan's Kitchen yet, then it is an absolute must! You will experience fantastic food and wine, in a gorgeous, recently revamped restaurant!
Ryan's Kitchen is owned and run by Ryan Smith and his wife, Lana. The menu, driven by local and indigenous ingredients, historical and cultural references, as well as Ryan's imagination, flair and ingenuity.
The menu at Ryan's Kitchen changes bi-weekly and offers diners the option of their new "Small Plates" menu or the signature "Taste of Africa" menu.
The Werf at Boschendal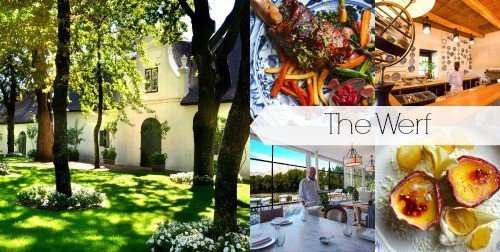 Driven by a passion for fresh and local ingredients, Christiaan, and his team, at The Werf, are inspired by the seasons, by ethically grown, produced, harvested and reared ingredients. Most importantly by taking naturally vibrant ingredients and playfully preparing them, they create a visual and flavourful experience.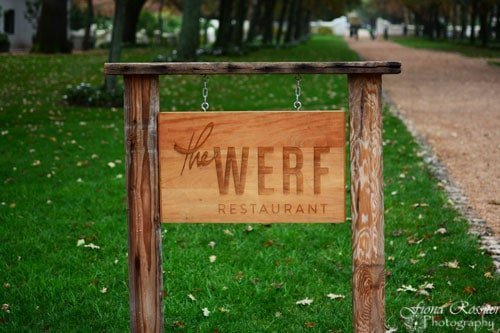 Much of the fresh produce you'll find on your plate is sustainably grown on Boschendal farm, and where possible other ingredients are sourced from farms and small producers in the surrounding Winelands. The dream for The Werf Restaurant is for it to be a window to local, ethically driven, farm to table cuisine.
The Werf is open for Lunch: Wednesday to Sunday 12:00 to 14:30 (Seated by 14:00) and Dinner: Friday and Saturday 18:00 to 21:00 (Seated by 20:00). Booking is essential.
That brings to a conclusion the first part of my Fabulous Franschhoek series. I hope you have enjoyed this post and found it useful! Please leave a comment below if there any restaurants which you feel should be added to this list or any you would like me to review in more detail. I will amend and add to this list as I visit and review more of the excellent eateries in Franschhoek.
Image Credit: All images within this post are either property of the restaurants featured or Inspired Living, please do not re-post or use the images, without the permission of the website owner. Thank you.