2016 was definitely a year of discovery, especially when it comes to wonderful new culinary spots! One that ranked highly on my list of favourites, was FABER Restaurant at Avondale Wine Farm, in Paarl. Franschhoek is a top wine region for eating out but Stellenbosch and Paarl regions should not be discounted, as their offering is equally as good.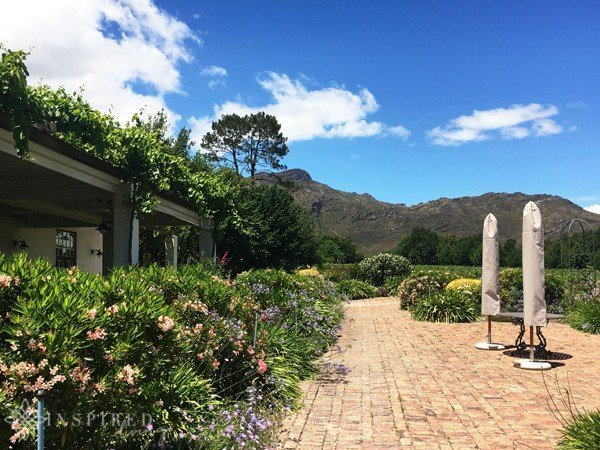 FABER Restaurant at Avondale
Avondale Wine Farm in Paarl is nestled at the foot of the picturesque Klein Drakenstein mountains. The farm produces a wonderful selection of hand-crafted slow wines. What stands out for me is their holistic approach to wine making. This involves a combination of time-honoured wisdom, natural farming practices and modern science.
I first fell in love with the farm, as well as their wine, when I visited in 2015 for an Eco Wine Safari. A recent invitation found me heading back for lunch at their newly opened restaurant, FABER.
FABER Restaurant
Highly acclaimed chef, Eric Bulpitt and Avondale winemaker and proprietor, Johnathan Grieve, are the ingenuity and passion behind the creation of FABER.
"I've always believed that we as chefs are craftsmen," says Bulpitt, explaining the meaning behind FABER, the Latin word for artisan, or craftsman. "We work with our hands, using produce from the land. It's the perfect way to capture who we are and what we do."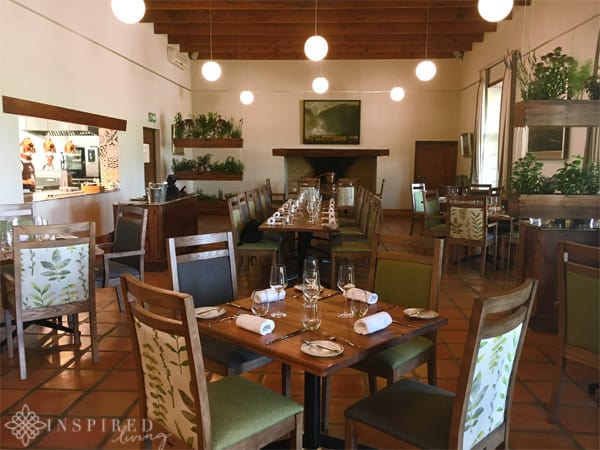 Interiors
The renovated dining space is a stylish blend of relaxed country charm and modern elegance. A new, state-of-the-art kitchen, opens into the restaurant to give diners a glimpse of the culinary process.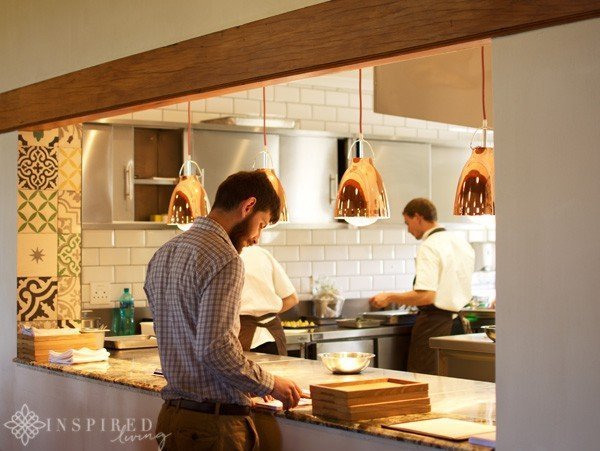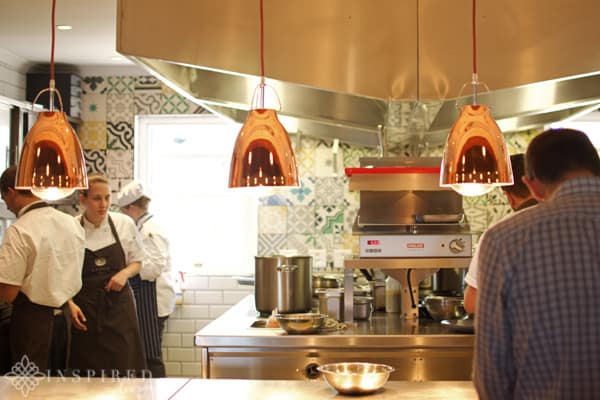 Table tops, bar counters and wooden planter boxes, are all crafted from Stone Pines on the estate, which were felled when a fire swept through Avondale, a decade ago.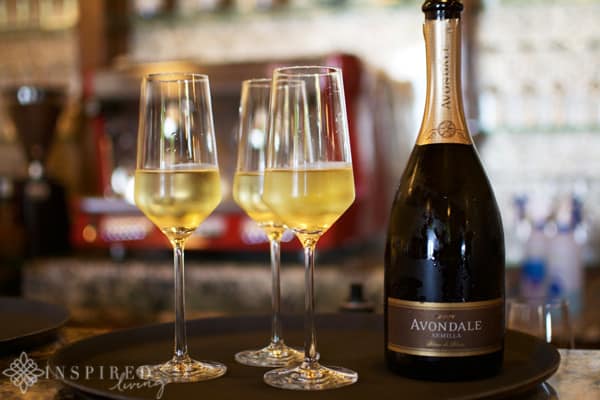 Close attention to detail does not stop with the interiors and kitchen fittings. From the high-end crystal stemware from Schott Zwiesel, to the bespoke, handcrafted crockery from the Potters Gallery in Kleinmond, no detail is left unchecked.
On the Menu
Seasonality is at the heart of the menu. Luckily, fresh seasonal produce is right on their doorstep, as Avondale's organic and biodynamic food garden provide fresh vegetables and herbs for the restaurant. A selection of stone and citrus fruits will also be available from the farm's orchards with the changing seasons. Eggs are harvested daily from the eco-friendly egg-mobile housing Avondale's free range chickens. In time the farm will provide a steady march of broiler chickens and pasture-reared organic beef, to the kitchen.
Creativity and flair allow the produce to shine through and be the main event. Think "refined dining" as opposed to conventional fine dining.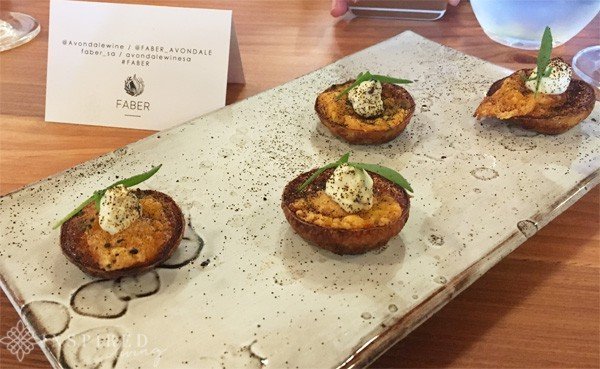 Our lunch started with "Cheese Yorkies" a creative, flavourful take on Yorkshire Pudding. Each of our courses were perfectly paired with an Avondale wine.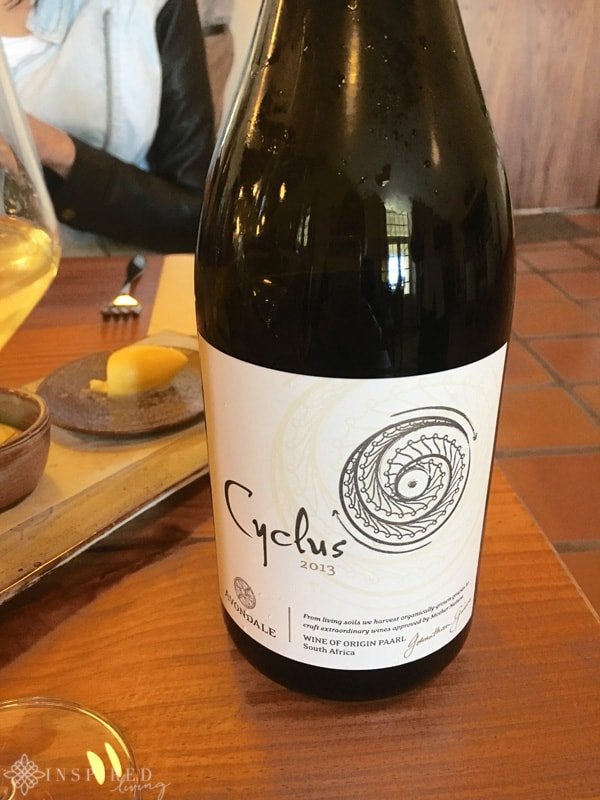 A dish simply named "Cauliflower" was anything but simple. It was a celebration of the true essence of this humble veg, with amazing textures and flavours.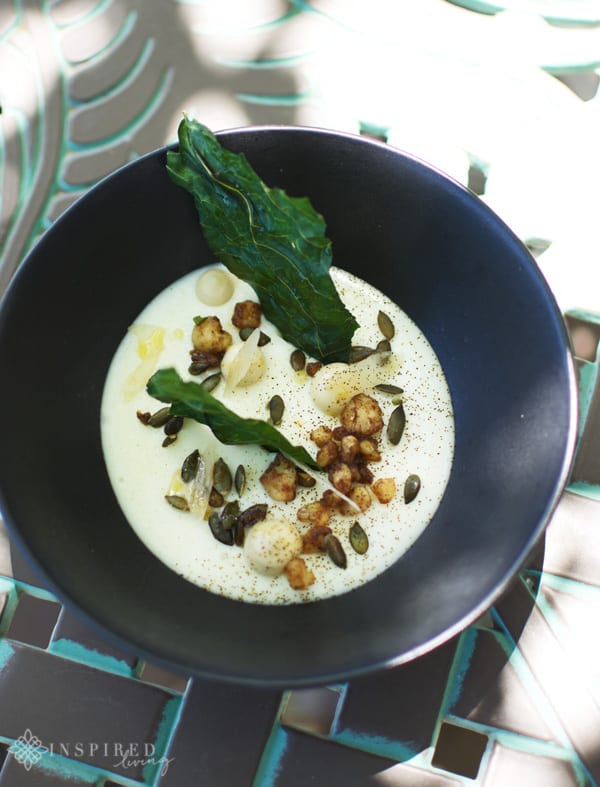 The Graaff-Reinet free range beef, served with pickled, roasted and burnt onion, was my dish of the day. Perfectly cooked beef was expertly paired with the Avondale Samsara – a marriage made in heaven.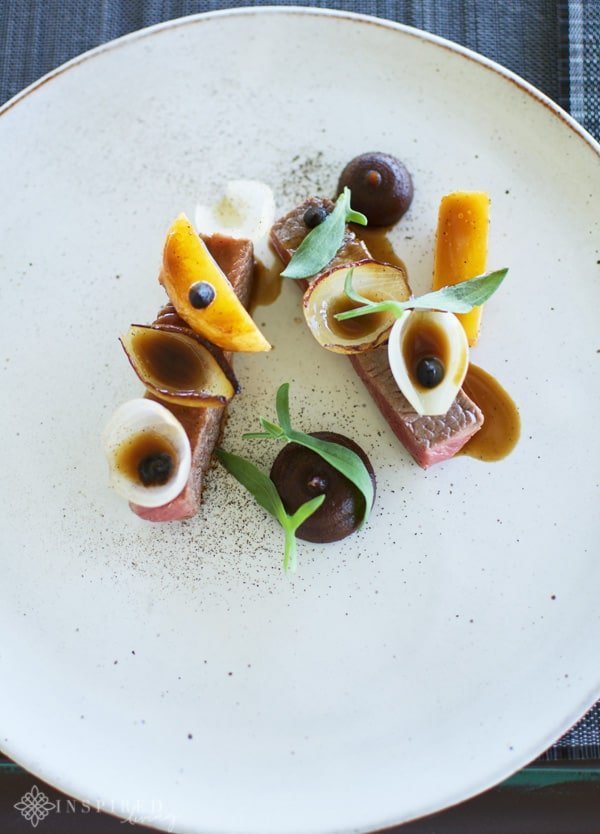 The last course was what can only be described as a truly inspired dessert. Lemon Verbena infused Watermelon Carpaccio, was served with sorbet, consomme, jellies and basil. Even though I am not a watermelon fan I devoured it!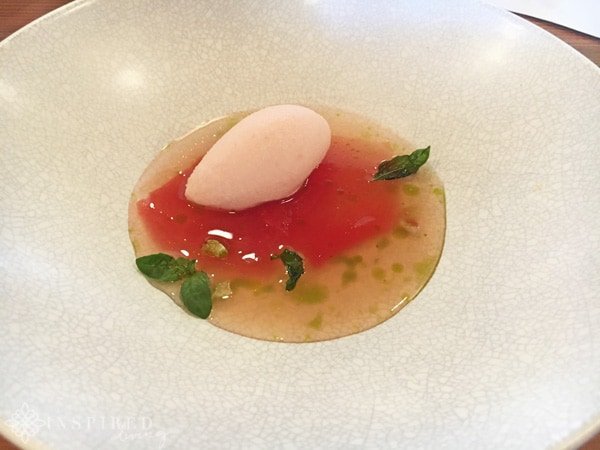 My Verdict
If you have not visited Avondale yet, then what are you waiting for? The farm is beautiful and the wine sublime – with the addition of FABER there is even more reason to make your way there soon! The restaurant delivers not only on taste but attentive and unobtrusive service. I highly recommend you make a booking as word of this awesome addition to the Paarl culinary scene is sure to spread like wildfire!
Contact and Location
Contact via Email: [email protected] or Tel: +27 (0) 21 202-1219. Location: Avondale Estate, Lustigan Road, Klein Drakenstein, Paarl.
Disclosure: I enjoyed lunch as a guest of FABER Restaurant at Avondale Wine. This is not a sponsored or paid post.