Calling all restaurant lovers and foodies!! Now is your chance to win an evening for 10 at one of the Best of the Best Restaurants in South Africa in the Classeq Zomato User's Choice Awards. Internationally acclaimed dishwasher brand, Classeq and Zomato – South Africa's No. 1 restaurant discovery website and app have joined forces to honor the best restaurants in Cape Town and Joburg (with a few added ultra cool ice cream and coffee shops too) as voted for by YOU!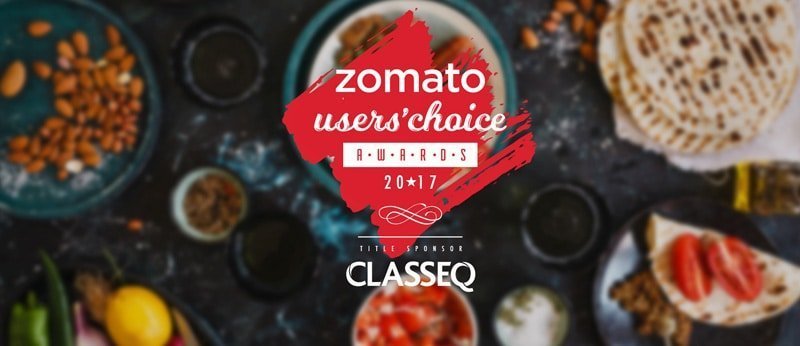 Classeq Zomato User's Choice Awards
Simply go The Zomato User's Choice Awards, place your vote and share with your friends using the hashtag #UsersChoiceAwards. Voting ends on 31 May 2017, and the winning voters will be notified via Facebook & Twitter.
There will be two overall restaurant winners (one from Johannesburg and one from Cape Town), and each winner will walk away with a fully installed Classeq glass washer and a 6-month supply of detergents to the value of R40 000.00.
This is your chance to vote for your top restaurant, visit Zomato Awards to cast your vote and follow the voting process on Facebook.
THE AWESOME NOMINEES ARE:
CAPE TOWN:
The Potluck Club
Warwick Wine Estate
Jarryds
The Test Kitchen
La Colombe
The Velvet Cake Co.
Chefs Warehouse & Canteen
The Velvet Cake Co.
Four & Twenty
Jerry's Burger Bar
The Creamery
La Mouette
Marc's Table
The Foodbarn
Kitima Restaurant
Dash – Queen Victoria Hotel
Willoughby & Co.
El Burro
Starlings Cafe
Kloof Street House
NV 80
Constantia Glen
The Shortmarket Club
Blacksmith's Kitchen @ Pearl Mountain
Unframed Ice Cream
My Sugar
Truth Coffee
Foxcroft
The Tasting Room @ Creation
Coco Safar
Kleinsky's Delicatessen
Royal
Haas
JOHANNESBURG
Urbanologi
Gemelli Cucina Bar
Cafe Del Sol Classico
DW Eleven-13
Roots – Forum Homini Hotel
Cafe Del Sol TRE
Licorish Bistro
Wombles
Nonna's Italian Food Bar
Olives and Plates – Club & Conference
Cafe Del Sol Botanico
Signature Restaurant
Level Four – 54 on Bath Hotel
Pigalle
The Great Eastern Food Bar
Winehouse – Ten Bompas Hotel
The Fat Zebra
Pigalle
Momo Baohaus
Marble
For more information about Classeq SA contact 011 888 7932 or visit the Classeq Website. 
Disclosure:
Please note: this post is written in Collaboration with and Sponsored by Classeq Zomato User's Choice Awards.