Grant and I recently spent the night at the newly launched Brookdale Manor House, in the Paarl Winelands. All I can say is what a treat!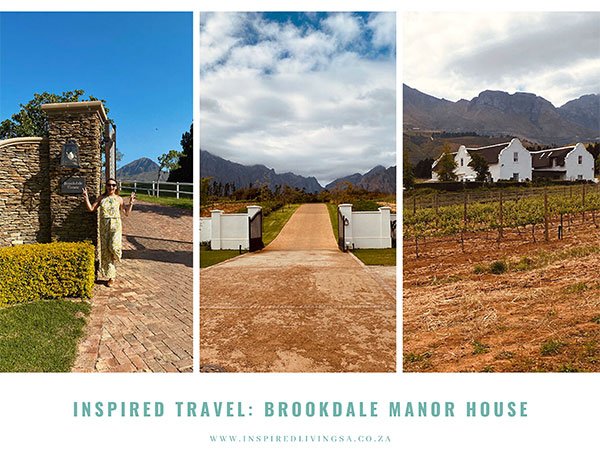 Brookdale Estate is the epitome of a hidden gem. The Manor House, destined to be a world-class Winelands retreat, accommodates families and small groups of friends or individual travellers. Brookdale Manor can accommodate 12 adults and two children under the age of 12, sharing with parents, in five en-suite bedrooms in the main house and a sixth en-suite bedroom in the adjacent building.
Brookdale Manor
The elegantly furnished Manor House, built in a modern Cape Dutch style, sits comfortably in the lush vineyard setting. Design and style are at the fore, with keen attention to detail.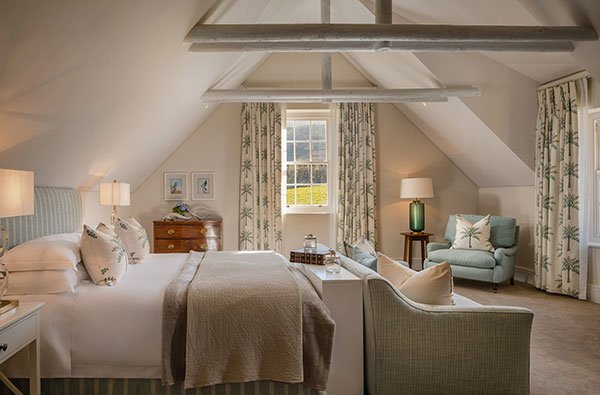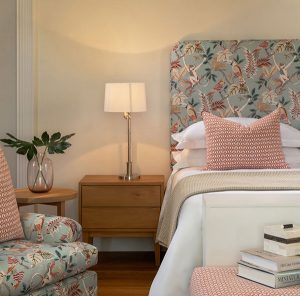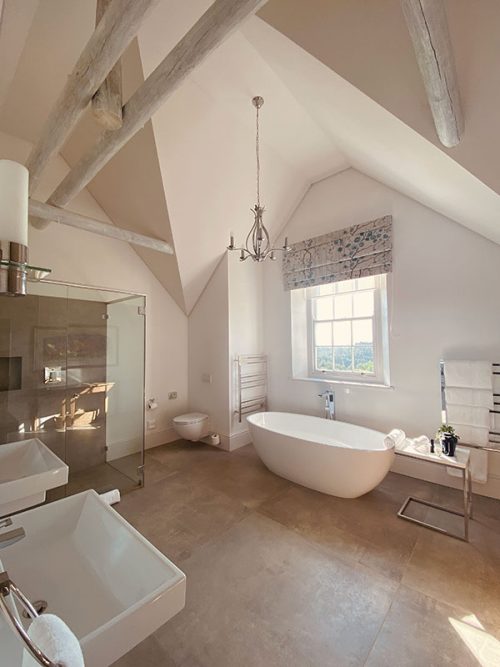 Ample living spaces include a living room, entertainment room, library, dining room, sunny breakfast room and a kitchen, not to forget a private study. For us, as art lovers, a real highlight is the incredible art that adorns the walls.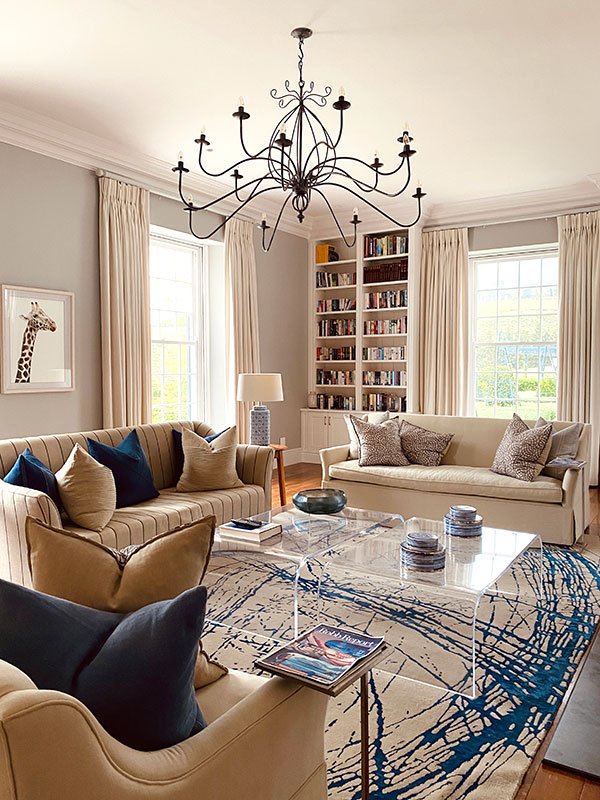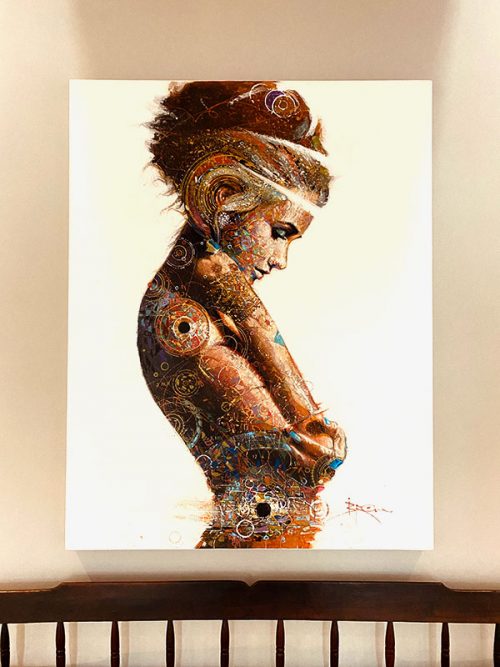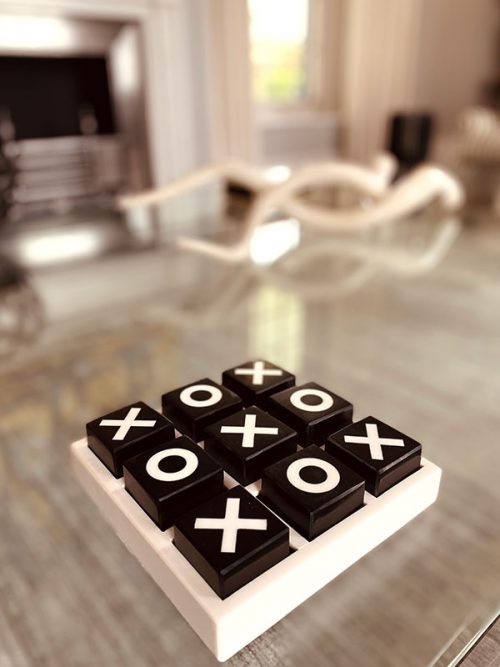 The outside areas are as impressive as the interior spaces, with multiple terraces showcasing panoramic views of the dramatic Klein Drakenstein mountains and wine valley. Beautiful gardens, a pool house and deck, set around a magnificent swimming pool, create beautiful oases, where guests can relax and soak up the stunning views while enjoying a glass, or two, of Brookdale wine.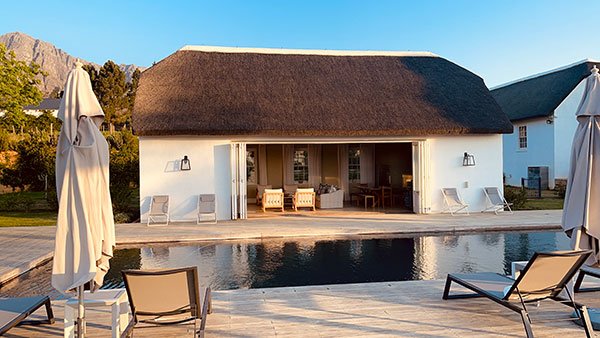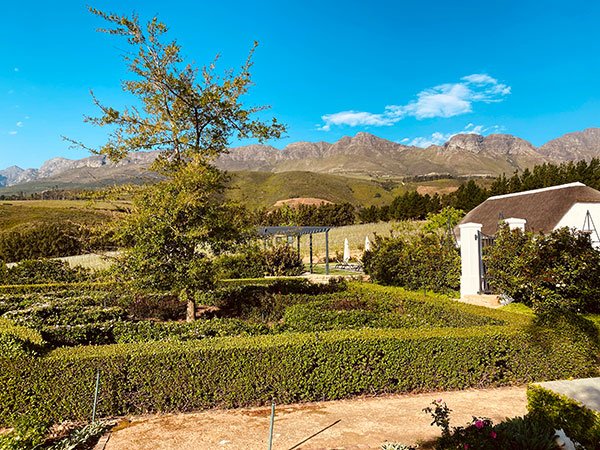 "Paying homage to its ethos 'Stay Curious', Brookdale Estate is as unexpected as she is enchanting. Set against the dramatic backdrop of the Klein Drakenstein mountains and hugged by a tranquil valley abundant with vineyards and fynbos, Brookdale Manor House is surrounded by natural beauty and deeply-rooted history."
Brookdale Wines
We enjoyed a fantastic "sunset" wine tasting with winemaker Kiara Scott during our stay at Brookdale Estate.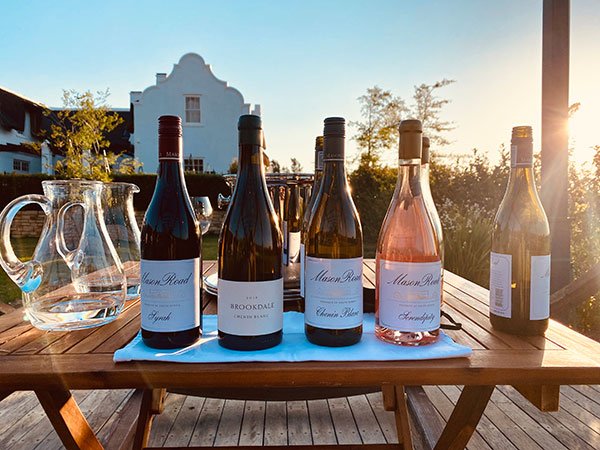 Kiara is one of just a handful of female winemakers in South Africa. Her passion and love for winemaking are immediately apparent. To quote Kiara, "If I could, I would have roots and grow along with the vines." Her aim is to disrupt and innovate and create exceptional wines in the process.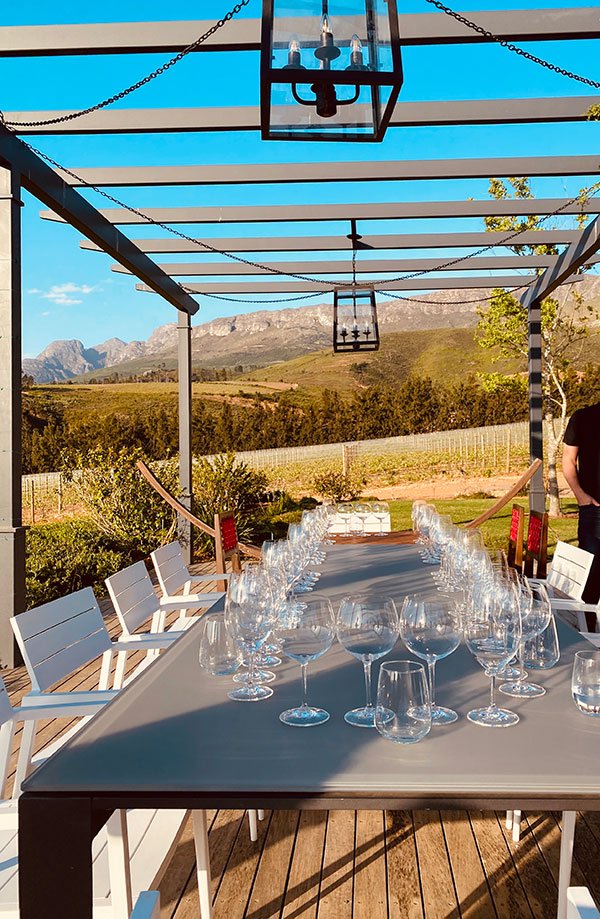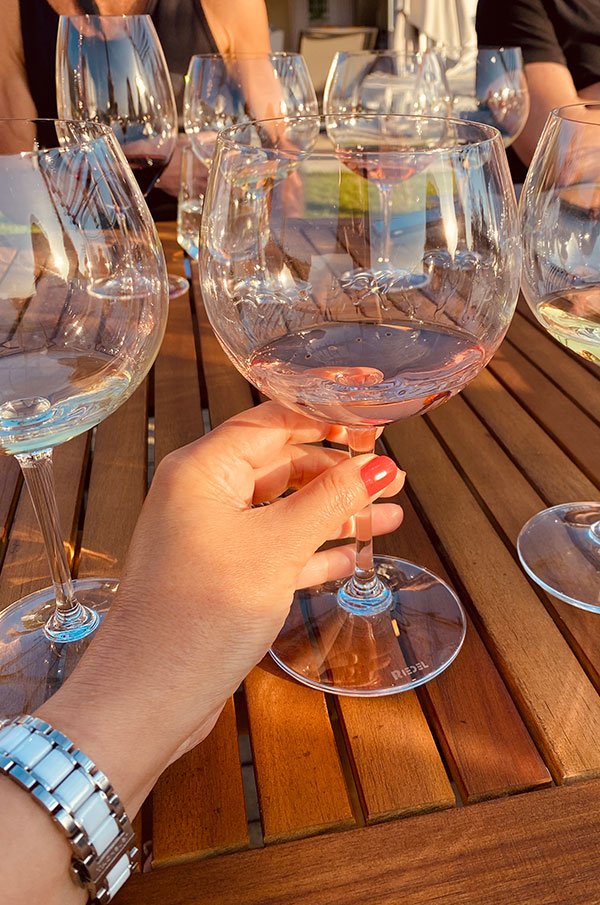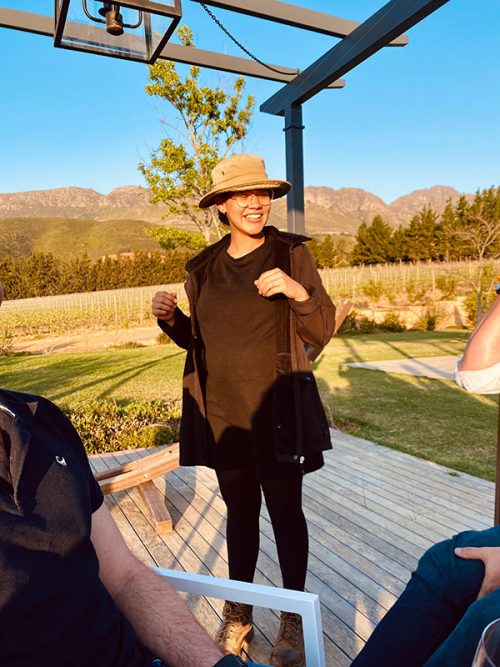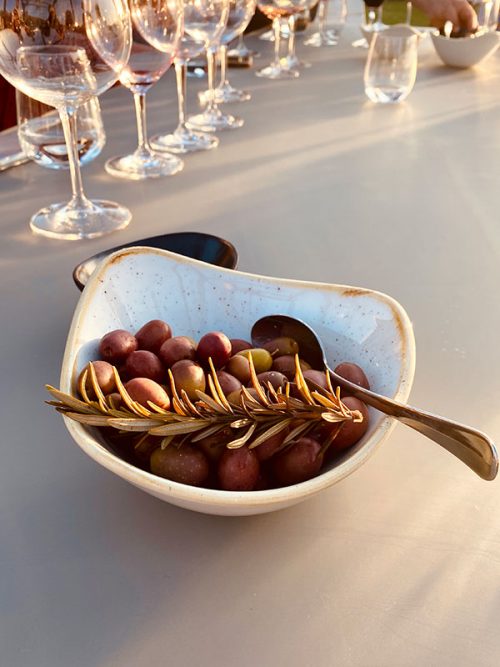 Brookdale Estate was established by UK-born proprietor Tim Rudd and his family, who saw the potential in what was once overgrown and underutilised land. Of the 67-hectares on the Estate, 27-hectares are currently under vine, with planting starting back in 2016. A single block of ±36-year-old Chenin Blanc, saved from the pre-existing vines now forms the cornerstone of the current Brookdale range.
The Brookdale Wine Collection includes a Premium Chenin Blanc, the Mason Road Chenin Blanc, Mason Road Serendipity Rosé – a Syrah, Grenache and Cinsault blend, as well as the Mason Road Syrah. The wines were all exceptional, making it difficult to pick a favourite! However, I will say that the Serendipity Rosé is sure to become one of my wines of choice this summer!
Wining and Dining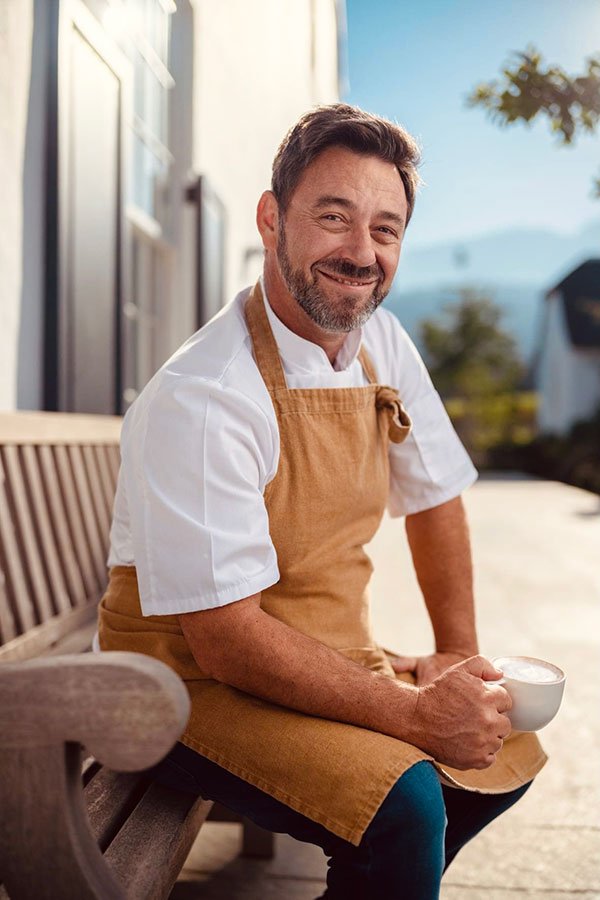 Executive Chef at Brookdale Estate, Gary Coetzee, draws his inspiration from the changing seasons and incredible local produce in Paarl. When exploring new flavour combinations and cuisines, playfulness and imagination play an essential part in his creative process. As a result, menus at Brookdale Manor House are full of flavour and tailored to the tastes of their guests. In addition, the Estate's organic vegetable gardens provide fresh produce to help keep food miles low and support sustainable practices.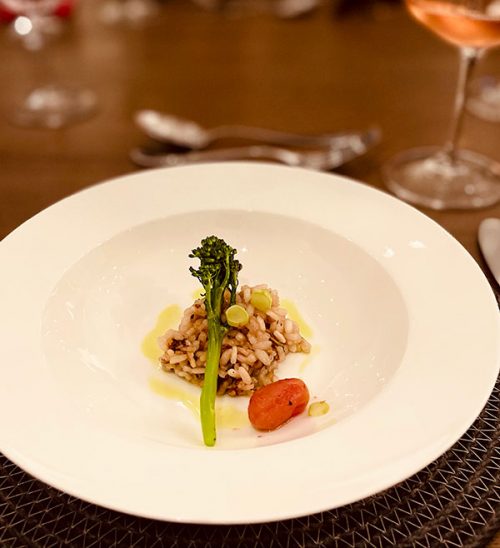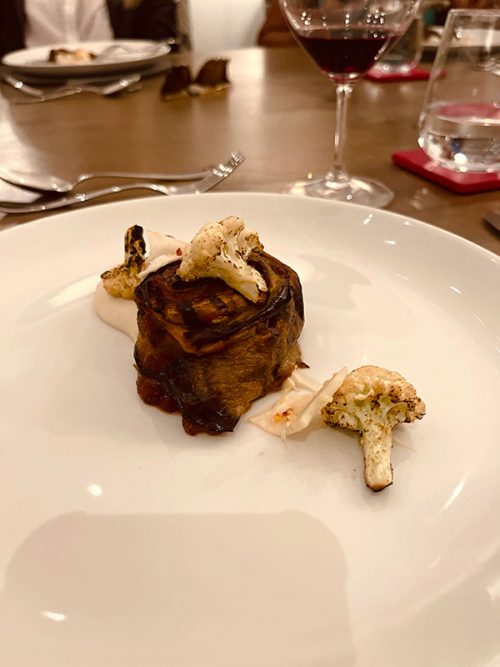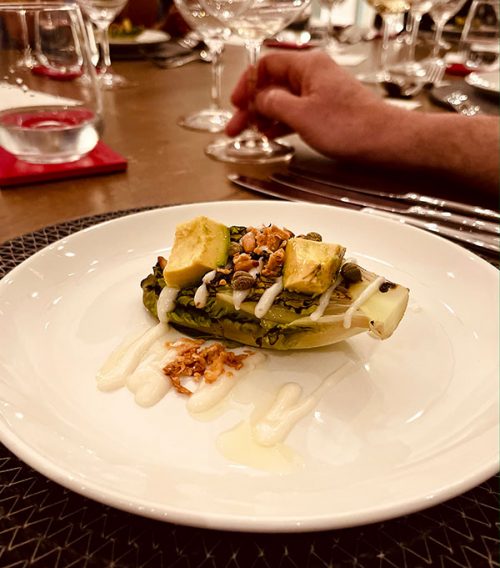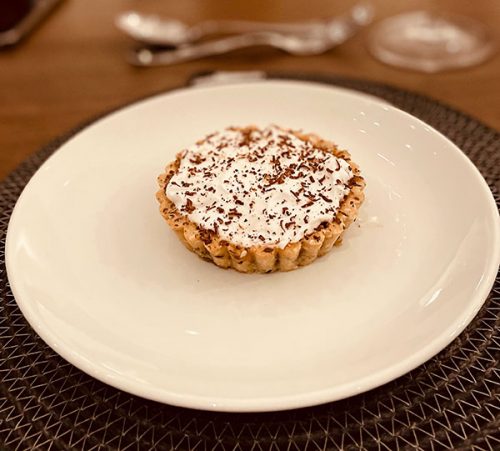 Our dinner at Brookdale was a celebration of all things plant-based, as well as gluten and dairy-free. While we have eaten various vegan and vegetarian dishes before, this was the first time the entire menu was plant-based. The dishes were all inventive, packed full of flavour and enjoyed with a selection of fantastic Brookdale Wines.
On The Menu:
African risotto, with charred broccoli, tomato with basil and parsley infused oil.
Charred baby gem lettuce, avocado, capers, pine nuts, faux Parmesan and Vegan mayo.
Curried beetroot Pave, asparagus, onion Bhaji and peanut mint chutney.
Melanzane, cauliflower bechamel, roast and raw cauliflower.
Banoffee Pie.
My two favourite dishes were the Charred Baby Gem Lettuce and the Melanzane. Although the onion Bhaji and peanut and mint chutney deserve a special mention – they were delicious!
In Closing
Our stay at Brookdale was truly magical! From the tranquil vineyard setting, beautiful interiors and delicious food and wine to the fantastic, attentive staff, we could not have asked for a more perfect getaway experience.
Location & Details
Address: Hawequa Bos Pad, Klein Drakenstein Road, Paarl, 7646.
For reservations call +27 (0)76 400 0229 or email [email protected]
Images
©2010 – 2021 Inspired Living and Fiona Rossiter. Please do not use any images featured on this website without the copyright holder and owner's written consent.
Disclosure & Disclaimer
Our stay, hosted by Brookdale Estate, included complimentary accommodation, meals and drinks. At the time of publication, all information and rates are deemed accurate.