Ok it may not feel like spring today, but after the most amazing few days of sunny weather, how could one not get into the whole spring vibe? This means swoping out your winter woolies and boots, for t-shirts and flip flops and dark sultry winter shades for pastels and brights! My first move from winter to spring, is usually my nail polish shades. So I thought I would start the week, with a spring inspired mani, featuring the Stunning Essie Cute As A Button.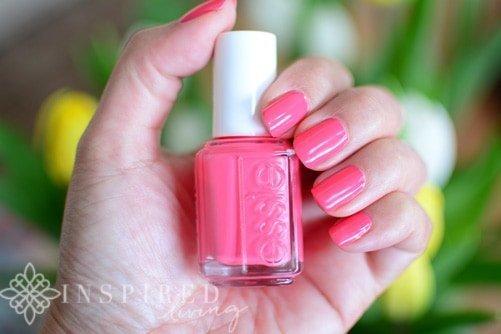 As you know one of my favourite nail polish shades is coral. I have many variations on the theme and somehow cannot stop myself, from buying a "new" coral polish, whenever I see one!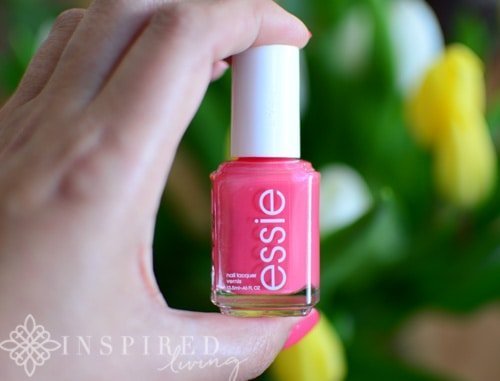 Essie Cute As A Button
I popped into Clicks over the weekend and this gorgeous polish by Essie, was the first one that caught my eye.
The Colour
Essie Cute As a Button is stunning bright coral, with a hint of pink. It is the perfect pop of colour, to get you into the mood for spring. It will look amazing on most skin-tones, but especially tanned skin.
The Application
The polish has a lovely creamy texture and it takes at least two coats for it to be opaque. I am wearing two coats in the photo above but I think if I had them time, I would probably go for three coats, to give it that professional finish. Add a top coat and you are good to go!
The Verdict
I think this is a perfect spring/summer shade and you will probably see it on my nails quite often over the next few months. Essie is one of my favourite brands, both from a quality and range perspective and this polish does not disappoint.
Leave a comment below and tell me what your favourite spring/summer nail polish shade is?
Essie Nail Polish is available at selected Dis-Chem, Clicks and Foschini Stores, as well as selected Beauty Salons RRP R124.95.
Follow Essie on Facebook to keep up to date with new collections and product launches.
Images: ©Inspired Living
Disclosure Ranking:1