A few weeks ago Grant and I set off to Franschhoek, for a much anticipated meal at Haute Cabriere Cellar Restaurant. Not only does it have one of the best locations in Franschhoek, set high up on the mountain overlooking the picturesque valley, but Haute Cabriere also produces some of my favourite wines!

Haute Cabriere
The Cellar Restaurant is world renowned for its excellent marriage of fine wine and gourmet cuisine – fine dining at its best! With the arrival of new Head Chef Dennis Strydom, the Cellar Restaurant is now also offering diners a more relaxed bistro-style experience.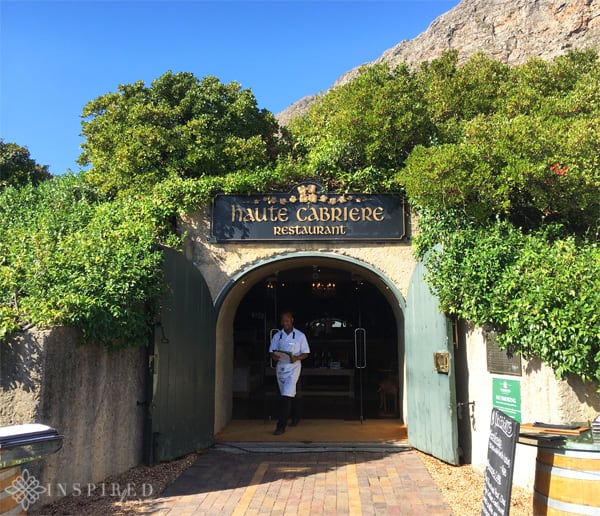 Embracing the Haute Cabrière philosophy of Sun-Soil-Vine-Man, a key component of this young chef's philosophy is to let the finest local produce shine through in each and every dish.
"The Marriage of Food & Wine"
Although it was quite chilly on arrival at the restaurant, we decided to brave the weather and to dine alfresco. The views across the valley are truly spectacular and were well worth the chill factor.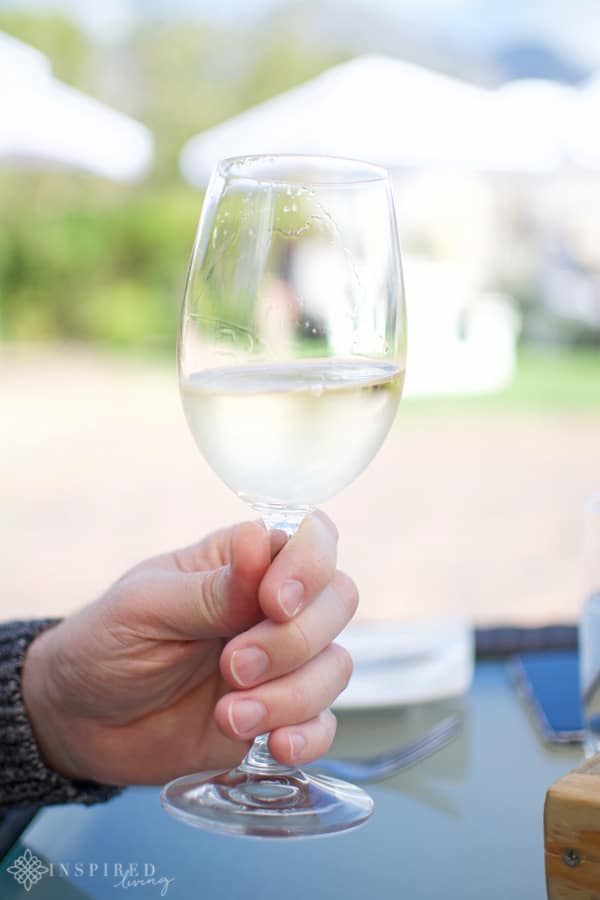 The menu we decided on for lunch was aptly named "The Marriage of Food & Wine", something that Haute Cabriere manages to do effortlessly. The wine paired menu was inspired by the characteristics and style of their famous Pinot Noir wines and each course was created to reflect, as well as enhance the essence of the wine pairing.
On The Menu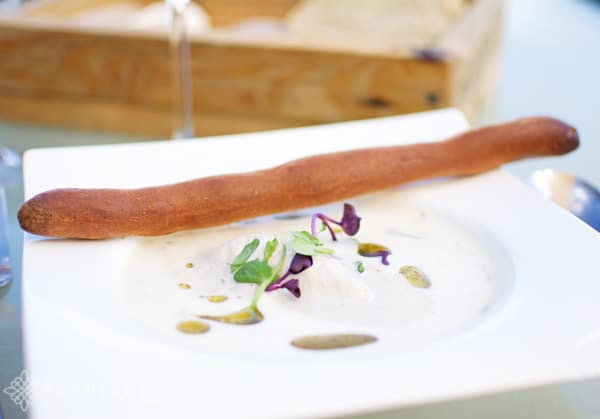 For starters I decided to have the Truffled Cauliflower Soup, with mushroom mousse and herb oil. The cauliflower gave the soup a sweet nutty flavour, which was wonderfully complemented by the earthiness of the truffle and mushroom. The soup was paired with the elegantly fruity 2015 Pierre Jourdan Tranquille and its subtle flavour enhanced the taste of the soup perfectly.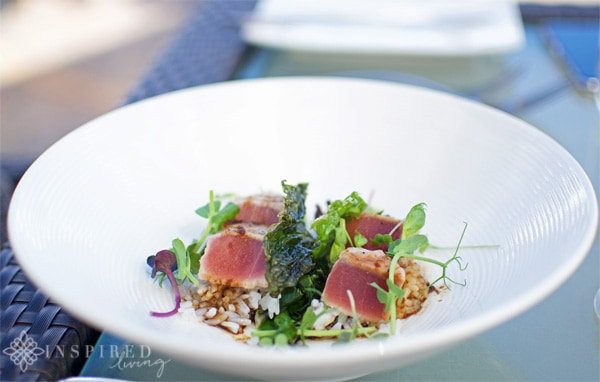 Grant had the Seared Tuna, which tasted as amazing as it looked. Perfectly seared tuna, is served on a bed of Jasmine Rice, wilted spinach, with a sweet soy dressing. The dish was well paired with the Pierre Jourdan Belle Rose, a lively sparkling wine with rich berry flavours.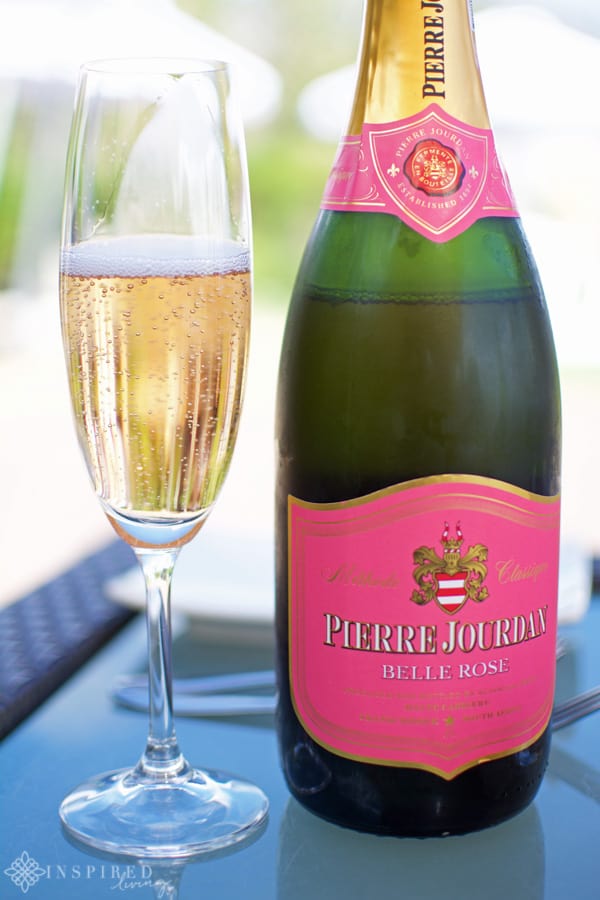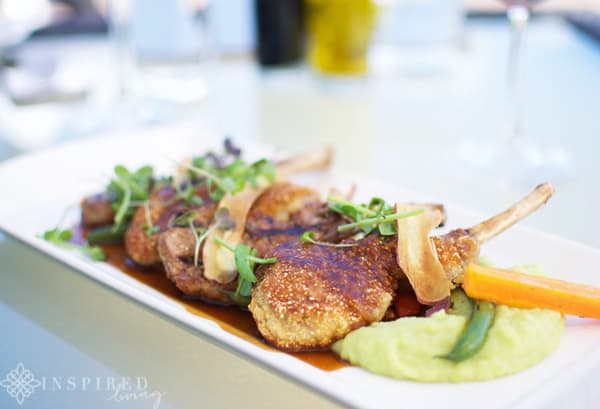 My next course was the Duo of Lamb, which is probably one of the most delicious lamb dishes I have eaten in a very long time! The lamb was served pan-seared, as well as panko crumbed and accompanied by pea puree, seasonal veg, lamb jus and gremolata. The hero of this dish was definitely the lamb, which was further enhanced by the sweet delicate flavour of the pea puree and rich lamb jus. To add to my appreciation of the dish it was paired with one my favourite wines, the 2013 Haute Cabriere Pinot Noir Reserve.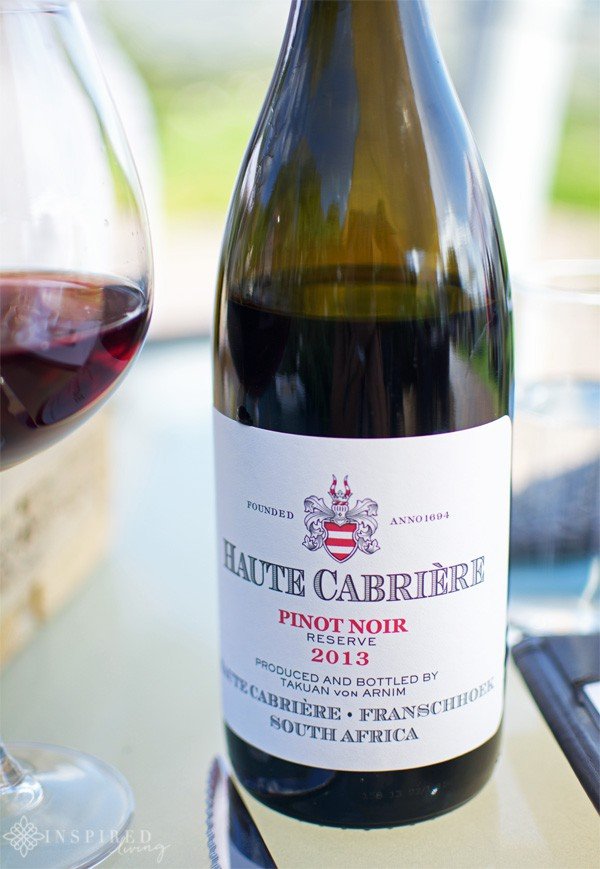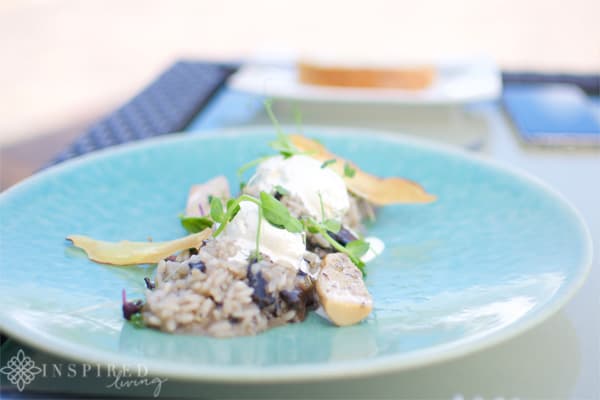 For mains Grant opted to have the Exotic Mushroom Risotto, served with creme fraiche. I did not actually taste the risotto, as I was too busy enjoying my lamb but I have it on good authority the dish was excellent. The risotto was paired with the 2015 Haute Cabriere Chardonnay Pinot Noir, which is one of his favourite wines.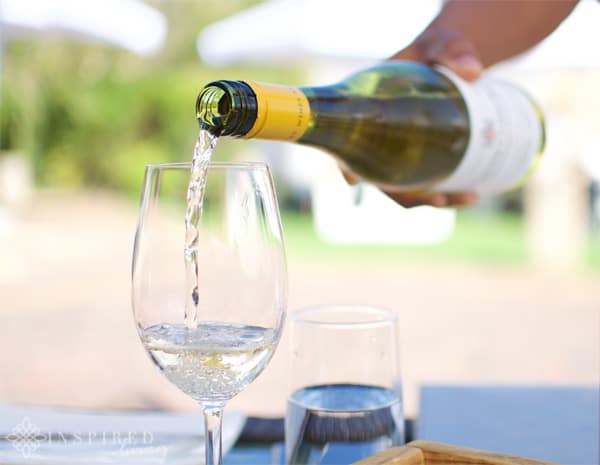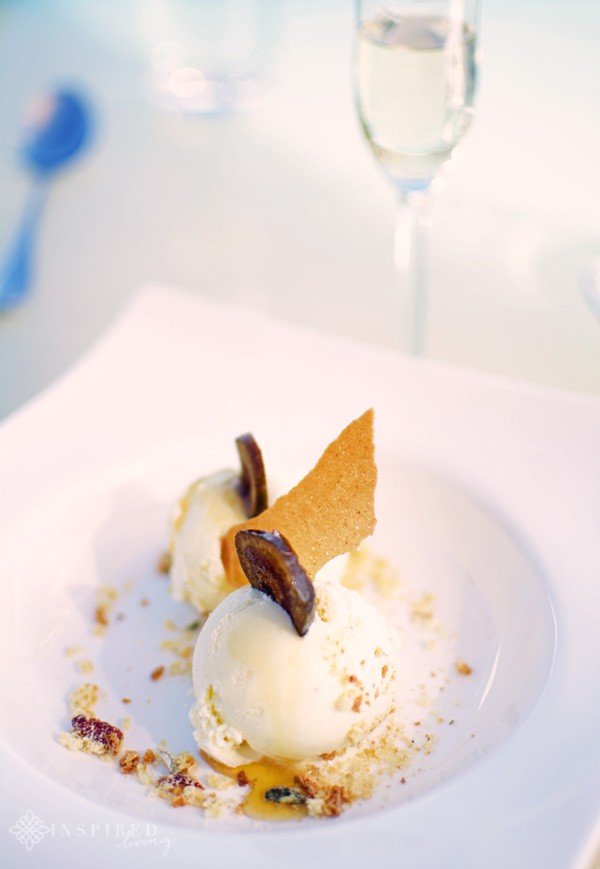 I am not really a dessert person and given the choice I would rather opt for something savoury like cheese and biscuits. I think this is why the Blue Cheese and Fig Ice-cream sounded very appealing to me. The ice-cream was served with cracker crumble, black pepper tuile, candied fig glaze and roasted pecans. This dessert course is an absolute triumph of flavours and something quite unique. It was perfectly paired with a new favourite of mine, which I have mentioned before, the Pierre Jourdan Ratafia.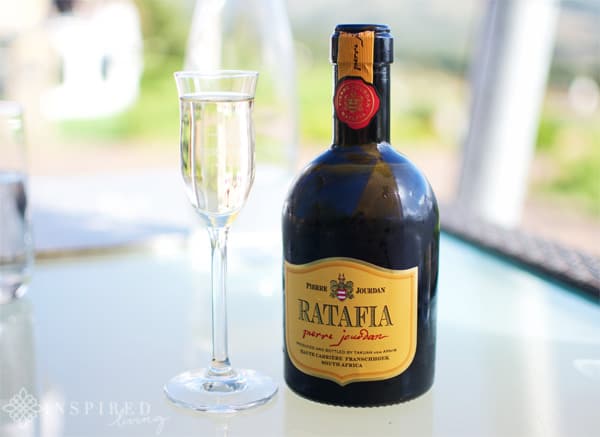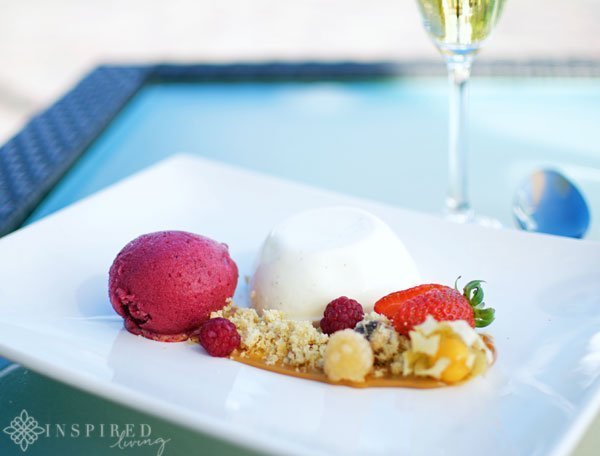 Grant decided on the Vanilla Panacotta, with Ratafia butterscotch, chocolate chip short bread crumble and berry sorbet. The beautifully plated, delicate vanilla panacotta was paired with the 2011 Pierre Jourdan Brut, which is a classic blend of Chardonnay and Pinot Noir grapes.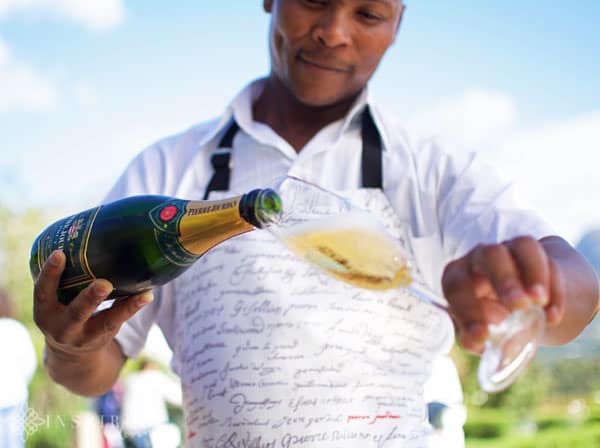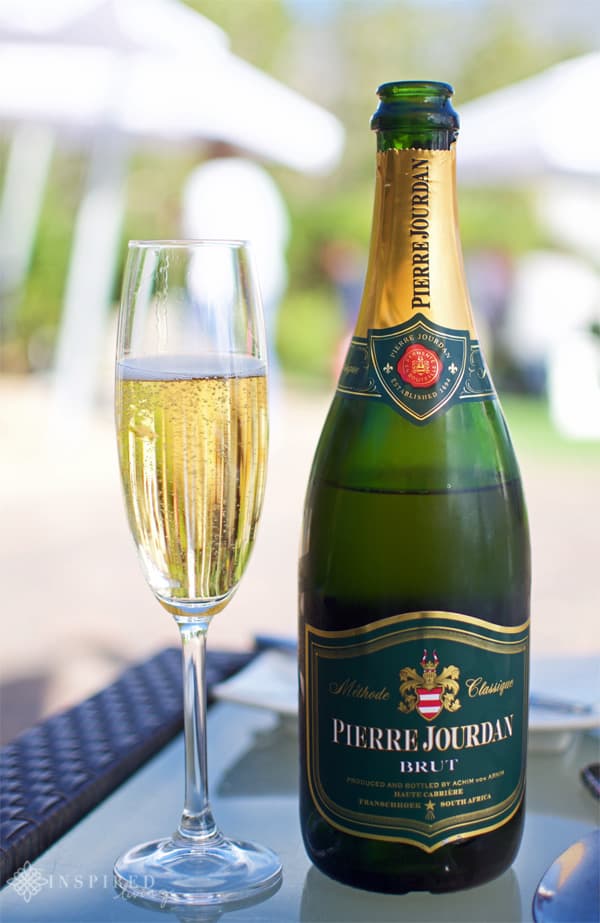 What a sublime dining experience, only made better by the wonderful company, friendly service and spectacular views! It was such a pity that we had to leave but all good things must come to an end. The Cellar Restaurant is a definite must if you are visiting Franschhoek and be sure to book ahead of time to avoid disappointment.
Winter Special
WINTER 2 COURSE SPECIAL from 1ST MAY 2016- 30TH SEPTEMBER 2016. Enjoy a warm soup, delicious 250gr sirloin steak grilled, each course paired with a fine wine from our estate. R395 for two guests.
Details and Location
The 3 Course Wine Paired Menu is R345 and the 6 Course Wine Paired Menu is R465. The Cellar Restaurant is open for lunch and dinner from Tuesday to Saturday and on Sunday only for lunch from 12h00 to 15h00.
Contact: Tel: +27 21 876 2630 or Fax: +27 21 876 8501
Location: Haute Cabriere's Cellar Restaurant is situated on Franschhoek Pass (Lambrecht Street), Franschhoek.
Disclaimer: We enjoyed a complimentary lunch as a guests of Haute Cabriere. This is not a sponsored or paid post. All opinions, content and images are property of Inspired Living or Fiona Rossiter unless otherwise stated. To see more read the full PR & Disclosure Policy below.