I recently had the privilege of dining at Tryn Restaurant Steenberg Wine Estate's newly launched signature eatery.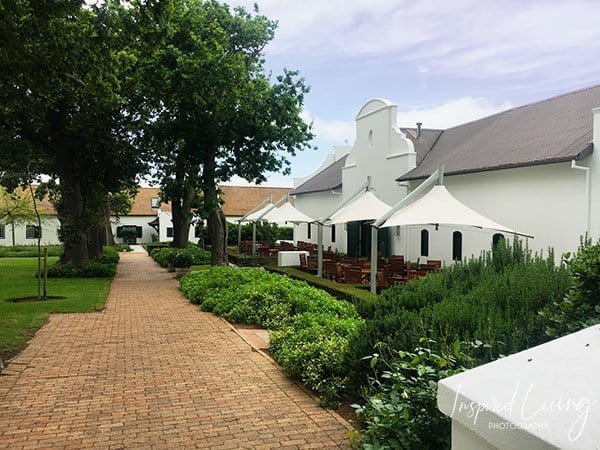 Steenberg Estate
Steenberg Wine Estate, on the Constantia Wine Route, has always held a special place in my heart, and the Hotel and Spa are among my favourites in the Mother City.
More importantly for me, the luxury estate is a mere ten-minute drive from home. Steenberg not only boasts a Five-star Luxury Hotel, and a World-class Spa but is also home to two fantastic restaurants. If that is not enough the magical Winelands settings will be sure to enchant you.
Tryn Restaurant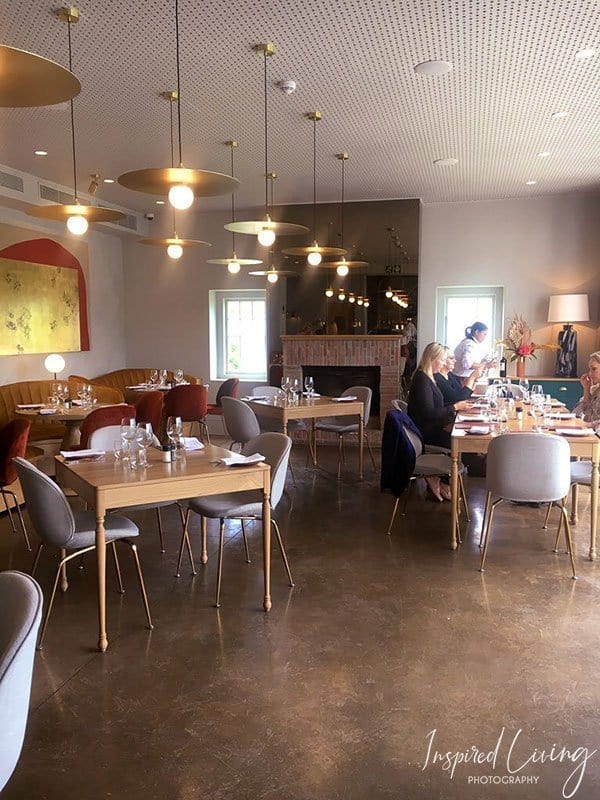 You know you are living your best life when your week begins with a serene Spa experience followed by lunch at Tryn Restaurant. Personally, I have great memories of dining at Catharina's Restaurant, Tryn's predecessor but consensus had it that the eatery needed a transformation.
Why Tryn you say? Catharina Ras, Steenberg's 17th-century founder, Tryn as she was known to nearest and dearest, is the person the restaurant is named after.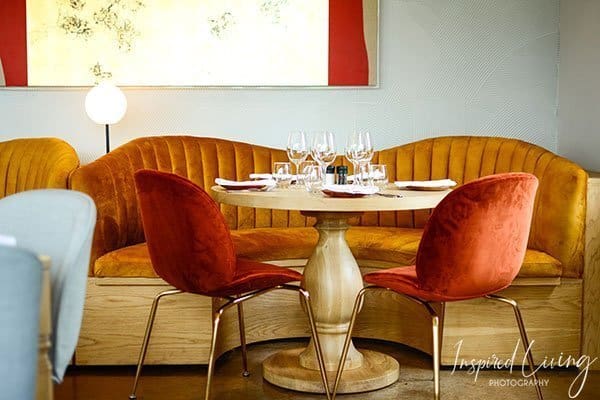 The restaurant's bold decor palate, attributed to the feisty personality of "Tryn" Ras, incorporates warm tones of ruby, mustard and forest green, textured with wood furniture and stone floors. Plush velvet upholstery brings it home with a touch of old-school glamour.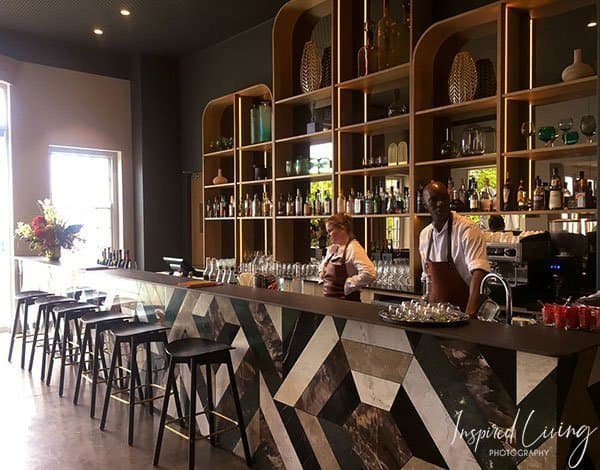 A new bar area incorporated in the main restaurant gives the space a fresh contemporary feel.
If you are looking for a more intimate area for private functions the restaurant offers two options – either the Cuvée or Ruby Room. The Cuvée Room seats up to 40 guests and the Ruby Room up to 18.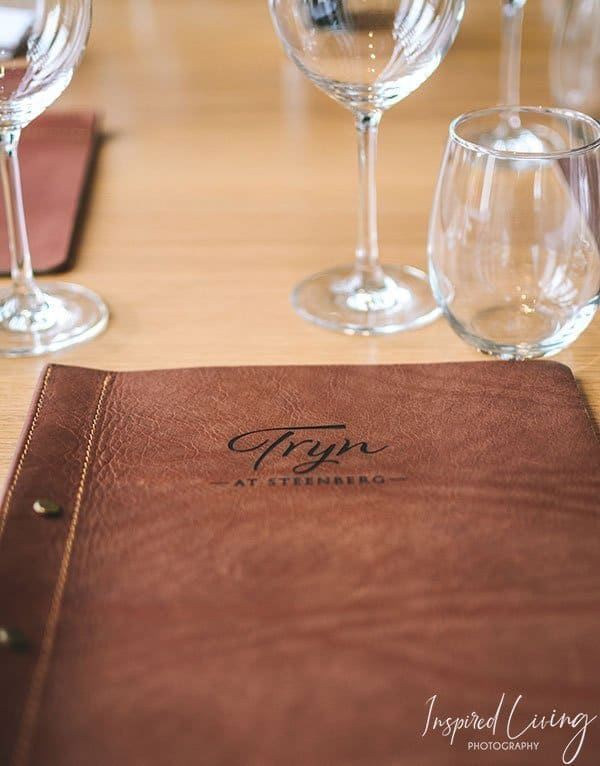 On The Menu
At Tryn Chef, Kerry Kilpin has taken her culinary skills to the next level! While I am all for artist interpretation and a flare for the dramatic, I like to be able to taste what I am eating. Kerry does just that allowing fresh seasonal ingredients to be the hero of the dish. In addition, her flavour combinations are bold and exciting!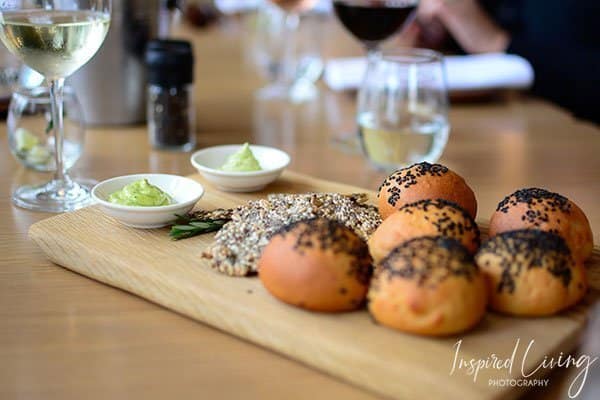 Tryn's Menu follows a storytelling approach –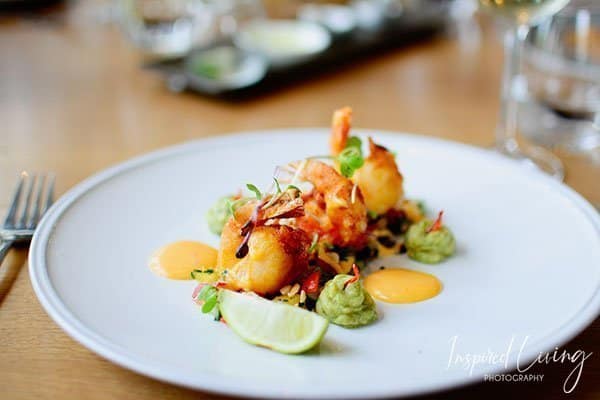 "The Journey Begins" aka starter highlights include the Tempura Prawns, Beetroot Tataki, and Ash Crusted Chevin.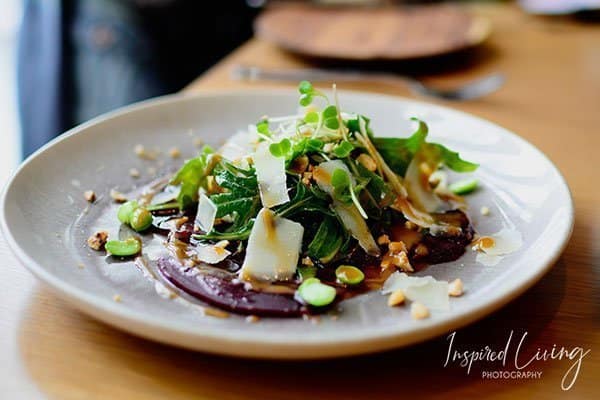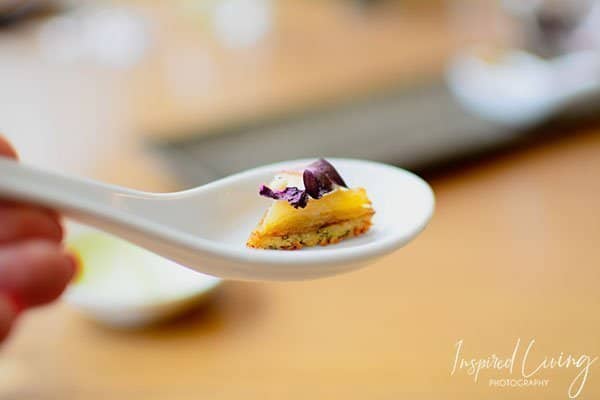 "Sojourn" dishes that are a must are the Ethically Sourced Fish, Pea Risotto with prawns, and last but not least the Beef Fillet.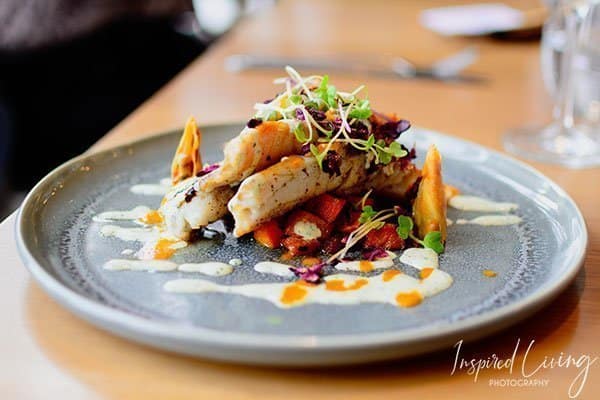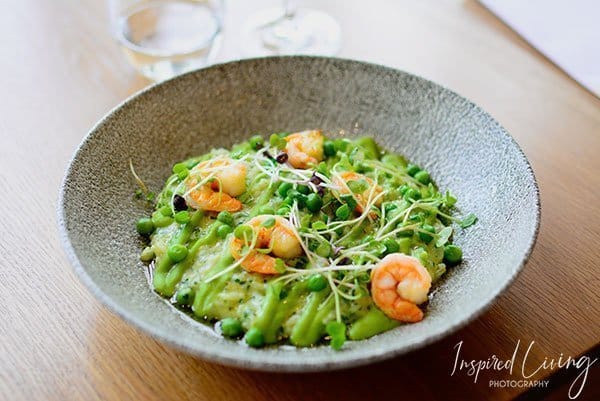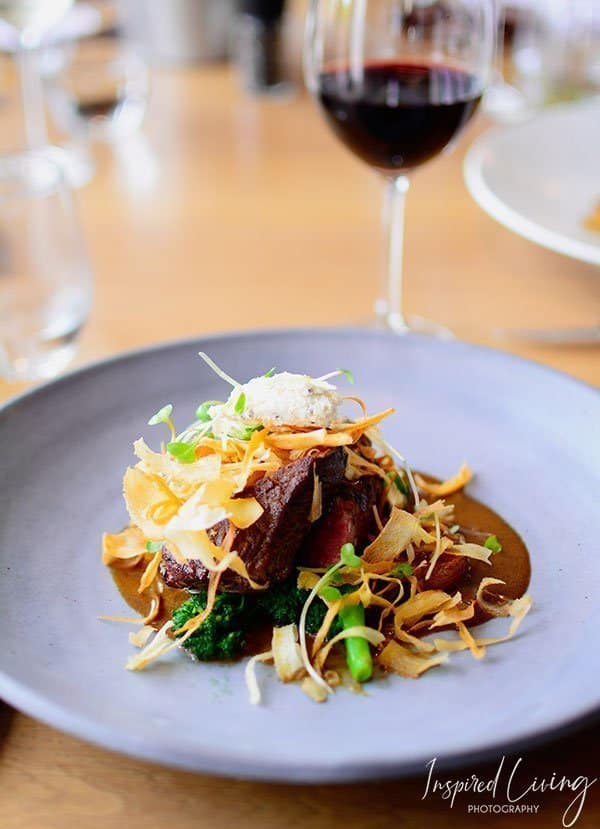 Naturally, a dining experience at Steenberg Farm would not be complete without enjoying a few of their outstanding wines. A personal favourite and one I enjoyed with my Beef Fillet is their Flagship red blend, Catharina. An intense and complex blend of 75% Merlot 75%, 20% Syrah and 5% Petit Verdot, delivering ripe berry fruit, and subtle acidity, which paired perfectly with the beef.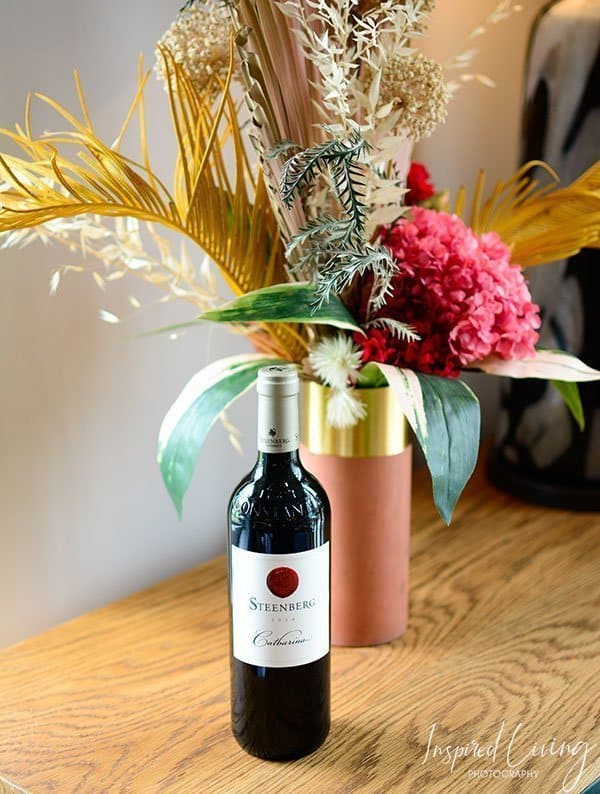 "Sweet Merriment" completed our lunch. I devoured the decadent "Burnt" Passionfruit Namelaka, which was delicious. Additional dessert options include Saffron Poached Pineapple Carpaccio, Textures of Boerenkas, as well as a Homemade Chocolate Truffle.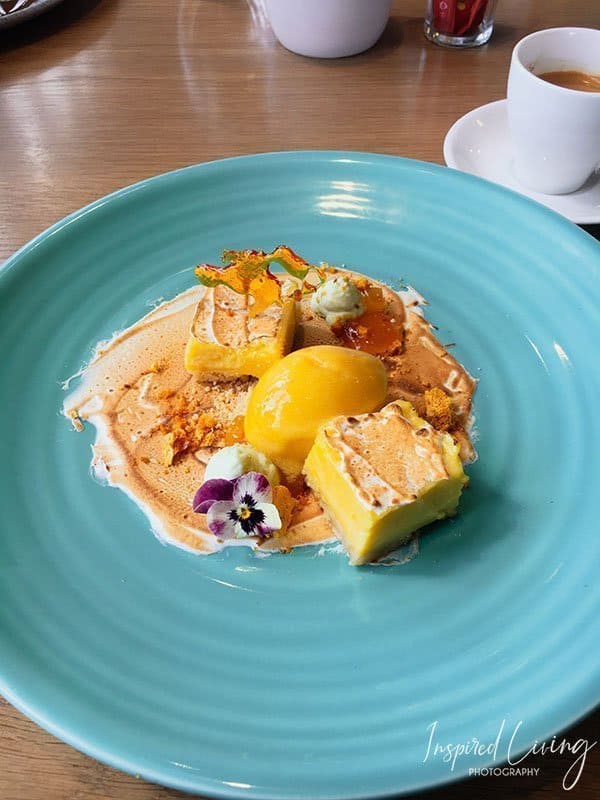 In Closing
Stunning surroundings, beautiful decor, and delicious food and wine made for an amazing culinary experience at Tryn Restaurant! When next in the Constantia Wine Valley, why not pop in for a meal or a cocktail, or both!
Contact Details & Location
To make a reservation call +27 21 713 7178 or email [email protected]
Images
©2010 – 2019 Inspired Living and Fiona Rossiter. Please do not use any images featured on this website, without written consent from the copyright holder and owner.
If you have enjoyed this feature, please share it by hitting the buttons below⇓.
Disclosure
I enjoyed a complimentary meal and drinks courtesy of Tryn Restaurant Steenberg Estate. Inspired Living and Fiona Rossiter have no material connection to the brands, products, or services mentioned in this post. All opinions, content, as well as images, are the property of Inspired Living or Fiona Rossiter unless otherwise stated. Read the full PR & Disclosure Policy below for more details.